Monthly archive for September, 2012
Minelli's Silence: Shapes appeared in yet another publication by Gestalten: High Touch is a 208 pages book and a collection of tactile design.
"A new visual language is currently being formed out of the skillful and unusual combination of creative styles, as well as the use of an expanded range of materials and techniques. One of the most striking aspects of today's visual culture is its handcrafted quality. The recent work of many creatives is characterized by craftsmanship and an intensive, even laborious exploration of the featured techniques, materials, or styles."
> more information here

maythebestofyourtodays-I
Painted by Hendrik Beikirch in Halle, Germany 2012.
Posted by publicdelivery
Posted September 21, 2012 9:00 am
Tags: Hendrik Beikirch.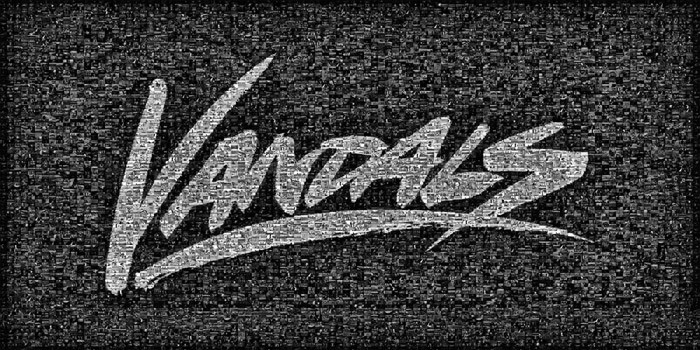 This summer Public Delivery and Nils Müller created a 5x10m mosaic print. This work is called Vandals, like the upcoming book of Müller. It is an ironic preview, free for anybody who made it to Linz, Austria. It consists of ten thousands of photos from Müller's private archive and shows photos taken in North and South America, Europe and Asia.
New photo prints were displayed in an accompanying exhibition.
> larger images here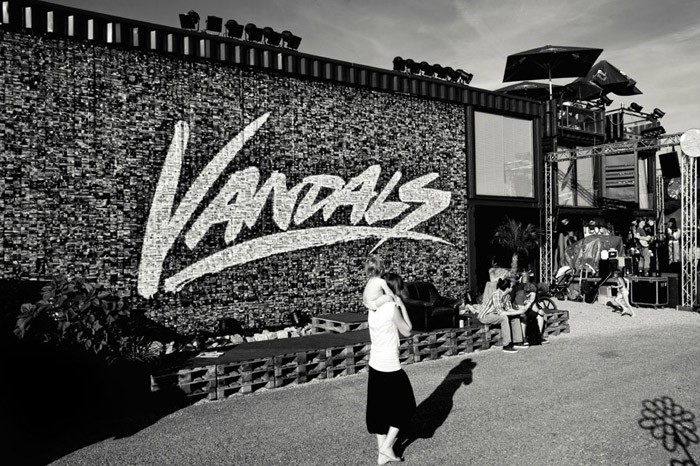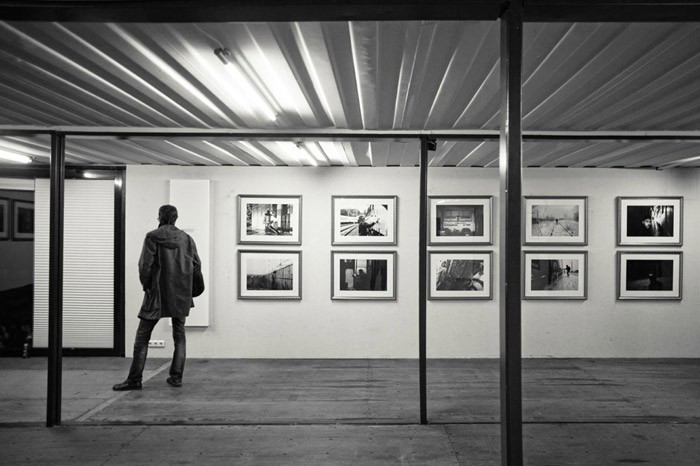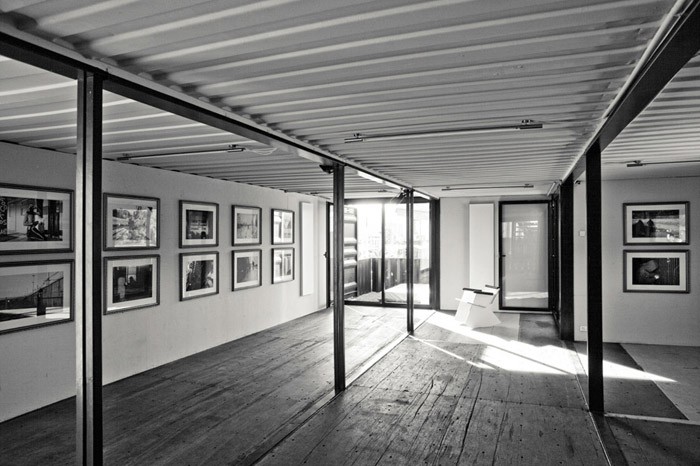 Filippo Minelli's Silence: Shapes appeared in issue 162 of De:Bug magazin, a monthly paper from Berlin, covering "electronic aspects of life".
Next to Ai Weiwei's Sofa in White another interesting artwork is on display at Art and the City in Zürich right now.
Apolítico is an installation by Cuban Wilfredo Prieto (1978), first created in 2001 and now showing 45 iconic flags by countries recognized by the United Nations. However, the artist stripped the flags of their familiar colors, creating abstract and egalitarian versions.
Wilfredo Prieto's Apolítico is shown at the Hardturm Stadium, formerly a site of international soccer matches, and like the other artworks of the festival on display until September 23rd.
Art and the City takes place in Zürich right now and shows 40 works by artists like Doug Aitken, Paul McCarthy and others. The public art project coincides with the Venice Biennale and Kassel's documenta, roughly located between their two venues.
> overview of extensive tours and other dates and events of Art and the City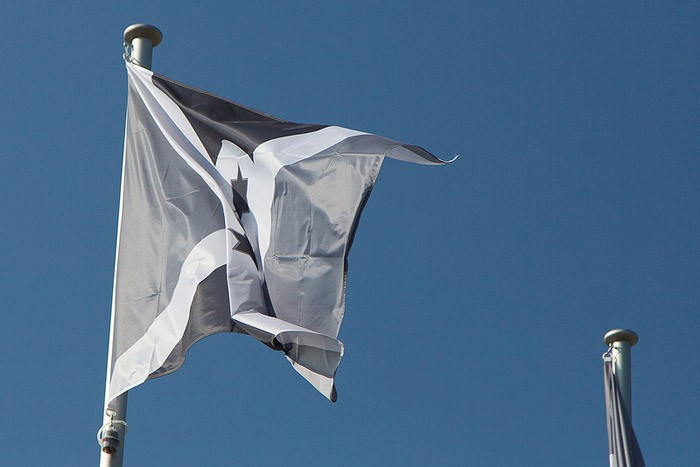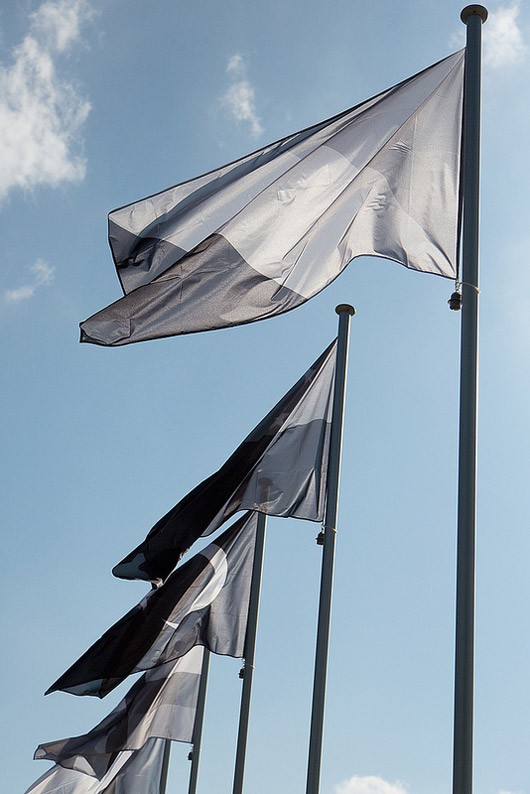 (photos: courtesy the artist und Art and the City)
Posted by publicdelivery
Posted September 14, 2012 9:00 am
Tags: 2012, public, Zürich.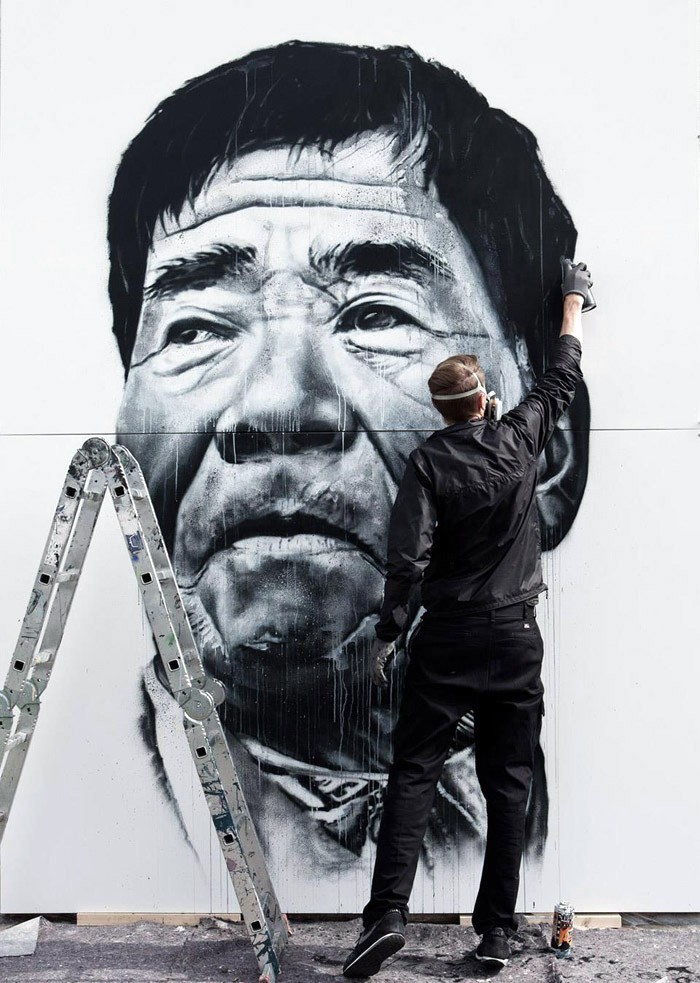 wherethereisnostruggle I, 2012, mixed media on canvas, 340x250cm
In two days, from September 13 through September 17, 2012, Platoon Kunsthalle in Seoul will host Urban Void, an exhibition featuring Korean and international street artists who created works exclusively for this show.
Featured artists include Hendrik Beikirch, Victor Ash, Iepe Rubingh, Nana, JunkHouse, Jazoo, Eric Davis, Jamie Bruno, WK, Okeh, Vakki, Node Lab, and artists from New York-based collective Vault49.
The exhibition has live painting, installations, workshops and lectures on four floors.
> More details here
> Join the Facebook event
These two videos have Nadav Kander (1961) commenting on his famous Yangtze – The Long River series and deliver an interesting insight on his opinions on the purpose of photography, the rapid change of China, his own identity and more.
For his Yangtze photos Kander came to China several times in 2005 to 2007, visited 186 cities and traveled along the world's third largest river, from the spring in the Himalaya to the mouth. Humans are usually just portrayed as small figures next to a gigantic setting, either of the river itself or one of the numerous construction projects. The Chinese people shown are often merely victims of the unstoppable change that is flowing through China with an enormous force, comparable to that of the Yangtze river. Old, traditional buildings and housing boats are replaced by gigantic anonymous buildings, reducing the human to the role of a spectator rather than a maker.