Adel Abdessemed, Algeria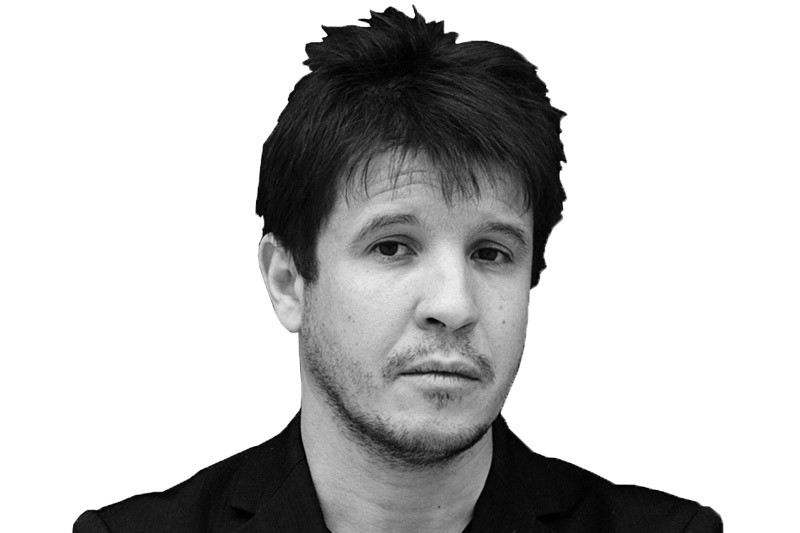 Adel Abdessemed (b. 1971) left Algeria in 1994, and he considers his act a political one: When there is no peace at home, one must go elsewhere, otherwise the soul will die. The most important thing is to act, to resist, and to create in order to change the world. Abdessemed's work draws from a multiplicity of media, including sculptural installation, video, animation, and photography. While some critics label his controversial pieces inappropriate due to their often graphically violent nature, the acts as Abdessemed calls his politically committed artworks, consistently interact with larger global realities. Abdessemed's apparent rage permeates throughout, calling viewers' attention to expressions of brutality and frequently referencing failed immigration policies, exile, and displacement. His work has been widely exhibited.
With Public Delivery Exhibition Utopian Days, 2014
The Sea, 2008
Total Museum of Contemporary Art, Seoul, South Korea

The Sea, 2008
10 sec (loop), color, sound
Courtesy the artist and David Zwirner, New York/London

Exhibited: The Sea, 2008
The sea, by Adel Abdessemed, is a video in which the artist faces the ocean on a rough slab of wood. A work that speaks about the role of the artist and questions of survival, The sea documents Abdessemed's efforts to balance on his hands and knees on the wooden slab as it pitches with the ocean waves while he attempts to write the phrase Politically Correct.

From the blog
One of the most disgusting performance pieces ever made


Zhang Huan – 12 Square Meters, 1994, single channel video, 3min 2sec, documentation of a 40-minute performance

Zhang Huan is no stranger to controversy. Having attended school at a time when China was undergoing a dramatic time in its history, Zhang learned a lot from the years of protests and demonstrations that would be staged in front of the Tiananmen Square in Beijing. As an avid fan of Avant-garde art, Zhang did not really have adequate resources at his disposal that would allow him to execute his artistic vision. As such, and not surprisingly, Zhang decided to change the way he expressed himself by adopting a more provocative and transgressive form of performance art, which was later photographed and documented.

20 tons of incense ash to create 5m statue


Zhang Huan – Sydney Buddha, left: Aluminium Buddha, 370x290x260cm, right: Ash Buddha, 350x480x290cm, Carriageworks, Sydney, Australia, 2015

Zhang Huan, born in 1965, started out his career as a painter and then moved to performance art and then resorted back to painting. He is also a sculptor and photographer, but his main focus is being a performance artist. Throughout his career, he has made extensive use of ash, and even built a few sculptures with it. Zhang says that he considers ash to be symbolic as it represents the hopes and the prayers of those who usually burn the incense. To him, the ash sculptures represent collective blessing, memory, and soul of the Chinese people. The ash is collected from various temples in Shanghai, a time-consuming process that involves many hands.

Calligraphers write on face until it's completely covered


Zhang Huan – Family Tree, 2000

Family Tree is a performance piece by Chinese artist Zhang Huan. Three calligraphers wrote a combination of names known to Zhang Huan, personal stories, learned tales and random thoughts on Huan's face.