Archive for Luciano Calderon.
The exhibition is opening in two days!
Read more about it in our previous post or visit the official site.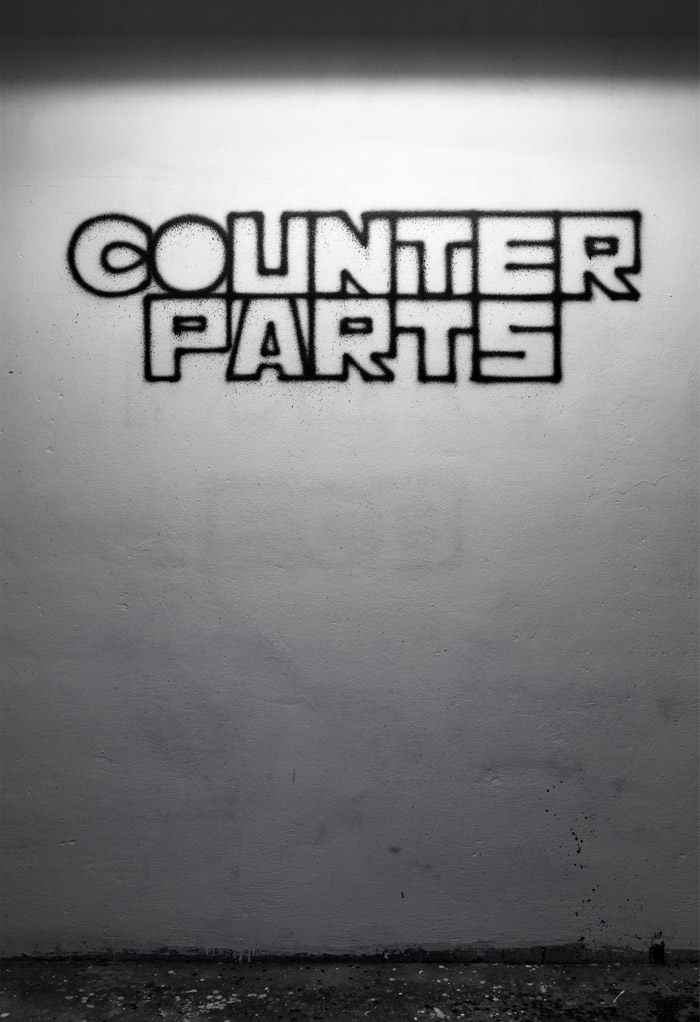 UPDATE: photos here
All canvases painted at the end of 2011 and early 2012.
Information about the upcoming exhibition at Forum Kunst Rottweil, Germany.
Happy New Year! We are kicking of 2012 with a great exhibition, opening at the end of this month in the well known non-commercial art space Forum Kunst Rottweil. We already showed a small preview, more info is following.
On the 28th of January, the Forum Kunst Rottweil will unveil Counterparts, an exhibition featuring works by painters Hendrik Beikirch (DE) and Luciano Calderon (CH/AR), and the photographer Nils Müller (DE).
Through collaborative dialogue, the three created new works that provide a unique interpretation of graffiti artists and their reception by the public.
Graffiti artists shape the appearance of urban spaces, yet often work without revealing their personal identities. Why do they break laws, invest much time and energy, and risk getting prosecuted? Counterparts is twisting the logic of identity by delivering a rare glimpse of some of the performers of this relatively young art form, fueling one's fascination with the artists and their stories.
For Counterparts, Müller, well known for documenting subway graffiti worldwide, took portrait shots of three prolific German artists. Normally, his photos show the figures with covered faces due to the clandestine nature of their work, but this time, Müller reveals the faces of this secretive subculture. Furthermore, the close-ups provide the viewer with an intense face-to-face encounter. Müller's photos are accompanied with short biographies of each artist to give better insight.
Hendrik Beikirch recreates Müller's images in his larger-than-life paintings, yet his contribution to Counterparts chooses to obscure the artist's' visages, reinforcing their common affiliation and highlighting striking individual differences.
Calderon's version is more abstract. Meeting the needs of the expansive exhibition space, he created a large centerpiece: a 6-meter-high mask painting. The mask is covered with lettering using Calderon's graffiti style, and further, incorporates elements of South American typography inspired by the Pixação from Brazil and the tattoos of the notorious Mara Salvatrucha.
Counterparts harnesses three highly unique and contrasting styles: the monochrome painting of Beikirch, the black and white photography of Müller, and the outspoken lettering of Calderon, and gives the visitor a rare opportunity to see these artists in consonance.
The website counter-parts.de will document the working process, releasing images and videos pertaining to the project. The exhibition will open on January 28, 2012 and will run through March 11, 2012.
The Forum Kunst Rottweil, located between Stuttgart and Zürich, is a non-commercial art space founded in 1970 that has established a reputation for exhibiting world-renowned artists throughout its 40-year history.
The exhibition is curated by Robert Hak and Martin Schulze.
> more information at the official site
UPDATE: photos here
New paintings created this year for the exhibition at the Ruttkowski68 gallery
In case, you haven't seen it: Public Delivery is updated with new works by Luciano Calderon! All canvases are 80x100cm, acrylic, spray paint, liquid paper, marker on canvas, painted in 2011.
> see a few more here
> some new works are available at Public Delivery
> other new works are available at Ruttkowski68
Preparation for an exhibition coming up at the end of January 2012
Next month Luciano Calderon, Hendrik Beikirch and Nils Müller will be exhibiting together in South Germany. More info will follow here very soon.
(Photo by Rob Hak)
UPDATE: Read all about the exhibition, see the exhibition video, or the photos
Video review of Calderon's exhibition at Ruttkowski68 in Cologne, Germany.
Photos from the exhibition opening last Friday