Archive for 'Busan'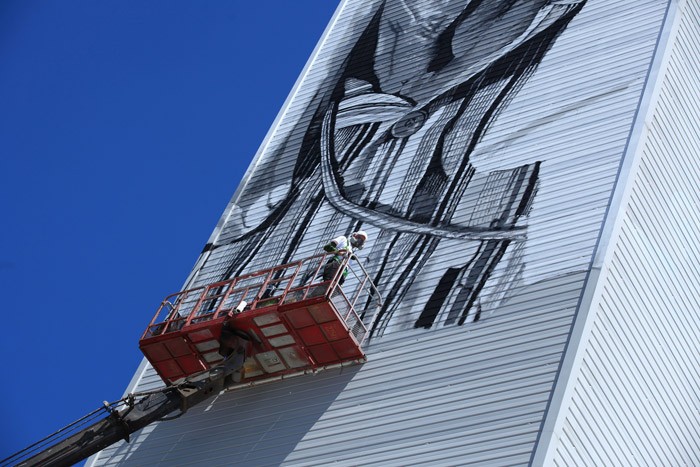 Quick update of the mural. The upcoming typhoon delivers perfect working circumstances but also adds some time pressure for Hendrik Beikirch.
UPDATE: See the result here
(photos by Kim Tae Jeong / 김태정)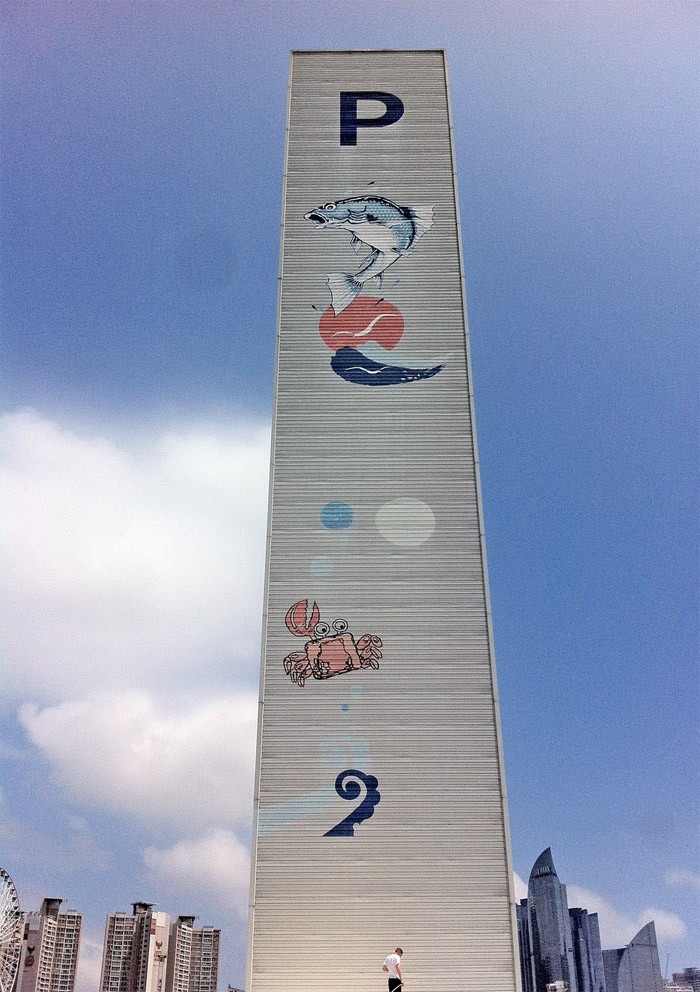 ECB Hendrik Beikirch in front of his blank canvas
Public Delivery is proudly presenting the tallest non-commercial painting ever made in Korea, applied by ECB Hendrik Beikirch, stretching over 70m. The artwork is located in Busan, the second largest city, between Korea's two most famous beaches, Gwangalli (광안리해수욕장) and Haeundae (해운대해수욕장).
The project is kindly supported by the Busan Cultural Foundation, the Arts Council Korea, Busan Metropolitan City and Suyeong Local Government. We are glad to have MBC, the oldest and one of the major commercial broadcasting companies, as our media partner.
UPDATE: The final photos and everything about the project, preview 1, preview 2