Phil America, USA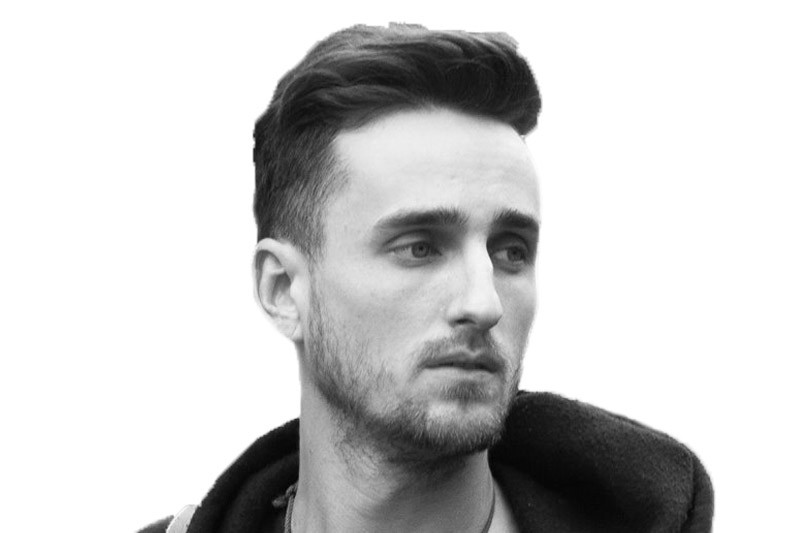 Phil America (b. 1983) is a Northern California raised artist and activist who has worked and lived throughout the US, Europe, Asia and Africa, where he developed his acute attention to a narrative form. He concentrates on individual moments of freedom through various forms and outlets, focusing on the human relationship with both class and race.
Phil's work focuses on the points of intersection between performance, photography, writing, video, sculptures and installations. While many of his works through Public Delivery are using the language of art, an idea he focuses on in the first of his 3 TED Talks, he also works very much outside the art world. He has helped in the development of DEAR Burma, a free school for Burmese refugees, as well as giving lectures and talks at various schools and museums. He has also published 3 books and written for numerous magazines, books and newspapers.
With Public Delivery Exhibition Journey of Voicey, 2014

[metaslider id=19543]

About
Phil America teams up with World Vision, United Nations ILO, and other human rights agencies for a solo show to present works representing migrant workers' contributions in Thailand and the issues they face coming into the country. The immersive art exhibition includes a 16-channel video installation, a life-size interactive Thai fishing boat and other large-scale sculptures and archival photos, displayed at the Bangkok Art & Culture Centre, Bangkok, Thailand
More
Official site
Exhibition Freedumb, 2014
Some of the most well-known representatives of graffiti are coming together for an exhibition, showing large photo prints, a sculpture and a video installation.
Spaces
● 7Tate, Brisbane, Australia
● Aerosoles Graffiti, Lima, Peru
● Assemblage Studios, Newtown, Johannesburg, South Africa
● Hashtag Gallery, Toronto, Canada
● Hook & Loop, Guadalajara, Mexico
● Le Monte-en-l'air, Paris, France
● Perla-Mode, Zürich, Switzerland
● Produções Klandestinas, Brasília, Brazil
● Six Fathoms Deep, Bangkok, Thailand
● Square and Friends Gallery, Australia
● Spray Sport, Valencia, Spain
● Zona Cultura, Sofia, Bulgaria
More
Performance and exhibition Failure of the American Dream, 2014
The artist lived each day with its residents and learned to defend himself in an autonomous society where its residents are surrounded with violence and despair on a daily basis. After spending a month in the tattered slums of Thailand, Phil America showcases the difference between countries and the similarities of desperation.
Locations
● The Jungle, San Jose, USA
● The Clockwork Factory, London, United Kingdom
More
Exhibition Utopian Days, 2014
[metaslider id=15512]
White Ambition, 2013
Total Museum of Contemporary Art, Seoul, South Korea
White Ambition, 2013
Nowon Culture and Arts Center, Seoul, South Korea
Performance and exhibition Slum Vacation, 2013

[metaslider id=15017]
Slum Vacation takes viewers on an up close and personal trip to the Klong Toey slums with a performance project by American artist Phil America, in which he builds a house to live in Thailand's largest marginal settlement area (slum) for 30 days. He integrates himself into the local community, bringing awareness to the 1⁄3 of the world's urban population living in slums.
Spaces
● Klong Toey, Bangkok, Thailand
● Bangkok University Art Gallery, Bangkok, Thailand
● 25-story-tall digital billboard at Times Square, New York, USA
● Greek Film Archive / Film Museum, Athens, Greece
● Bronx Art Space, New York, USA
● Museum of Almería, Almería, Spain
● Sacramento State University, USA
More
Performance White Ambition, 2013

[metaslider id=15381]

About
White Ambition is a sculptural installation shown together with a single channel video performance project filmed in 2013 in the heart of the world's most visited city, Bangkok. It explores the relationship fixation on classism and beauty and how it relates to the desire to have whiter skin. Cultural identity, gender, and virtue are often associated with whiteness.
Exhibitions
Museum of Modern Art in New York, USA, at the Lewis B. and Dorothy Cullman Education and Research Building
Total Museum of Contemporary Art, Seoul, South Korea
Los Angeles Center for Digital Art, Los Angeles, USA
Nowon Culture and Arts Center, Seoul, South Korea< Location
Public space of Bangkok
Artist
Phil America