Two conferences (2022)
Conference: Horasis Global Meeting 2022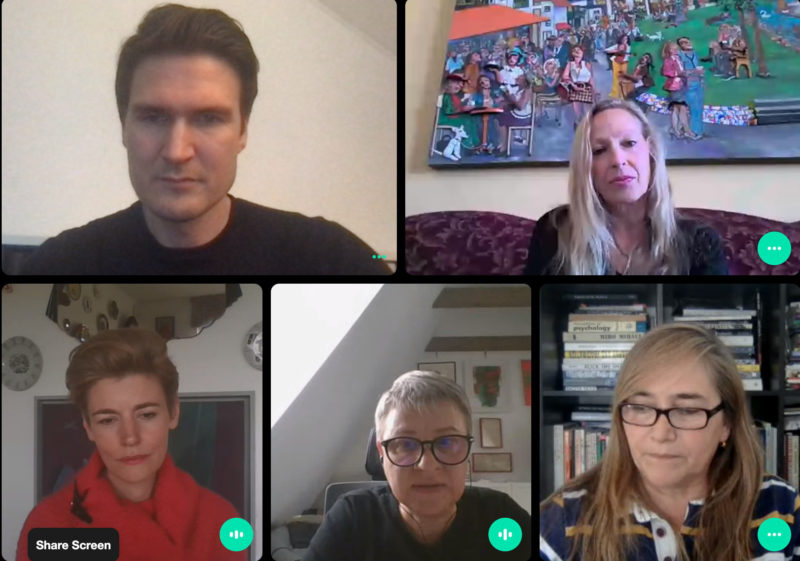 About Horasis
Horasis is an international think tank headquartered in Zurich, Switzerland. Founded in 2005 by Frank-Jürgen Richter, former director of the World Economic Forum, Horasis is dedicated to the innovation and development of sustainable emerging markets.
Talk: Acting for Equal Means
For centuries, gender influenced the production and reception of art as female artists were forbidden to have an equal education and develop an artistic language. To achieve gender equality, how can female artists confront and change the narrative? And how to promote equality in everyday life?
Panelists
• Nancy Calef, painter, illustrator and author, USA
• Cristina Simion, curator and gallerist, Tiny Griffon Gallery, Germany
• Roxana Halls, figurative painter, United Kingdom
• Marina Velez, multidisciplinary artist and researcher, United Kingdom
• Robert Barta, artist, Germany
• Chaired by Martin Schulze, founder and director, Public Delivery, Korea
Conference: Horasis Asia Meeting (Kitakyushu, Japan)
Talk: Uniquely Asian Expression of our Global State
Artists have never been constrained, yet those in Asia were formerly channelled into national themes. Asian artists have long been able to express commentary on the pressing issues of the continent, and presently express our global angst against pandemics and the uncontrolled environment. How might we describe Asian art without defining and thus restricting it?
Panelists
• Renz Baluyot, artist, The Philippines
• Anthony Chan, chairman, Gretchen, Hong Kong
• Adam Cooley, artist, Designer, and Author, Japan
• Seelan Palay, visual artist, Singapore
• Evi Pangestu, painter, Indonesia
• Peter Polzin, co-founder, Heidiseum, Switzerland
• Hannah Shin, artist, South Korea
• Chaired by Martin Schulze, founder and director, Public Delivery, Korea