Talk & 4 Workshops (2015)
Workshop: Mana Contemporary, New Jersey, USA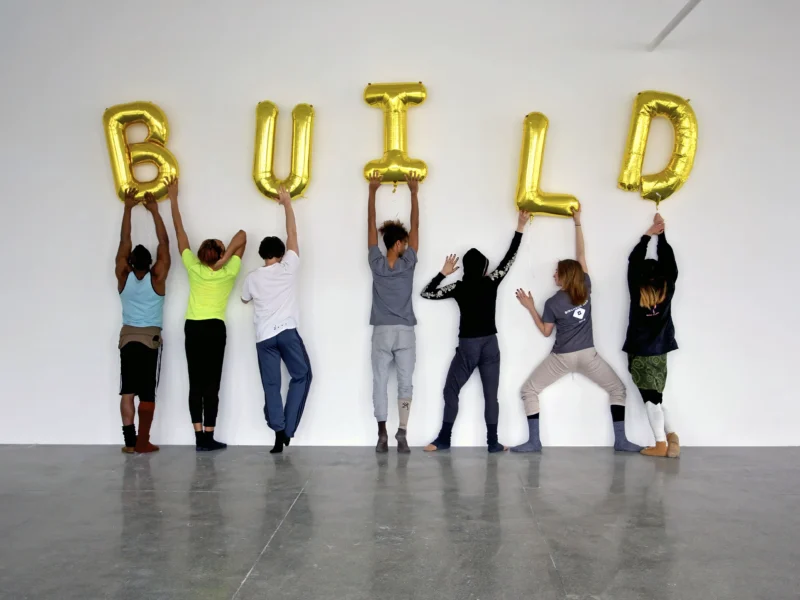 "Build is the word we chose to represent Mana Contemporary." Based in Jersey City, NJ, Mana is a 2 million-square-foot contemporary art center dedicated to celebrating the creative process. A community of painters, dancers, sculptors, photographers, musicians, and many others all work under the same roof. "Straightforwardly speaking, build represents the complex's continuous state of construction and physical growth. On a more conceptual level, it symbolizes the tight-knit community of artists facilitated by Mana's campus-like infrastructure. Build recognizes the importance of strengthening ties with others and oneself. It's a command that encourages the development of relationships, networks, endurance, and self-esteem." The letters are held by dancers from Mana's resident dance troupe, Armitage Gone! Dance, whose muscular physiques give the term increased significance.

TEDx talk in Seoul, South Korea, 2015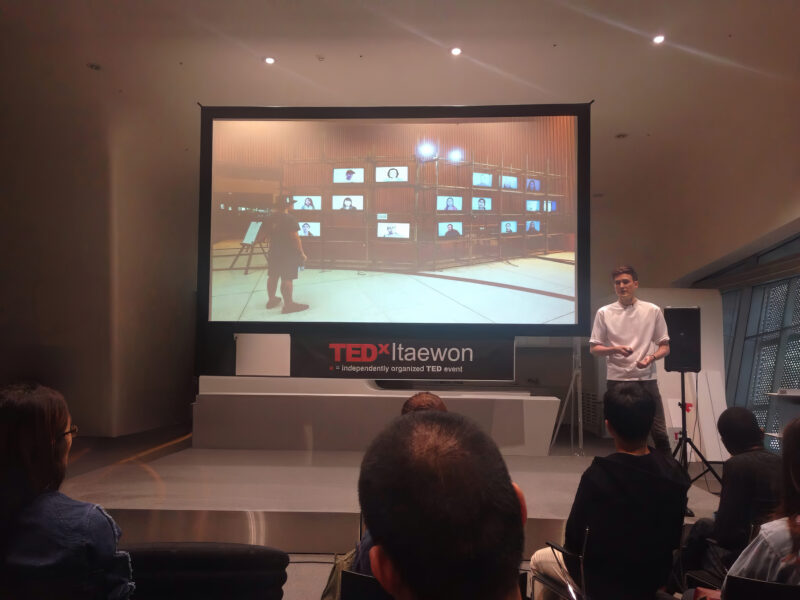 TEDxItaewonSalon, a local event of TED with the motto of 'ideas worth spreading', was held on Wednesday, September 30th, 2015, at the Dongdaemun Design Plaza in collaboration with the Seoul Design Foundation. This TEDxItaewonSalon event is a combination of lectures and discussions with a specific theme. A salon event is a regular event where the TEDx community and interested parties gather to tell stories on various topics.
This edition of the TEDxItaewonSalon put on the slogan "LIVING ART", challenging old ideas about art, and shares new ideas in everyday life. Martin Schulze (Germany) shared with the audience a community or village communication experience using art.

Workshop & Screening: Museum of Contemporary Art, Taipei, Taiwan
In 2015, Public Delivery collaborated with the Taipei Museum of Contemporary Art, Taiwan's first museum dedicated exclusively to contemporary art and one of Asia's most prominent art institutions. Silence Was Golden is our on-going global public art project centered around words or short phrases made out of golden letter-shaped balloons, chosen by performers to express their feelings towards their environment and the histories surrounding it.
Words were collected through an open call and then performed together with a variety of people, including students from Tainan National University of the Arts, National Taiwan Normal University, Tamkang University and Taipei Jingmei Girls High School in different locations all over Taipei.

Workshop: Ewha Womans University, Seoul, South Korea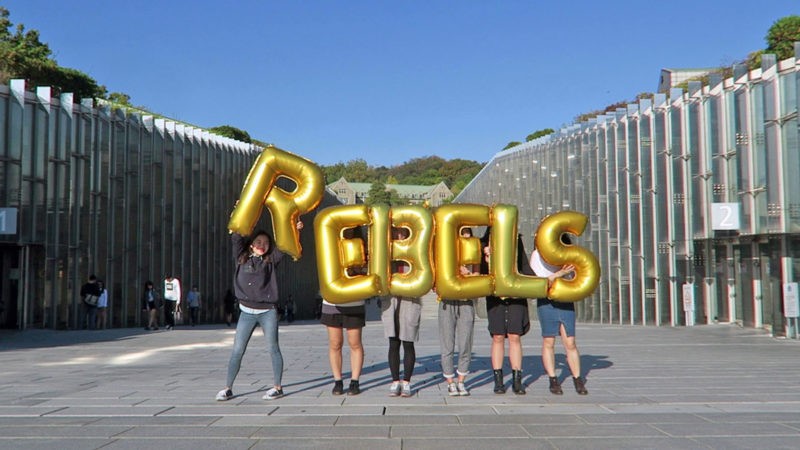 This workshop was done with students from Ewha Womans University in Seoul, South Korea. At one of the most stringent universities in the country, classes are demanding and often overwhelming. The students that produced and participated found different words to express themselves.

Workshop: Sacramento Republic Football Club, Sacramento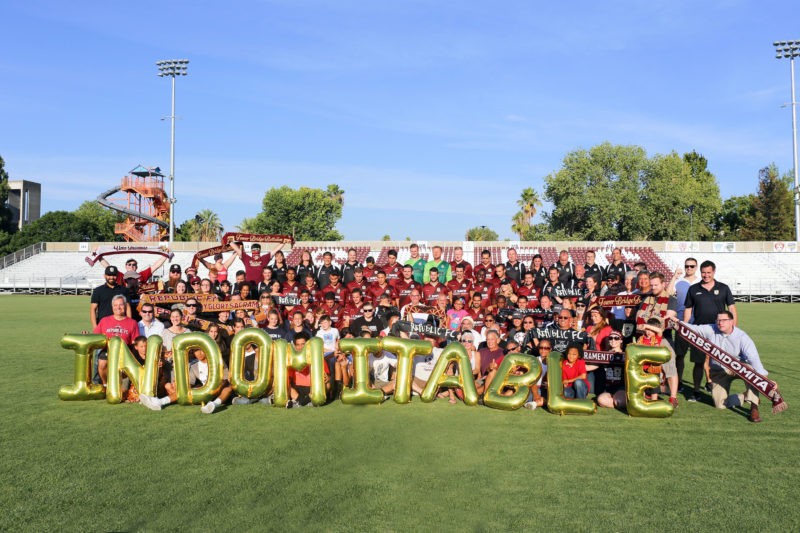 The Sacramento Republic is a professional soccer club from Sacramento. They are part of the United Soccer League. Shot at their home stadium, Bonney Field, this performance featured the entire team, coaching staff, trainers and a small group of select fans.
"Those familiar with the rich history of Sacramento know that our city motto is Urbs Indomita. Translation? The Indomitable City is a name associated with Sacramento since its infancy because its citizens would not easily be subdued. They did not surrender to fire, floods or disease. They desired and were destined to thrive, literally moving rivers and raising their city to create a vibrant community. That fighting spirit is no different over 160 years later and lives on with Sacramento Republic FC."
-Sacramento Republic