2 Workshops (2019)
Pacific University Oregon, Oregon, USA
I'm "E", who has been auditing a Contemporary Art History class as an alum at Pacific University Oregon in Forest Grove, Oregon.

As I followed a rabbit hole, started by Gelitin's "Hase," my link clicking brought me to your project. After talking to the professor, selling it as making history during an Art History class, she let me present the idea of participating to the class. They agreed.

Earlier in the term, one of my classmates pointed out that several of the works we had discussed had been titled "Untitled." We all chuckled at the prof's response; wish I could recall it. So, it was an instant hit when we were selecting a word. Besides, it had the correct number of letters.
– Alumnus

Museum Of Conflict, Ahmedabad, India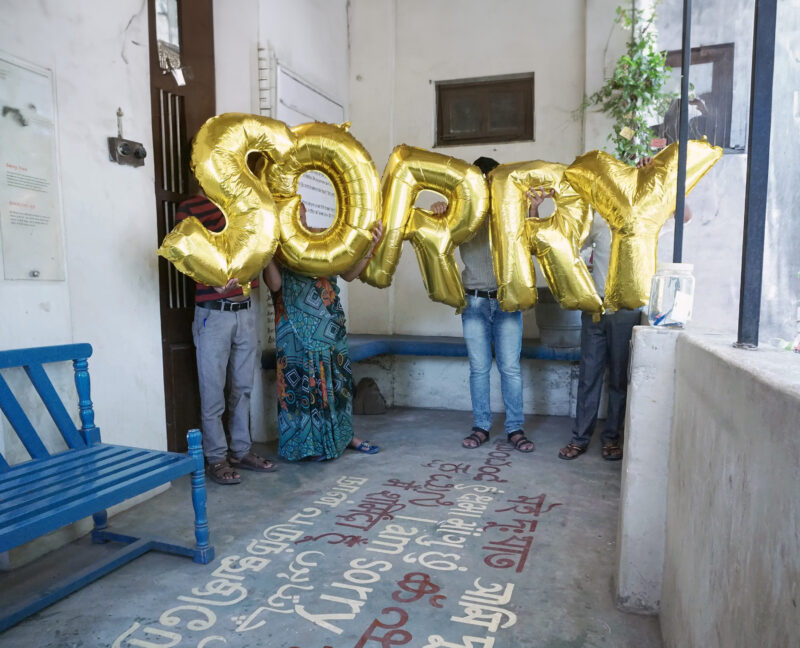 The original plan was to take the pictures near the dumping grounds in Ahmedabad. However, we couldn't get permission to take pictures there and the ones we did manage to take did not turn out great due to the dust and traffic near the place. We decided to take the pictures near the sorry tree at the museum. The Sorry Tree is a tree where visitors hang their apologies. An act of humility and forgiveness against conflict.
– Conflictorium, Museum of Conflict