Archive: balloons
Public Delivery: Project during Olympics in Sochi, Russia
Utopia, 2014
Produced in the Olympic Park in Sochi, Russian during the Olympics last week.
More info following
Balloons hold babies, carry beer & create a tank

Hans Hemmert – German Panther, 2007, balloons, air, glue, 960 x 370 x 300cm
We recently stumbled over these balloon sculptures by German artist Hans Hemmer (b. 1960) who lives and works in Berlin. Inflatables, preferable made from yellow latex, have been his most important artistic means of expression. One of Hemmert's most well-known works is German Panther, 2007, a tank made entirely out of balloons.

Hans Hemmert – German Panther, 2007, balloons, air, glue, 960 x 370 x 300cm

Hans Hemmert – German Panther, 2007, balloons, air, glue, 960 x 370 x 300cm

Hans Hemmert – without title, 1998, balloons, air, glue, 900 x 550 x 650cm, Galician Centre of Contemporary Art

Hans Hemmert – Emergency, 1999, latex balloons, air, furniture, books, 450x450x550cm, Installation Galerie cent8, Paris

Hans Hemmert – o.T. (gelbe Skulptur passend zu Bierkasten), 1998, Latexballon: Luft: Künstler: Julie, Cibachrom 100x75cm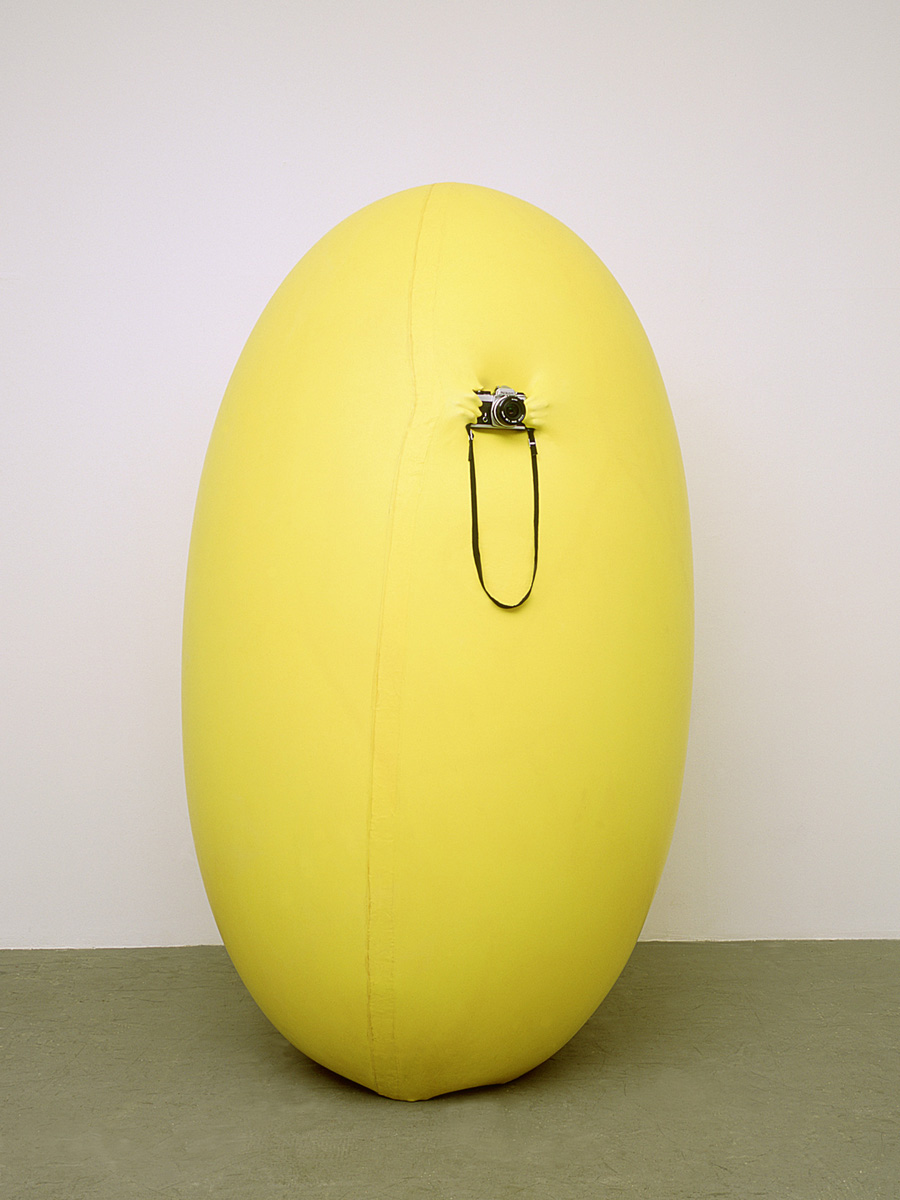 Hans Hemmert – o.T. (gelbe Skulptur passend zu Fotoapparat), 1998, Latexballon: Luft: Künstler:Fotoapparat, Cibachrom 100x75cm

Hans Hemmert – o.T. (gelbe Skulptur passend zu Julie), 1998, Latexballon: Luft: Künstler: Julie, Cibachrom 100x75cm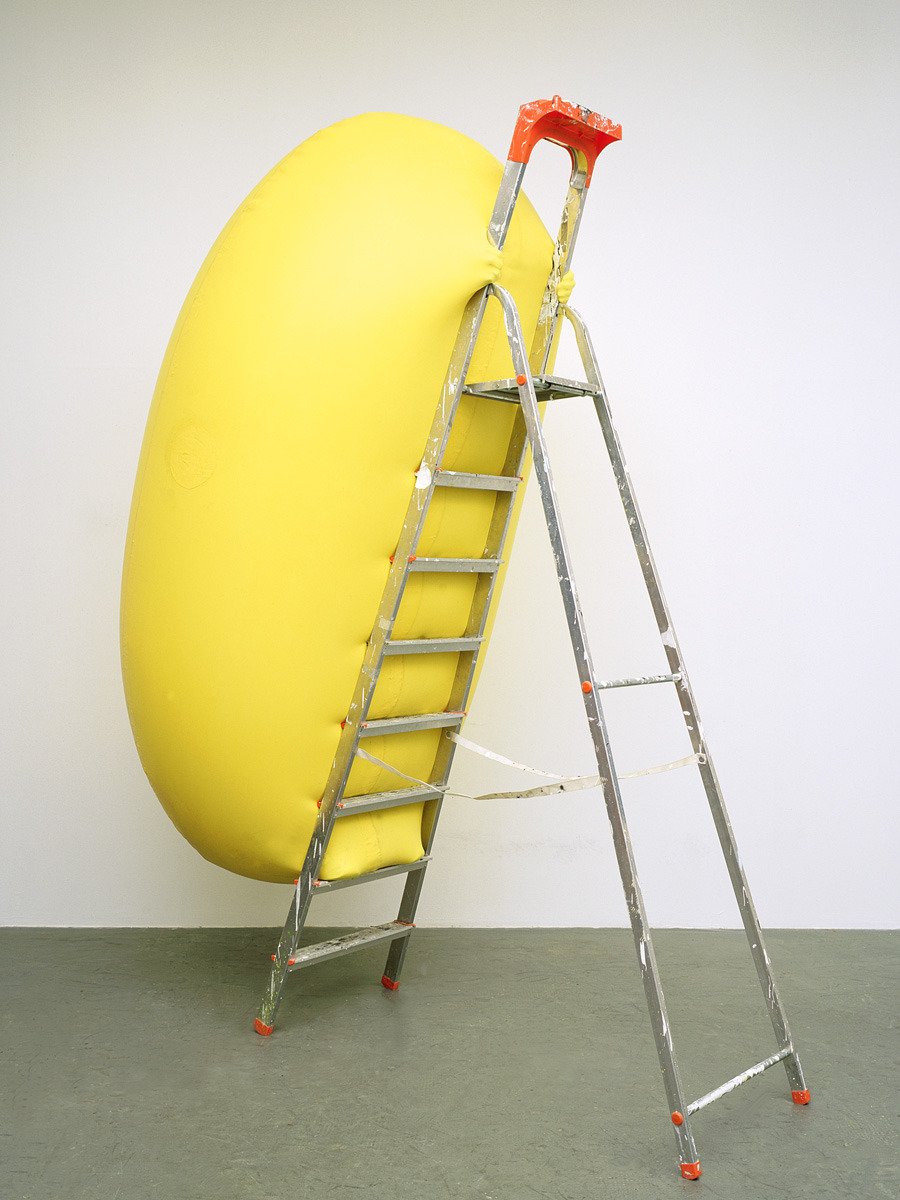 Hans Hemmert – o.T. (gelbe Skulptur passend zu Leiter), 1998, Latexballon: Luft: Künstler: Leiter, Cibachrom 100x75cm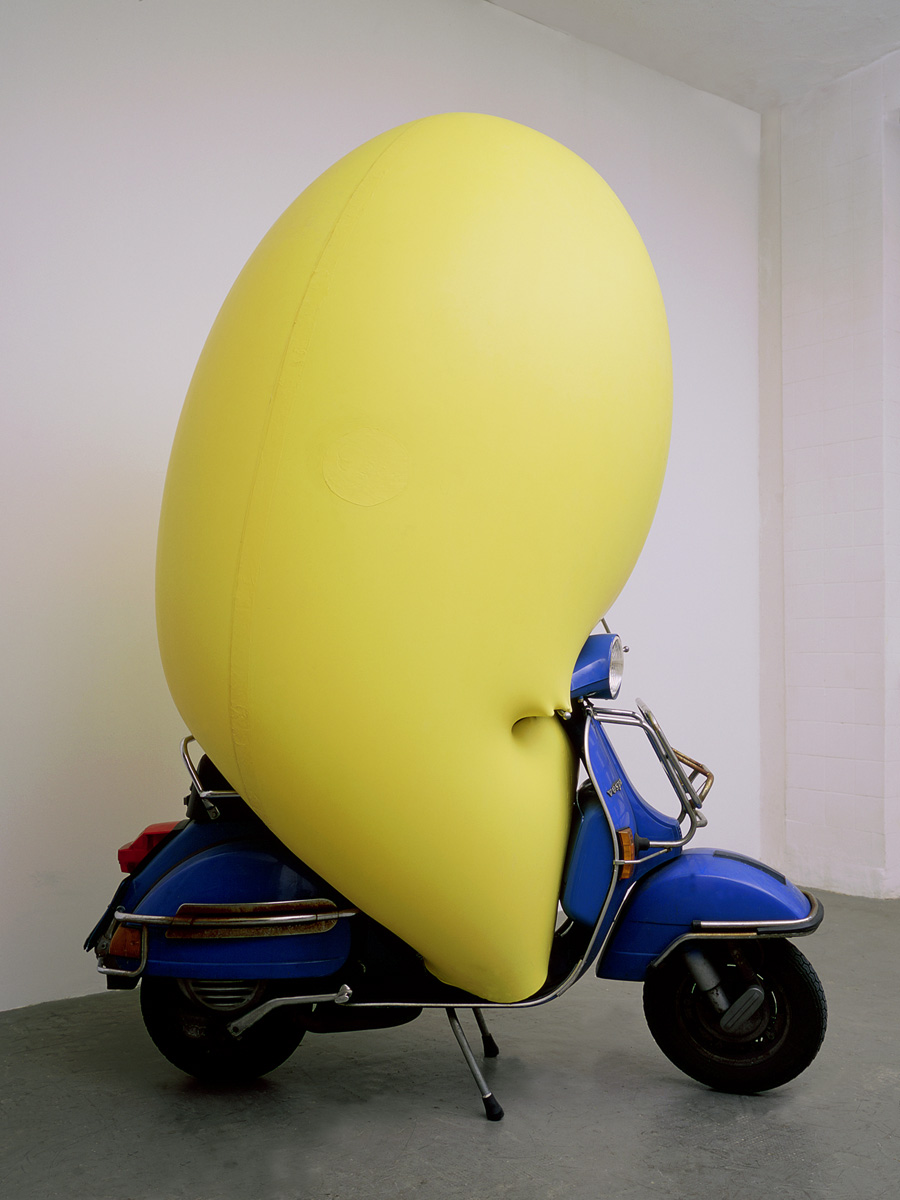 Hans Hemmert – o.T. (gelbe Skulptur passend zu Vespa), 1998, Latexballon: Luft: Künstler: Vespa, Cibachrom 100x75cm
Installation in Amberg, Germany