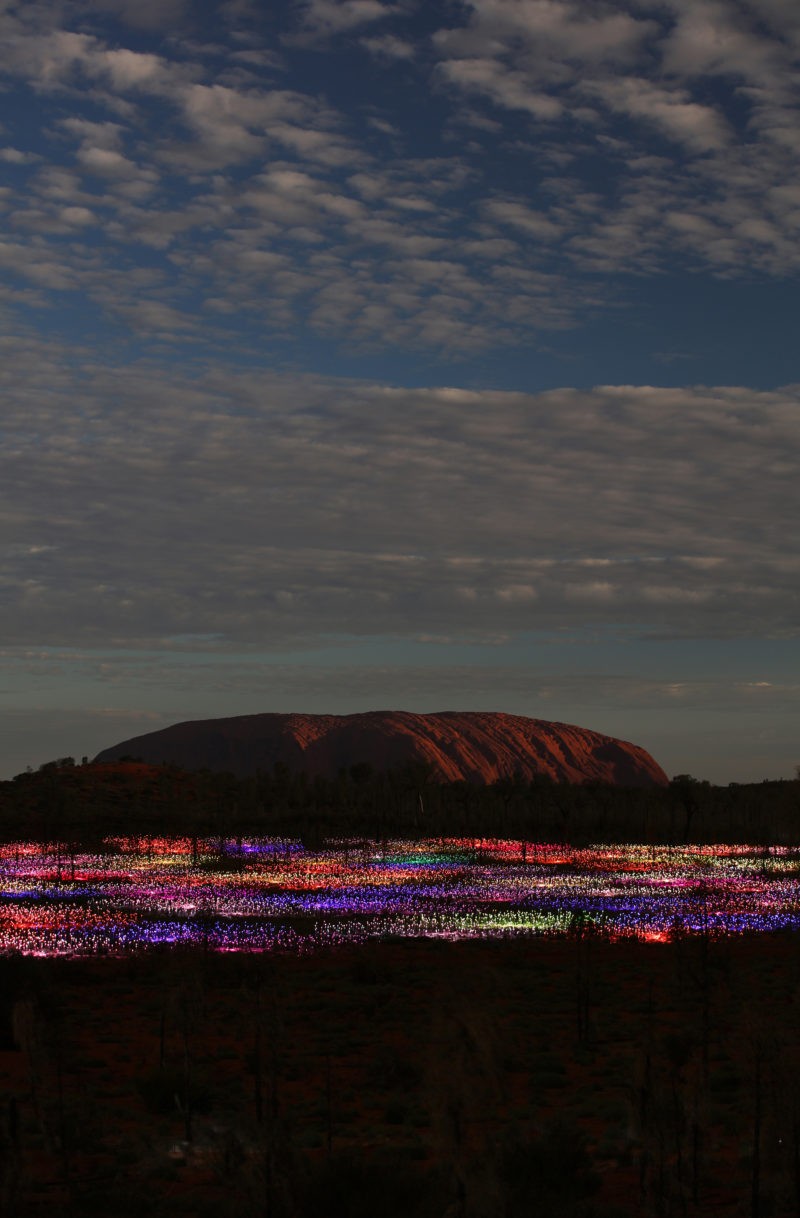 Introduction
What would it look like if 60,000 bulbs were lit up together? This is the marvel that British artist Bruce Munro has created in the Australian fields of Uluru1 by the famed rock formation also known as Ayers Rock. Munro's work is called Tili Wiru Tjuta Nyakutjaku, which loosely translates to 'looking at lots of beautiful lights.' It is in the expanses of the Northern Territories and covers an area that is approximately equal to seven football fields.
How did the Field of Lights come together?
According to Munro, this massive work took thousands of working-hours involving more than 40 people. Each light was individually planted on a flexible spindle which allows a slight sway. Munro originally planned to plant 50,000 bulbs but ended up planting 10,000. The extra had been contingency stock in case of breakage.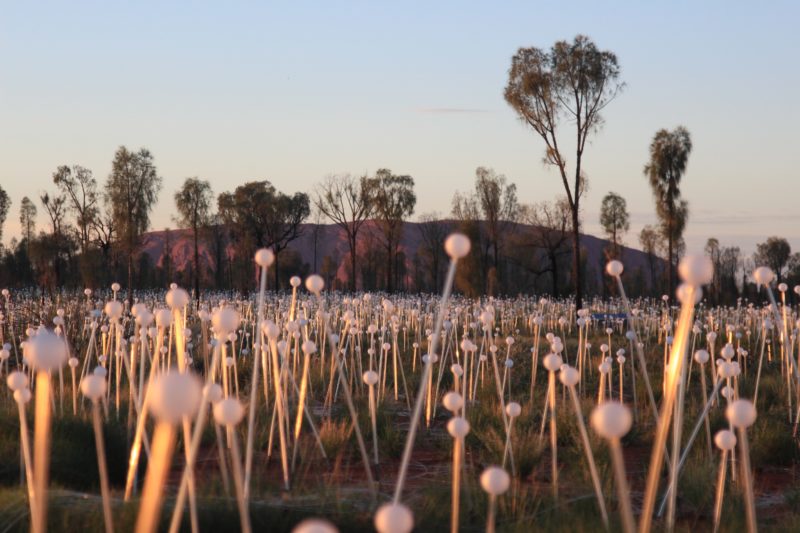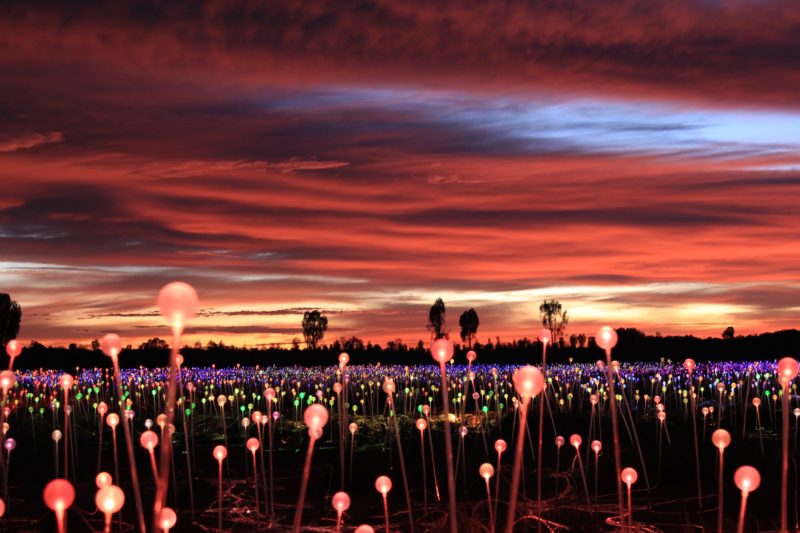 Location
Address: 177 Yulara Dr, Yulara NT 0872, Australien
Hours: Mon-Fri: 8am to 6.30pm, Sat-Sun: 9am to 5pm
Phone: +61 2 8296 8010
Runs until 31 December 2020
The transformation of Uluru / Ayers Rock
When the lights come on at night, the landscape is transformed into a kaleidoscope of violet, blue, white and ochre. The bulbs are powered by solar and are color-changing, making the landscape a mesmerizing landscape of color deeply affecting and charming.
When seen from above, the landscape is lit up with streaks of light, as you would see when flying over Las Vegas or Macau. But seen from close up, the true beauty of this work comes out. Spread over a vast piece of land, this effective artwork is totally immersing. The starry sky and the extending blackness of the unlit background make the picture complete.
Munro has purposely toned down the lights so that they do not completely wash out the other colors of the landscape. He says the play of the colors during the night gave him the motivation to make the night just as impressive.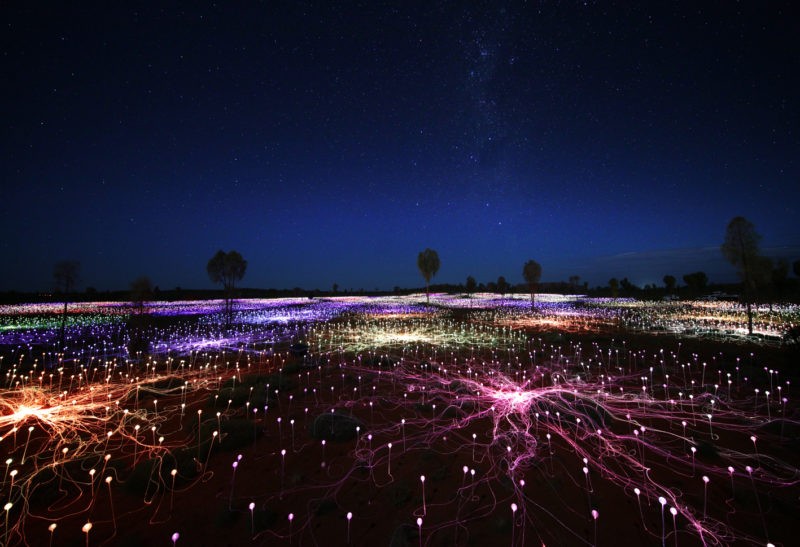 Timelapse video
Field of Light timelapse film
Lighting up the world
Munro has been working with light since 2004, when he decided to become a painter. Instead of working with paint, he chose to make art with light. He has worked on several light art projects, starting with his first installation in a field in Wiltshire in 2004. He has also exhibited his art in Cornwall, Bath, and the U.S. cities of Nashville, Columbus and Philadelphia.
24 years in the making
Munro had an idea for this project 24 years ago when visiting the Northern Territories. He conceived the idea in his sketchbook but forgot all about it until 2016. He settled on having the project on Uluru but not in the national park.
The Fields of Light was set to run until 2017, but huge tourist demand, both local and international, has given a reason for the exhibition to run until the last day of December 2020.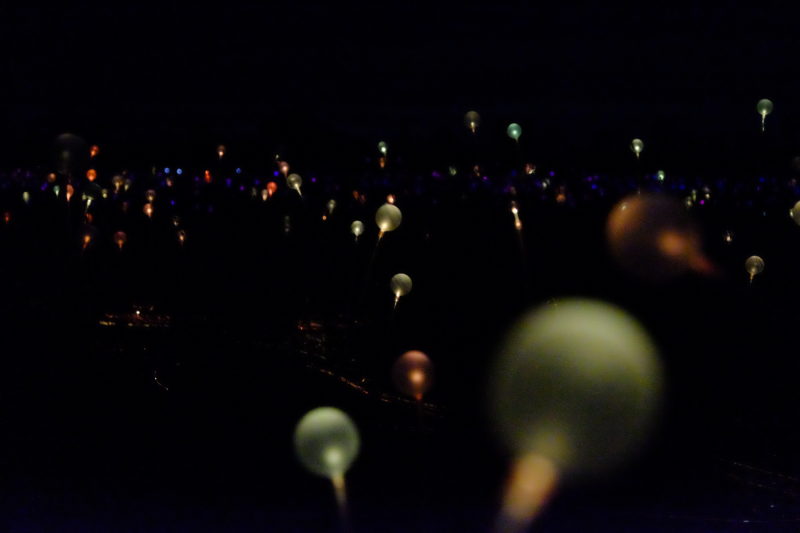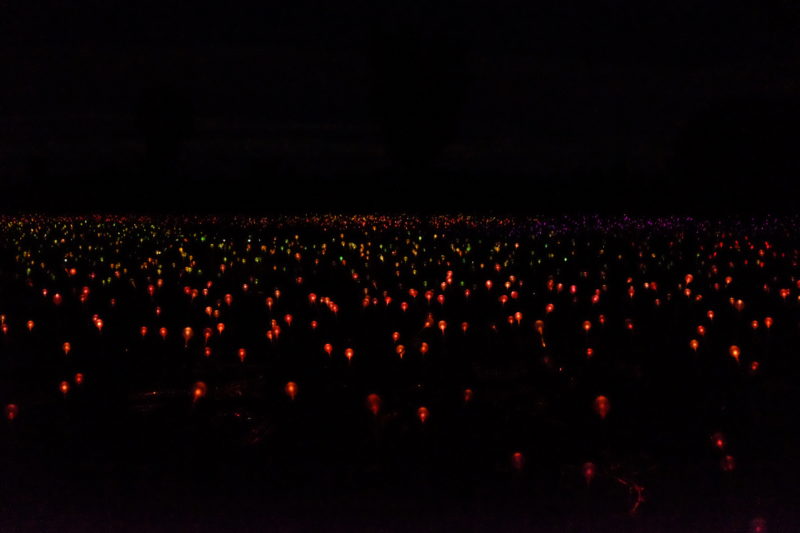 More by Bruce Munro
Footnotes