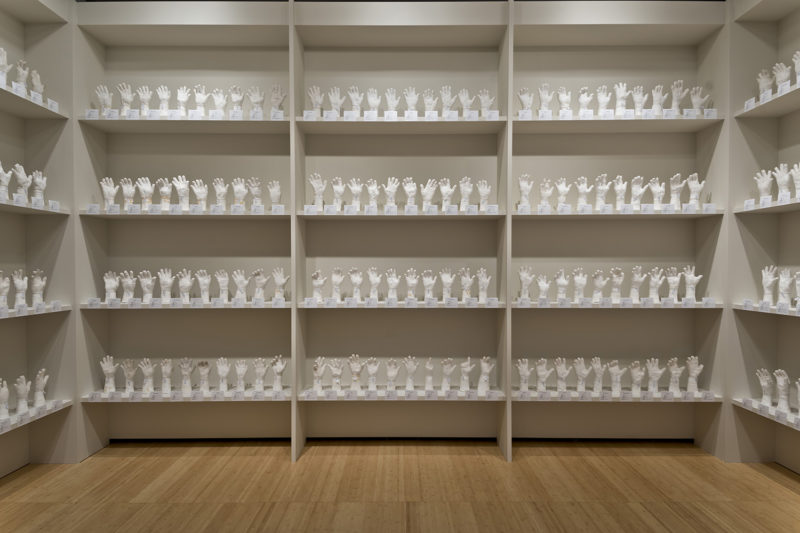 Who is Htein Lin?
Htein Lin (b. 1966) is an artist and pro-democracy activist. From 1998 to 2004, he was jailed for challenging the military dictatorship of Myanmar.
Htein Lin was born in the tiny village of Mezaligon, in the country Burma, which was later named Myanmar, in 1989.
In 1978, aged 12, Lin started drawing for his school friends. He drew pictures of village life and his friends. Later on, Lin went to Rangoon University to study law. This is the place where his theatre journey started. In college, he became a part of the student comedy group. His group was trained by Zargana, a famous comedian who told political jokes against the military dictatorship.
Later on, in 1998, Lin was sent to prison for challenging the Military Dictatorship. Now in jail, Lin continued to organize performance artworks with his fellow prisoners.
While being locked up, Lin couldn't get his hands on enough material to create artworks. He then collected items that are readily available in jail, like bowls and lighters, and used them to make prints and paintings on the prison's cotton uniforms. Lin created more than 300 paintings and sculptures inspired by his experiences while being locked up.
After his imprisonment, he left Myanmar in 2006 to live in London. Later on in 2012, he returned to Myanmar following a series of political reforms. Lin had a bike accident when he lived in London. This accident results in a broken arm. This fractured arm diverted his interest in the art of breaking, fixing, and healing.
Video: How Htein Lin could create artworks in prison
Burmese Artist Htein Lin Uses Art To Heal Former Political Prisoners in Myanmar
A Show of Hands
Due to this incident, Lin was very curious to learn about the quality of plaster. In 2013 he began to work on A Show of Hands. In this, Lin connects surgical plaster material to his experiences in jail. He started plastering the hands of former political prisoners of Myanmar to pay tribute and show their stories through these sculptures.
In 2015, A show of Hands premiered at Lin's exhibition. In this exhibition, he also showed paintings that he made in prison. These paintings narratively describe the atmosphere of the jail. Moreover, there are hundreds of hand sculptures in The Show of Hands.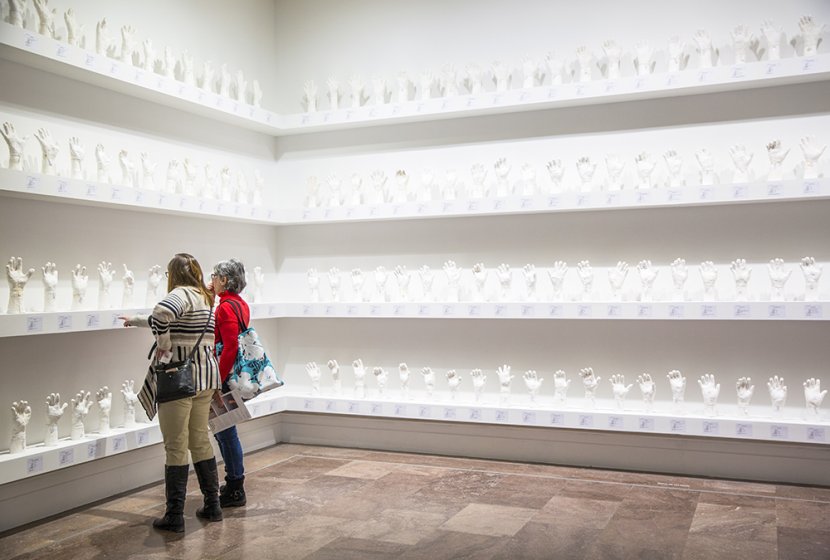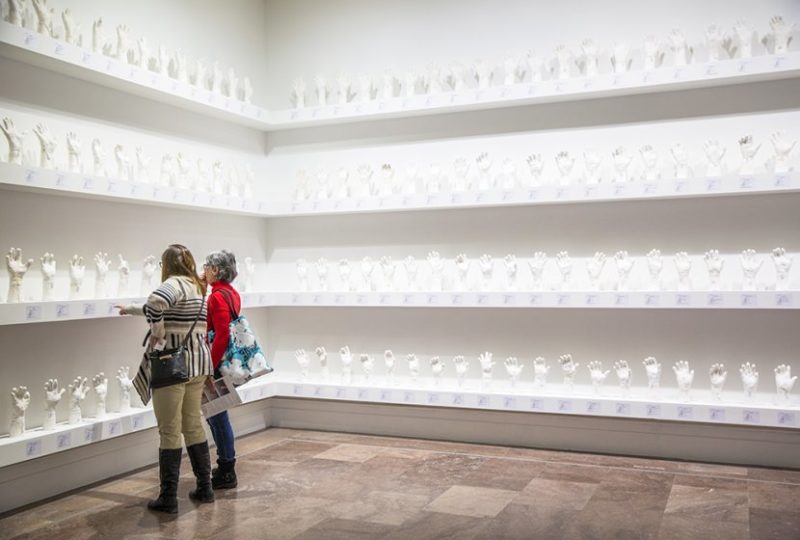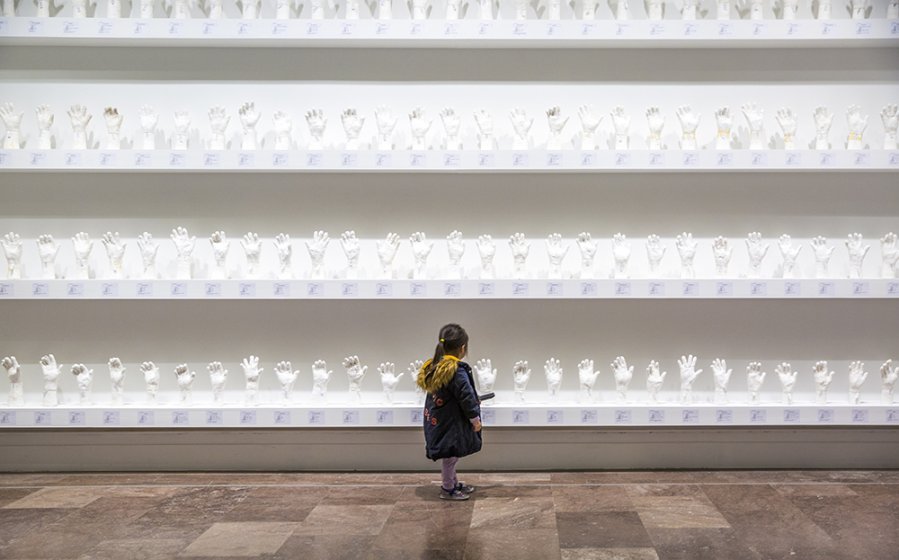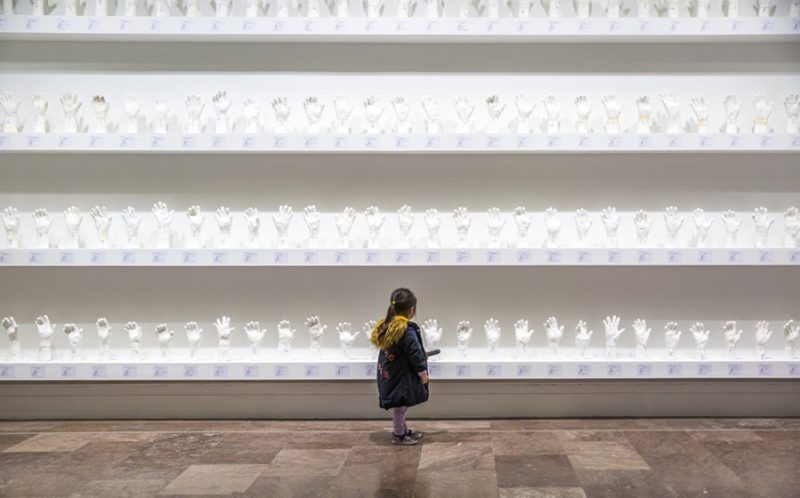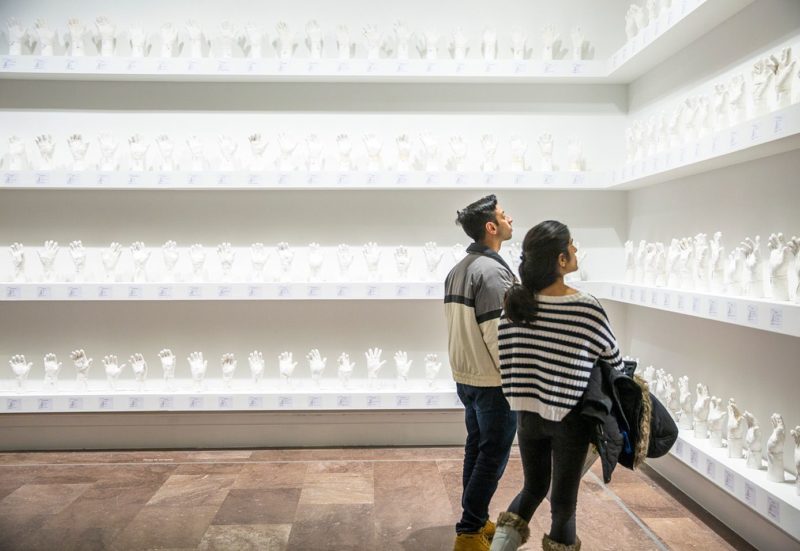 Video: Htein Lin speaks about A Show of Hands
Making Buffalo Home | "A Show of Hands" with Artist, Htein Lin
Video: documentary
A Show Of Hands project by Htein Lin
Conclusion
This project is ongoing, with Linn add frequently adding new casts. As a part of A Show of Hands at Albright-Knox, Lin traveled from Myanmar to Buffalo. In Buffalo, he cast the hand of former Burmese political prisoners from all over the region.
Each sculpture has a card that tells about the circumstances of that prisoner in jail. Thanks to Lin's artwork, each prisoner can raise a hand and be a visible part of the community of those who suffered from human rights abuses.
A Show of Hands is more than a show. It is community building, installation art, performance, and activism.
Video: Complete documentary
Installation photos