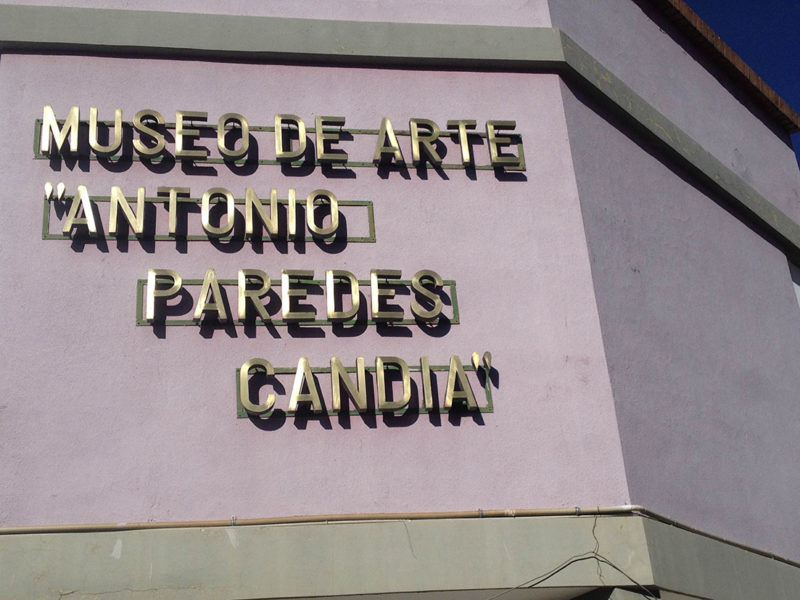 Luciano Calderon's Ciudad Esperanza
On June 19, 2013, Ciudad Esperanza, Luciano Calderon's first solo exhibition in a museum pre-opened at Museo de Arte Antonio Paredes Candia1 in El Alto, Bolivia.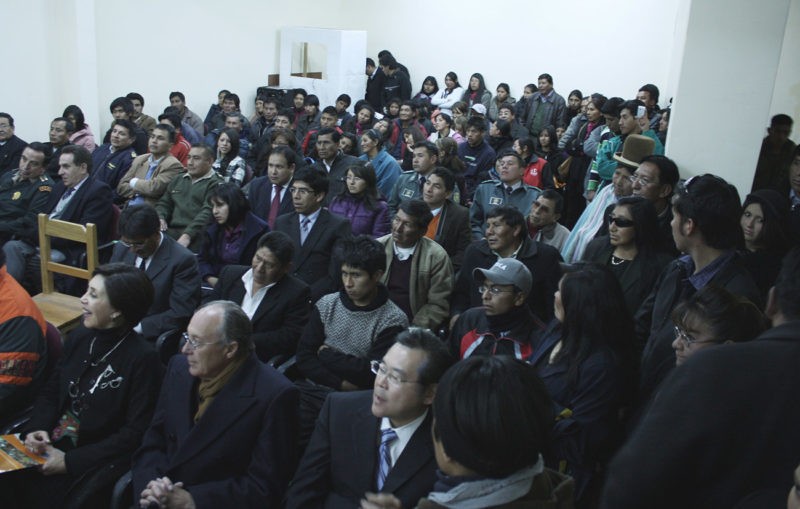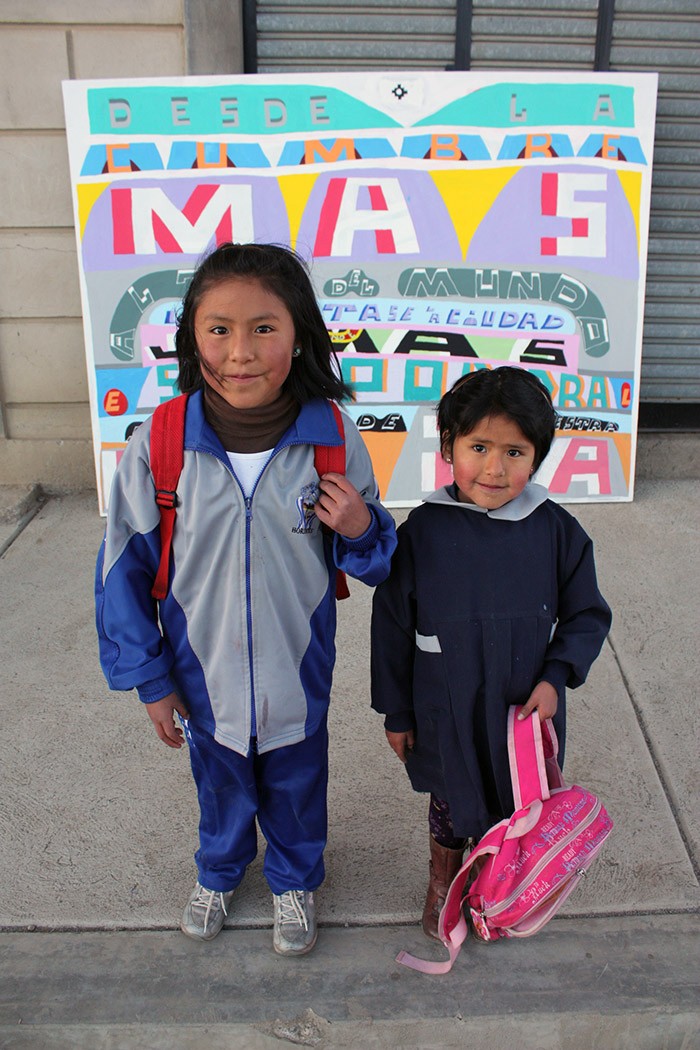 The exhibition is a continuation of his recent exhibition, El Choco2, in which Calderon's hometown of El Alto and the neighboring city La Paz played a central role.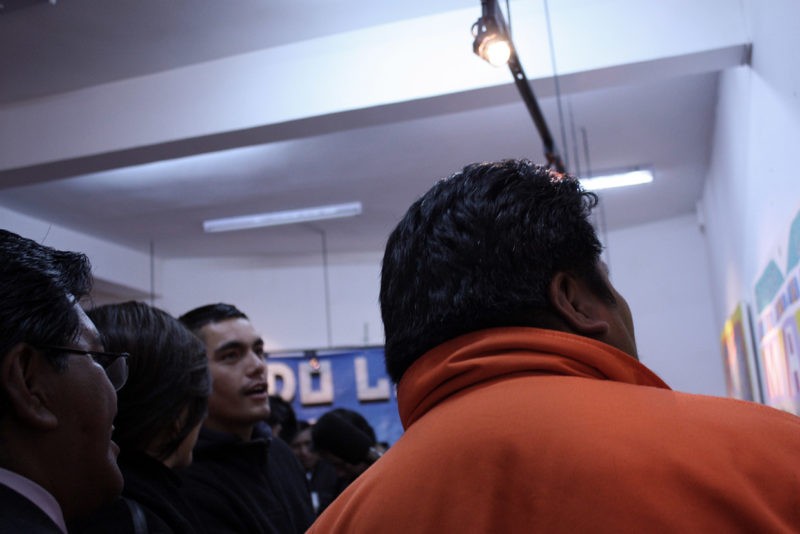 Ciudad Esperanza includes both new large-scale works alongside older pieces, both of which evoked strong positive feedback from the enthusiastic crowd at the pre-opening.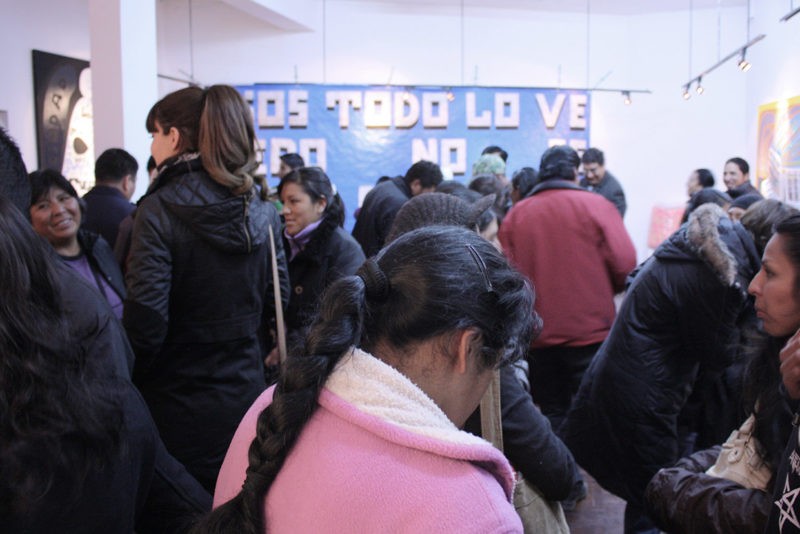 Collaboration with local craftsmen
As he did with El Choco, Calderon collaborated with local craftsmen of his neighborhood to produce some of his works for Ciudad Esperanza.
In Chismoso Como Tu, which translates to God sees everything but he ain't a snitch like you, Calderon uses a common phrase to reflect on the mentality that prevails in the streets of El Alto, a city where almost everybody lives under harsh circumstances.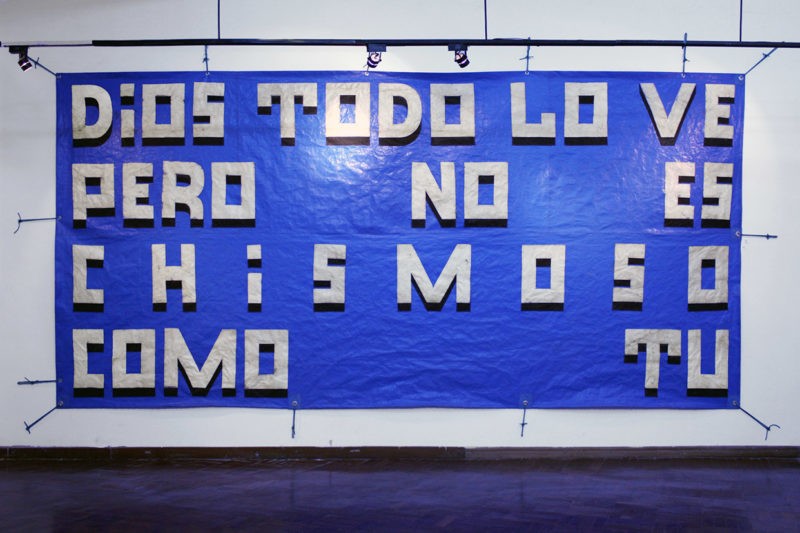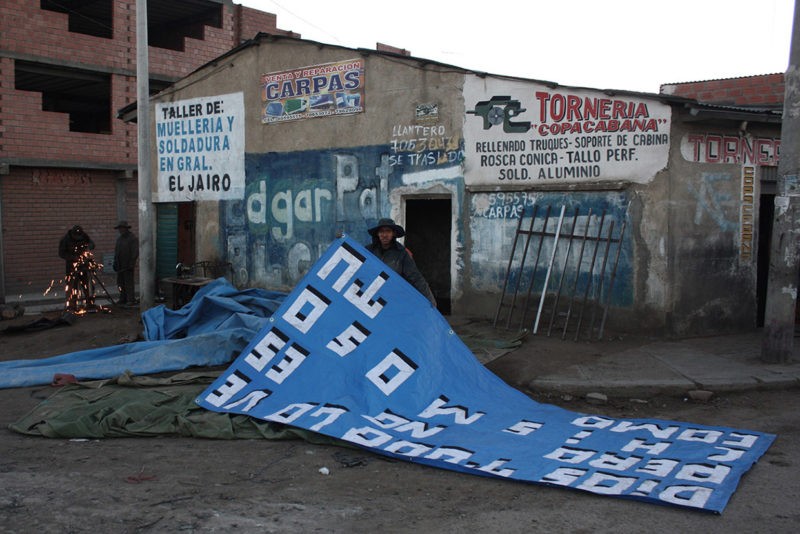 Calderon's painting Escudo is inspired by El Alto's official coat of arms. Using his own unique visual language, Calderon took the text from this coat of arms and transformed it into an art piece.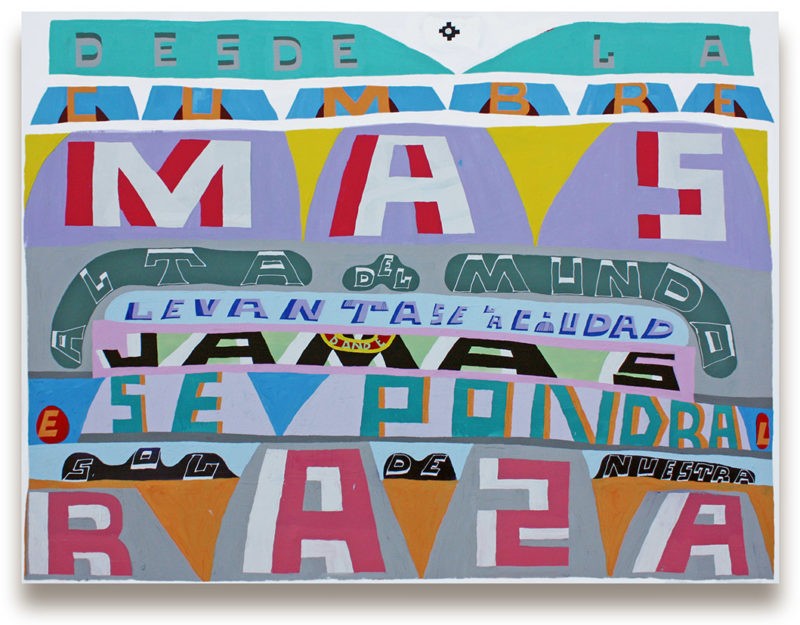 More by Luciano Calderon
Footnotes