Archive: 1999
Veiled women in their traditional Islamic attire – Shirin Neshat

Shirin Neshat – Rapture, 1999, gelatin silver print, 108×171.5cm
The Rapture is a projection of black and white video where Iranian artist Shirin Neshat gives a narrative that concerns the differences between Muslim women and men. Neshat has used the video projection to explore the cultural and social role of women in the Islamic World and shot the work in Morocco with a cast that included hundreds of participants.
Kaarina Kaikkonen's installations: Why are hundreds of shirts flying in the air?

Kaarina Kaikkonen – Helsinki, Finland
Kaarina Kaikkonen's biography
Kaarina Kaikkonen is one of the most important artistic sculptors of our time. She is best known for her inventive use of second-hand pieces of clothing (mostly jackets & shirts) and molded craft paper to transform public places like churches, streets, and plazas into memorable jacket installations. The environment is incorporated into these installations in some way, resulting in a beautiful, colorful cloth landscape. Each garment individually tells a story as an extension of its past wearer, and as a group, they come together to create a history and visual retelling of their space. Born in 1952 in Iisalmi, Finland, Kaarina Kaikkonen studied medical physics briefly at University of Kuopio before switching to Finnish Academy of Fine Arts (Bildkonstakademin) where she graduated with top honors in 1983.
Inspiration and More
Kaarina is an artist whose work is primarily in the sculpture niche, with her best-known masterpiece being the installation the Way comprising 3000 men's jackets on the steps of Helsinki Cathedral in 2000. Kaarina Kaikkonen main inspirations are her parents – mom and dad. That's why the thematic flow of most of her renowned works involves stuff she associates with her parents. Having lost her dad to heart attack, for one, the sculptress believes that using recycled clothing as her medium offers the comfort much akin to her father's old garments.
Thanks to several magnificent public works, both small and large-scale, she has done in her home country Finland and elsewhere around the world (read: US, UK, Canada, Japan, and Cuba), she is now a household name in the art world. That's why it comes to no surprise that her collection has been featured in myriads of world-class museum all over the world, most notably Borås Art Museum, Sweden; Wyoming University Art Museum, US; Helsinki City Art Museum, Finland; and Aine Art Museum, Tornio, Finland, just to name a few.
Notable Work
Kaarina Kaikkonen installations and artworks are monumental and glorious both in creativity and size. The central theme in all her work is using recycled stuff to relive the essence of the previous owner and add nuances to public places. As such, her work is not only approachable but also evokes complex yet ambiguous images. She's been known to use neckties, shirts, coats, and even shoes to breathe more life into her objects. What's more, Kaarina has also used large tree leaves prepped in resin, glass fiber, and paper, with notable examples being Ja tuuli kay sinun listesi, an impressive piece she did back in the early 1990s. Other amazing works she has done include waterfront installation in Havana, K11 Art Mall in Shanghai, and ex-church monument in Brighton.
Awards and Recognition
Kaarina Kaikkonen contribution to the art world hasn't gone unnoticed. In her early years as an artist, she managed to snag the National Visual Arts Prize in 1989. She was awarded, subsequently, the Public Prize in Den Haag Sculptuur in 2004, the Finland Prize of Art (2001, 2013), knighted First Class by Order of the Lion of Finland, and received Honorable Mention at Cairo 11th Biennale in 2009.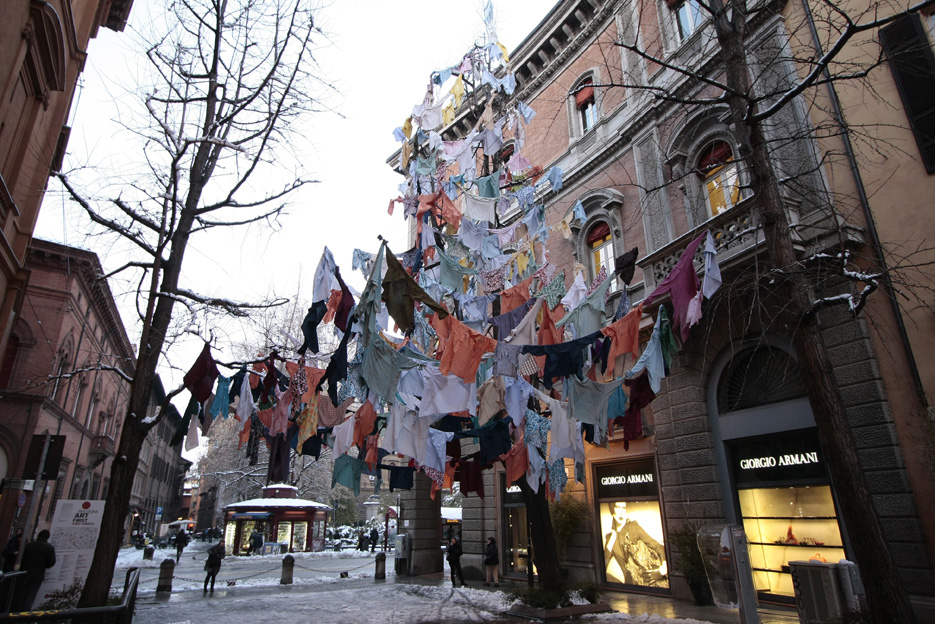 Kaarina Kaikkonen – Networking, 2009 – Piazza Calderini, Bologna, Italy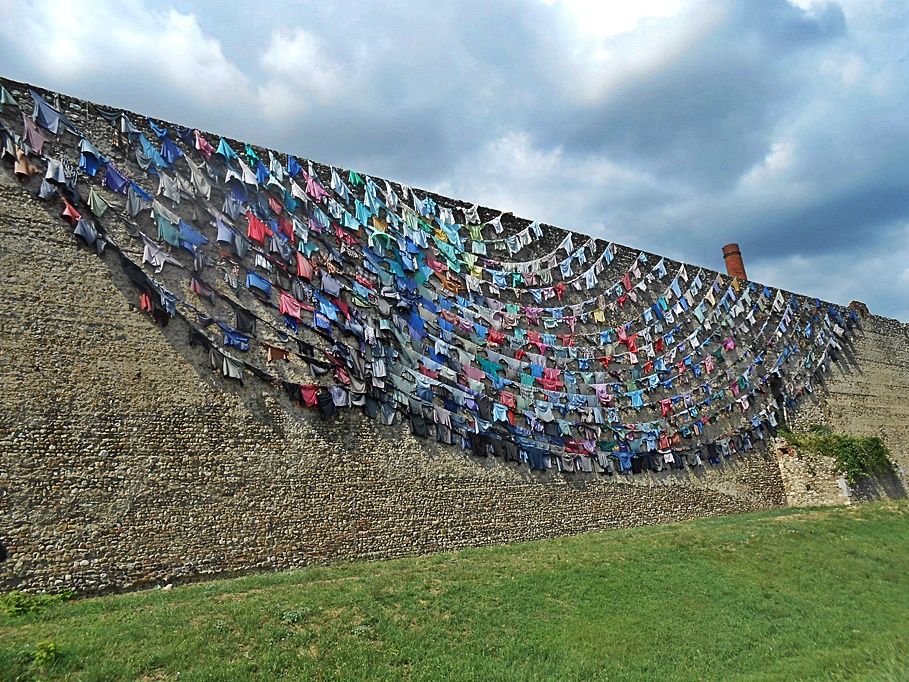 Kaarina Kaikkonen – Prato contemporanea – Crossing Borders, 2014, Firenze, Italy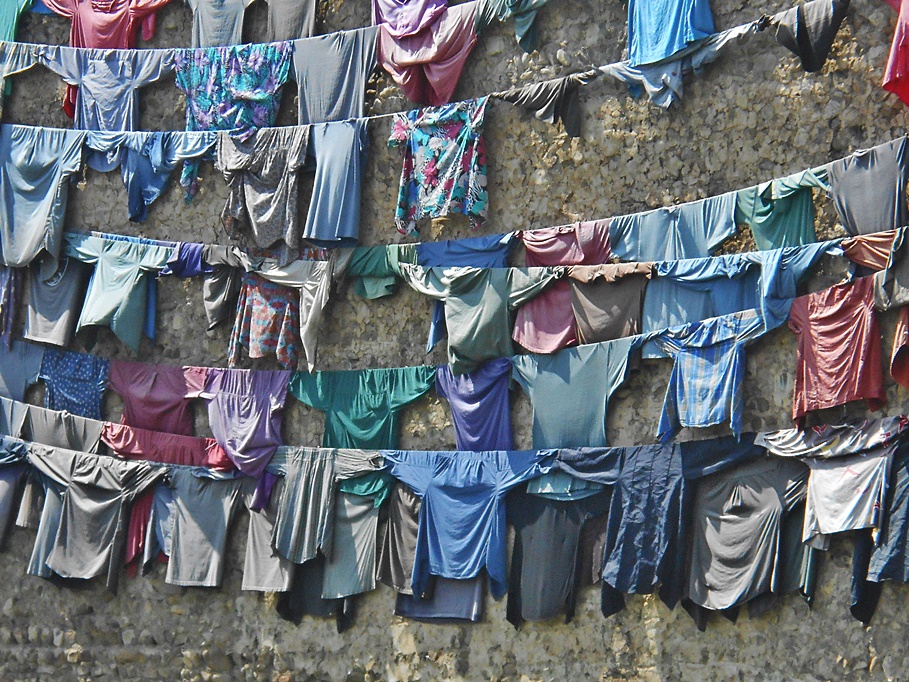 Kaarina Kaikkonen – Prato contemporanea – Crossing Borders, 2014, Firenze, Italy
Posted in
Blog
Tagged

1999, 2000, 2003, 2004, 2006, 2009, 2011, 2013, 2014, Eskilstuna Art Museum, Helsinki Cathedral, installation art, Kaarina Kaikkonen, Museo Nacional de Bellas Artes, museum, Piazza Calderini, public art, Umedalen Sculpture Park
Leave a comment
Thomas Struth's jungle photos may make you feel helpless

Thomas Struth – Paradise 01 (Daintree, Australia), 1998
About New Pictures From Paradise
Next to his well known Street and Museum Photographs, Thomas Struth has been taking pictures of forests in different parts of the world since 1998. By giving these images the title New Pictures from Paradise he has endowed them with a special meaning as pictures of nature before the Fall of Man. His attention focuses on wild nature, at the same time referencing and questioning representations of paradise throughout history and cultures.
Thomas Struth about these works in Artforum, May 2002: My approach to the jungle pictures might be said to be new, in that my initial impulses were pictorial and emotional, rather than theoretical. They are "unconscious places" and thus seem to follow my early city pictures. These images contain a wealth of delicately branched information, which makes it almost impossible, especially in large formats, to isolate single forms. One can spend a lot of time in front of these pictures and remain helpless in terms of knowing how to deal with them. There is no socio-cultural context to be read or discovered, unlike in the photographs of people in front of paintings in museums. Standing in front of the facade of the cathedral in Milan, one experiences oneself as a human being defined by specific social and historical conditions. The jungle pictures, on the other hand, emphasize the self. Because of their consistent "all over" nature, they could be understood as membranes for meditation. They present a kind of empty space: emptied to elicit a moment of stillness and internal dialogue. You have to be able to enjoy this silence in order to communicate with yourself—and eventually with others.
In most of these photographs, Struth doesn't allow our gaze to penetrate the depth of the image. Trees, branches and leaves create a dense texture that prevents us from seeing the horizon and the depth of the landscapes, which can only be guessed. Without hierarchically structuring the picture, its entire surface is crisscrossed all over and covered by plant forms – reminiscent of the lines in paintings by Jackson Pollock and Brice Marden. Struth's jungle pictures mark the beginning of a different approach to the way the surface of photographic images captures our gaze, sending it in different directions. Thanks to their richness of details, the images are presenting a kind of silence that can be listened to for a long time before one can get to know its rules. From the first documentary portraits of families to the cityscapes, to the museums, up to the harmonic chaos of the jungles, Thomas Struth's photographic eye has traveled the world finding new ways of representing its complexity, trying to capture the presence of the unconscious in the visible.
About Thomas Struth
Thomas Struth is one of the leading artists in contemporary photography. Born in Geldern near Cologne in 1954, from 1973 to 1980 he studied at the Düsseldorf Academy as a student of Gerhard Richter and then Bernd Becher. By the end of the Seventies, he started to explore the possibilities of photography as psychological research. Since 1978 he takes pictures of urban landscapes, from 1980 he photographs museum visitors looking at paintings, thus exploring the different relationships between painting and photography, art and the viewer. Later he works on a broader range of subjects, working always in these groups.
Since his first museum exhibition at Kunsthalle Bern in 1987, his work has been shown extensively in museums throughout the world. In 2003 the Metropolitan in New York staged a large retrospective, and recently he had exhibitions at the Prado in Madrid in 2007 and at the Museum Madre in Naples in Spring 2008. His works are in the collections of MoMA and the Metropolitan Museum in New York, the Tate Gallery in London, the Museum of Modern Art in Tokyo and Kunsthaus Zurich among many others.