Archive: Ulaanbaatar
The harsh Mongolian landscapes: Between mysticism and isolation

John Feely – The Outsider, Mongolia
Photographer John Feely embarked on a trip to discover the otherworldly landscapes of Western Mongolia and came back with fascinating works. The emerging Australian photographer was based in Ulaanbaatar, Mongolia for the duration of his project and his allegorical approach to photography has helped him to quickly create a name for himself as a respected photographer and one to watch in the future.
When Feely left for Mongolia, he left with the intention of capturing universal experiences that would appeal to massive audiences. He selected a range of different locations and captured Mongolian culture, the end result of which was a compilation of photographs titled The Outsider.
Faile's captivating sculpture in capital of former world's empire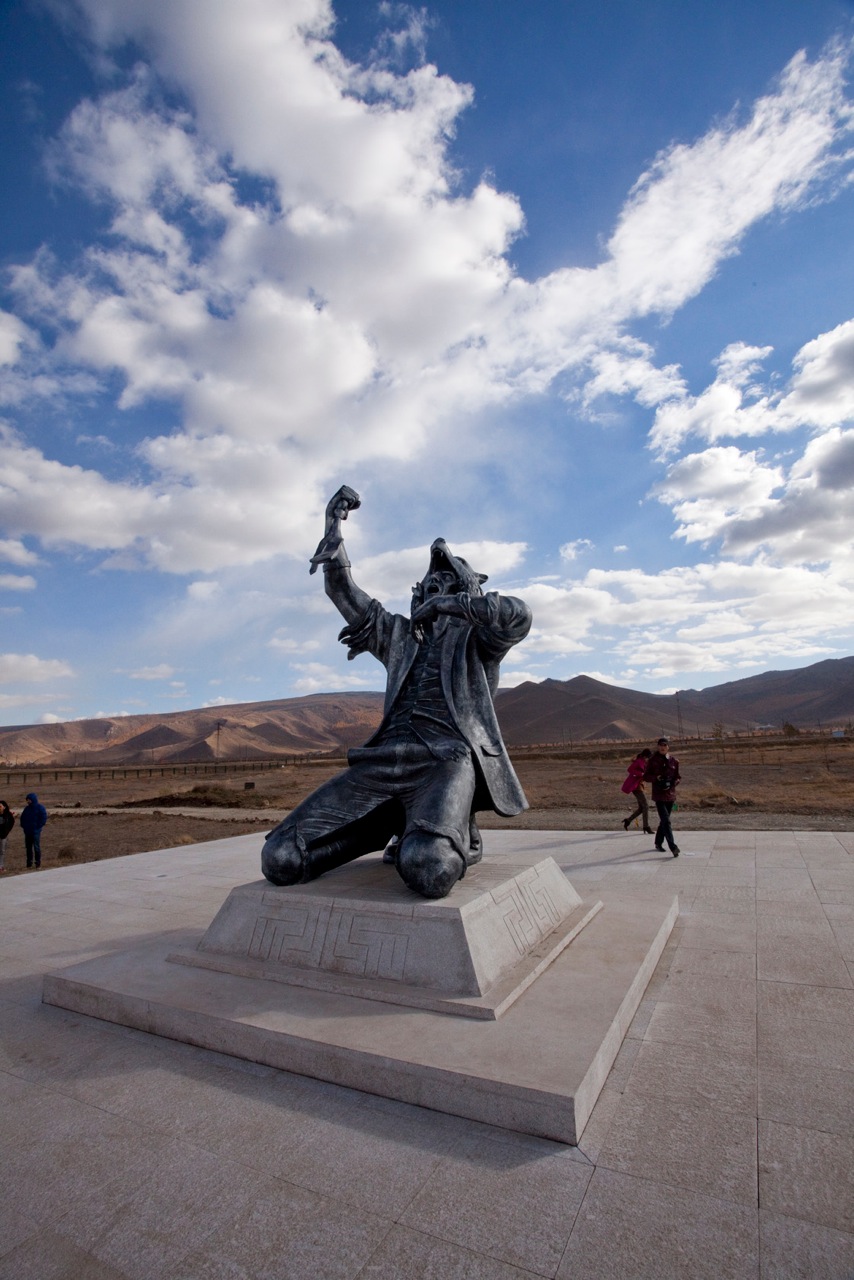 FAILE – Wolf Within, 2012, Fiberglass, Steel & Granite, 500cm, Ulaanbaatar, Mongolia
About Wolf Within
In October of 2012, New York artists FAILE unveiled their sculpture Wolf Within at the site of the National Garden Park in Ulaanbaatar, Mongolia. The figure—a man cloaked in a wolf pelt, tearing away the remnants of a two-piece suit in revelation—is a familiar one for those acquainted with FAILE's work. Wolf Within was conceived on the brink of the 2008 financial crisis for a series of paintings that fused a decadent capitalist landscape with a lost but resurgent past. Images of native warriors set amidst gleaming skyscrapers opened the question of what we lose and gain in our pursuit of ever greater wealth and figured the dangers of our entrenched political and economic systems.