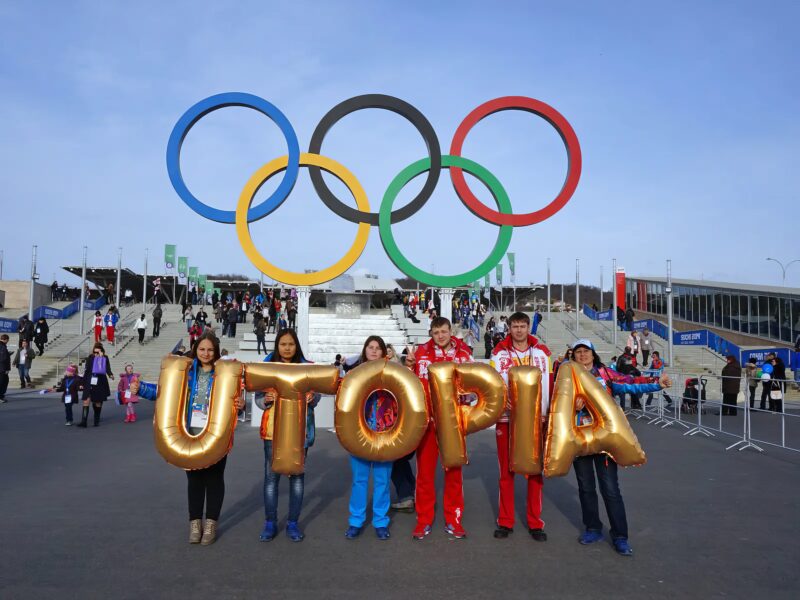 Produced in the Olympic Park in Sochi, Russia during the Olympics in 2014.
Silence Was Golden is an on-going global performance series. Across the world, performers choose a word or a short phrase that expresses something important or meaningful to them and then spell it out of golden letter balloons in relevant locations.
This site-specific and participatory project gives individuals and communities the opportunity to express themselves on multiple platforms and to collaborate with others. The ultimate goal is to inspire people of all backgrounds to communicate through art and connect with one another through their unique expressions. The project subtly touches on pressing issues such as freedom of thought, freedom of expression, equal rights and more.
Project page