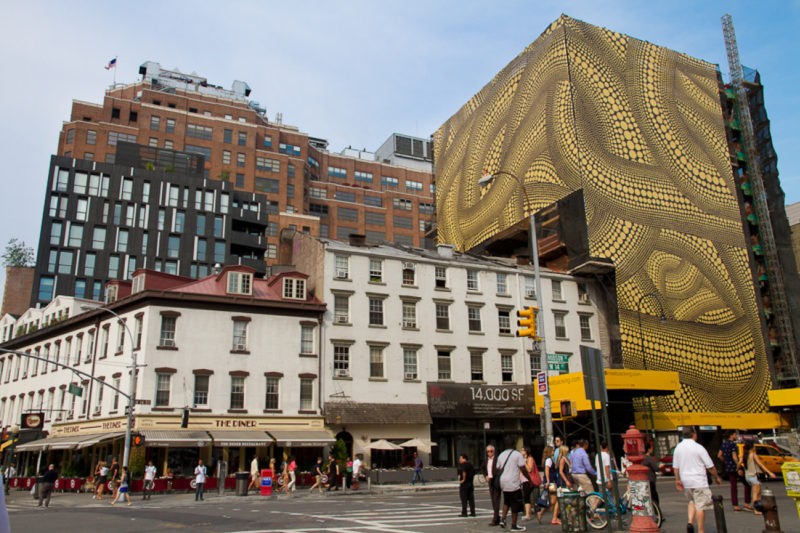 Yellow Trees wrapped around building
In celebration of Yayoi Kusama's past retrospective at the Whitney Museum of American Art earlier in 2012, two off-site projects took place. In one of them, Kusama's rhythmic dotted "Yellow Tree motif transformed a construction site in the Meatpacking District in Manhattan into a giant canvas. A detail of the original painting Yellow Trees (1994) has been printed onto special mesh netting and wrapped around the building. The large-scale (150 feet wide by 120 feet high) reproduction applies patterns to the surface of the canvas, often using strong linear gestures to give a sense of space along with jarring visual contrast.
Yayoi Kusama was born in Matsumoto, Japan, in 1929. She lives and works in Tokyo.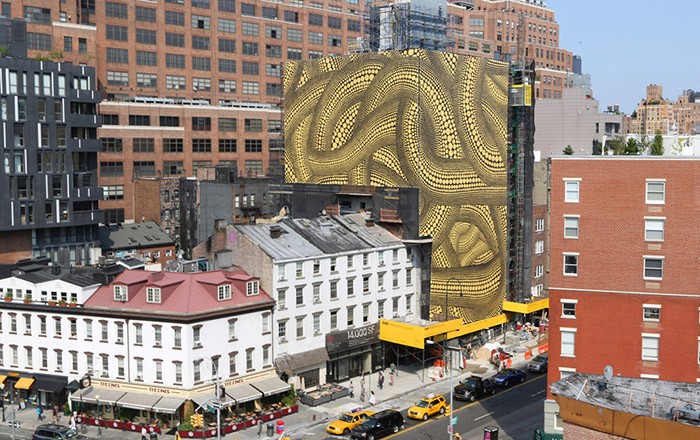 Time-lapse video
Time-lapse of Yayoi Kusama's 'Yellow Trees' wrapping an entire building
More by Yayoi Kusama