Manit Sriwanichpoom
Manit Sriwanichpoom (b.1961) is one of the most established artists in
Thailand
, where he currently lives and works. Sriwanichpoom attended Srinakharinvirot University in
Bangkok
, where he graduated with a BA in Visual Art. As a multidisciplinary artist, he works across a wide range of mediums, including painting, photography, performance as well as video.
His works address various social and political issues facing his people in Thailand. His most successful pieces analyze the contemporary issues in modern consumerist Thailand. Sriwanichpoom identifies as an activist who relies on his artwork to shape his perspective and protests. Whether satirizing the foibles of Thai nationalism or rattling the skeletons of the country's bloody political past, Manit's work is always insightful and provocative.
One of his most popular works was his character Pink Man. Sriwanichpoom conceptualized Pink Man, a man in a bright pink suit accompanied by a pink shopping trolley and cell phone, to denounce the consumerist shortcomings of his society. His most recent projects, however, mark a return to formal concerns and open up new questions about the future of a country divided and wracked by political and symbolic crisis.
Throughout his career, his works have received international recognition and acclaim. For instance, in 2014, he was awarded the Chevalier de l'Ordre des Arts et des Lettres by the French Ministry of Culture. In 2007, he was also awarded one of Japan's most prestigious honors, the Higashikawa Overseas Photographer Prize.
His works are held in some of the most significant public collections in the world, including Japan's collection of the Fukuoka Asian Art Museum, the National Gallery of Australia, the Vehbi Koc Foundation in Turkey, the MAIIAM Contemporary Art Museum in Thailand, as well as the Maison European de la Photographie in France.
His portfolio also boasts solo shows in Tyler Rollins Fine Art in New York, the Yavuz Gallery in Singapore as well as group exhibitions such as the Venice Biennale, Biennial de Sao Paulo, Paris Photo, International Photography Biennale (Mexico), Gwangju Biennale (South Korea) and at the Hayward Gallery (UK).

With Public Delivery
Exhibition Utopian Days, 2014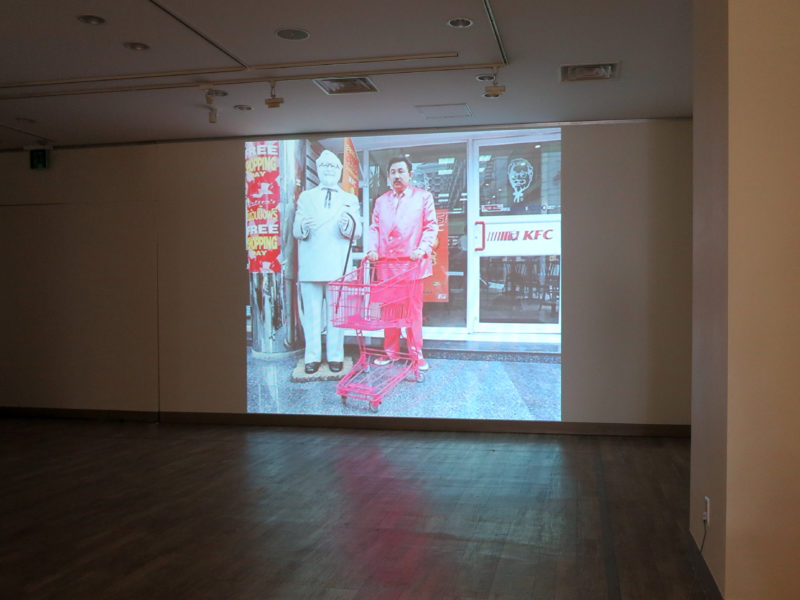 Exhibition Utopian Days, 2014
From March to April 2014, Public Delivery organized Utopian Days, a video art festival, and showed Manit Sriwanichpoom's Pink Man in it. Utopian Days – Freedom was a video art festival at The Total Museum of Contemporary Art, Seoul, that presented works from 24 internationally renowned artists and collectives. From March 20th to April 13th, 2014, artists, critics and academics explored the theme of Freedom through an exhibition, talks, workshops and screenings.
More
Exhibited: Pink Man, 1997-
The Pink Man series began in 1997. Traditionally, a pink man symbolizes the eternally unsatisfied and self-centered consumer, a symbol of capitalism. Started as a performance, the pink man and his empty pink supermarket cart are a symbol of ubiquitous consumption against the backdrop of contemporary Thailand.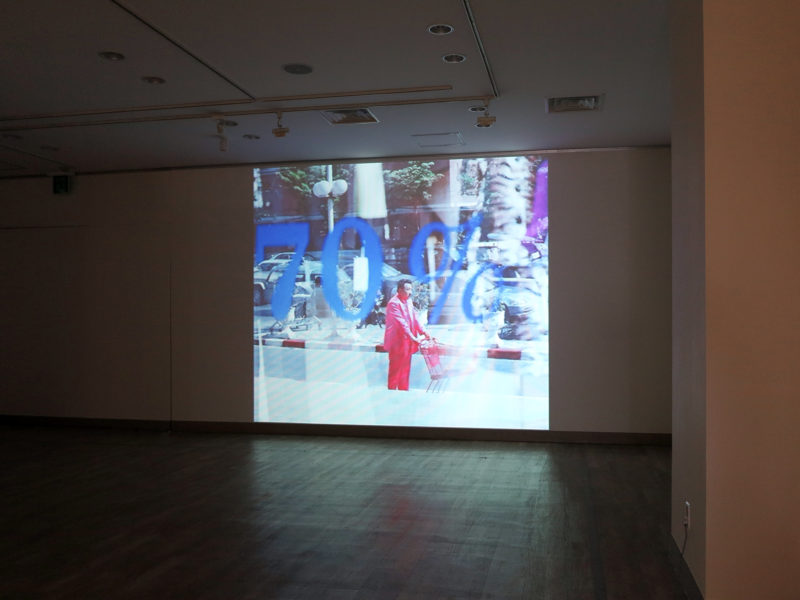 Beyond the obvious entertainment, the cart carries actual questions about progress and what consumerism means in newly developed Asian countries. The Pink Man, portrayed in several series, sets in the backdrop of street markets doubled with historical photos of social struggle provide a more poignant and accurate of the society.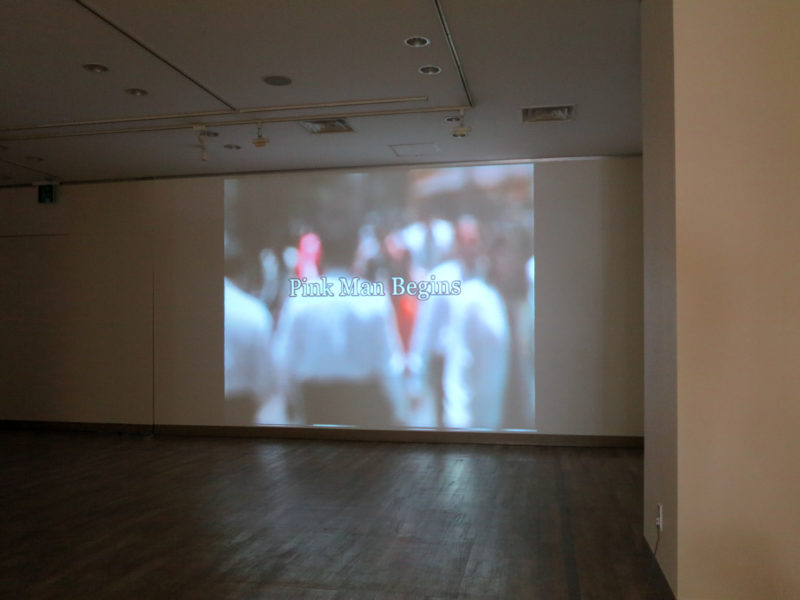 Pink Man is wandering quietly and non-expressive face, like a robot that serves as a foil to many consumption-driven situations such as tourism. Also, the apparent pastiche of classical European painting betrays an exoticism from the East toward the West.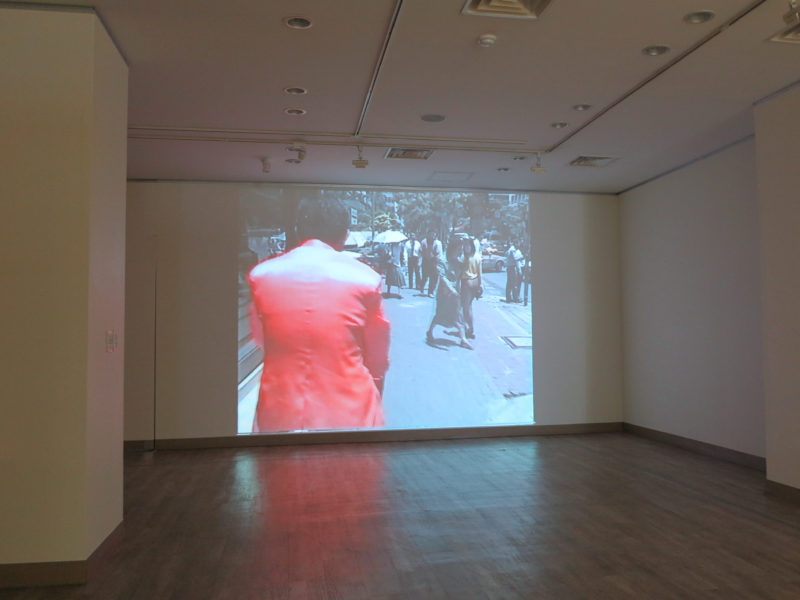 In this very dense transcultural portrait, Manit Sriwanichpoom also pointed out the inherent contradiction of the Buddhist principle of material detachment to the hyper-materialism installed by progress.