Live at the Museum
Live at the Museum
was a series of films in which buskers and other artists perform without permission in front of major museums worldwide. The democracy of art and the use of public space are key components of this work.
While each work stands on its own, they are interconnected through a shared distance to global cultural agendas and a quiet beauty emanating from the covert act of street performance.
Live at the Museum is an investigation into the collective and institutional affirmation given to culture while also functioning as a digital archive to cache the contribution of its participants.

Map of performances
Live at the Museum
About Live at the Museum
The most striking visual aspect of the series is the relationship of the lone figure of the performer against the backdrop of the often intimidating architectural template of museums, built with displaying hierarchy in mind.
These monuments of culture are a built signifier of critical endorsement. In front of them, the performers are generally filmed without an audience; their music or dance is unnoticed.
As a viewer, we become an audience of one. The performance takes place for the sole purpose of itself, unseen and unheard by others at the moment, emanating a melancholic, lonely and sometimes joyful experience.
Employing street performers as well as local videographers and assistants is an important aspect of the series. They are not one homogeneous group. Rather they differ vastly but also share similarities. In scouting the streets, performers are chosen regarding a particular talent or memorability and their relation to each venue or local communities.
An arresting example of this process is the trio of buskers performing in front of the Palazzo Reale ("King's palace") in Milano, Italy. All three study at the Milan Conservatory, a college of music that in the past two centuries has educated many of Italy's most important musicians.
Stemming from Bulgarian families, commonly attributed as "gypsies", the members of the trio often become victims of ethnic profiling. Despite their talent, the only chance they see to earn money and support their studies is to illegally perform in public spaces. They regularly have confrontations with police officers while all are simultaneously students at a very prestigious school.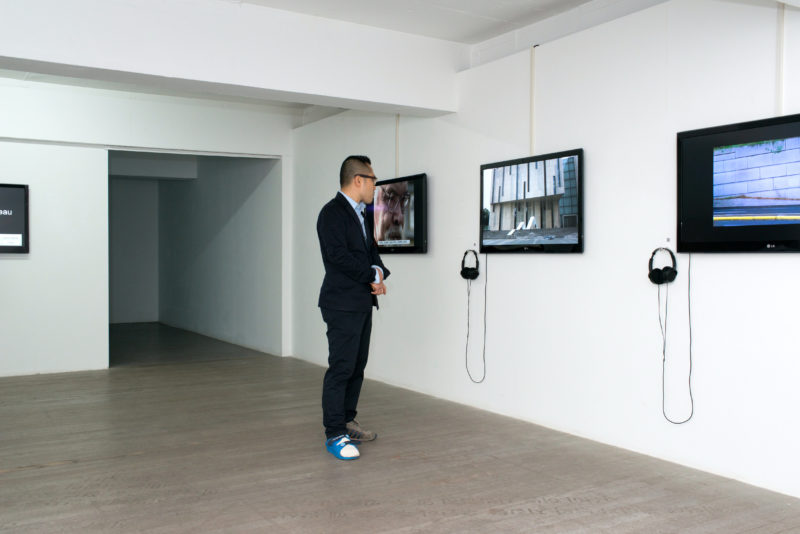 While institutional education takes place indoors, most Italians will primarily notice them for their activities in public spaces. This process reinforces resentments and the underlying social structure.
All films have been shot without the approval or consent of the institutions involved, reminiscent of the Occupy movement. This protest first received wide coverage when starting on September 17, 2011, in New York City's Zuccotti Park, just a block away from Wall Street.
Similarly to Live at the Museum, a prominent and symbolic place of a public sphere was reclaimed by a local group for a limited period of time. Then, Occupy became international, when just three weeks later, protests had taken place or were ongoing across 82 countries. Live at the Museum has been filmed in ten different countries on four continents.
Like Occupy, there is also a collaborative worldwide process at play. An open-source approach to the filming process ensures that the films are the product of localized collaboration as they can be shot without supervision. The series becomes a faster growing and broader proposition than works facilitated under the guise of commission or commercial facilitation.
Live at the Museum seeks to challenge the status quo and inspire new actions, innovative approaches, or even ideas for a new open institution.
We might not need more refined forms of commercialism and criticism but instead a wider open and participatory discourse about the aspects of democracy, diversification, and participation of art in a broader sense, and the responsibilities and privileges that come along with it, equally discussing microcosms and macrocosms.
– Martin Schulze
Screenings
2013, Münchner Stadtmuseum (solo screening), Munich (Germany), Galeria Autonomica, curated by Christian Minke and Christoph Pankowski
2014, Total Museum of Contemporary Art, Seoul (Korea), curated by Martin Schulze, Jeongsun Yang
2014, Guangzhou Art Center, Guangzhou (China), Critical Intent, curated by Gary Sangster and Fan Lin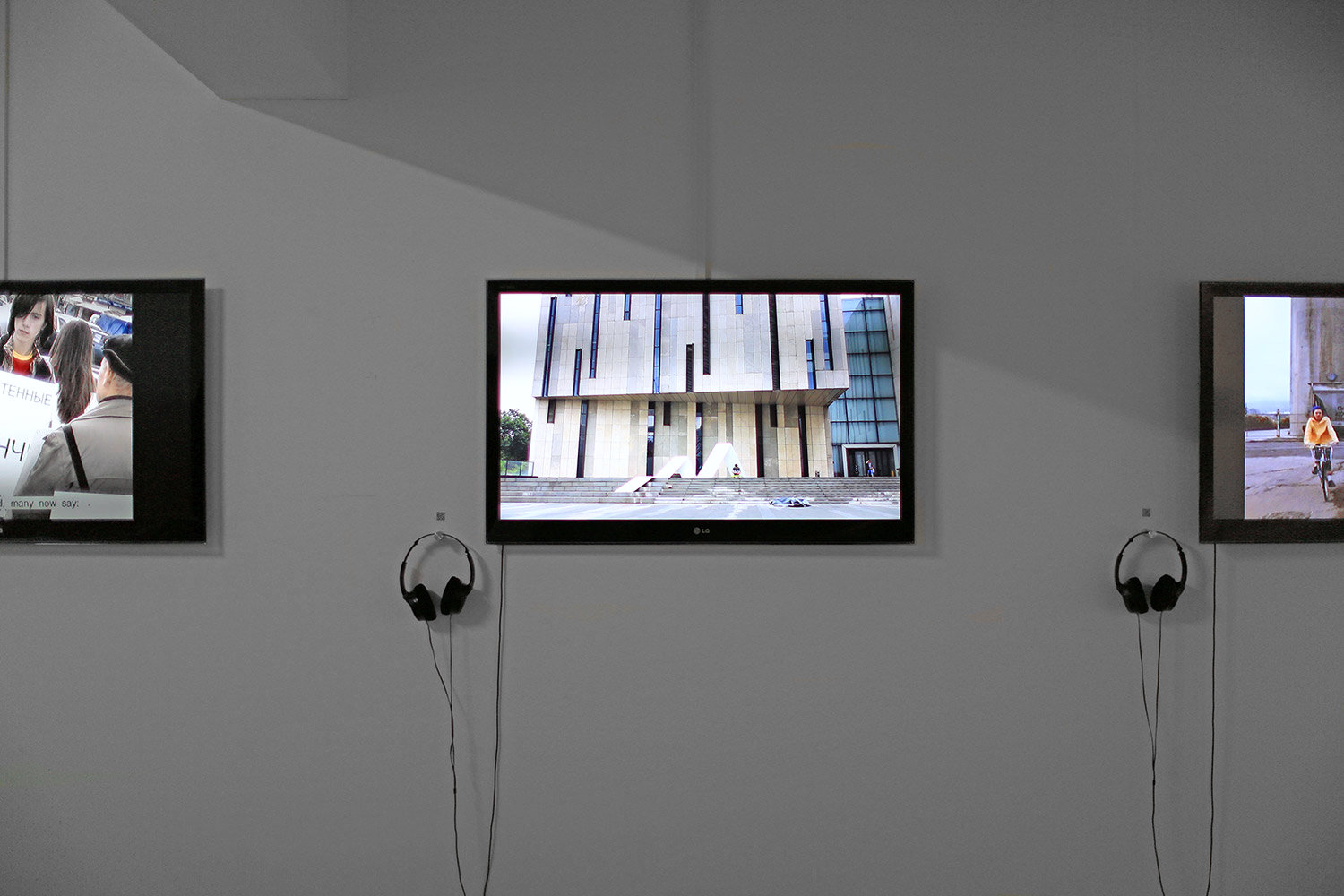 Korea
Culture Station Seoul 284, 2013
Hean Kim – Live at the Culture Station Seoul 284 (문화역서울284), Seoul, South Korea
National Museum of Contemporary Art, Seoul, 2013
Haram Kim live at the National Museum of Modern and Contemporary Art, Seoul, South Korea mp4
Seoul Museum of Art, 2012
Seo Yeon Rizzy Lee – Live at Seoul Museum of Art, Seoul, South Korea
Total Museum of Contemporary Art, Seoul, 2013
Narae Lee – Live at the Total Museum of Contemporary Art (토탈미술관), Seoul, South Korea
Arko Art Center, Seoul, 2013
Eunice H. Nam – Live at the Arko Art Center (아르코미술관), Seoul, South Korea
Daelim Contemporary Art Museum, Seoul, 2013
Woo Yeon Yoo – Live at the Daelim Contemporary Art Museum (대림미술관), Seoul
National Museum of Modern and Contemporary Art, Gwacheon, 2014
Eun Hyae Cho – Live at the National Museum of Modern and Contemporary Art, Gwacheon
Leeum, Samsung Museum of Art, 2013
Unknown performer – Live at the Leeum Samsung Museum of Art, Seoul, South Korea
Japan
National Museum of Nature and Science, Tokyo, 2012
Hideyuki Kawashima live at the National Museum of Nature and Science, Tokyo
Tokyo Metropolitan Art Museum, 2014
Aquiles Hadjis – Live at the Tokyo Metropolitan Art Museum (都美[館), Tokyo, Japan
Mainland China / Hong Kong
Hong Kong Museum of Art, 2013
Sunny Cheung – Live at the Hong Kong Art Museum (香港藝術館), Hong Kong, China
Guangdong Art Gallery, Guangzhou, 2013
Yuan Jing Guang (袁景光) – Live at the Guangdong Museum of Art (广东省博物馆), Guangzhou, China
Dafen Art Museum, Shenzhen, 2013
Wei Zhang Bin – Live at the Dafen Art Museum (大芬美术馆), Shenzhen, China
Jiangsu Art Gallery, Nanjing, 2013
Liu Xiao Sai 刘小赛 live at the Jiangsu Art Museum, Nanjing, China
Today Art Museum, Beijing, 2013
Shanghai Museum, 2013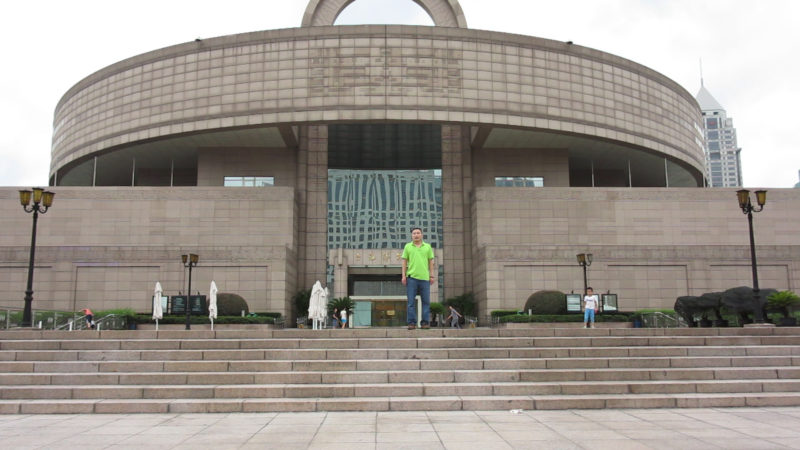 Taiwan
Museum of Contemporary Art, Taipei, 2013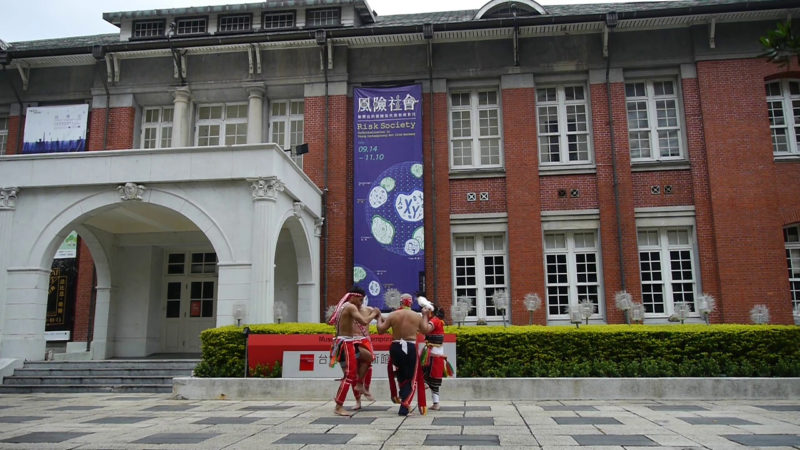 Taipei Fine Arts Museum, 2012
Jelly Lee (傑利 ) – live at Taipei Fine Arts Museum, Taipei, Taiwan
Thailand
Chiang Mai University Art Museum, 2013
Boualai Inboon – Live at the Chiang Main University Art Museum, Thailand mp4
Museum of Contemporary Art, Bangkok, 2013
Jirathitikarn Hemsuwan live at the Museum of Contemporary Art Bangkok, Thailand
Bangkok University Art Gallery, 2013
Santi Tiranakul Vidal – Live at the Bangkok University Art Gallery, Bangkok, Thailand
Bangkok Art & Culture Centre, 2013
Karen Culture Group – Live at the Bangkok Art And Culture Centre, Bangkok, Thailand
National Art Museum, Ayutthaya, 2013
Cynthia Li – Live at the Ayutthaya National Art Museum, Ayutthaya, Thailand
Australia / New Zealand
Wellington City Gallery, 2012
Robert John McDonald – Live at Wellington City Gallery, Wellington, New Zealand
Art Gallery of NSW, Sydney, 2012
Go Matsui – Live at the Art Gallery of NSW, Sydney, Australia
Museum of Old and New Art, Hobart, 2012
Eloise Kirk live at the Museum of Old and New Art, Hobart, Australia
USA / Canada
Vancouver Art Gallery, 2013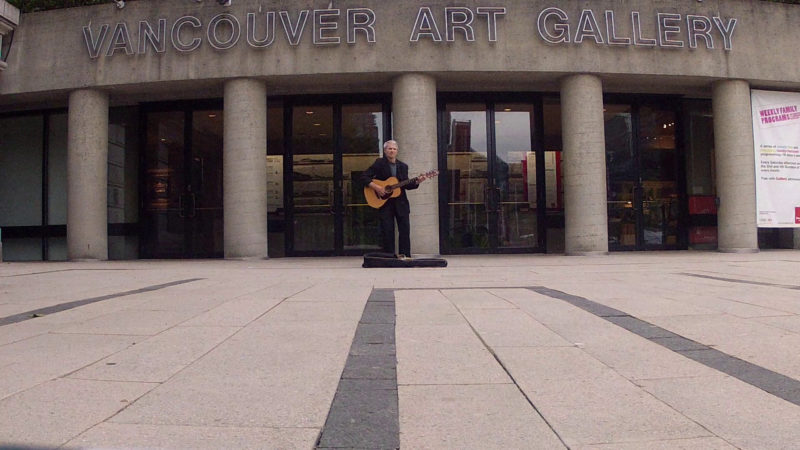 Royal Ontario Museum, Toronto, 2013
Midori Emmi Mukai – Live at the Royal Ontario Museum, Canada
Seattle Art Museum, 2013
Alexander Dugdale – Live at Seattle Art Museum, Seattle, USA
Solomon R. Guggenheim Museum, 2013
Justin Wood – Live at the Solomon R. Guggenheim Museum, New York
Portland Art Museum, 2014
Krystal Hardwick – Live at the Portland Art Museum, Portland, USA
Crocker Art Museum, Sacramento, 2014
Joe Kye – Live at the Museum at the Crocker Art Museum, Sacramento, US
Europe
Neue Nationalgalerie, Berlin, 2014
Christian Minke – Live at the Neue Nationalgalerie, Berlin, Germany
Cologne, Museum Ludwig, 2013
Unknown performer – Live at the Museum Ludwig, Cologne, Germany
Palazzo Reale Di Milano, 2012
Ion Eduard, Vaduva Marian, Costantin Tanasie – Live at the Palazzo Reale Di Milano, Milano, Italy
Museum der bildenden Künste, Leipzig, 2014