Archive: Dirimart
See how Peter Kogler's hypnotic installations transform rooms

Peter Kogler – Dimensions, 2011
Peter Kogler's Rooms
Peter Kogler is a renowned artist from Austria that currently works and lives in Vienna. Kogler is best known for his different psychedelic room installations. Through his paintwork and his intricate projections, he transforms ordinary looking rooms and spaces such as lobbies, galleries, and transit centers by making them look twisted, warped or distorted, which in turn has a psychedelic effect for the public.
Kogler's room installations explore vital concepts in his art such as modularity and repetition. The rooms alter one's perception of architecture, which serves as the primary medium for his art. Aside from his dizzying rooms, Kogler is also an important performance, film and video artist as well as a sculptor.
Katharina Grosse – Paintings on canvases, not on styrofoam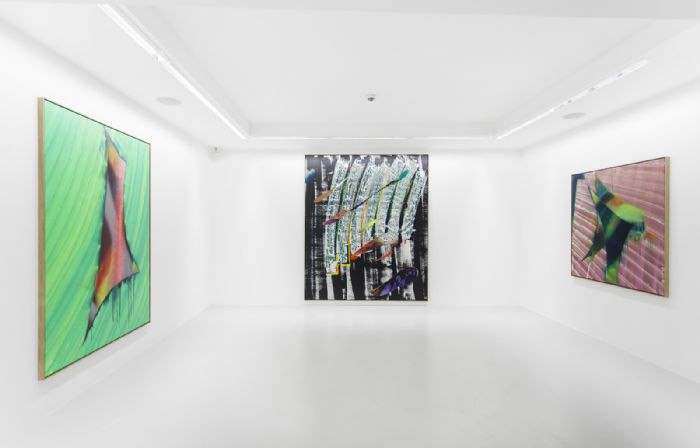 Katharina Grosse (1961) is famous for her innovative painting style that is heavily inspired by graffiti and conceptual art. She usually uses an industrial spray paint gun to cover everything from mud hills, found objects to abstract forms made from wood, plastic, and styrofoam, and often includes the walls and ceilings of the art space.
In her show Can You Spell Mixing at Istanbul she is showing a less known side of her work: paintings on canvas made between 2009 and 2011.