Archive: Great Wall of China
Marina Abramović walks China's Great Wall only to break up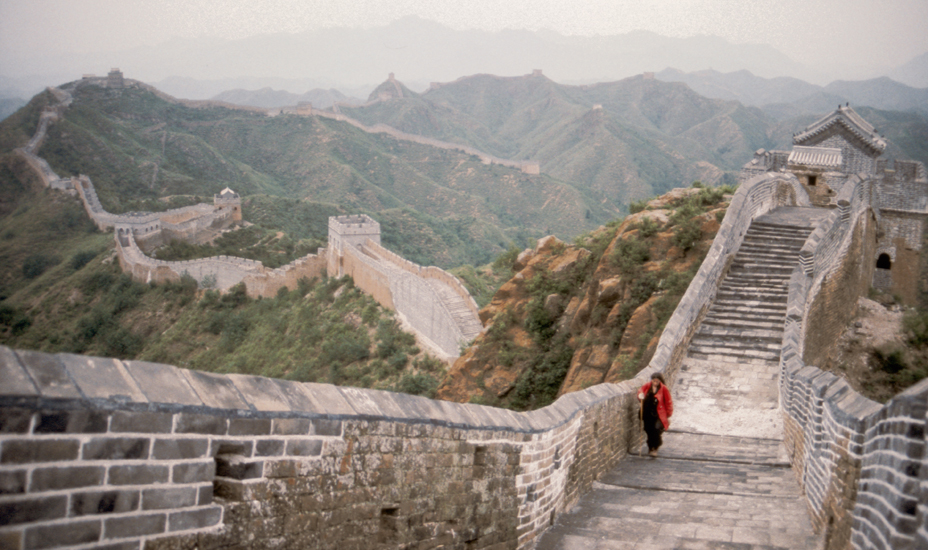 Marina Abramovic – The Lovers: The Great Wall Walk (still), 1988/2008, performed for 90 days along The Great Wall of China. 16mm film transferred to two-channel video
About Marina Abramović & Ulay: The Lovers: The Great Wall Walk
Artists Marina Abramovic and Ulay are known in many parts of the world as the lovers whose relationship ended at the Great Wall of China. Initially, when the couple planned the trip, they intended to get married at the center of the wall. However, it was years later when the couple finally acquired all the authorization required from the Chinese government and were able to raise funds for the projected. Sadly, by then, the couple's 12-year relationship has crumbled and what started out as a marriage celebration turned into last goodbyes for the couple. The couple had planned to be the first people to walk the entirety of the Great Wall, however, they were beaten to the punch by a Chinese railway clerk.
Liu Bolin has been professionally disappearing for over a decade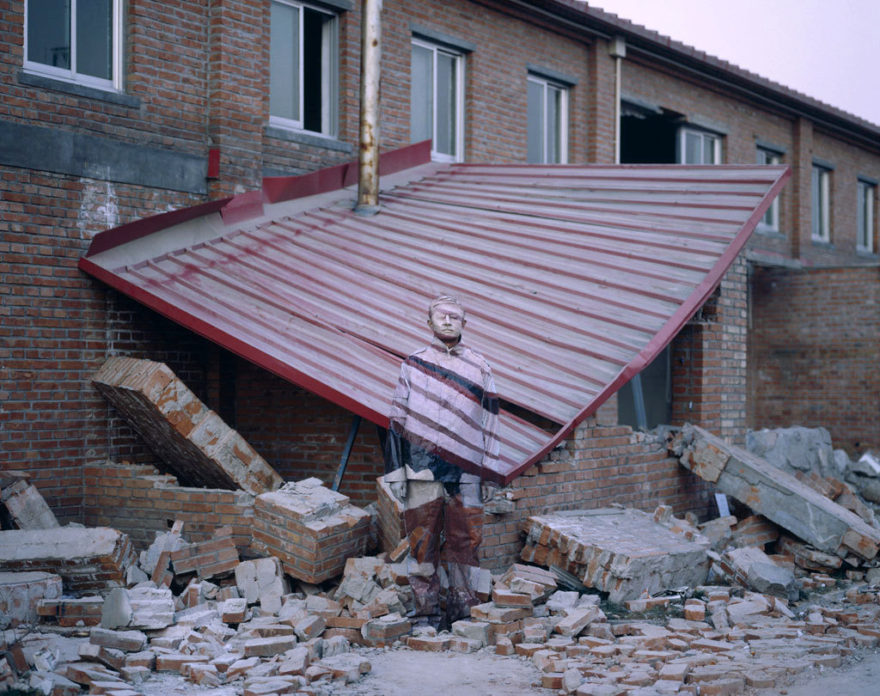 Liu Bolin – Hiding in the City No. 2 – Suo Jia Village, 2005
Art as a tool
Many artists find new and unique ways to focus on social issues that affect their lives and the lives of others around them. While some art meant to stand up for those who do not have the ability to speak out against injustices happening to them, art can also be inspired by events that directly impact the artists themselves. Art can be used as a way to draw attention to problems that are prevalent or hidden in society, it can be used to create space, and it can also be a tool to instigate change.