Silence Was Golden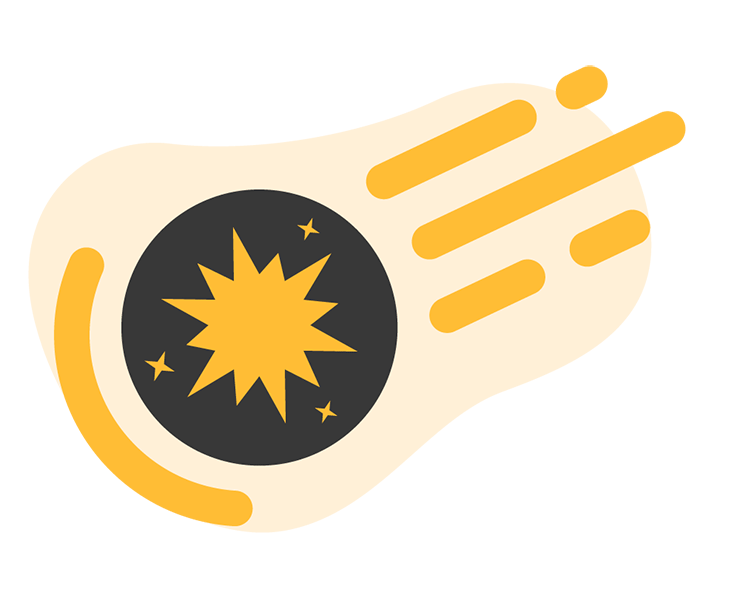 Express yourself with golden balloons.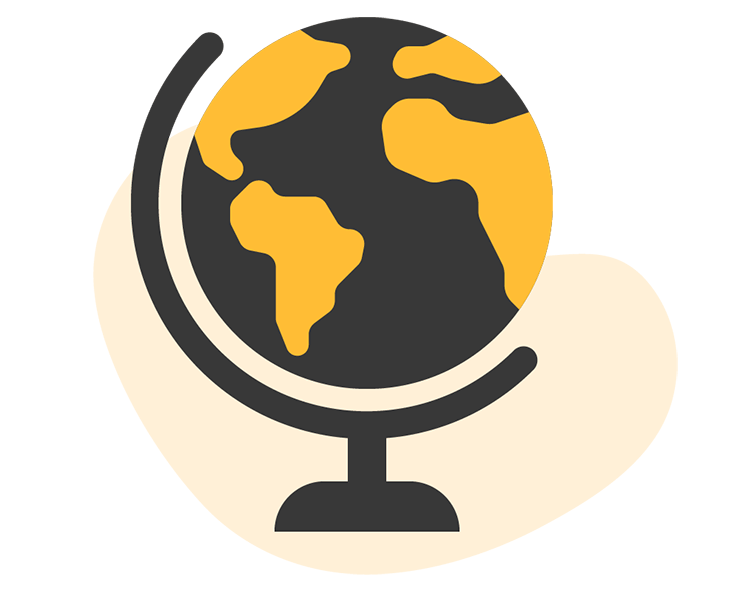 The first truly global art project.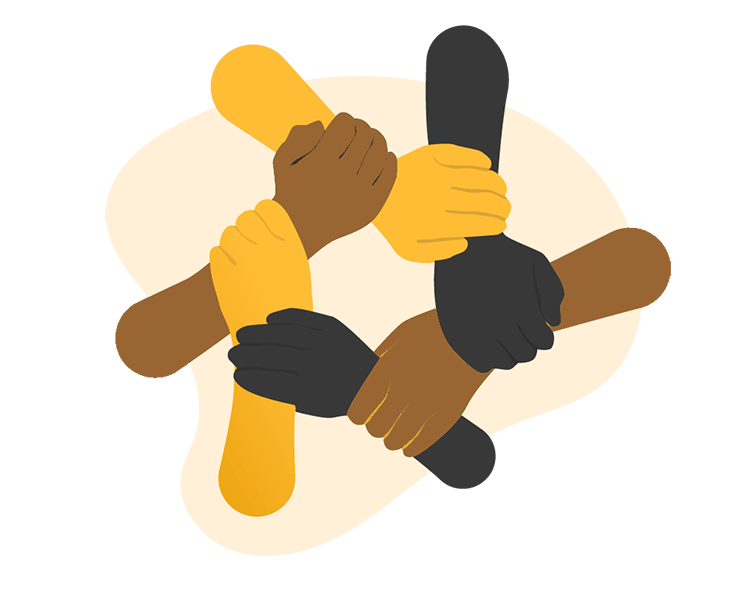 Open and free for everyone.
105 Countries
323 Cities
411 performances
Map
SWG (2021 06)
The project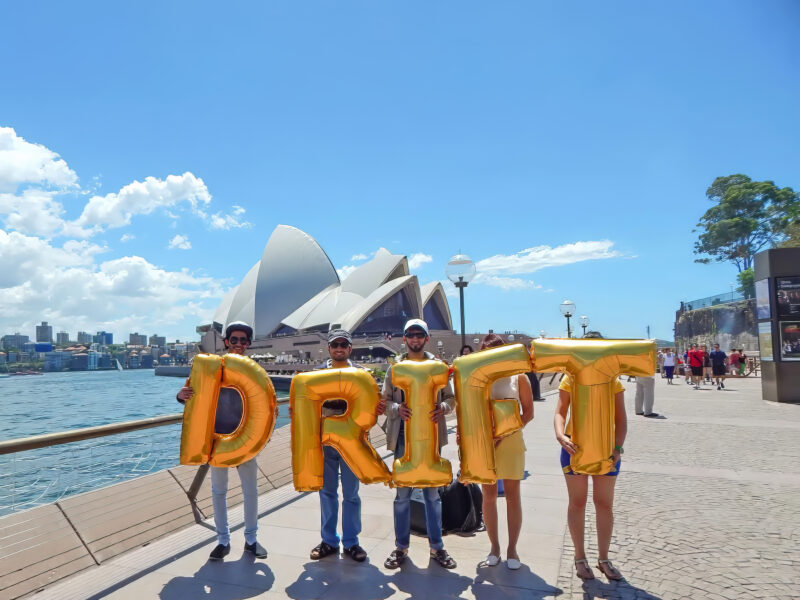 About
Silence Was Golden is an on-going global performance series. Across the world, performers choose a word or a short phrase that expresses something important or meaningful to them and then spell it out of golden letter balloons in relevant locations.
So far thousands of people have taken part, creating a global tapestry of self-expression. The project is open and free to participate.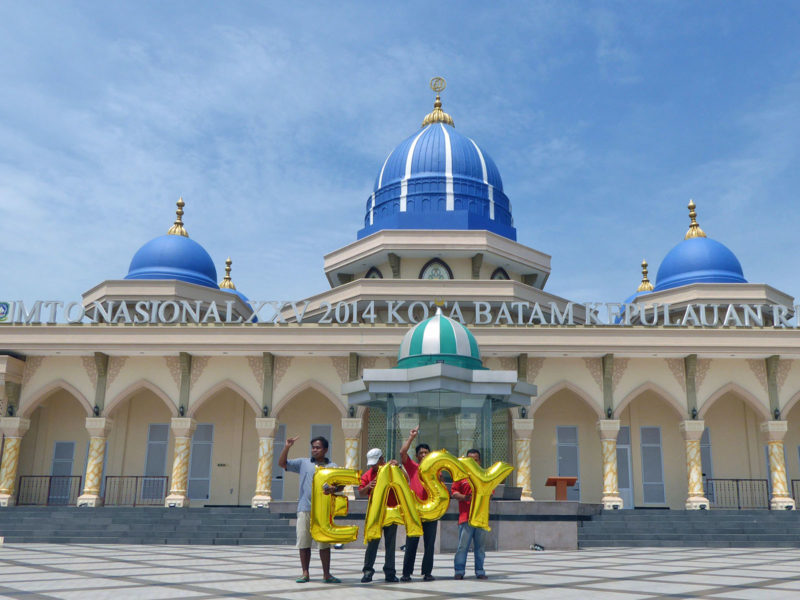 The meaning
This site-specific and participatory project gives individuals and communities the opportunity to express themselves on multiple platforms and to collaborate with others. The ultimate goal is to inspire people of all backgrounds to communicate through art and connect with one another through their unique expressions. The project subtly touches on pressing issues such as freedom of thought, freedom of expression, equal rights and more.
All balloons are re-used and recycled.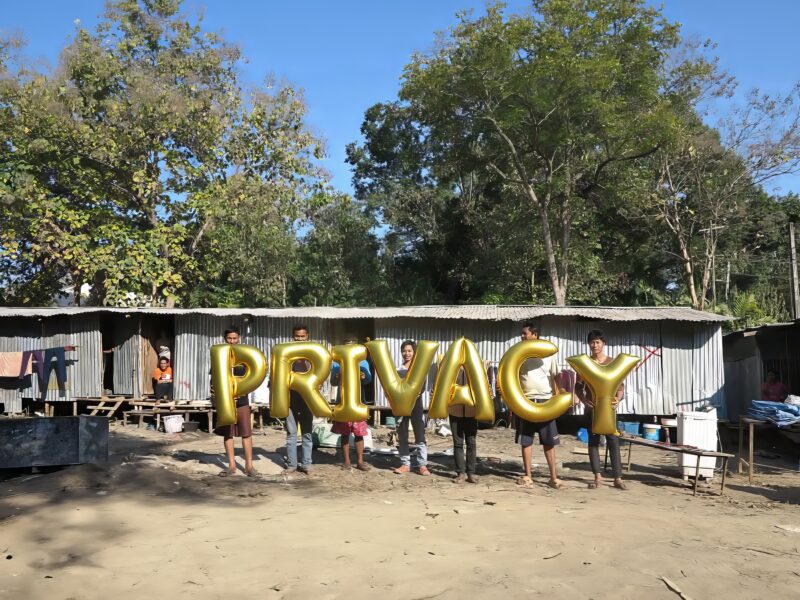 Who is behind it?
The entire project is financed by Public Delivery without any outside institutional or corporate sponsorship. This is a deliberate decision: Any external financial support has the potential to take away from the overall message. Silence Was Golden unfolds at a grassroots level and in equal partnership with performers around the world.
The project is curated by Martin Schulze and presented by Public Delivery.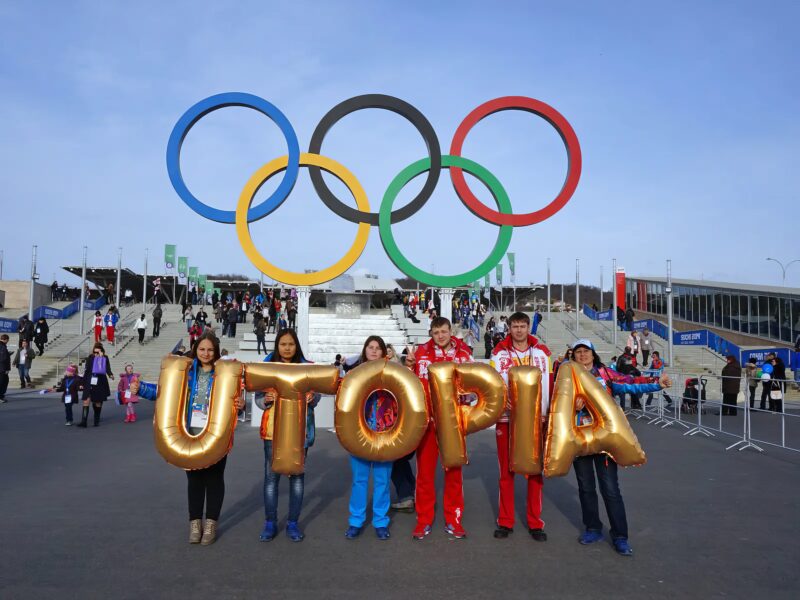 Background
Silence Was Golden is inspired by Marcel Duchamp's readymades, turning everyday objects into art. It also drew upon Erwin Wurm's One Minute Sculptures, which were very short and often funny-looking performances. Lastly, the core of the project was inspired by graffiti, using both bold letters and an audacious approach towards public space, frequently working without permission.
Have a little fun with us
Take part for free. We provide the material.
Pick any English word or short sentence.
All locations
Africa
Cameroon Limbe
Cape Verde Praia
Egypt Marsa Alam, Matruh, Taba
Ivory Coast Abidjan
Morocco Agadir, Erg Chebbi, Marrakech, Ouarzazate, Rabat
Senegal Dakar
South Africa Lothair (Mpumalanga), Mooi River
Tunisia Sousse
Asia
Afghanistan Kabul
Bahrain Manama
Brunei Limau Manis
Cambodia Phnom Penh
China Bayingolin, Beijing, Bijie, Binzhou, Chengdu, Dunhuang, Guilin, Hangzhou, Hezuo, Hong Kong, Jiayuguan, Kunming, Longsheng, Menghai, Sanya, Shanghai, Tianshui, Wuhan, Wuxi, Xiahe, Xiamen, Xishuangbanna, Xuchang, Yanoda Rainforest, Yinchuan, Zhangjiakou, Zhangye, Zhuzhou
India Ahmedabad, Bodhgaya, Kochi
Indonesia Bali, Batam
Iran Tehran
Israel Kirjat Schmona, Tel Aviv
Japan Fukuoka, Himeji, Hiroshima, Kitakyushu, Kobe, Kyoto, Nagoya, Naoshima, Okayama, Osaka, Tokyo, Yokohama
Jordan Amman, Petra
Kazakhstan Almaty, Astana
Kuwait Kuwait City, Shuwaikh
Kyrgyzstan Bishkek, Töö Ashuu, Tosor
Laos Vang Vieng, Vientiane
Lebanon Kfifan
Malaysia Miri, Pulau Rawa
Mongolia Baganuur
Myanmar Yangon
Oman Maskat
Pakistan Islamabad
Qatar Singing Sand Dunes
Singapore
South Korea Gangneung, Gwangju, Incheon, Jeongdongjin, Seoraksan, Seoul, Sokcho
Sri Lanka Colombo
State of Palestine Jerusalem
Taiwan Kaohsiung, Pingtung, Taichung, Taipei, Tainan
Tajikistan Sarigon
Thailand Bangkok, Chiang Mai, Chiang Rai, Nakhon Phanom, Nonthaburi
Turkey Afyonkarahisar, Ankara, Çanakkale, Edirne, Tekirdağ
Turkmenistan Yerbent
United Arab Emirates Abu Dhabi, Dubai, Ra's al-Chaima
Uzbekistan Buxoro, Samarkand, Xiva
Vietnam Hanoi, Hội An, Nha Trang, Vịnh Hạ Long
Europe
Albania Kukës, Tirana
Armenia Yerevan
Austria Graz, Salzburg, Vienna
Belarus Grodno, Minsk, Novopolotsk
Belgium Hallerbos, Verviers
Bosnia & Herzegovina Mostar, Sarajevo
Bulgaria Sofia, Sozopol
Croatia Varaždin, Zagreb
Czech Republic Prague
Denmark Aabenraa, Esbjerg, Ribe
Estonia Pärnu
Finland Turku
France Chalon-sur-Saône, Metz, Montbéliard, Nancy, Paris
Georgia Tbilisi
Germany Berlin, Bochum, Bonn, Bottrop, Bremen, Detmold, Dortmund, Duisburg, Dülmen, Düsseldorf, Essen, Freiburg (Kenzingen), Gelsenkirchen, Halle, Haltern am See, Hamm, Heidelberg, Herford, Herten, Hüttenberg, Kamen, Kiel, Köln, Ludwigslust, Mülheim, Münster, Oberhausen, Osnabrück, Tecklenburg, Teutoburg Forest, Wetzlar (Ehringshausen)
Greece Athens, Thessaloniki
Holy See Vatican City
Hungary Budapest
Iceland Godafoss, Jökulsárlón, Mývatn, Skagaströnd
Ireland Dalkey
Italy Alberobello, Lecce, Manfredonia, Milano, Paestum, Procida
Kosovo Pristina
Latvia Jūrmala, Riga
Liechtenstein Vaduz
Lithuania Vilnius
Luxembourg Medingen
Malta Mdina
Moldova Chișinău
Monaco
Montenegro Kotor, Podgorica
Netherlands Ketelhaven, Roermond, Zoutelande
North Macedonia Ohrid, Skopje
Norway Kabelvåg, Skjervøy
Poland Warsaw
Portugal Porto
Romania București, Constanța
Russia Moscow, Sochi
San Marino
Serbia Pančevo
Slovakia Bratislava
Slovenia Maribor
Spain Corralejo, Barcelona, Figueres, Madrid, Majanicho, Portlligat
Sweden Kiruna
Switzerland Grindelwald, Kandersteg, La Chaux-des-Fonds, Murten, Staad, Stoos
Ukraine Kyiv
United Kingdom Edinburgh, London
Oceania
Australia Sydney
Kiribati South Tarawa
Micronesia Chuuk
Nauru Yaren
New Zealand Dunedin, Raglan, Wellington
North America
Belize Corozal
Canada Banff, Edmonton, Toronto
Costa Rica Puerto Jiménez
El Salvador Caserío El Coco
Guatemala Antigua, Tikal
Mexico Chihuahua City, Ciudad Juárez, Tulum
Panama Bocas del Toro, Paraíso, Pedro-Miguel
USA Birmingham, Charlotte, Cleveland, Coloma, Disneyland, El Paso, Forest Grove, Fredericksburg, Gaffney, Galveston, Heeia, Hollywood, Honolulu, Houston, Iraan, Jackson, Lake Tahoe, Las Vegas, Long Beach, Los Altos, Los Angeles, Miami, Monterey, New Jersey, New Orleans, New York, Oklahoma City, Orlando, Palm Springs, Phoenix, Placerville, Portland, Primm, Sacramento, Salt Lake City, San Antonio, San Francisco, Tampa, Truth or Consequences, Valentine, Waialua, Washington D.C., Webster
South America
Brazil São Paulo
Colombia Bogotá, Cartagena
Costa Rica Puerto Jiménez
El Salvador Ahuachapán
Guatemala Flores
Panama Bocas del Toro, Port of Balboa
Paraguay Asuncion
Peru Machu Picchu, Tarapoto
Presentations & Workshops
2014
Workshop: DEAR Burma school, Bangkok, Thailand
Workshop: Gwangju Culture & Art Center (광주문화예술회관), South Korea
2015
Presentation: TEDx ItaewonSalon, Seoul, South Korea
Workshop: Ewha Womans University, Seoul, South Korea
Workshop: Mana Contemporary, New Jersey, USA
Workshop: Sacramento Republic Football Club, Sacramento
Workshop & Screening: Museum of Contemporary Art, Taipei, Taiwan
2016
Presentation: California State University, Long Beach
Workshop: Baganuur District School, Baganuur, Mongolia
Workshop: Ban Sang Paen School, Nakhon Phanom, Thailand
Workshop: Birmingham Civil Rights Institute, Birmingham, Alabama, USA
Workshop: Cambodian Children's Fund, Phnom Penh, Cambodia
Workshop: Crocker Art Museum, Sacramento, USA – Public Art Live
Workshop: Friedrich-Ebert-Gymnasium, Bonn, Germany
Workshop: Local Democracy Agency, Mostar, Bosnia & Herzegovina
Workshop: Maitreya School, Bodhgaya, Bihar, India
Workshop: SOS Children's Village, Cartagena, Colombia
Workshop: The Summer University of Turku (Turun kesäyliopisto), Turku, Finland
Workshop: Untapped Cities Magazine, New York
Workshop: Wuxi Taihu Academy, Wuxi, China
2017
Presentation & workshop: Public Art Festival: Survival, Athens, Greece
Screening: World Humanities Conference (2017) by UNESCO ICPHS (The International Council for Philosophy and Human Sciences) & UNESCO MOST (Management of Social Transformations), Liege, France
Workshop: California State University, Long Beach
Workshop: Culture Open Source Forum 2017, Berlin, Germany
Workshop: Liceu Ludgero Lima school, Praia, Cape Verde
Workshop: Prachabodi School, Pak Kret, Thailand
2018
Screening: UNESCO Headquarters in Paris
Workshop: Beijing Organising Committee for the 2022 Olympic and Paralympic Winter Games, Beijing, China
Workshop: Common Future Fund & Offrejoie, Kfifan, Lebanon
Workshop: Lasalle College of the Arts, Singapore
Workshop: Olmsted Falls High School, Ohio, USA
Workshop: Phonsung Youth Center, Vang Vieng, Laos
Workshop: United Nations, Kabul, Afghanistan
Workshop: Universidad Eclesiástica San Dámaso, Madrid, Spain
Workshop: Women and Girls Safe Space (Kadın Sağlığı Danışma Merkezi Projesi), Ankara, Turkey
2019
Workshop: Museum Of Conflict, Ahmedabad, India
Workshop: Pacific University Oregon, Oregon, Usa
2020
Exhibition: Lichtblick, Kunsthalle am Hamburger Platz, Kunsthochschule Berlin Weissensee, Berlin
Exhibition: 2020 Geumgang Nature Art Biennale, Gongju, Chungcheongnam-do, South Korea