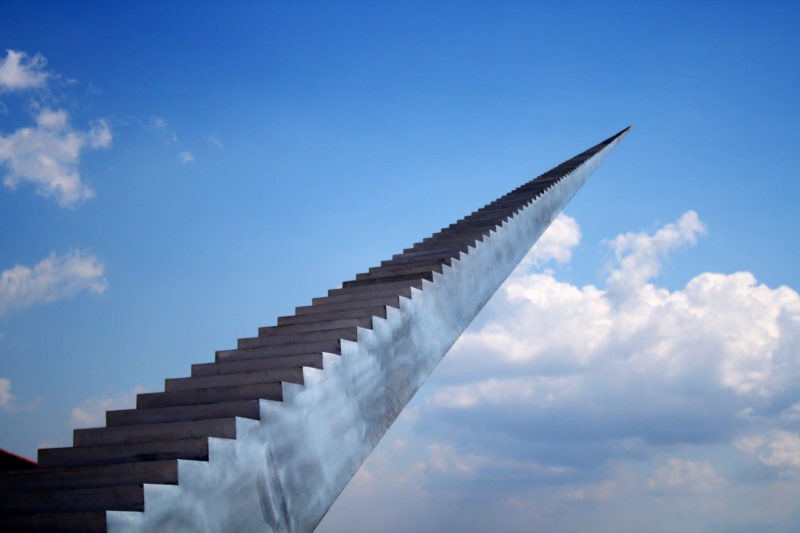 David McCracken's infinite stairway to heaven
Humanity has always focused on reaching the skies, surpassing its capabilities, and focusing on growth more than ever. And that's what David McCracken tries to showcase with his new piece named Diminish and Ascent. This sculpture was previously located at Bondi Beach in Sydney, Australia. It's an eye-catching piece because it offers you a great way to visualize how you get to reach the skies in a meaningful way.
What makes it special?
What makes this sculpture so interesting is that it's a stairway whose stairs get smaller and smaller as you reach the top. It signifies how hard it is to stay at the top of our society. It also does a perfect job when it comes to simulating the illusion of an infinite stairway, a way for us to reach the utmost levels in our lives in a creative manner.
Installed in different locations
The regions where this sculpture was located are already impressive and visually distinct, and David McCracken's work added a bit of color and excitement too. It's a visionary, impressive piece and one with meaningful and distinct ideas related to our society. The sculpture has previously been installed at Sculpture by the Sea, Sydney, and Sculpture on the Gulf on Waiheke Island.
Photos
Bondi Beach, Sydney, Australia
Connells Bay, Waiheke Island, New Zealand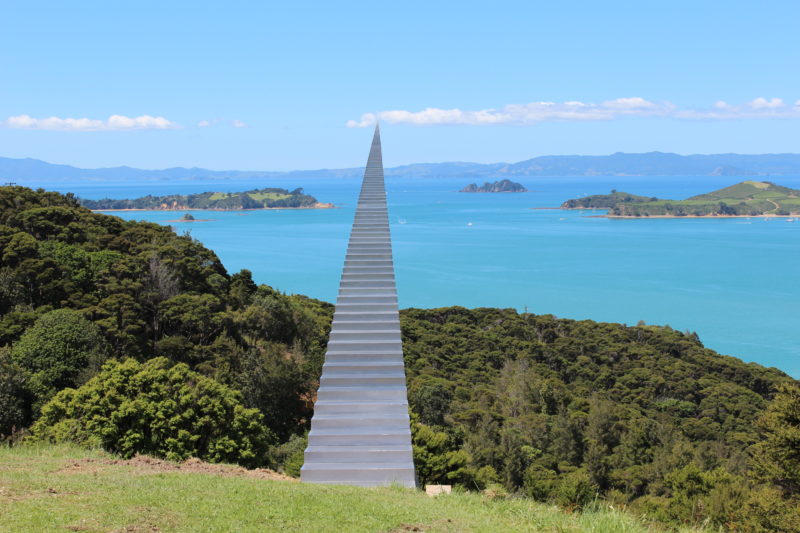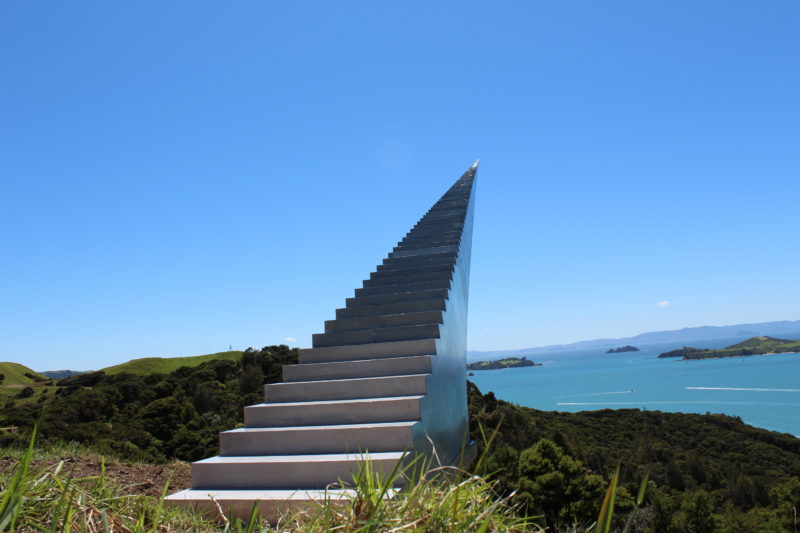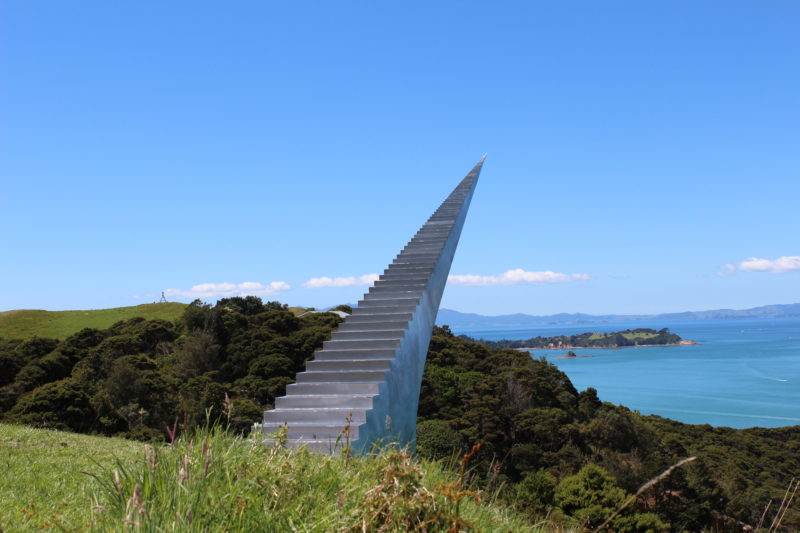 Kiosk Lake in the Christchurch Botanic Gardens, New Zealand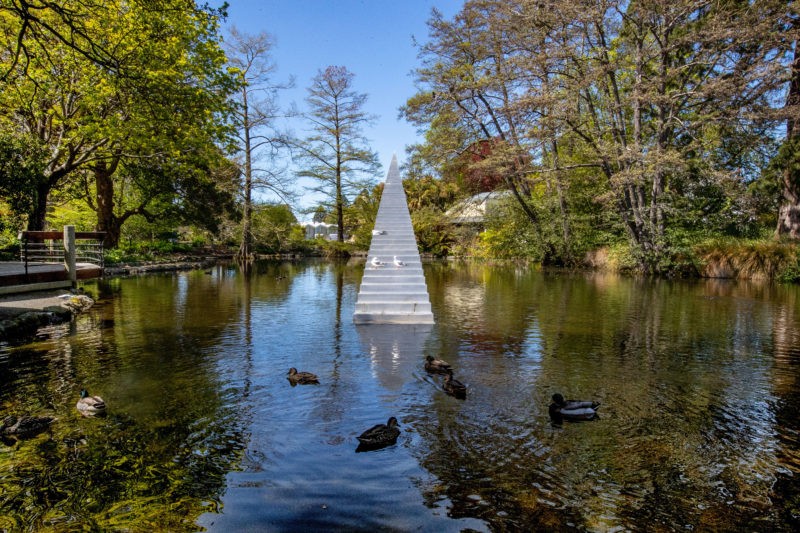 Location: Kiosk Lake in the Christchurch Botanic Gardens
The sculpture is currently on display (Feb 2019)
Kiosk Lake, Christchurch Botanic Gardens
City Centre Rolleston Ave, Christchurch Central, Christchurch 8013, New Zealand
Hours: 7am – 9pm