Erwin Wurm – One Minute Sculpture, Freud's rectification (Philosophy digestion)
Since the late 1990s Austrian artist, Erwin Wurm is working on his on-going One Minute Sculpture series in which he or others pose with everyday objects, often within an art space.
About One Minute Sculptures
The One Minute Sculptures redefine the concept of sculpture into one of dynamic act rather than static object. Wurm's sculptures are wrought from the human body, choreographed into absurd, witty and often perilous, relationships with objects of everyday life – a man lying squeezed under a Barcelona chair, a banana peeping out of a man's trousers, a man balancing two bottles of detergent on his toes, or two men balancing brief cases between their knees and chests. One Minute Sculptures can happen anywhere, anytime: on a street, at home, in a hotel. Riven with a sense of imminent failure, each sculpture exists for barely a minute, before gravity triumphs, everything collapses, and the only thing to remain is a video or, in this case, a photograph.
A One Minute Sculpture could be called a sculptural variant of situation comedy because they unleash a similar effect: usually funny, often embarrassing, occasionally flowing with pathos.
In his book The Artist Who Swallowed the World (Hatje Cantz) Wurm said: I am interested in the everyday life. All the materials that surrounded me could be useful, as well as the objects, topics involved in contemporary society. My work speaks about the whole entity of a human being: the physical, the spiritual, the psychological and the political.
Wurm is also credited for inspiring the video Can't Stop of Red Hot Chili Peppers which got 120.000.000 views on YouTube (see below).
Photos of One Minute Sculptures

Erwin Wurm – One Minute Sculpture – The artist begging for mercy, 2002

Erwin Wurm – One Minute Sculpture

Erwin Wurm – One Minute Sculpture, 1997

Erwin Wurm – The Idiot III (One Minute Sculpture), 2010
(VG BILD-KUNST Bonn, 2016, courtesy: Galerie Thaddaeus Ropac, Salzburg, Paris, Foto: Studio Erwin Wurm)

Erwin Wurm – One Minute Sculpture

Erwin Wurm – One Minute Sculpture – Freud's ass, 2004

Erwin Wurm – One Minute Sculpture, 2017, Mixed Media, Caravan, Furniture Pieces, H 245 x B 205 x L 592 cm, Austrian Pavillon, Venice Biennale
Photo: Eva Würdinger, Copyright: Bildrecht, Vienna 2017

Erwin Wurm – One Minute Sculpture – Stand quiet and look out over the mediterranean sea, 2016-2017, truck, mixed media, h 874 x w 240 x l 274 c, Austrian Pavillon, Venice Biennale

Erwin Wurm – Outdoor Sculpture, Taipei, 2000

Erwin Wurm – One Minute Sculpture, Instructions on how to be politically incorrect, Inspection, 2002, C-print, 126x184cm
Photo- Erwin Wurm / © VG Bild-Kunst, Bonn

Erwin Wurm – One Minute Sculpture

Erwin Wurm – Outdoor Sculpture Appenzell, 1998, C-Print/Aluminium, 120×80cm
Photo- Universalmuseum Joanneum © VBK, Vienna, 2010

Erwin Wurm – Hauptquartier, 2015, Mixed Media, fünf One Minute Sculptures, 302x418x246cm
© VG Bild-Kunst, Bonn 2016 Foto- Marek Kruszewski Bildquelle- Kunstmuseum Wolfsburg

Erwin Wurm – One Minute Sculpture, 1997
Courtesy- Centre Georges Pompidou, Paris; FRAC Limousin, Limoges, © Studio Wurm/VG Bild-Kunst, Bonn 2014

Erwin Wurm – Throw Yourself Away, One Minute Sculpture, 2014

Erwin Wurm – One Minute Sculpture, 1997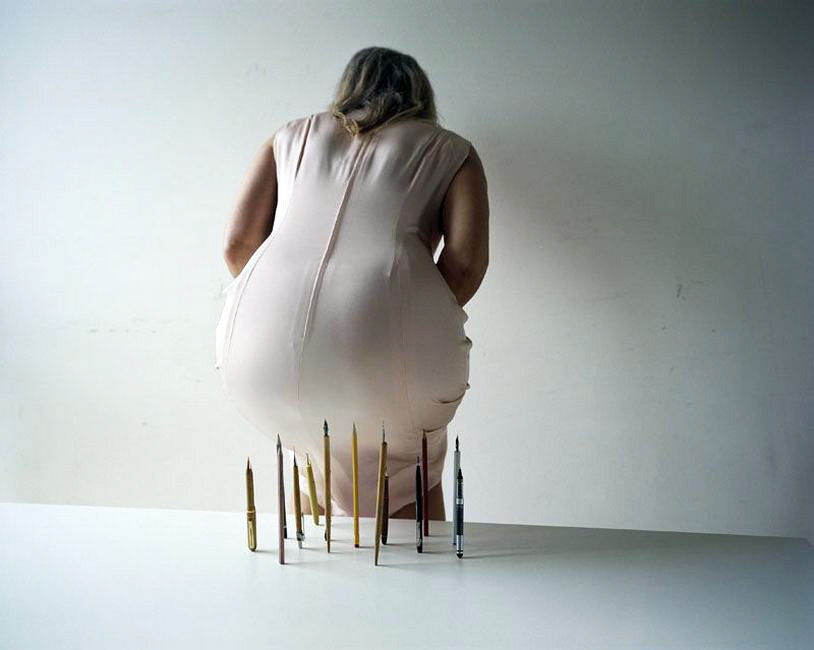 Erwin Wurm – One Minute Sculpture

Erwin Wurm – One Minute Sculpture, MAK Center for Art and Architecture in West Hollywood, Los Angeles, USA
Photo Josh White : MAK Center for Art and Architecture

Erwin Wurm – One Minute Sculpture, 2013, Helmuts Art Club

Erwin Wurm – One Minute Sculpture, Organisation of Love, 2007
Photo: Studio Erwin Wurm / Wolfgang Guenzel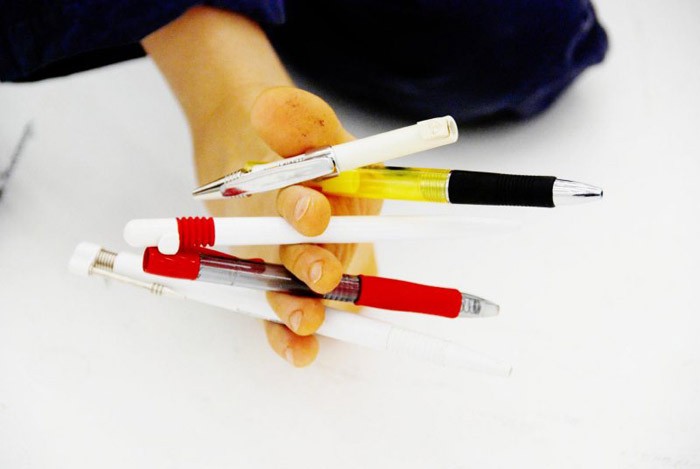 Erwin Wurm – One Minute Sculpture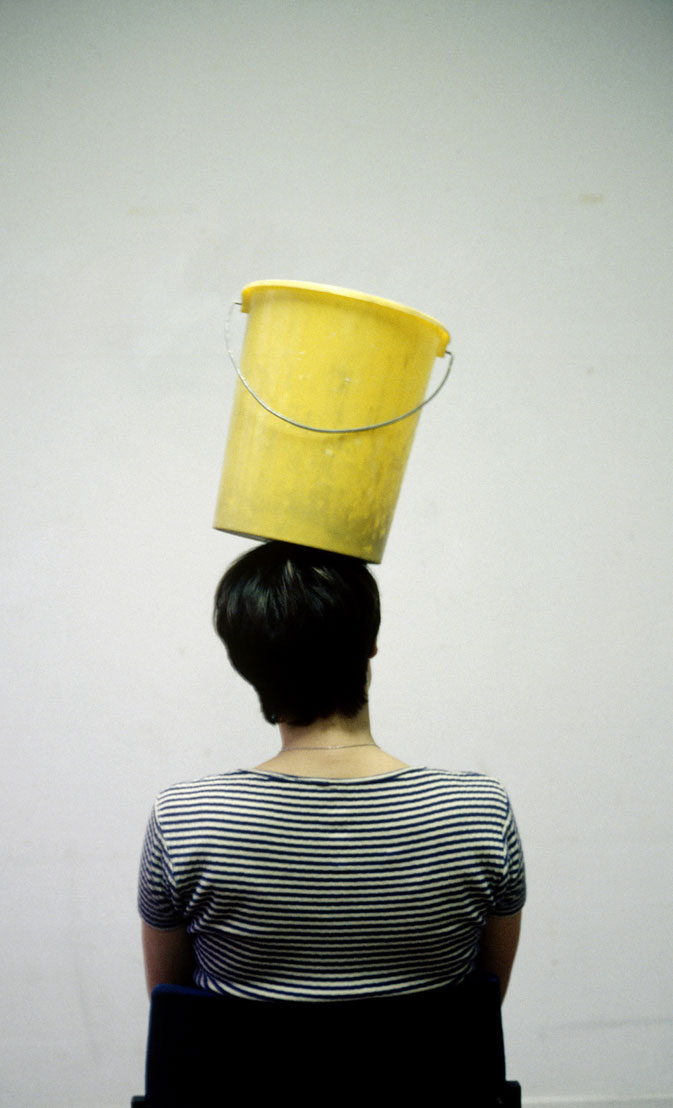 Erwin Wurm – One Minute Sculpture, 1997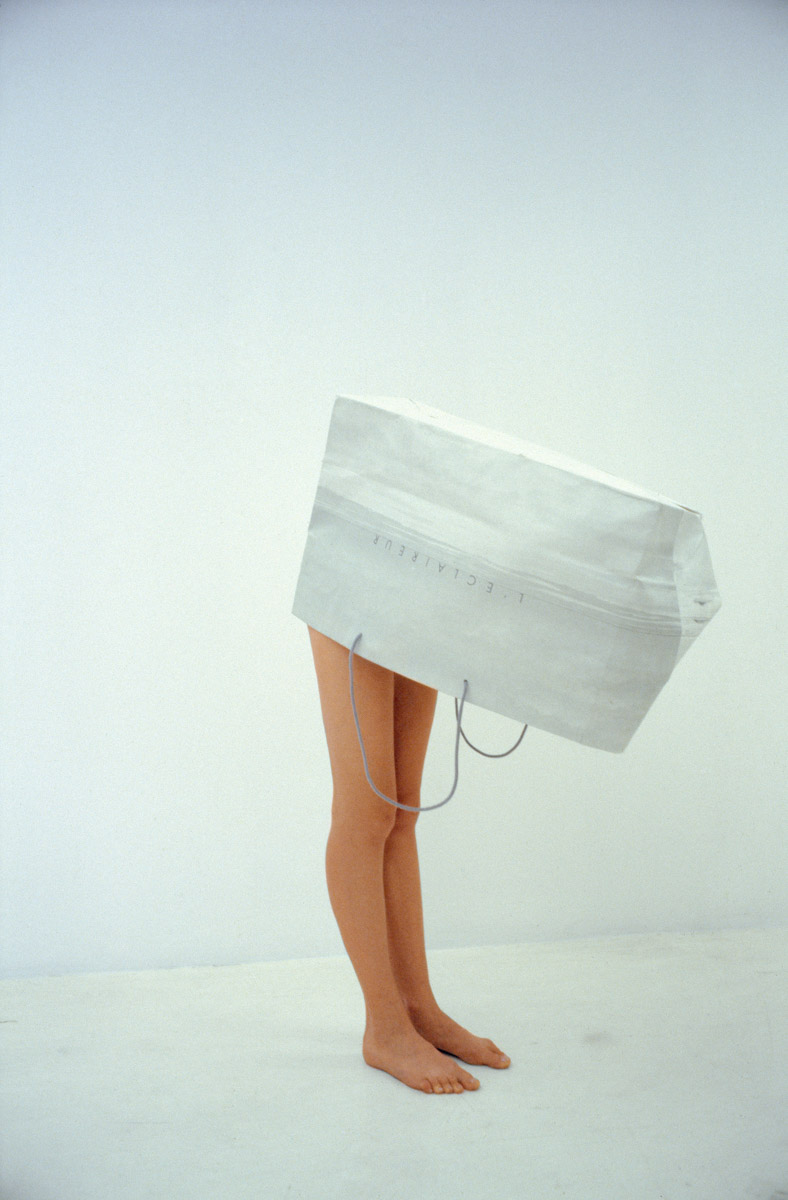 Erwin Wurm – One Minute Sculpture, 1997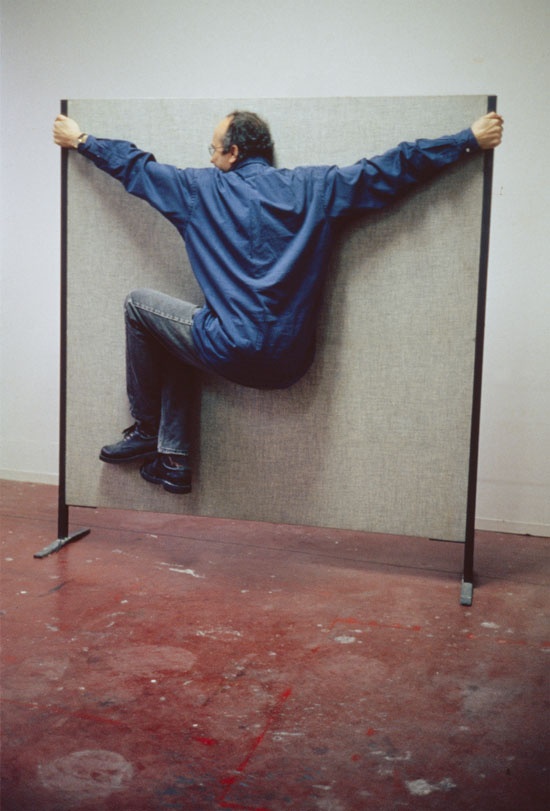 Erwin Wurm – One Minute Sculpture, 1997, c-print, 45x30cm
Courtesy Centre Georges Pompidou, Paris, Studio Wurm, VG Bild-Kunst, Bonn, 2014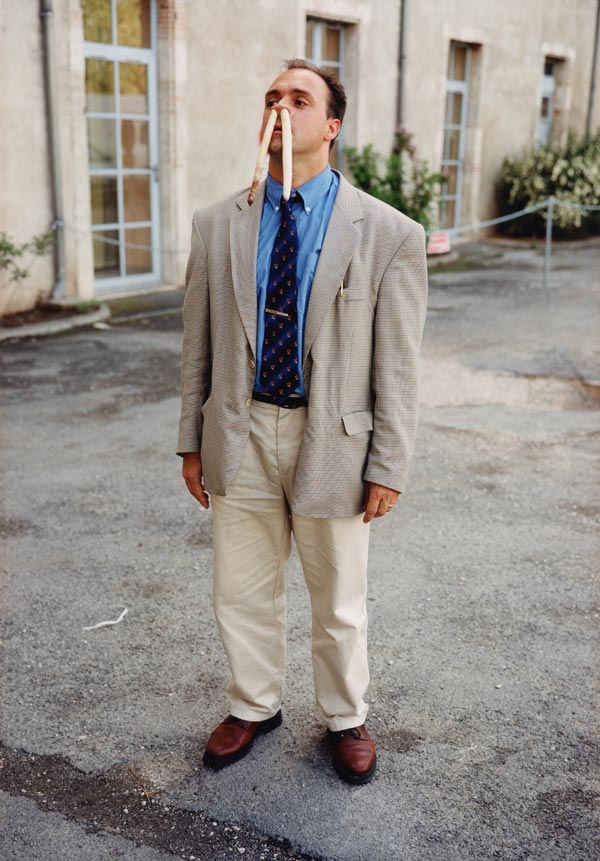 Erwin Wurm – One Minute Sculpture, The bank manager in front of his bank, 1999
Photos of One Minute Sculptures drawings
These drawings are created by Erwin Wurm for every work. A text gives specific instructions guiding the performer how exactly to pose for one minute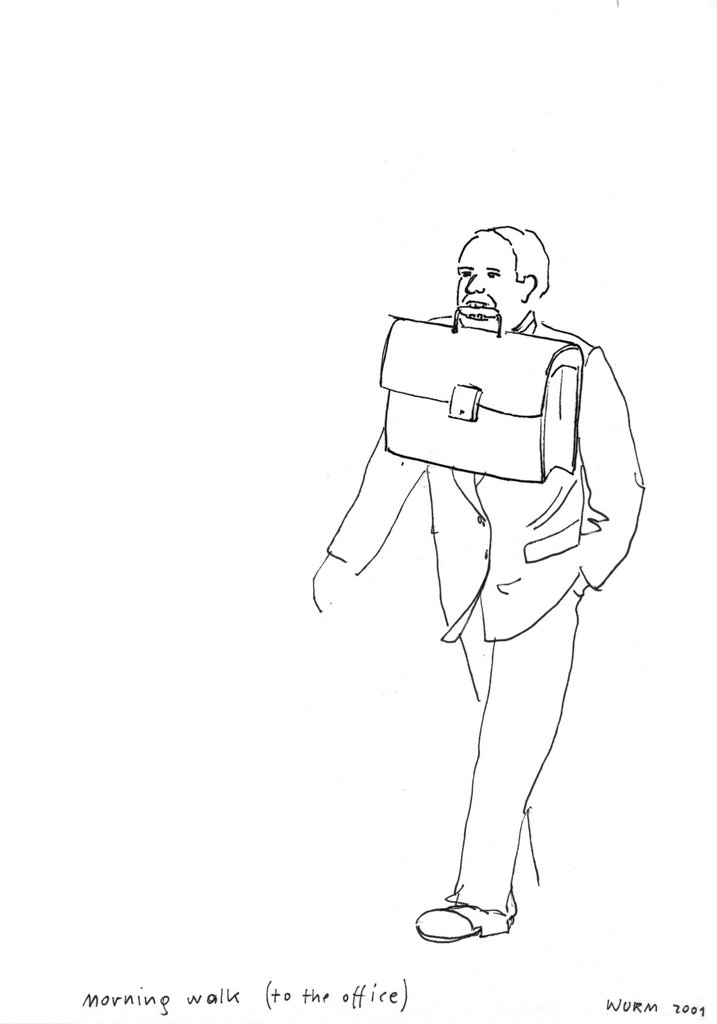 Erwin Wurm – One Minute Sculptures drawing, morning walk, 2001, 29,7x21cm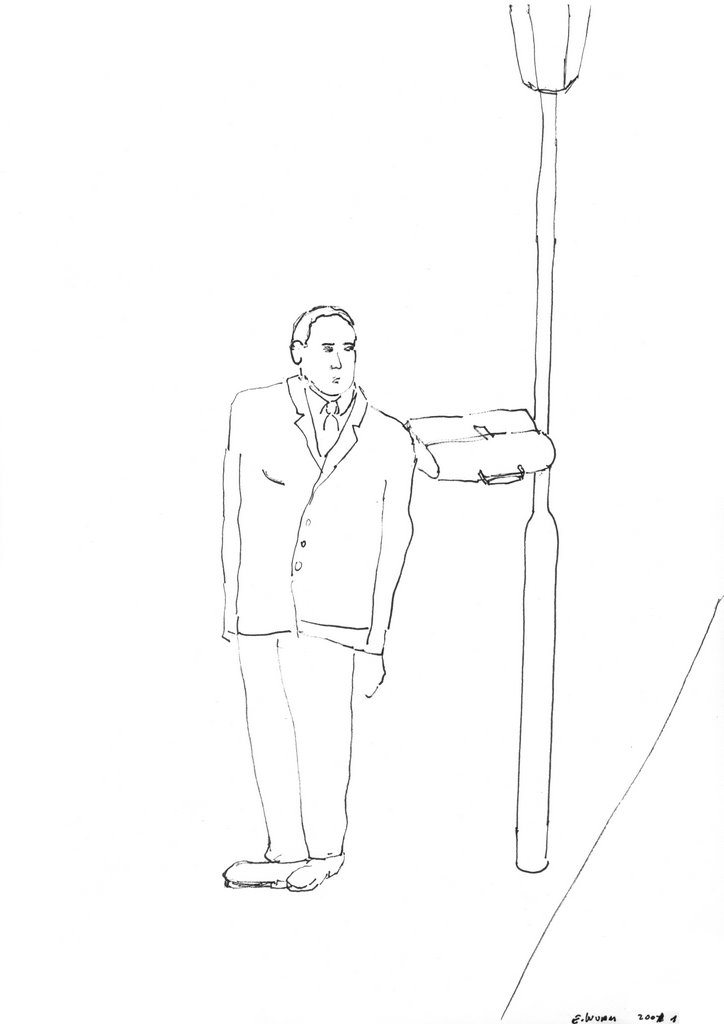 Erwin Wurm – One Minute Sculptures drawing, morning walk, 2001, 29,7x21cm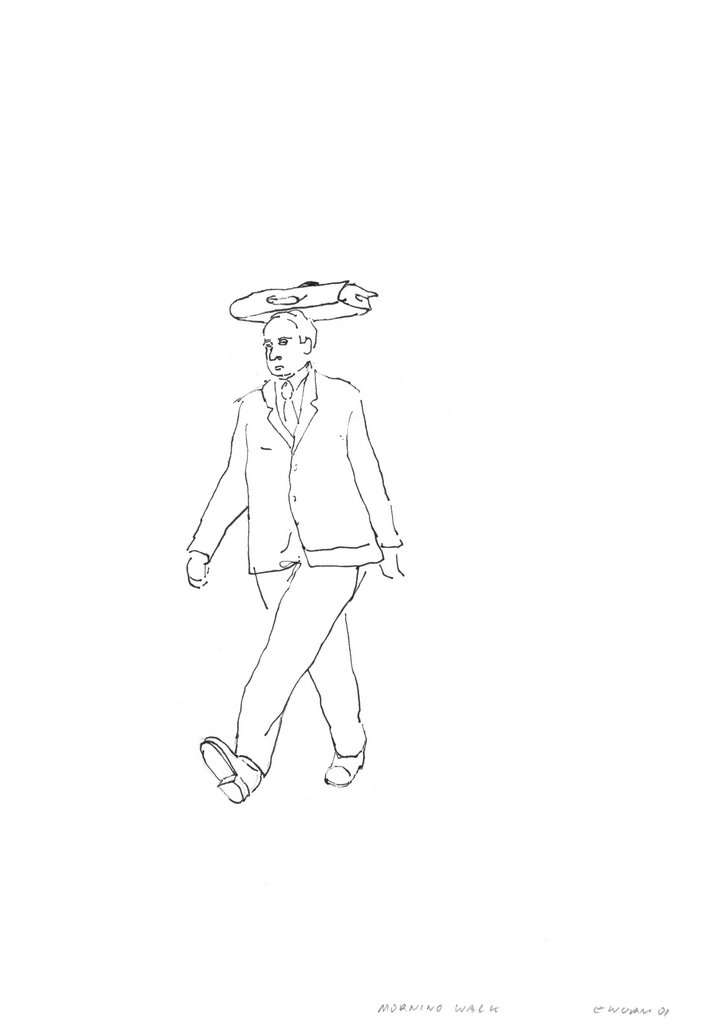 Erwin Wurm – One Minute Sculptures drawing, morning walk, 2001, 29,7x21cm

Erwin Wurm – One Minute Sculptures drawing, stand quiet for one minute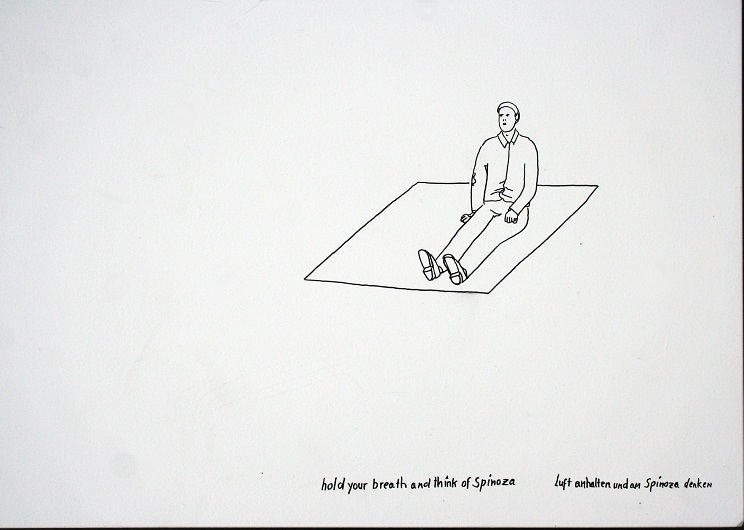 Erwin Wurm – One Minute Sculptures drawing, Luft anhalten und an Spinoza denken, Marle II, 2007-10-16

Erwin Wurm – One Minute Sculptures drawing, Handlungsanweisung (Magazin), 1999 ballpoint pen on paper, 29,7 x 21 cm courtesy- private collection © Studio Wurm / VG Bild-Kunst, Bonn 2014
Video: Red Hot Chili Peppers – Can't Stop (music video)
Other important works