Archive: Bauhaus
Anni Albers: Leading textile artist of the 20th century

Anni Albers – With Verticals, 1946, cotton and linen, 154.9 x 118.1 cm
Introduction
Anni Albers was a well known German textile artist and prominent printmaker. She is perhaps one of the most well-known print artists of the 20th century. Albers dared to go where no textile designer had gone before, which in part helped to launch her designs into popularity. Born in Berlin, Albers became a student of the Bauhaus in Weimar which is where she met and married Josef Albers. Albers sometimes with help from her husband managed to blur traditional boundaries that existed between craft and art. Albers blended her talent as a painter, designer, artist, and teacher to create a highly successful career that lasted over 60 years.
Complete house installed on roof of museum in Shanghai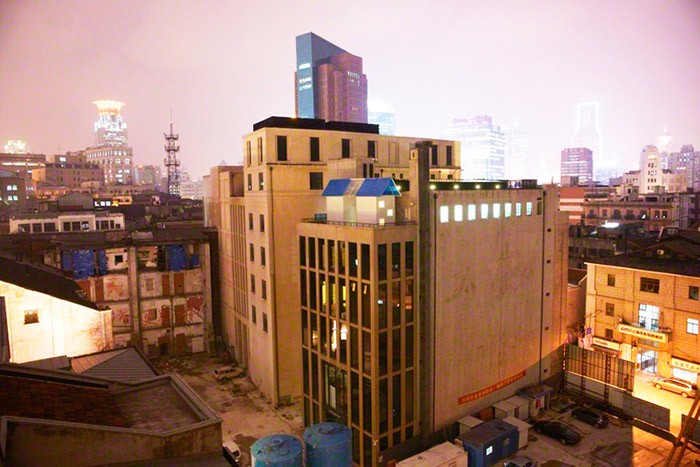 Michael Lin – Model Home, 2012, Rockbund Art Museum, Shanghai, China
ABOUT MODEL HOME
Model Home – A Proposition by Michael Lin was an exhibition of new conceptual work, made by Michael Lin. For the exhibition, he installed a temporary structure on top of the Rockbund Art Museum in Shanghai, China. The exhibition has been created in collaboration with building workers, furniture makers and musicians, film-makers and urban studies researchers based in Shanghai and is an experiment in composite creative work, combining a variety of mediums including painting, sculpture, installation, music, film and performance.