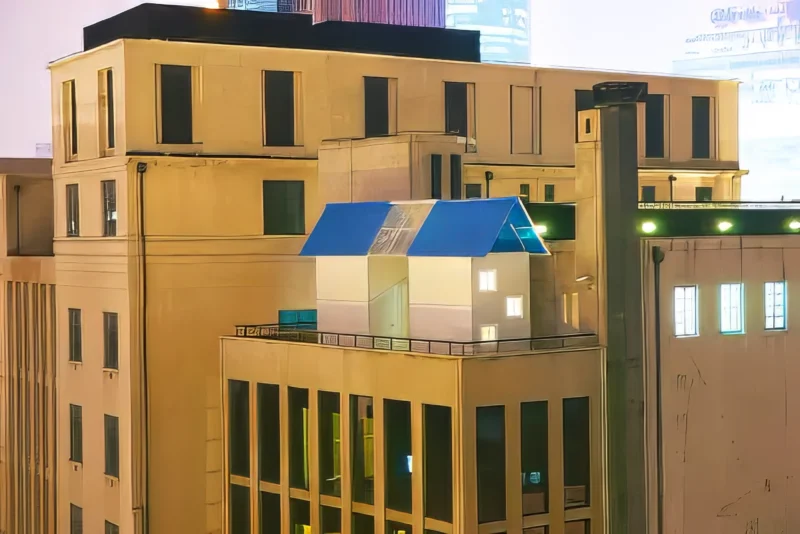 Introduction
Model Home – A Proposition by Michael Lin was an exhibition of new conceptual work, made by Michael Lin. For the exhibition, he installed a temporary structure on top of the Rockbund Art Museum in Shanghai, China.
The exhibition has been created in collaboration with building workers, furniture makers and musicians, film-makers and urban studies researchers based in Shanghai. It is an experiment in composite creative work, combining various mediums, including painting, sculpture, installation, music, film and performance.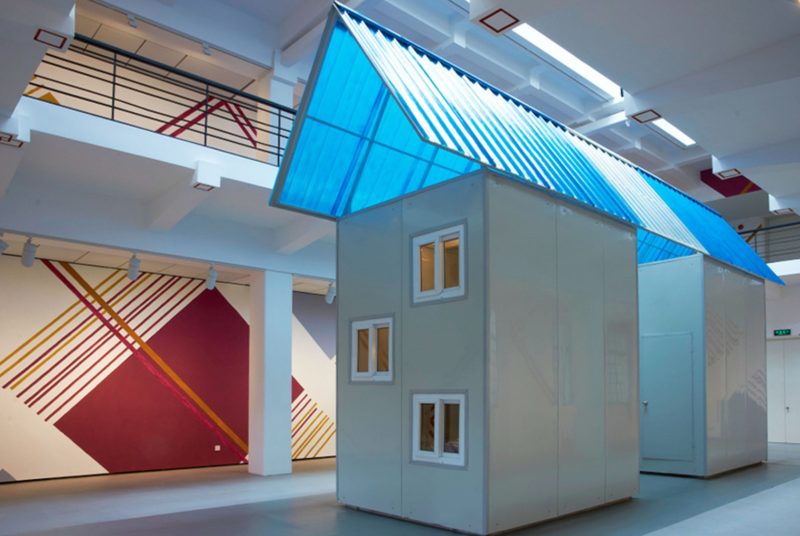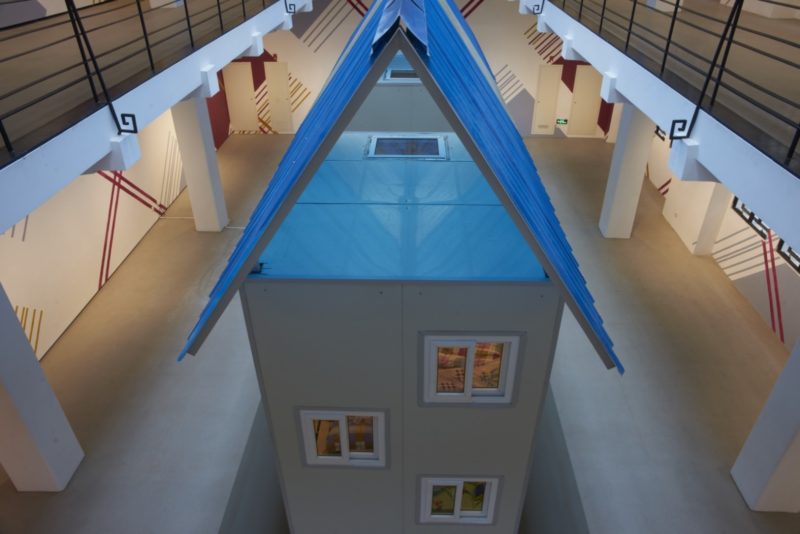 Inspiration: Bauhaus & more
Inspiration has been drawn from the history of the Rockbund Art Museum itself and events that occurred at the same time as the building the gallery is housed in was constructed in the early years of the twentieth century. Lin was also inspired by the Bauhaus manifesto with its emphasis on the social functions of art.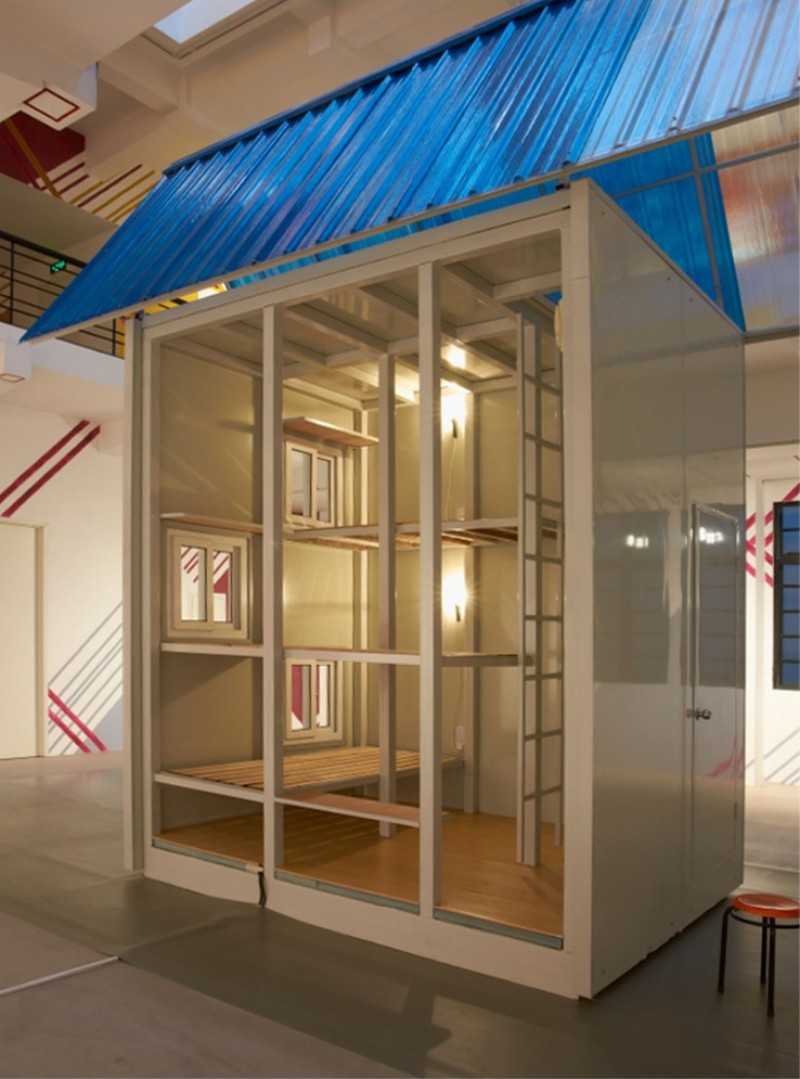 The artist hopes to respond to the Bauhaus call for architecture to be a vehicle for multi-media art and their advocacy of the combination of architecture, painting and sculpture as a single unit that is suited to the cultural context of contemporary Shanghai and the Rockbund Art Museum.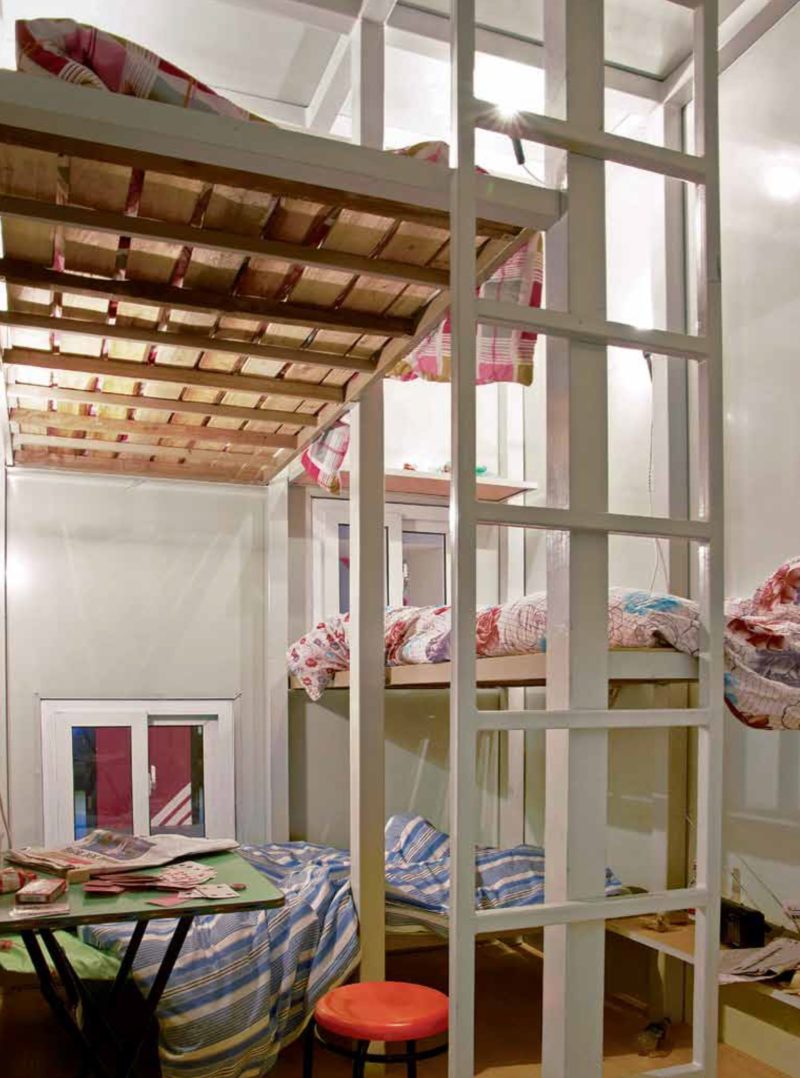 Through a range of art experiments rooted in cross-disciplinary collaboration, Lin also intends to inspire a debate about the modes of production and social practice of art, the relationship between site-specificity and the cultural landscape of its given locale and creation-as-dialogue and the public sphere.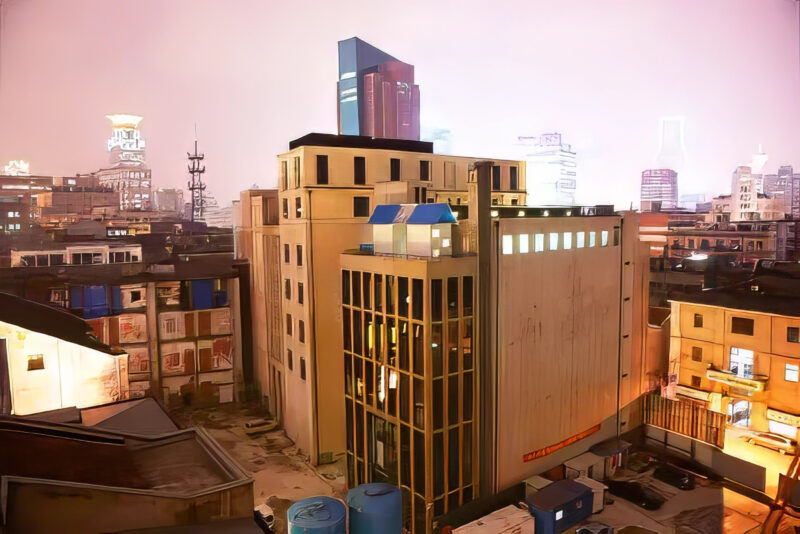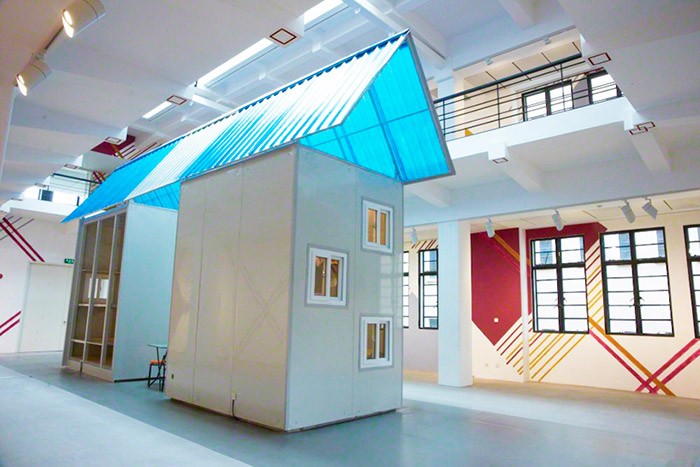 Video: Interview with Michael Lin
Michael Lin's work
Michael Lin is an artist living and working in Taipei, Shanghai, and Brussels. Lin turns away from painting as an object of contemplation toward painting as a bounded, physical space, one we can settle into and inhabit. Lin orchestrates monumental painting installations that re-conceptualize and reconfigure public spaces.
Transforming the institutional architecture of the public museum, his unconventional paintings invite visitors to reconsider their usual perception of those spaces and become an integral part of the work, giving meaning to its potential as an area for interaction, encounter, and re-creation.
Using patterns and designs appropriated from traditional Taiwanese textiles, his works have been exhibited in major institutions and international Biennials around the world, The Museum of Contemporary Art, Tokyo, 2007, UCCA, Beijing, 2008, The Lyon Biennial 2009, The Vancouver Art Gallery, 2010, the Singapore Biennial and the Towada Art Center.