Archive: MCA Chicago
Suicide car bomb from Iraq turned into art piece – Jeremy Deller

Jeremy Deller – It is what it is- Conversations About Iraq, 2009, at Joy in People at the Hayward Gallery, Southbank Centre
Photo: Linda Nylind
Why did Jeremy Deller bring a suicide car bomb to museums?
In the Imperial War Museum in London, surrounded by some of the most powerful military hardware of the last 100 years rests a rusting, crumpled car. This is a clear example of what war does. The car is a piece by Jeremy Deller and was a car that was contorted in a street bombing that killed 38 people and wounded many more at Baghdad's Al-Mutanabbi book market. Al-Mutanabbi book market was at the heart of Baghdad's cultural and intellectual life.
The car serves as a sobering reminder of the consequences of war on civilians, the toll it takes on lives, the destruction and devastation that comes with every act of war. The artist, Deller, won the Turner prize in 2004, is best known for recreating the Battle of Orgreave from the miners' strike.
The visual destruction and devastation on the vehicle are only small and representative compared to the destruction and devastation in people's lives, especially those who are in war-torn countries. Lives are lost and destroyed, worlds and realities become twisted and mangled, and families become broken. Deller's piece is a gateway into the hurt, harm, and brokenness that comes with war. The fact that this piece is held at a war museum is also extremely significant.
This piece serves as a discussion piece, arguing different sides and aspects of war- this piece is simply what we need more of. Thought-provoking, raw, emotional, and profound- it takes the audience's thoughts in different directions as they inspect the twisted metal that was once a fully formed vehicle, maybe like their own. It takes the audience to a place of realism and realization and takes something that is often out of sight and out of mind and places it directly in the guest's line of sight.
How do 37,000 inflated balloons look like when put in a museum? – Martin Creed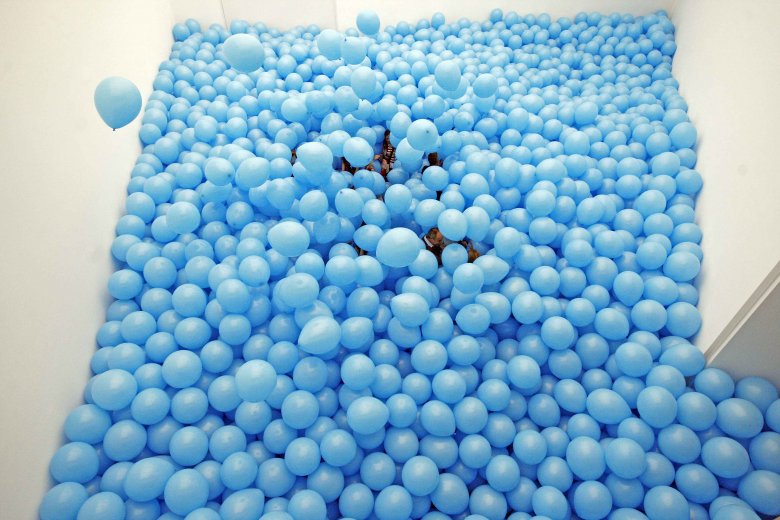 Martin Creed – Work No. 247. Half the air in a given space, 2000, Museo de Arte Contemporanea de Vigo, 2011
Introduction
Martin Creed's Work Half the Air in a Given Space, is a brilliantly fun way to experience interactive art. As an audience member, you find yourself pushing your way through a space, whether it be a room or a hallway or a lobby, filled (only halfway) with up to 37,000 balloons. You as an audience member are completely surrounded by marshmallows, and although the image is joyfully preposterous, however, as you get into the space you find you feel a mixture of emotions including exhilaration, disorientation, but don't be surprised if you feel a little bit claustrophobic.
What is globophobia?
Half the Air in a Given Space can be described as an interactive installation (which is easily an understatement if anything). This is every child's dream or every globophobic's worst nightmare (globophobia is the fear of balloons), basically, a space that's filled with of hundreds or thousands of balloons of the same color. Half a room's entire volume is filled with balloons, and visitors become a part of the art by walking through the balloon filled room.
For those who are not globophobic or claustrophobic, this piece is supposed to evoke the feeling of deep celebration and remanence of childhood memories. If you have no problem with balloons or small spaces, you can be pretty much guaranteed that you will leave the installation with a smile on your face from the touch of nostalgia you have emerged from.
different versions of Half the Air in a Given Space
In 2012, Creed installed four versions of this work in neighborhoods throughout the city, each site featured a different colored balloon. Thus not only are audience members who brave the balloons submerged in a room half filled with air, but they are submerged in the color, in a supernatural world in which their senses cannot fully be relied on, a world in which beauty and playfulness is combined.
Photos of Half the Air in a Given Space

Martin Creed – Work No. 200. Half the air in a given space, 1998
Courtesy the artist and Hauser © Martin Creed

Martin Creed – Work No. 200. Half the air in a given space, at Tate St.Ives, 2011
Photo by Rosa Park

Martin Creed – Work No. 200. Half the air in a given space, at Tate St.Ives, 2011
Photo by Rosa Park

Martin Creed – Work No. 200. Half the air in a given space, at Tate St.Ives, 2011

Martin Creed – Work No. 204. Half the air in a given space, 1999, dimensions variable, City Gallery, Historic Water Tower, Chicago, 2012
Photo: Nathan Keay, © MCA Chicago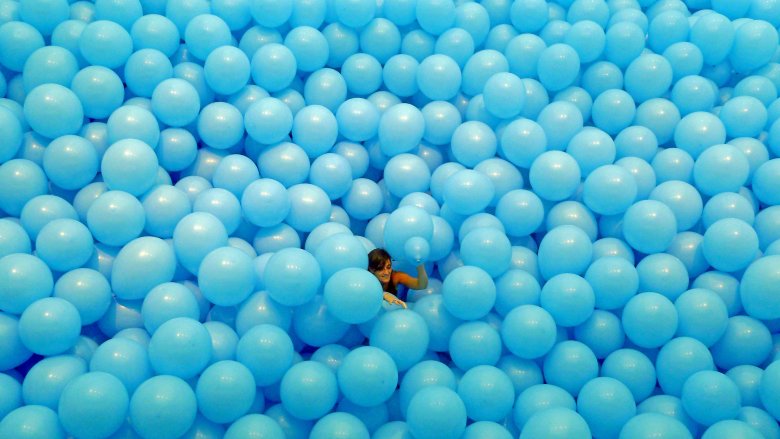 Martin Creed – Work No. 247. Half the air in a given space, 2000, Museo de Arte Contemporanea de Vigo, 2011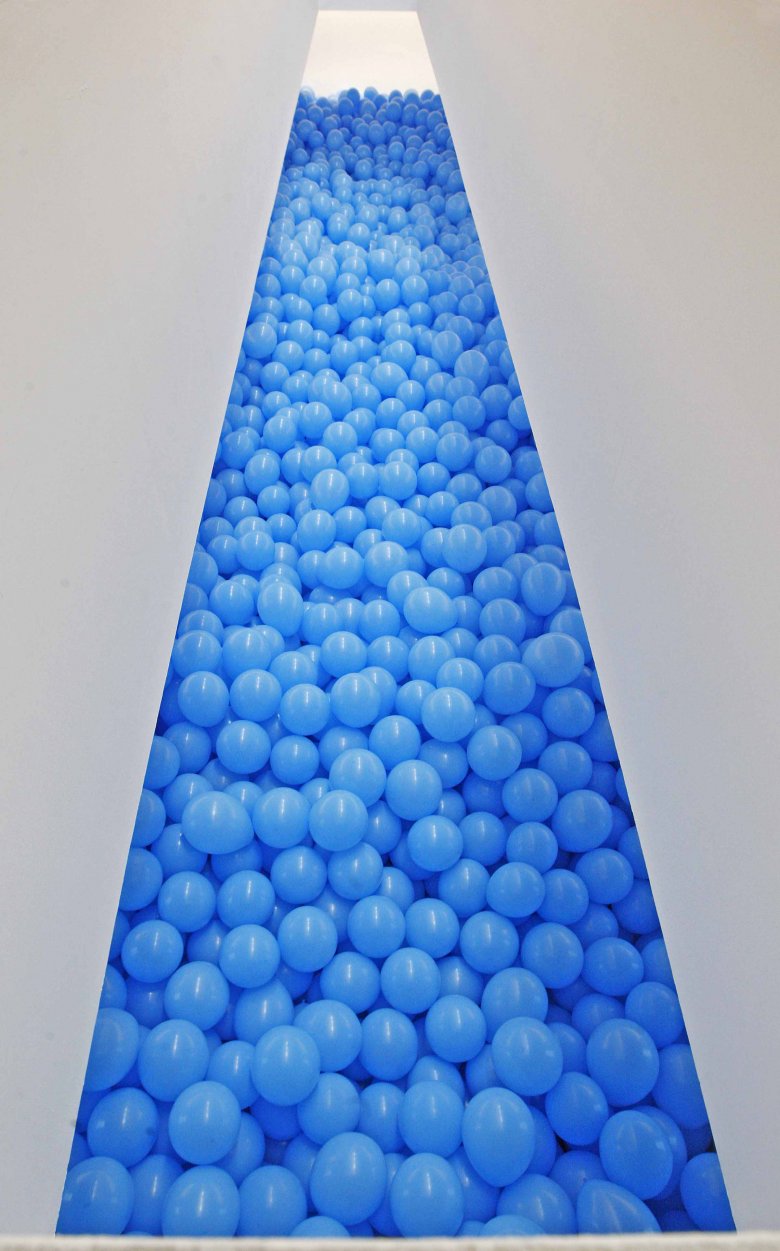 Martin Creed – Work No. 247. Half the air in a given space, 2000, Museo de Arte Contemporanea de Vigo, 2011

Martin Creed – Work No. 247. Half the air in a given space, 2000, Museo de Arte Contemporanea de Vigo, 2011
Photo: Moby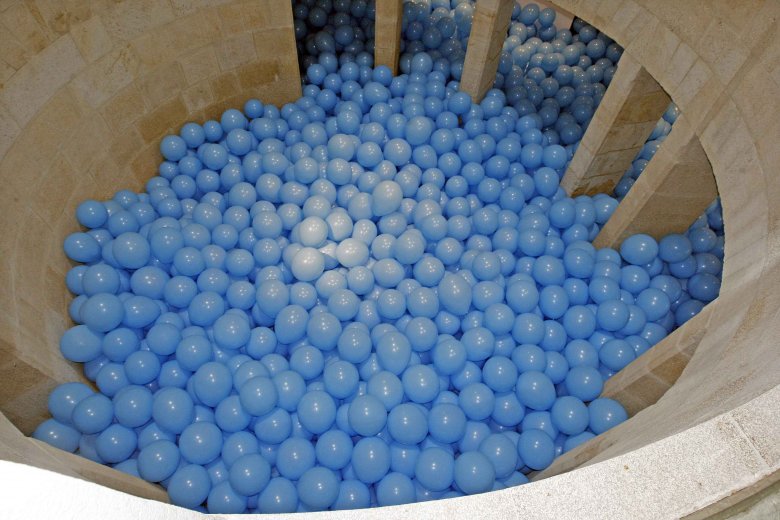 Martin Creed – Work No. 247. Half the air in a given space, 2000, Museo de Arte Contemporanea de Vigo, 2011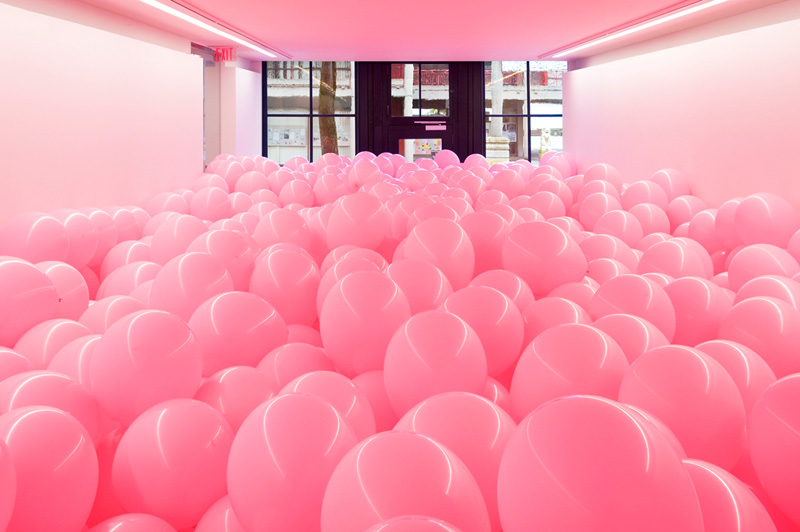 Martin Creed – Work No. 329. Half the air in a given space, 2004, Rennie Collection

Martin Creed – Work No. 329. Half the air in a given space

Martin Creed – Work No. 360. Half the air in a given space, Henry Art Gallery, University of Washington, Seattle, 2015
Photo by Evan Chakroff

Martin Creed – Work No. 360. Half the air in a given space, Henry Art Gallery, University of Washington, Seattle, 2015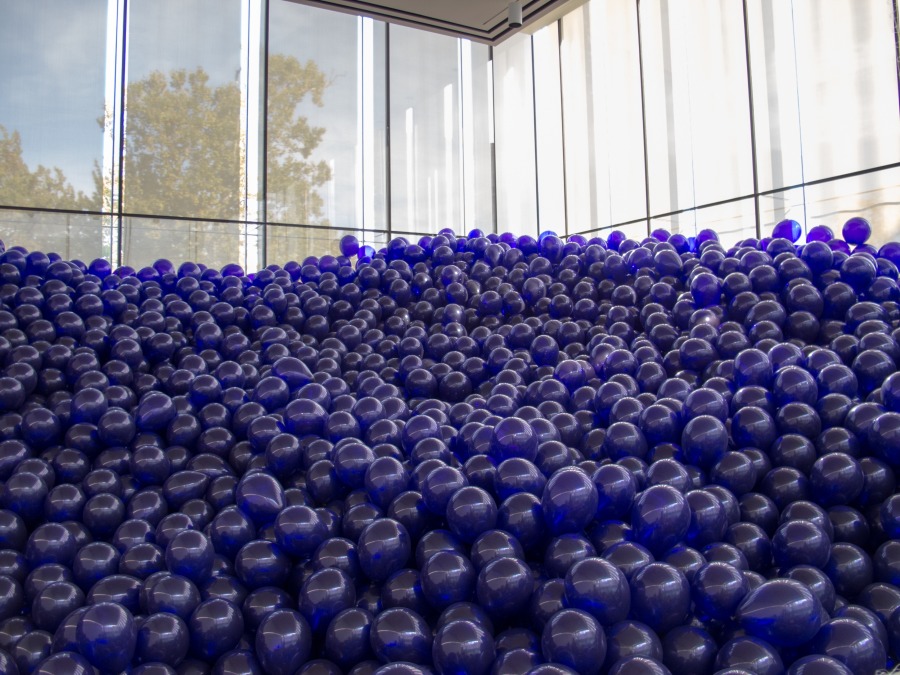 Martin Creed – Work No. 965. Half the air in a given space, 2008, multiple pieces, The Cleveland Museum Of Art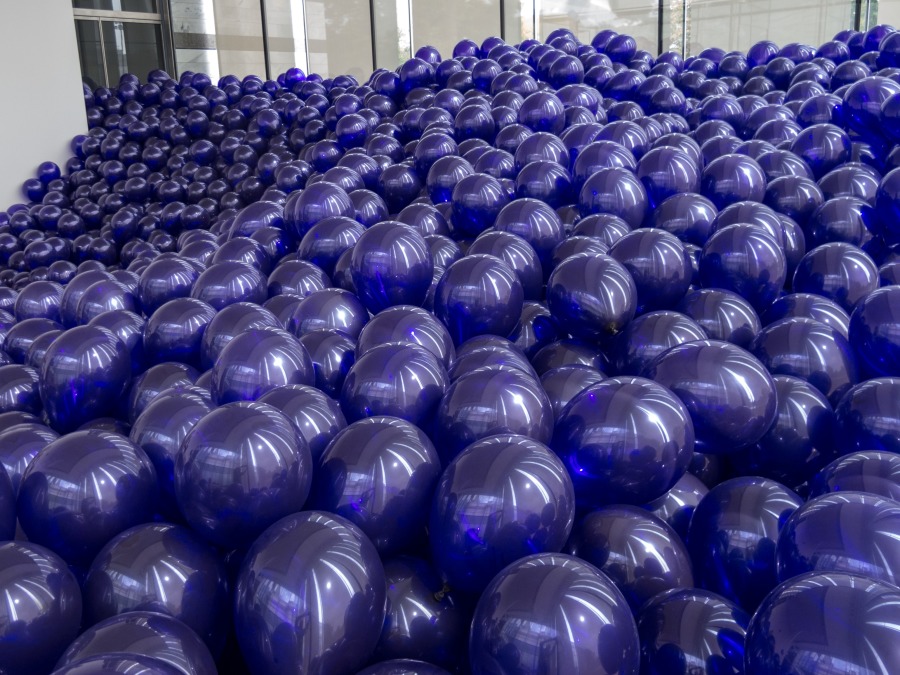 Martin Creed – Work No. 965. Half the air in a given space, 2008, multiple pieces, The Cleveland Museum Of Art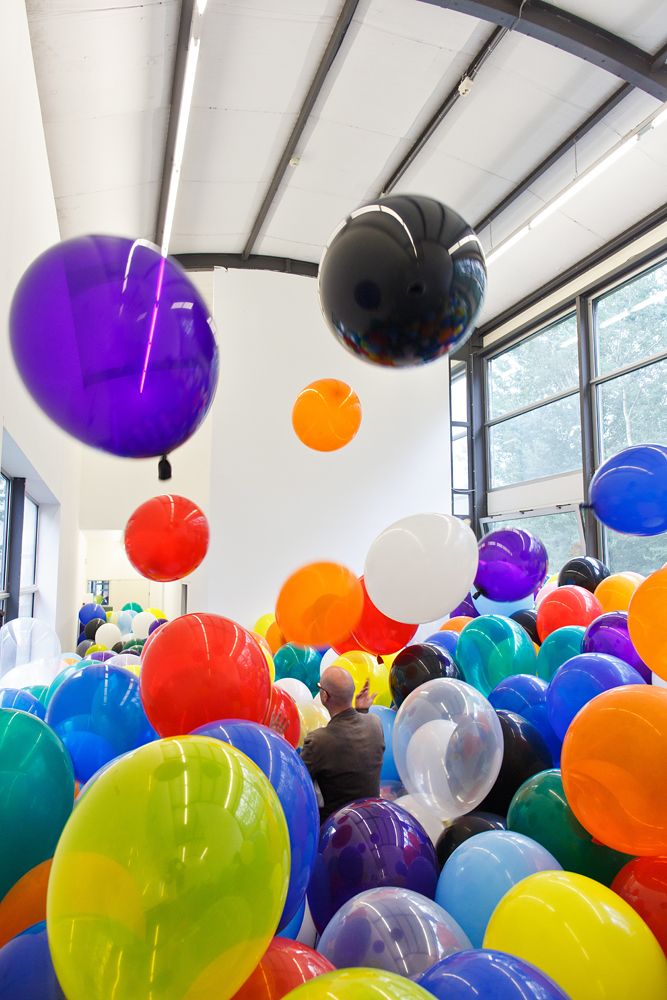 Martin Creed – Work No. 1562. Half the air in a given space, THEMUSEUM, Kitchener, Canada, 2015

Martin Creed – Work No. 1562. Half the air in a given space, THEMUSEUM, Kitchener, Canada, 2015

Martin Creed – Work No. 1562. Half the air in a given space, THEMUSEUM, Kitchener, Canada, 2015

Martin Creed – Work No. 2497. Half the air in a given space, Park Avenue Armory, NYC, 2015

Martin Creed – Work No. 2497. Half the air in a given space, dimensions variable. Phoenix Art Museum
Courtesy the artist and Hauser & Wirth
Related works