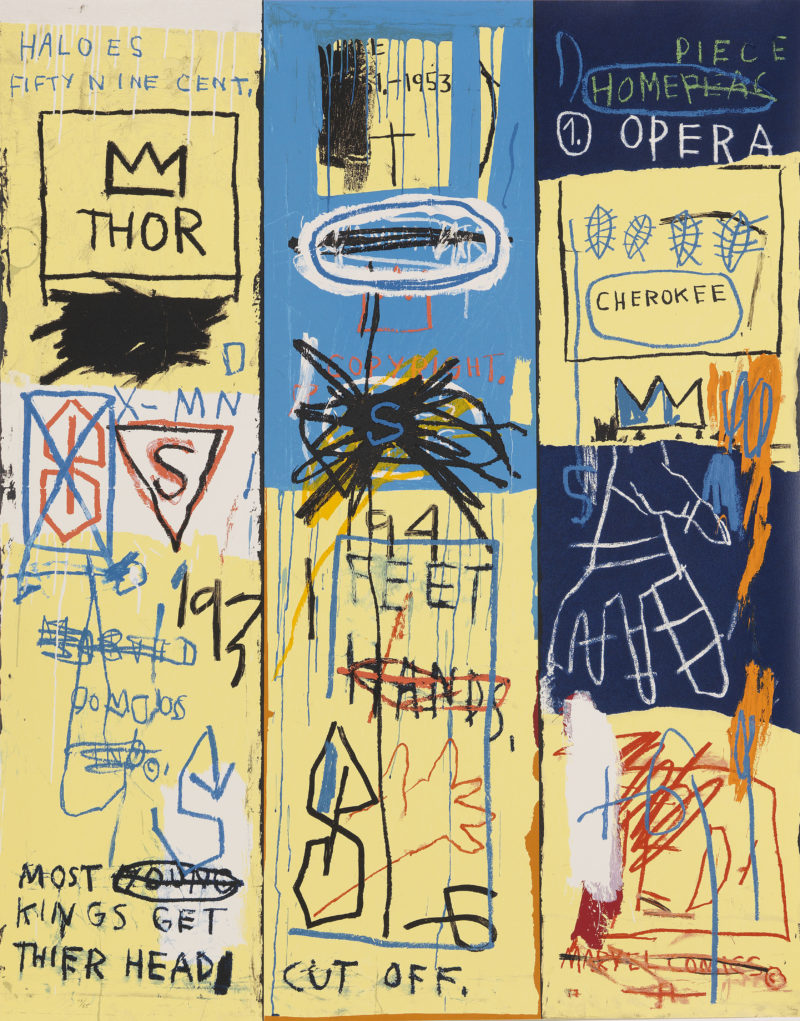 Who was Jean-Michel Basquiat?
Jean-Michel Basquiat was one artist who managed to mix politics, poetry, graffiti, and artistry in his masterpieces. They are as memorable as any work by an artist whose work was extra admirable. In Charles the First, Basquiat managed to create a beautiful piece that's more than intriguing too. That work stands out for many reasons.
Video: The chaotic brilliance of artist Jean-Michel Basquiat
What is Charles the First?
Charles the First is the sort of work that you should look at severally if you're into Primitivism and Neo-Expressionism. Other than that, the work embodies multiple words and symbols. For these reasons, you have to evaluate it carefully. As you do that, you will understand the reasons behind the inclusion of many words and symbols. More importantly, the piece of art also delves into Basquiat's cultural heritage. Consequently, Charles the First is a haunting representation in:
• racial segregation
• racial alienation
Similarly, the artwork embodies some of the most brilliantly memorable, collectible, and desirable pieces Basquiat has ever created. Therefore, it features some of the qualities that have made his works highly sought after over the years. Most interestingly, you will notice the continued use of heads and skulls. Over the years, Basquiat made heads and skills signature symbols of his creations.
Basquiat's Neo-Expressionism
Neo-expressionism is a style that has been around since the 1970s. It's a combination of late modernism and early postmodernism. Artists such as Basquiat, who practice it often, base their work on either painting or sculpturing. Other than that, their artworks are vividly colorful. The range of emotions involved is also quite rough and violent. That explains why Charles the First is so memorable. It seems harsh and brutal.
Additionally, Basquiat's Charles the First follows the abstract approach used by other neo-expressionists too. For the most part, these expressionists excel at portraying various recognizable objects, skillfully and abstractly. In evaluating Charles the First, one has to consider its attachment to the world of contemporary art movements. Without it, the revitalization of paintings using intense colors would probably never have happened!
Essentially, the style is on:
• vivid colors
• vibrant contrasts
• rapid and violent brushwork
• distorted subject matter
• spontaneous techniques
Conclusion
Without a doubt, Charles the First captures Basquiat's message brilliantly. It portrays issues the neo-expressionist considers worth talking about in today's world. Charles the First was yet another piece the artist used to talk about the problems and accomplishments that members of his community faced. He could have used words to do that. Instead, he relied on his transcendent art to voice his concerns.
More by Jean-Michel Basquiat