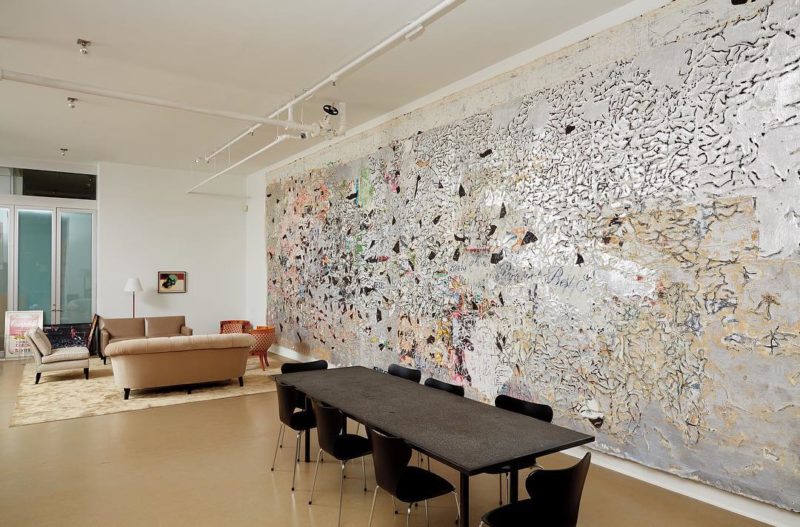 Introduction
Collage is the art of using discarded or waste paper to create artworks, often using recycling waste paper. One just cannot believe what impressive pieces can be made using these. Two of these masterpieces are Helter Skelter I and Helter Skelter II that have challenged the way waste paper can be used.
Mark Bradford, the artist who created both works, is known for his mixed-media paintings, which include paper, paint, foil, drawings, and string or caulk.
Helter Skelter I
Helter Skelter is a mini topography showing valleys mountains as Bradford uses different media to add essence to the work. The collage encompasses both micro and macro elements combined into something that is microscopic one minute and shows an active terrain the next.
Record price
Artworks can create an emotional connection. People who feel connected to a certain piece and are wealthy enough to afford them buy those pieces to keep them forever. One of these is Helter Skelter I. In 2007, this work sold out for $10.4 million to Billionaire and philanthropist Eli Broad. The piece is now a the Broad Museum in Los Angeles, where the public has a chance to enjoy the work as well.
The sale of Helter Skelter I marked the highest price ever received for a piece of art by an African American at an auction for this art, it created a new record. It also put it in one of the most expensive pieces of art in the world.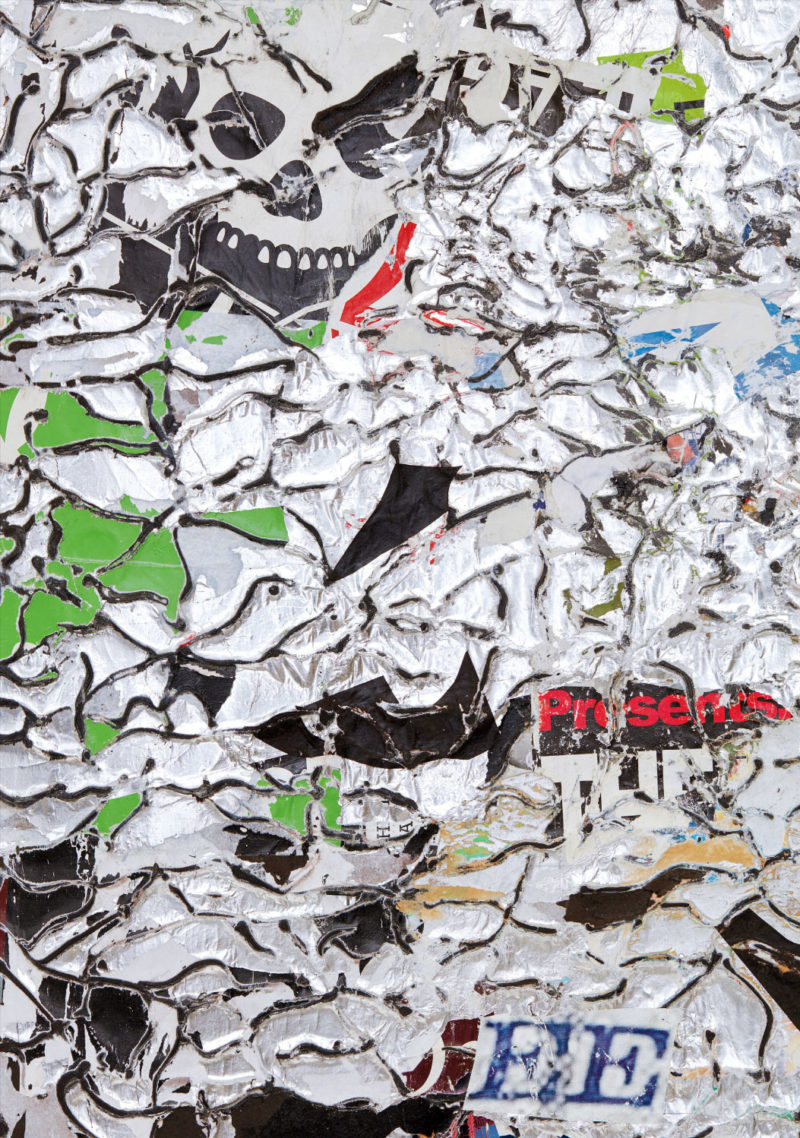 Helter Skelter II
Helter Skelter II is another notable work in the category of observing complex psychological traits by Mark Bradford. Both Helter Skelter I and Helter Skelter II discuss the complex history of Los Angeles.
Helter Skelter II can be considered a portrait of the city and is more decentralized and diffused than its companion Helter Skelter I. It emerges as silver cracks on the face of the earth. Accompanying images and text give it a more wholesome appeal.
It is not just layered formally but conceptually and narratively. Due to the size and media, and intricate details, it is near impossible to absorb everything within a single glance. This piece requires observation, time, and movement. One must look closely, move back and forth, and carefully observe the smallest details to grasp the concept of it.

How the works were created
Helter Skelter II, along with its partner work Helter Skelter I, was made by Mark Bradford using flyers and pieces of paper. Collage is typically used in small artworks that require low-level material compared to other art pieces that show grandeur and glamour.
Bradford uses collage because he wants to challenge the preconceptions of society. The medium also shows the discriminated, neglected, and disenfranchised of the city, often sourcing the cheapest materials.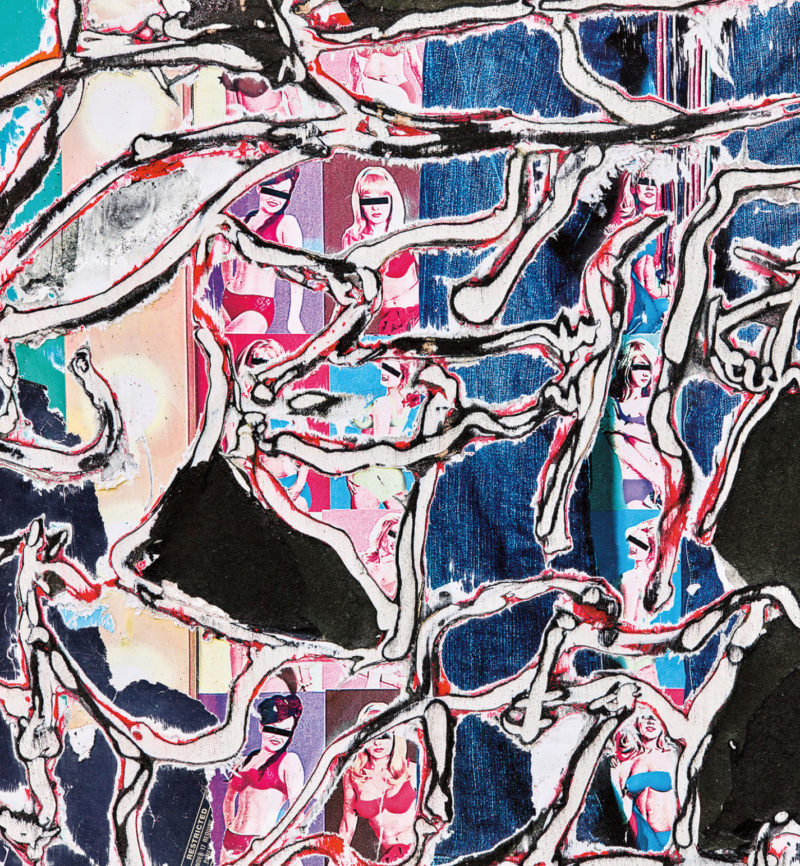 Reception
As Helter Skelter came into light, people found it profound and timely. They could relate to the work as it discussed race, society, celebrities, and crime. It provided an opportunity to notice how urban America is shaped using all these factors.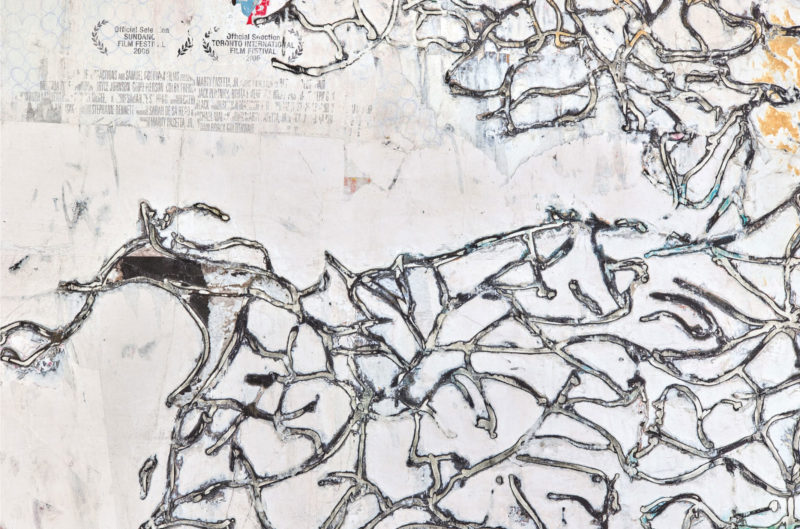 Analysis
To understand Mark Bradford's work, we need to understand his attachment to his city. His work is full of Los Angeles. In Helter Skelter, we see posters for Hollywood movies, club nights, fashion brands, record releases, and numerous other advertisements. But not all the things in it were taken from the street. There are also some prints from a reproduction of a drawing by Frank Gehry.
Helter Skelter both give us a portrait of one of the very complex and contradictory cities in the world. It carries within itself many different histories and points of view. The city is full of latent voices, and noise is hidden under these incredible pieces. The thought-provoking works also discuss the racial tension between Americans, presenting a politically and socially conscious abstraction.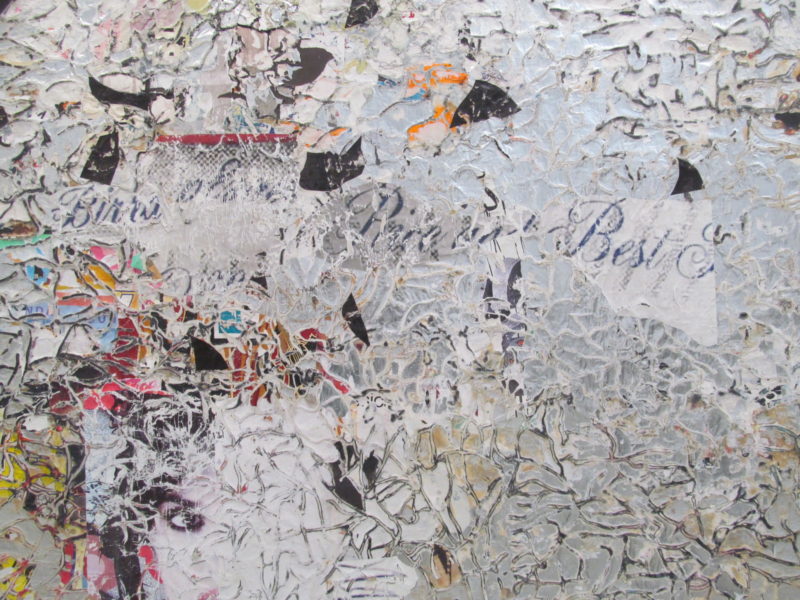 What do they mean?
Helter Skelter generally refers to chaos or confusion. However, this piece discusses Helter Skelter as an apocalyptic race war started by cult leader Charles Manson in the late 1960s in Los Angeles. The objective of this race war was to kill white people and to blame the black militants. One of the victims of this war was Hollywood actress Sharon Tate that threw the public in shock and fascination. When Manson died, the aftershocks of the events reverberated in public. Helter Skelter suggests the infamous murder spree of 1969 by Charles Manson.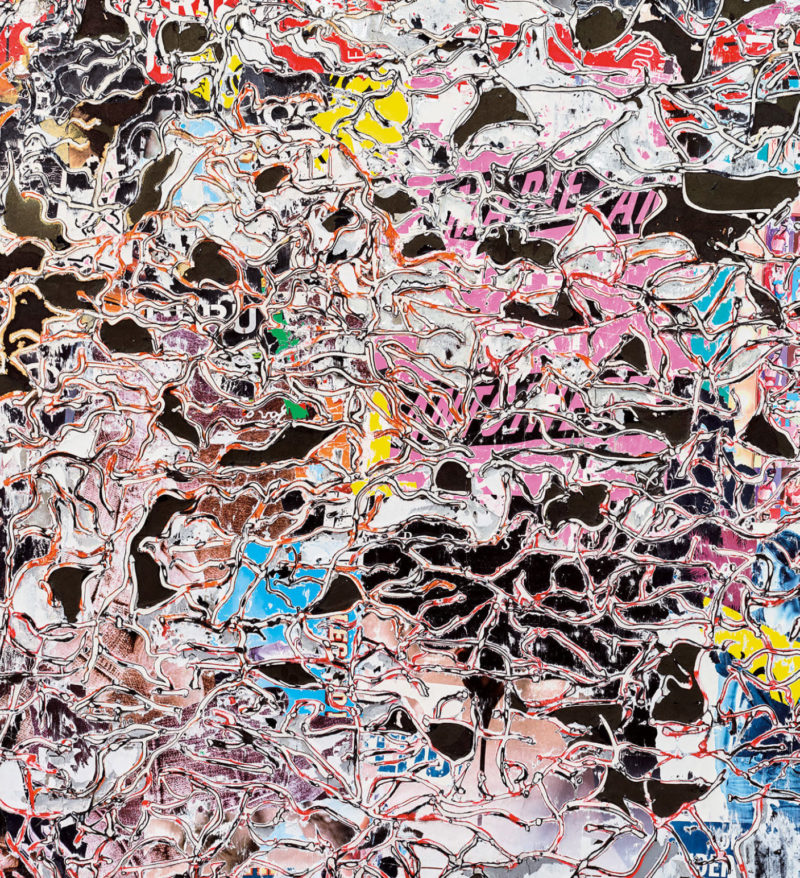 Conclusion
Mark Bradford's work represents Los Angeles as a visually aggressive and chaotic urban fabric. The idea of everything chaotic stems from the fact that everything in Los Angeles asks for attention. He represents this using a precise and rigorous collage that is chaotic and fine at the same time. Both Helter Skelter works are delicate and subtle, which can really surprise you but will also make you get lost in the depth of details.
Bradford's work allows us to observe Los Angeles not just from a single point of view but multiple ones that correlate in the most unusual of ways. In terms of Los Angeles, these masterpieces are never still but remain in motion. With every look at this, you will find something new and unusual that will inspire you.
Both Helter Skelter works are undoubtedly a sight to behold. As one looks at it, it is challenging to spot everything at a single glance. But as you look at it over and over, you will find something new every time. Helter Skelter I and Helter Skelter II are rightfully considered works that are central to Bradford's work.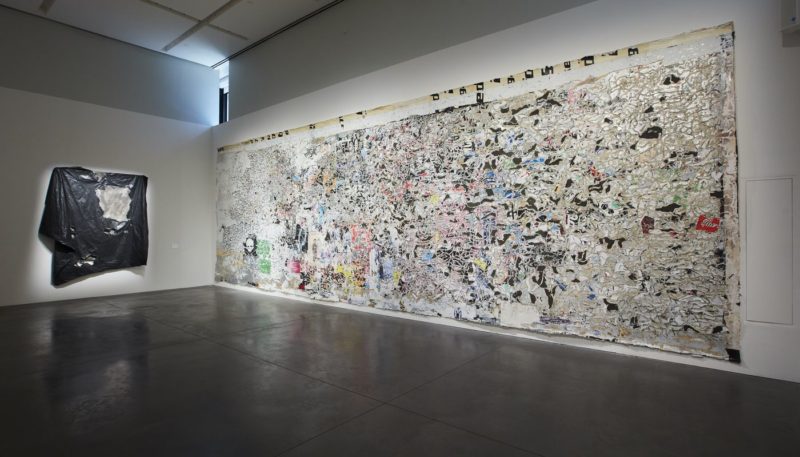 More by Mark Bradford