Archive: invisible
Liu Bolin has been professionally disappearing for over a decade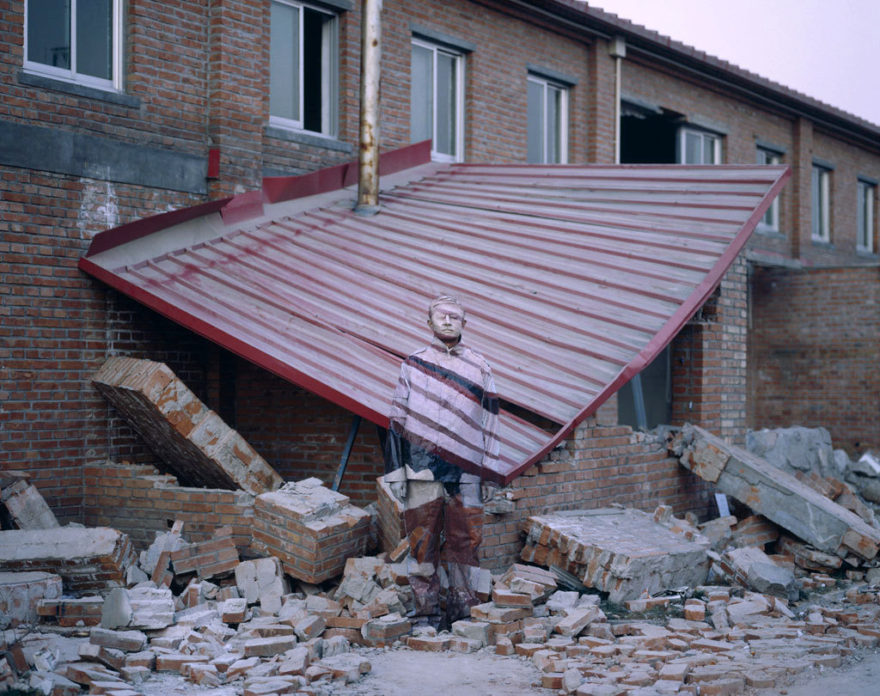 Liu Bolin – Hiding in the City No. 2 – Suo Jia Village, 2005
Art as a tool
Many artists find new and unique ways to focus on social issues that affect their lives and the lives of others around them. While some art meant to stand up for those who do not have the ability to speak out against injustices happening to them, art can also be inspired by events that directly impact the artists themselves. Art can be used as a way to draw attention to problems that are prevalent or hidden in society, it can be used to create space, and it can also be a tool to instigate change.
Ana Teresa Fernandez makes US-Mexico Border Wall disappear

Ana Teresa Fernández – Erasing the Border – Borrando la Frontera, 2012, Playas de Tijuana, Mexico
Ana Teresa Fernández, an artist born in Tampico, Mexico who studied in San Francisco, California and Lausanne, Switzerland, is known for her ability to make a powerful statement. Her statement is especially strong when it comes to the politics of space and place.
Her piece, "Erasing the Border" is one of her most commanding works in which alongside a number of other artist, residents, students and activists, she led an attack against the Mexico-US border wall, with the goal of "erasing" sections of the border. Sections of the fence were painted by Fernández to match the vast sky so that when viewed from afar there is the illusion of gaps in the fence. This appearance of a broken link, a useless border, is an effective statement on the arbitrary concept of borders separating place from place.
Posted in
Blog
Tagged

2012, 2015, 2016, Ana Teresa Fernandez, Art in USA, border, invisible, Mexicali, Mexico, Nogales, performance art, Tijuana
1 Comment