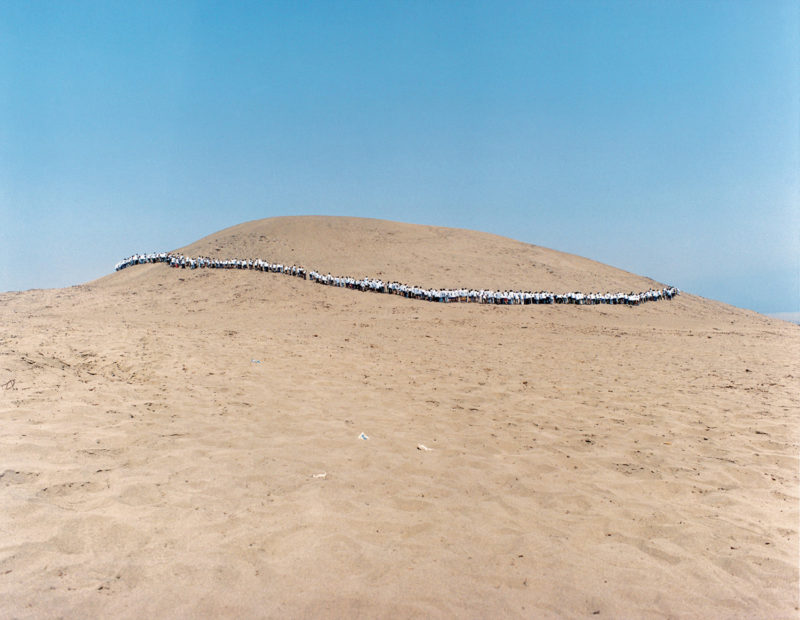 Introduction
When Faith Moves Mountains or Cuando la fe mueve montañas was created by artist Francis Alÿs to explain the paradox of life; sometimes people make things that lead to nothing, while sometimes making nothing leads to remarkable things.
500 participants took part
In this piece, Alÿs managed to persuade 500 participants made up primarily of locals situated on Lima's outskirts to help move a hill located on the outer edge of town one shovel at a time. The 500 volunteers armed with shovels and dressed in similar-looking shirts formed a line at the bottom of a large 1600 foot (487m) dune. The volunteers moved sand from the dune and positioned it about 4 inches (10cm) from its original spot, creating a brand new mountain. The project was completed as part of the Third Ibero-American Biennial of Lima.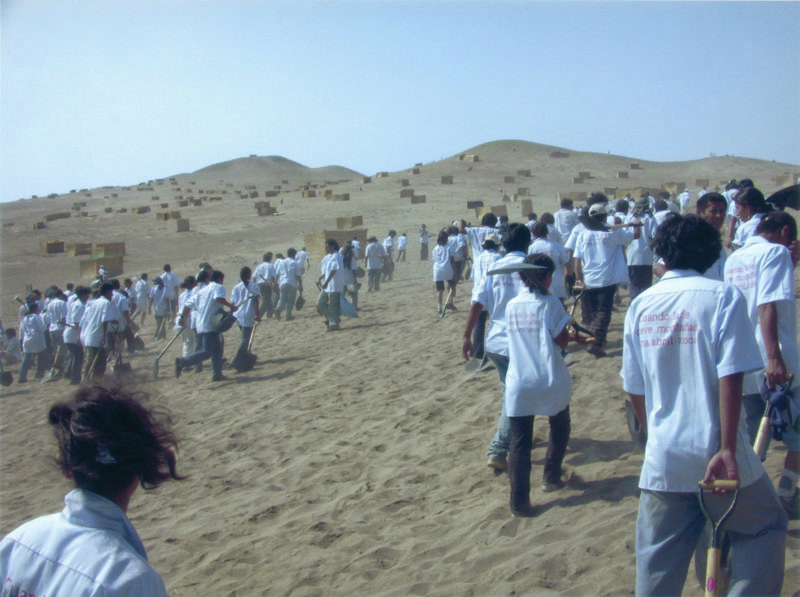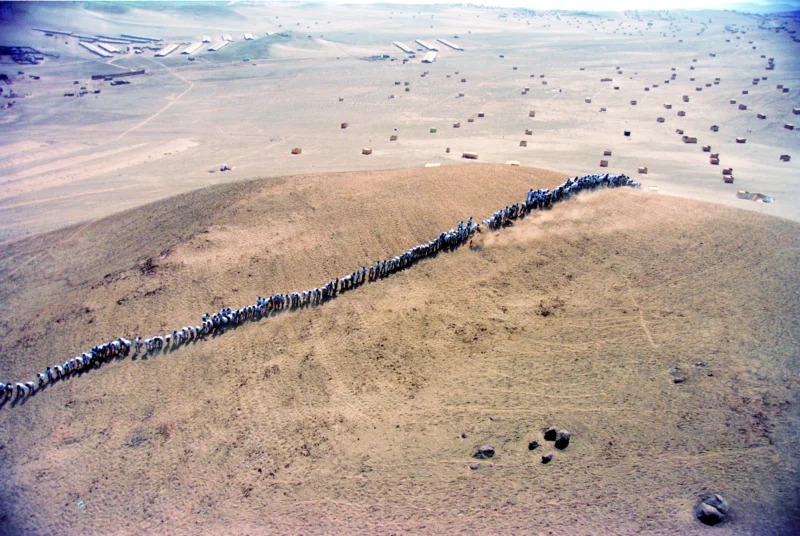 Francis Alÿs –
When Faith Moves Mountains
(still), 2002, in collaboration with Cuauhtémoc Medina and Rafael Ortega, 16mm film transferred to DVD, Lima, Peru[/caption]
One of the other objectives of this piece was to incite the multiple subjects included in the project to become storytellers to create one communal event that would help strengthen the Lima community and prove to them that faith can indeed move mountains. When the project was completed, the participants seemed grateful to be involved, which implies that the artist's purpose was realized. The local Lima volunteers were proud to participate in the project and realized the project's story worthiness.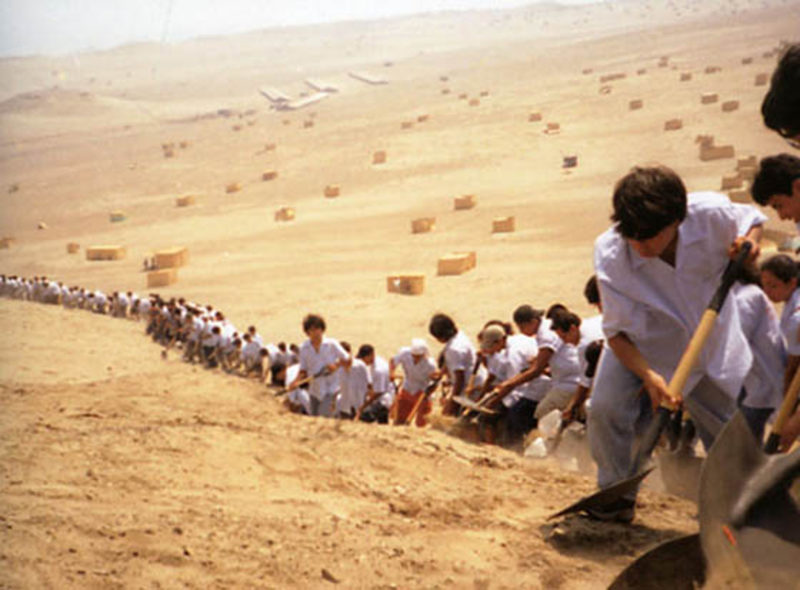 Video: Making of
Francis Alÿs - When Faith Moves Mountains (making of)
The purpose of the project
The project documented in photographs and videos was awe-inspiring; however, it only served the purpose of a social parable. The action of moving the dune was transitory and no one could recognize that the sand had been moved from its original position the next day. The aftermath and the success of the project lay in its capacity to effectively induce conversations that allowed audiences to generate an image out of the project. The project supplied audiences with true insight and the ease of its delivery was the artist's greatest strength.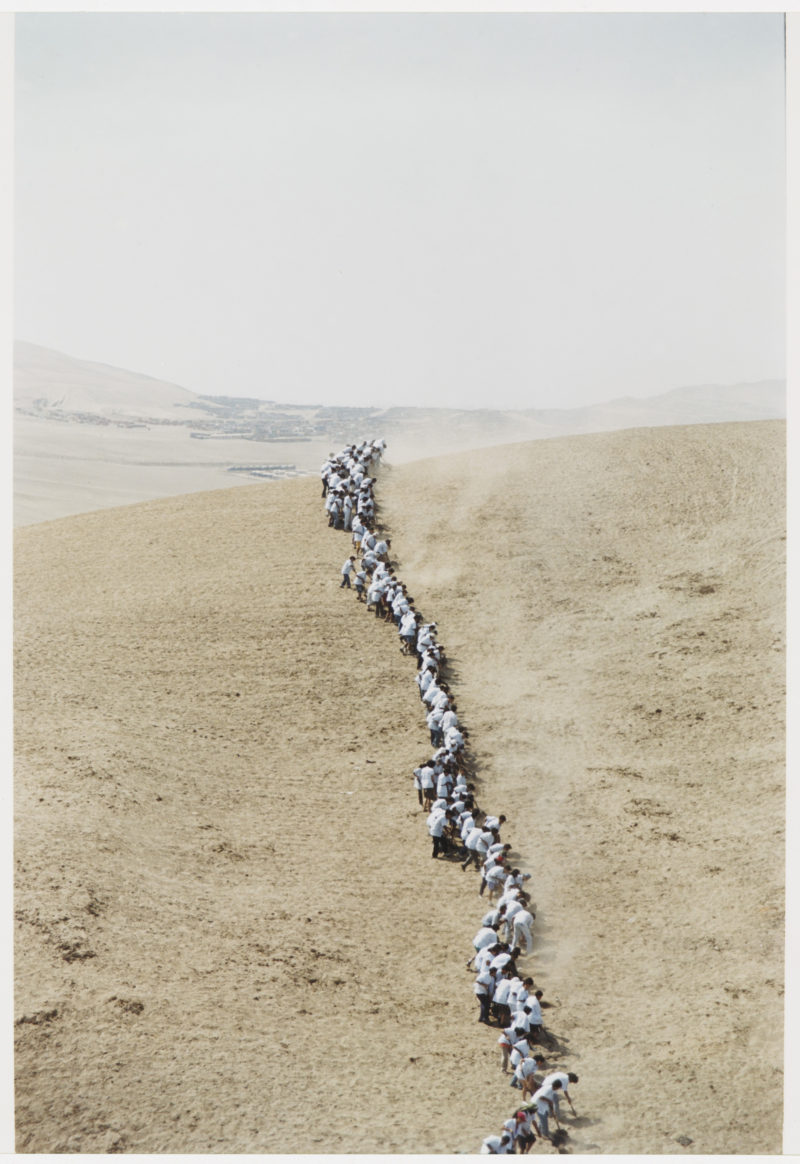 More by Francis Alÿs