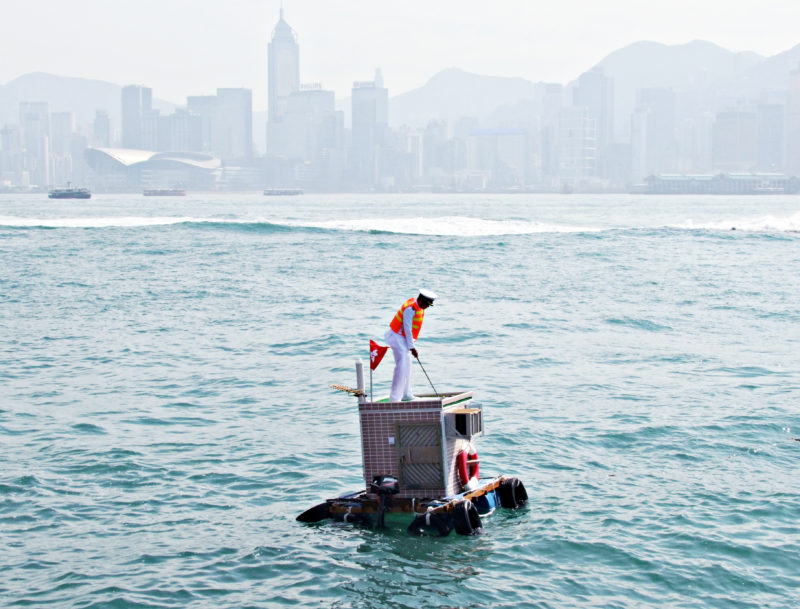 Introduction
Kacey Wong has a knack for creating art that investigates the space between people and their surrounding environment. Paddling Home, which was performed on the Hong Kong Victoria Harbor, was a star feature in the Hong Kong contemporary art scene.
The project features deep architectural elements, which clearly appear in the design. The project also features various functional and commercial aspects. The result of the Paddling Home house was the creation of artwork unbounded by business values or functionality, which allowed it to represent Kacey Wong's philosophies.
Paddling Home
Paddling Home was created to resemble real-life Hong Kong architecture; the floating installation resembled a Hong Kong apartment and was created to address a serious social issue in Hong Kong; the living conditions in the country.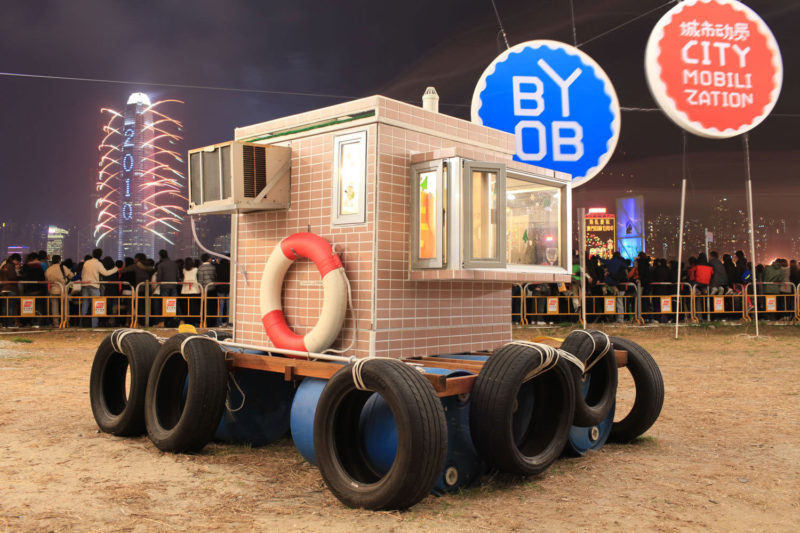 Paddling Home was built with ready-made materials and provoked the local society by suggesting alternative ways in which people could live in the city. Wong created the piece to inform the local community that they had the freedom to look for alternative means of accommodations.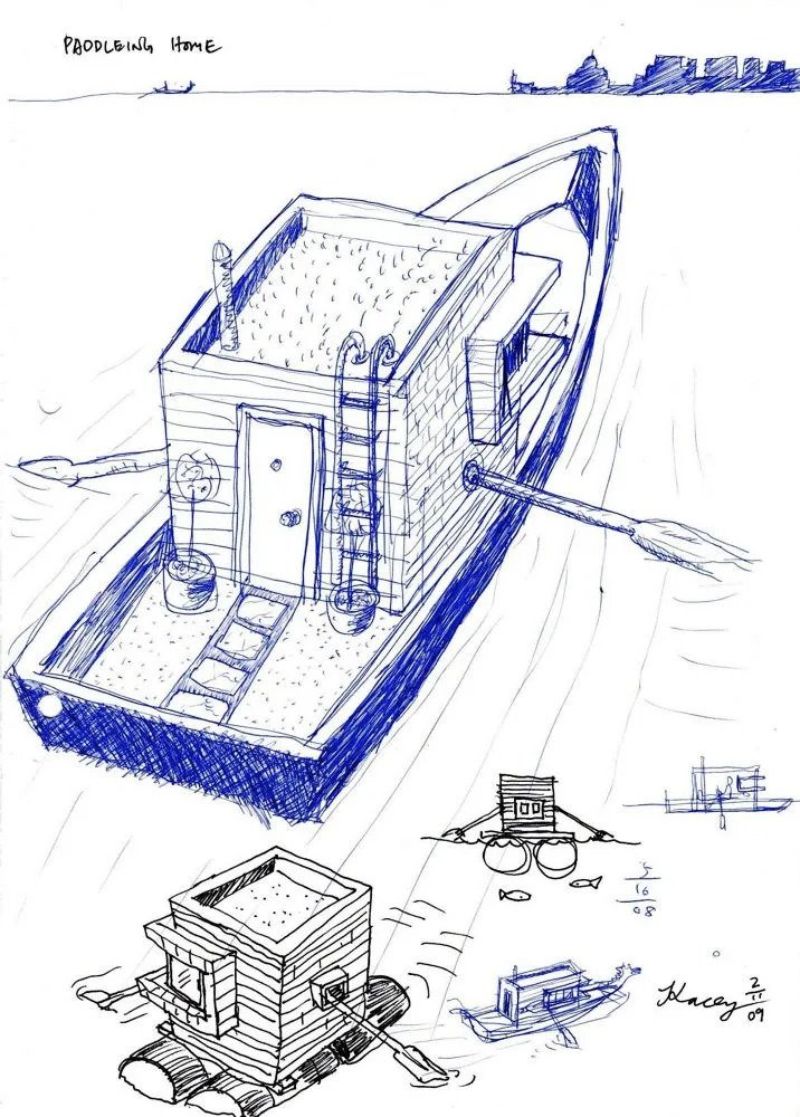 Details
Paddling Home measured 278 x 220 x 290cm and was supported by two paddling oars that enabled the home to float away slowly. The home was so structurally accurate that it was clad with a bulky air conditioning unit, metal gate, bay window, which supplied a 270-degree view and a metal gate.
Paddling home by kacey wong.mp4
Although Wong launched the miniature apartment in the harbor, the home was also open to the public, who enjoyed an opportunity to step inside the interior to experience the installation fully.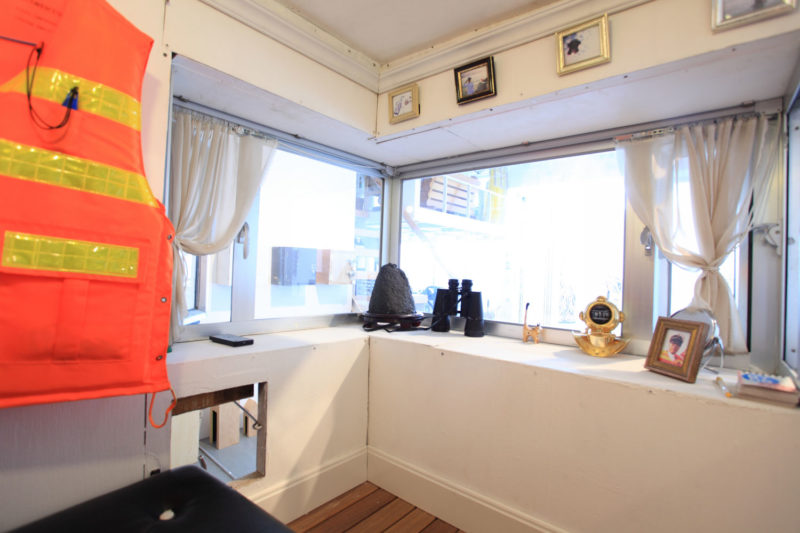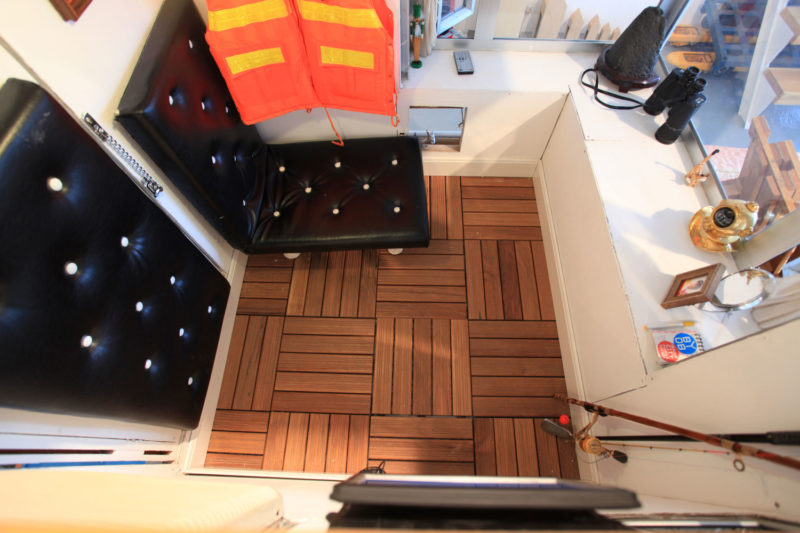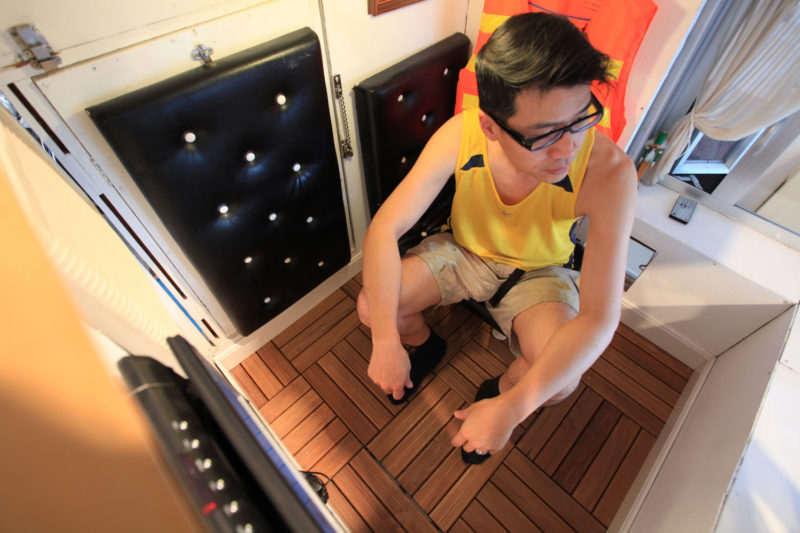 Analysis
The performance on the harbor reflected an image of a man-made house paddling away in the dangerous ocean towards a seemingly unending shoreline. This represented the real-life example of how most Hong Kong residents live, many of whom have to spend exorbitant amounts of money catering to their mortgage loans, which can be debilitating for a young individual.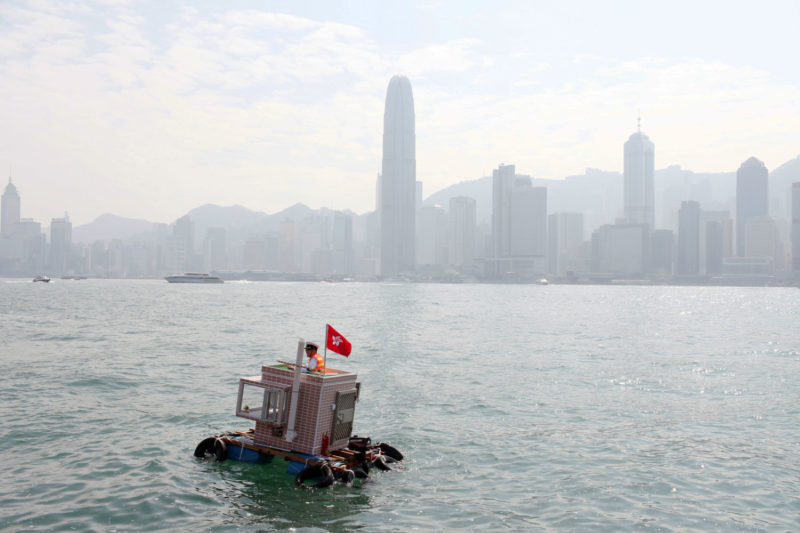 The piece managed to address the extreme living conditions that were both expensive and unfair to struggling young locals and to stimulate discussions. As a result of the high cost of living, people could only afford small-sized houses, like the one featured in the Paddling Home, a condition that has lasted through time.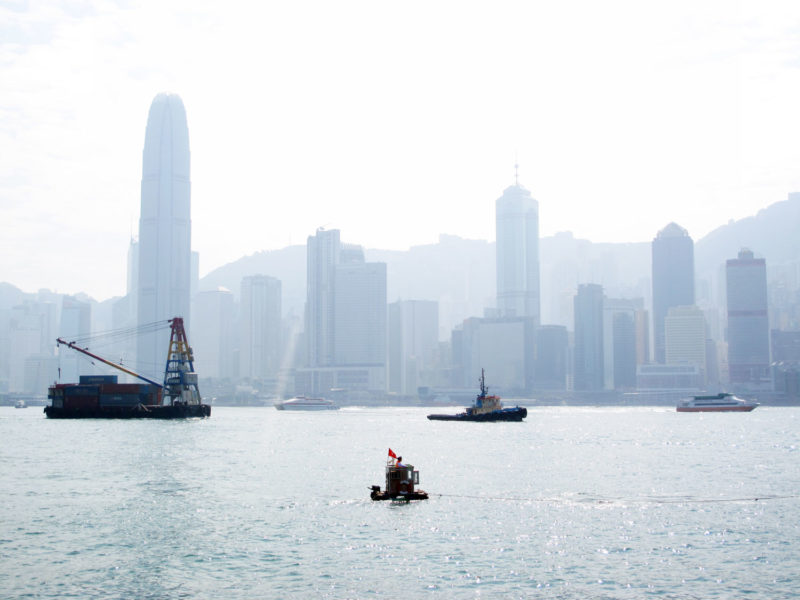 About Kacey Wong
Born in Hong Kong in the 1970s, Wong has won several awards such as the 2012 HK Contemporary Arts Award, Best Artist Award in 2010 and Rising Artist Award and Outstanding Arts Education Award, which was given by the Hong Kong Arts Development Council in 2003. Wong studied architecture and fine arts, which has helped him design and create many of his art projects.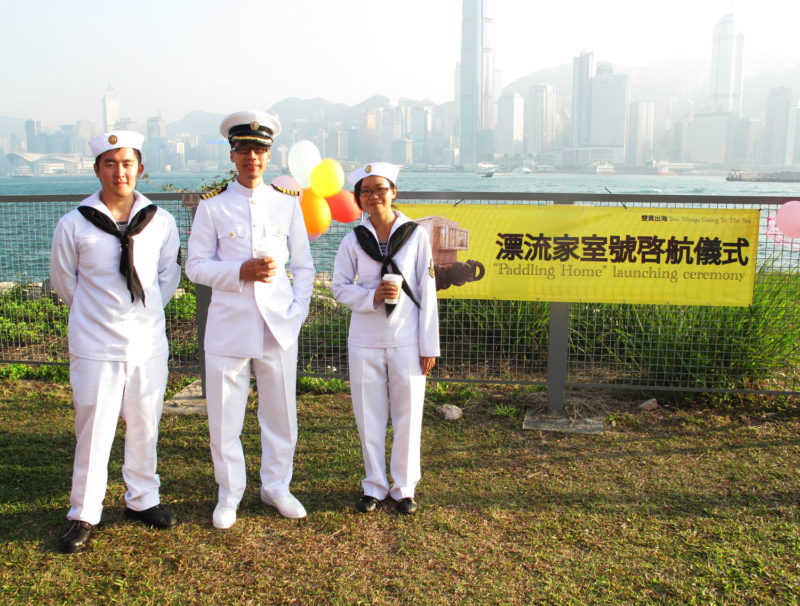 More by Kacey Wong