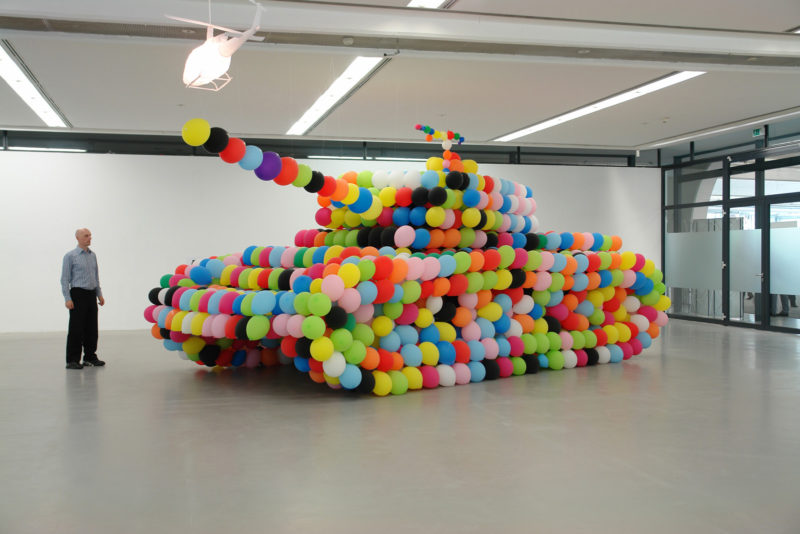 Introduction
There are more than enough art pieces by Hans Hemmert (b. 1960) floating about the world in private collections, as well as in museums and galleries. Most notable for his installations with balloon sculptures, his work has been exhibited in highly respectable museums such as the MoMA in New York and the Shanghai's Museum of Contemporary Art.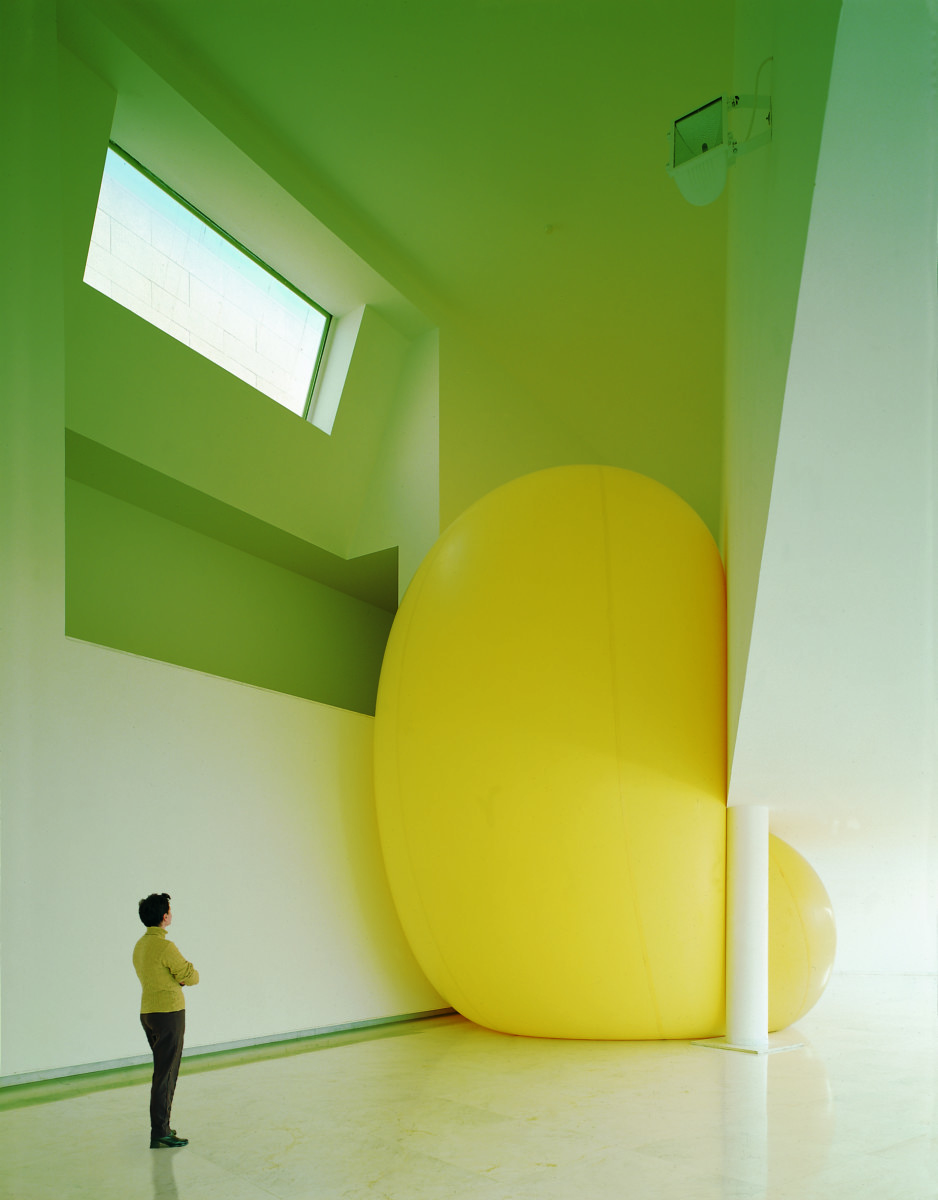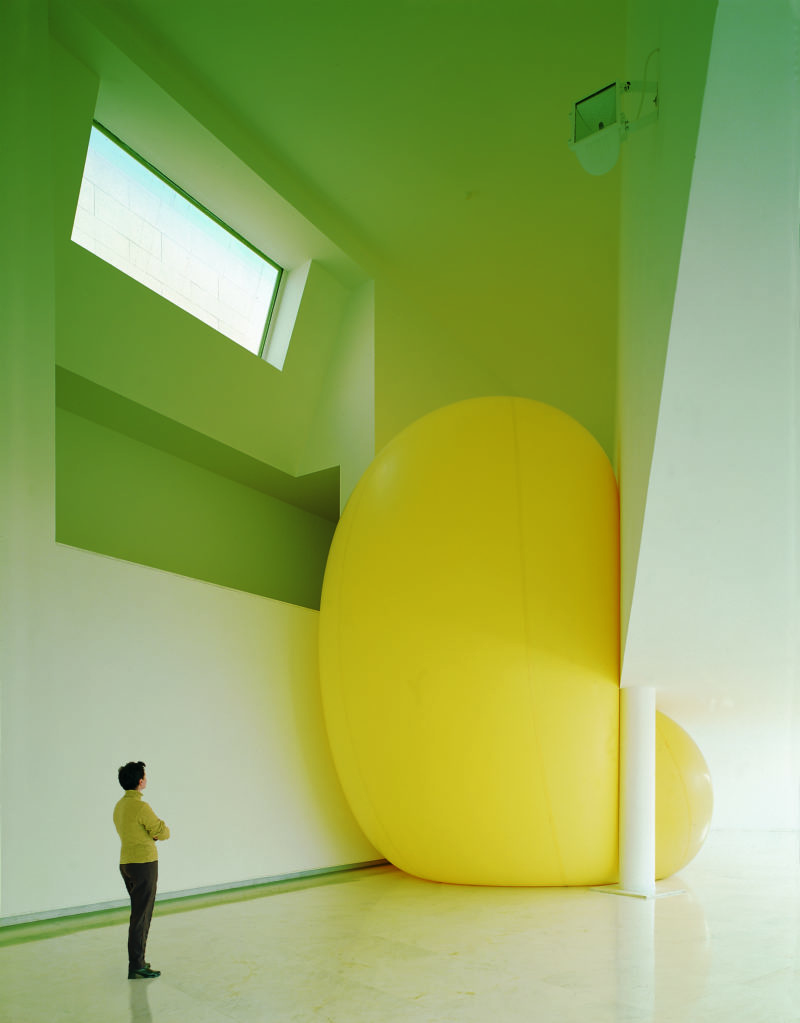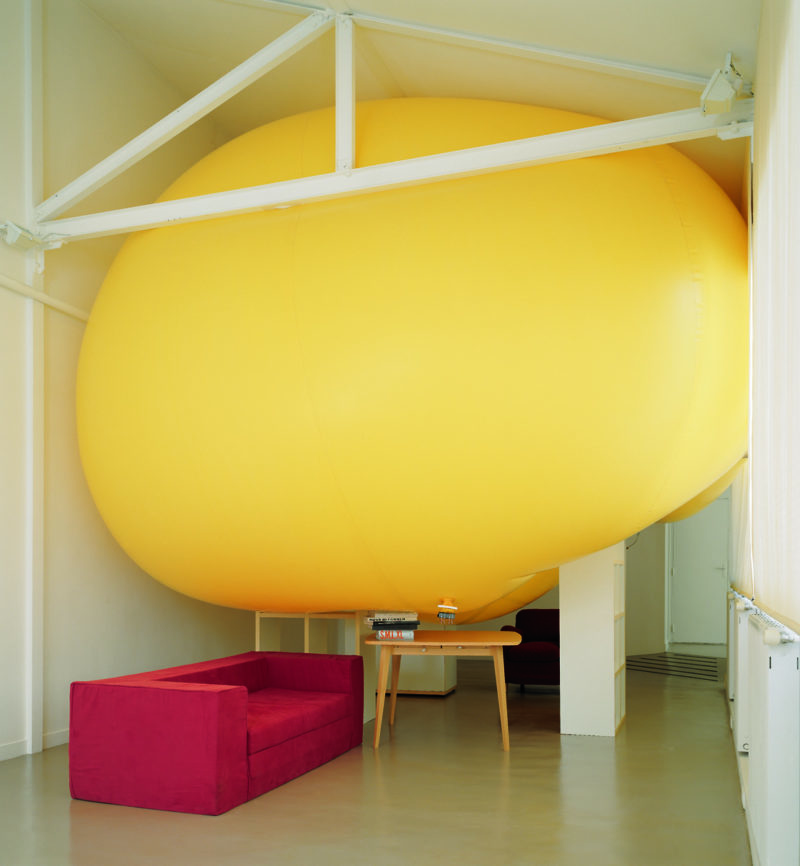 About Hans Hemmert
Hans Hemmert was raised in the Bavarian countryside. As a child, he was always fascinated by the idea of working with his hands, but it was not until he joined Philosophy school in 1981 that he realized that his calling was in art.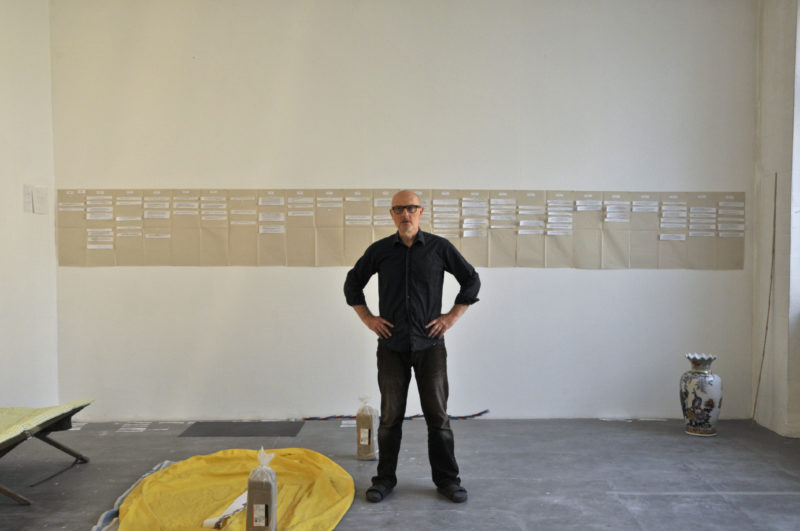 Therefore, he joined the Akademie der Künste to study sculpture before moving on to the prestigious St. Martin's School in London, which is still today a highly sought-after school for anyone that intends to specialize in contemporary Anglo-Saxon sculpture designs.
Hans Hemmert: The Invisible Materiality Of Air
Early influences
Hans was influenced heavily by English sculpture throughout his studies in his hometown and London. He studied under Anthony Caro, a popular steel sculpture artist during the sixties in England. Caro also worked closely with the legendary Henry Moore.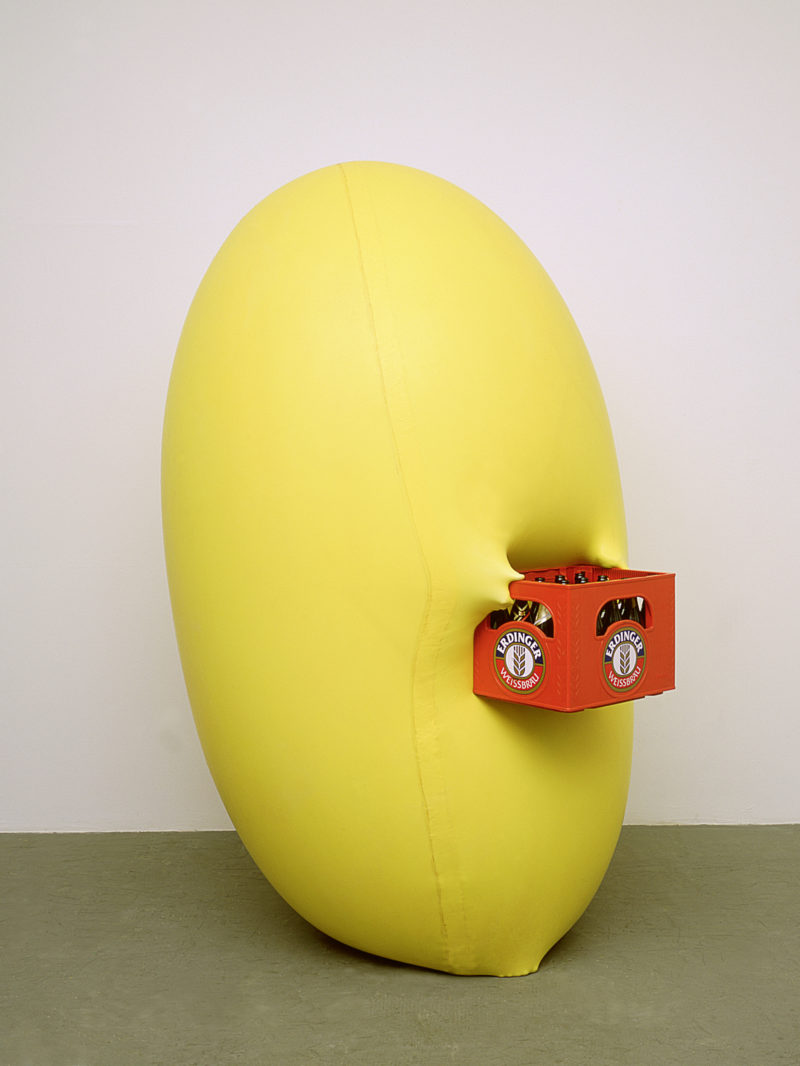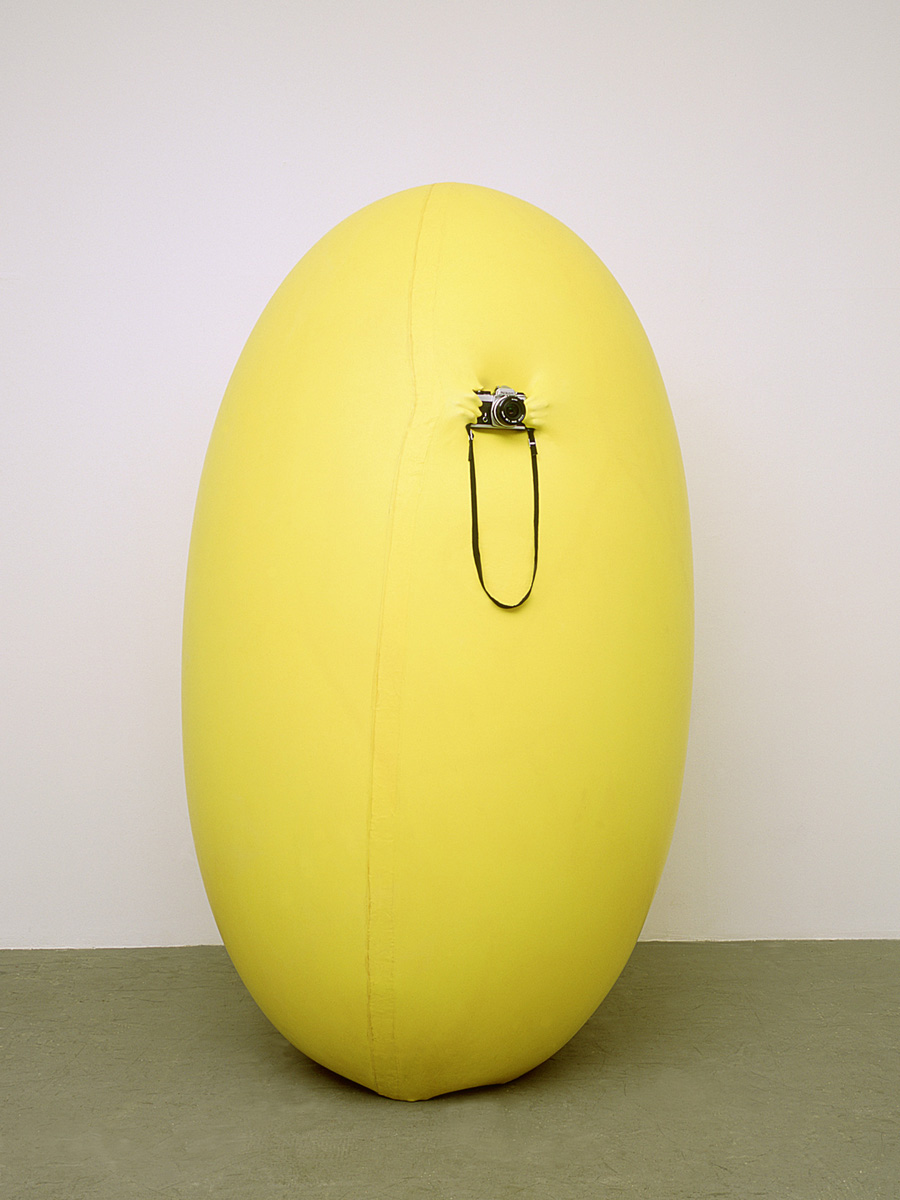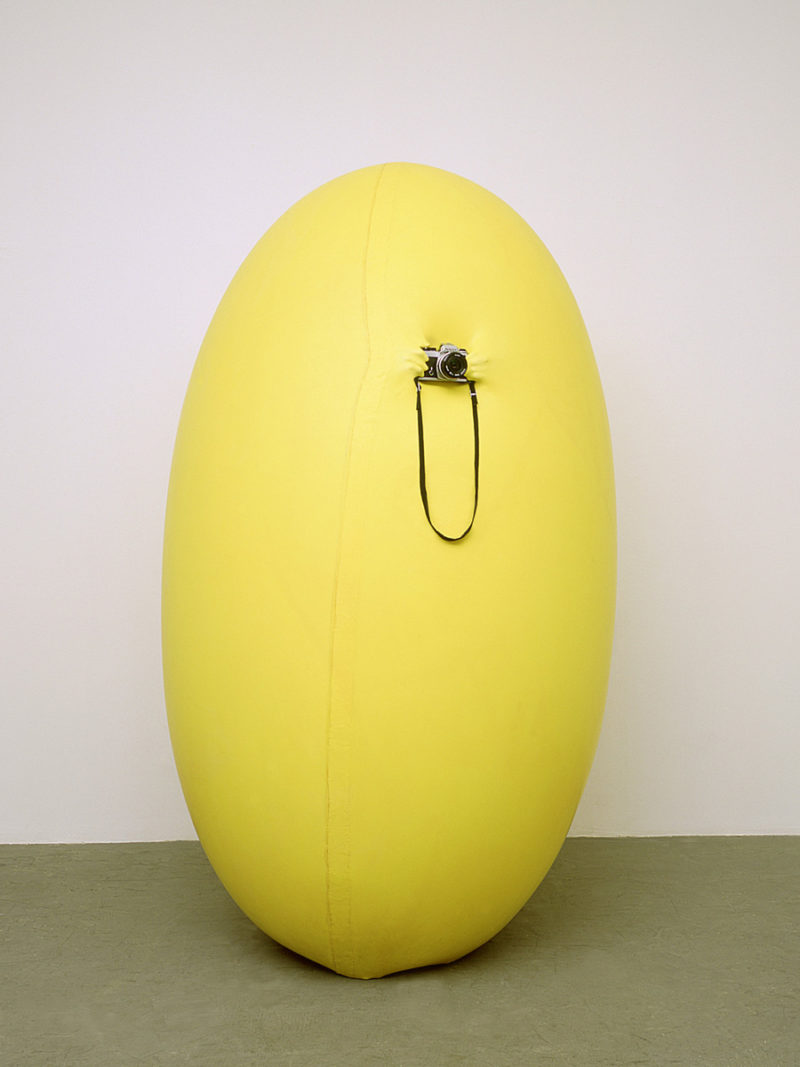 Why Hemmert decided to use balloons
He would only work with steel but soon switched materials to air because steel was expensive and the heavyweights would often hurt him in the process of creation. His first projects with air consisted of artwork made with inflatable objects such as rubber pool items and many children's toys.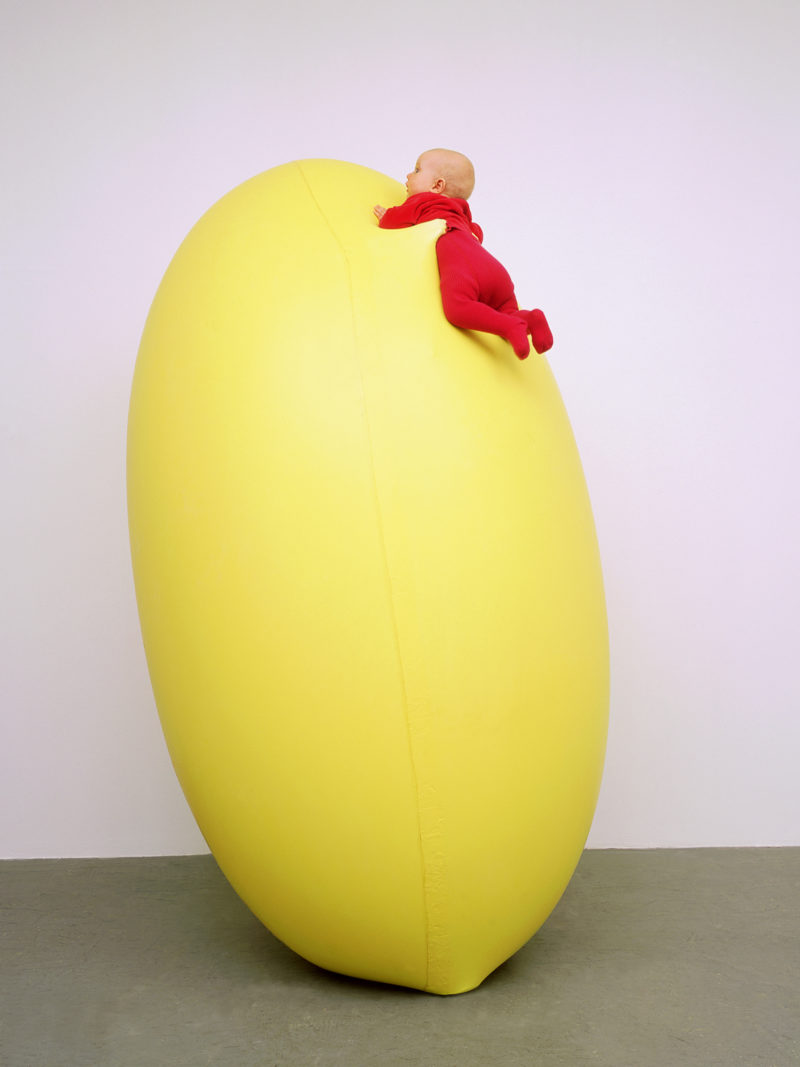 The first balloon works
Quickly afterward, Hans decided to create these objects himself instead of relying on ready-made items. His portfolio quickly became made up of videos of almost 10-minute-long performances, as well as photographs of his larger than life balloon structures.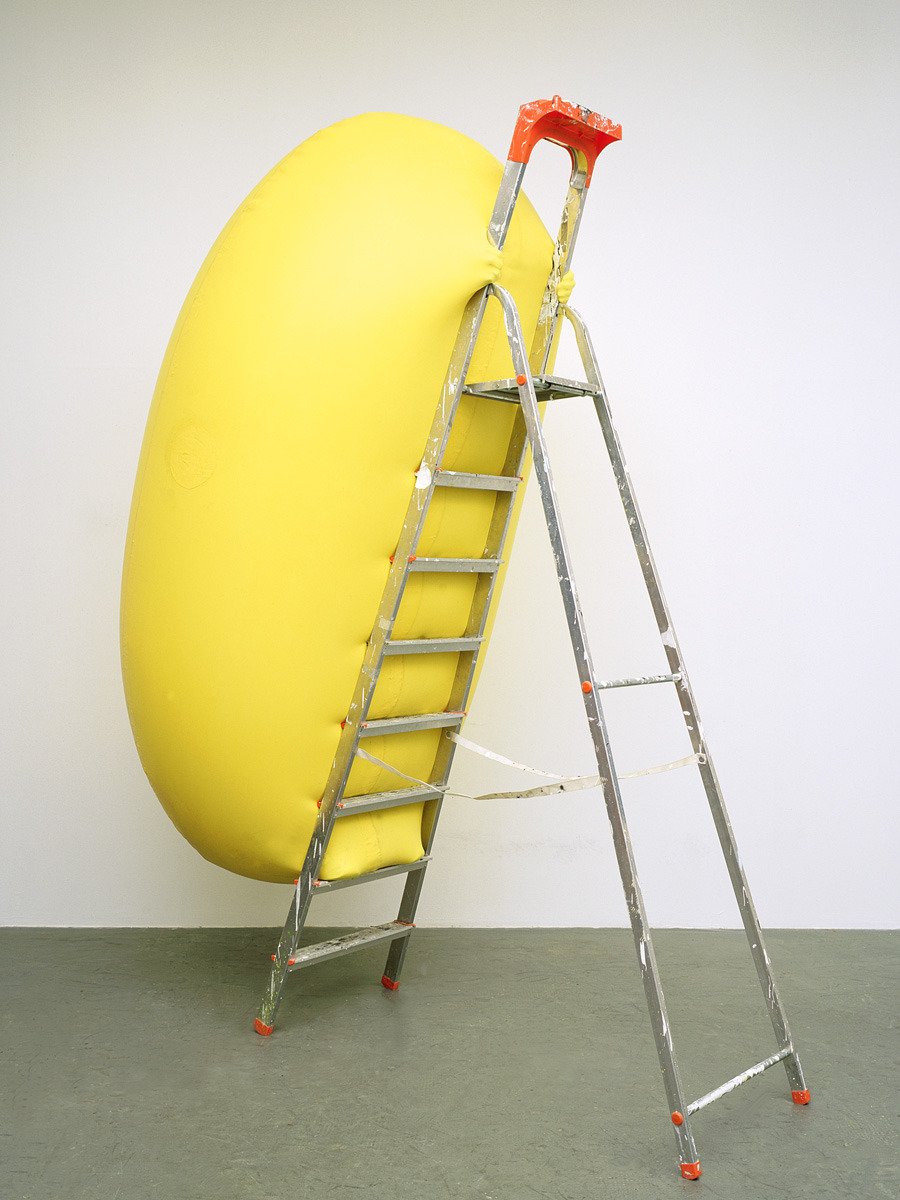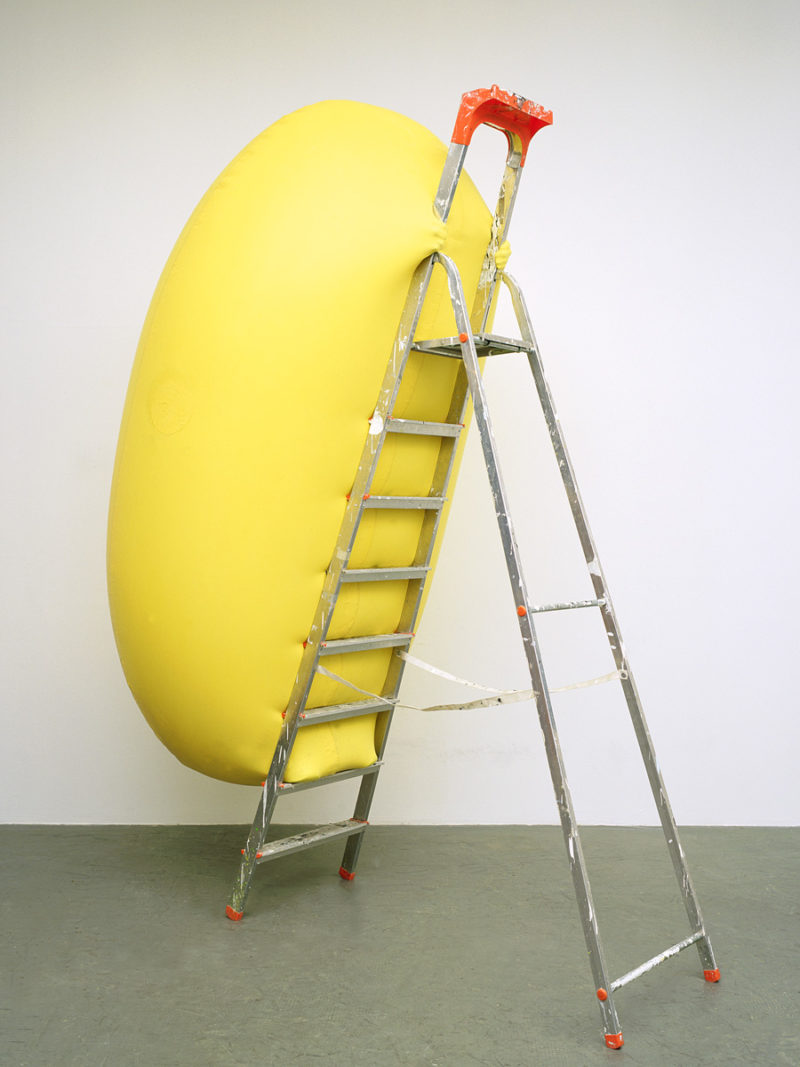 Today, Hans creates his own balloons, having researched unique development techniques in his studio. Most balloons are made using latex materials sourced from England- the larger ones can take as long as three weeks to produce.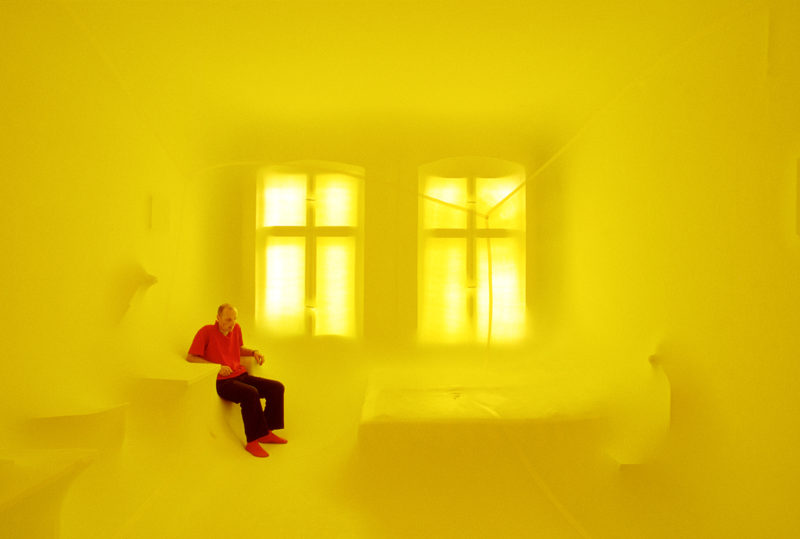 Luftverstopfung in Amberg
The first balloon exhibition
His first balloon exhibition took place at the Kunsthalle Baden-Baden in 1995. He utilized an enormous yellow balloon as a sculpture that filled the entire room up to the ceiling. Over the years, Hans has created hundreds of balloon works.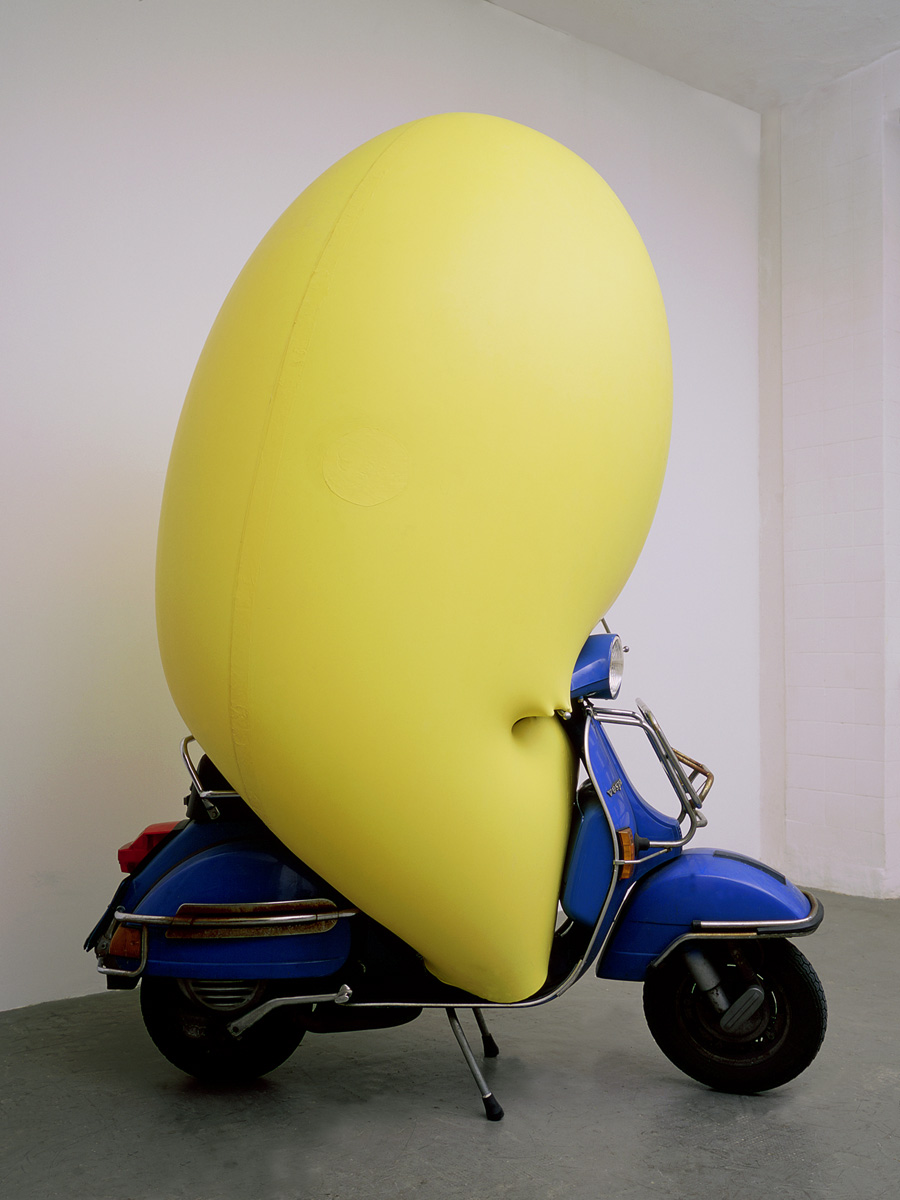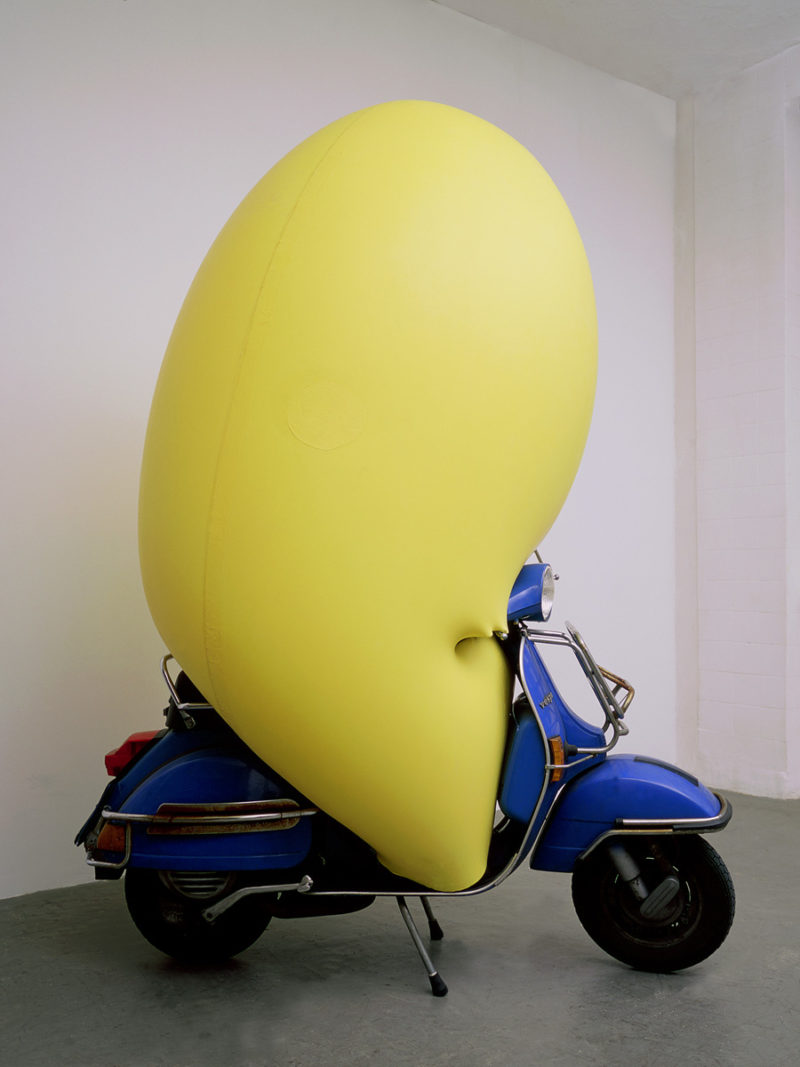 Some of the structures are standalone, but he often appears inside others. His balloon installations are also usually adapted to suit the architecture of the exhibition space. As such, it is not unusual to find one of his balloons stuffed and packed in small, unusual spaces such as under a bridge.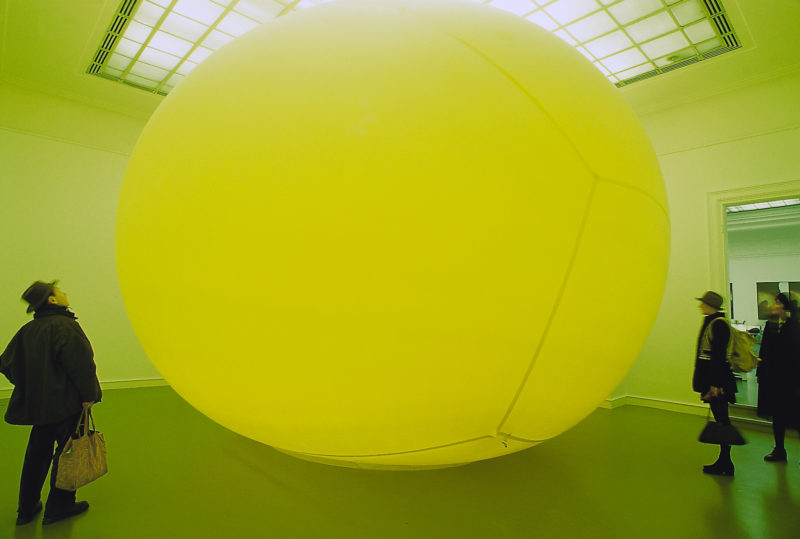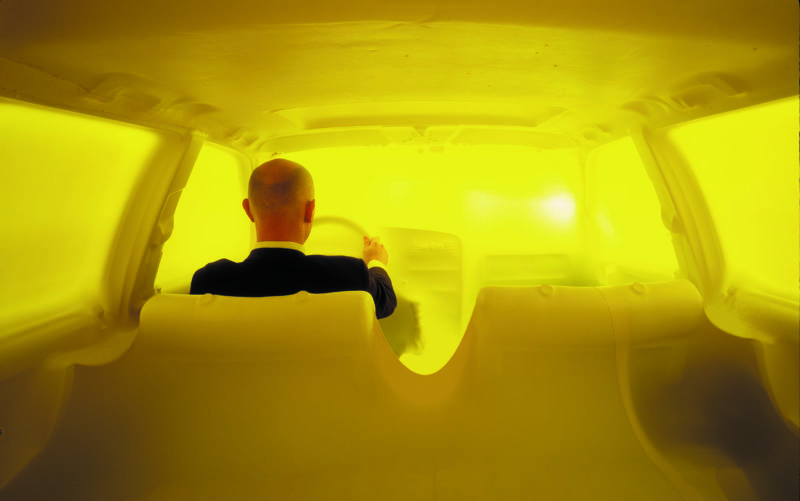 German Panther, 2007
One of his most well-known works is the German Panther, 2007, a tank made entirely out of balloons.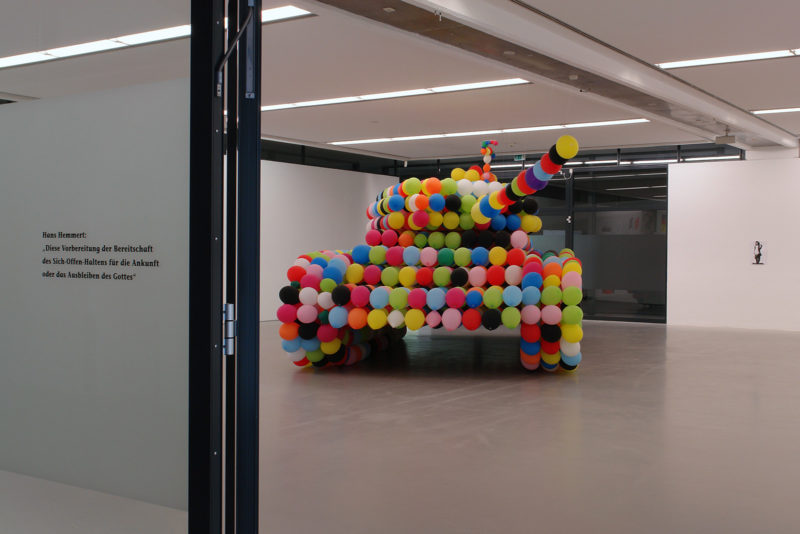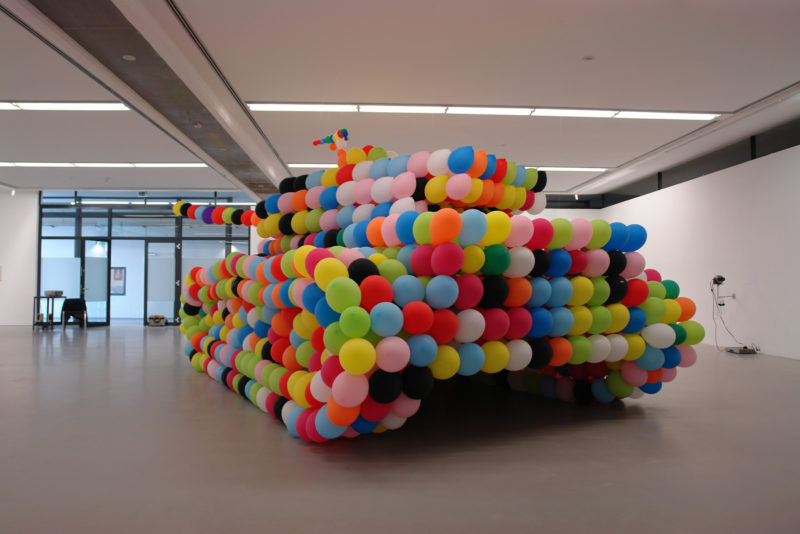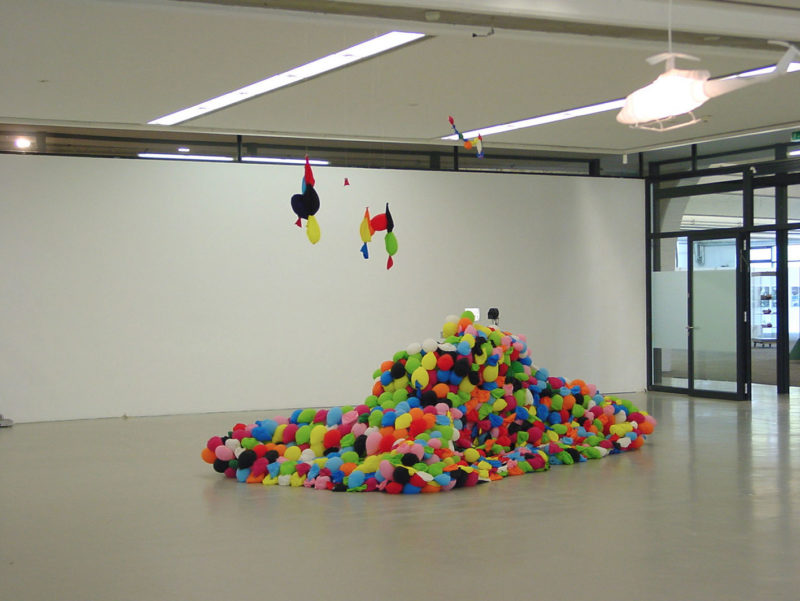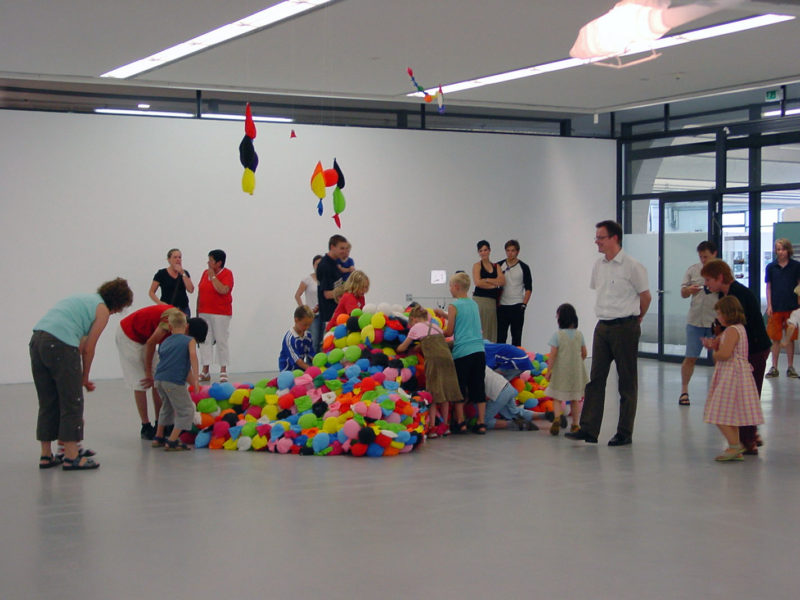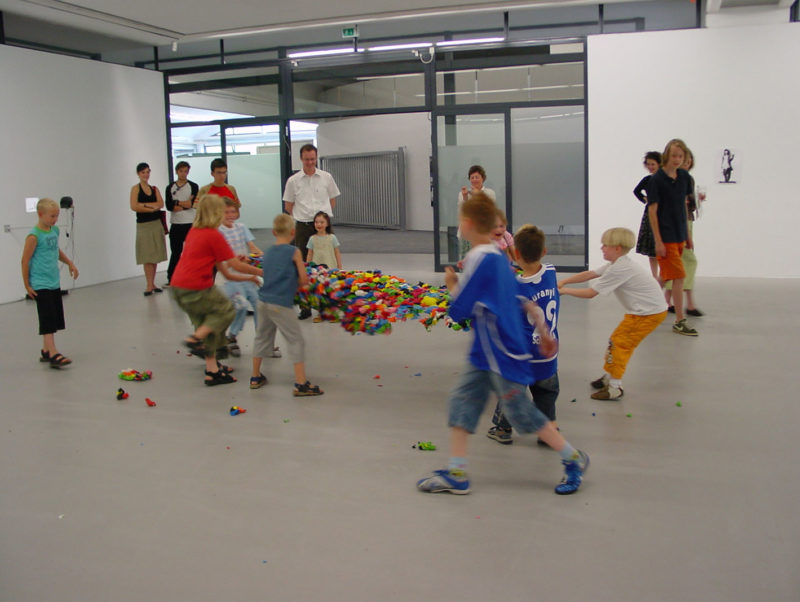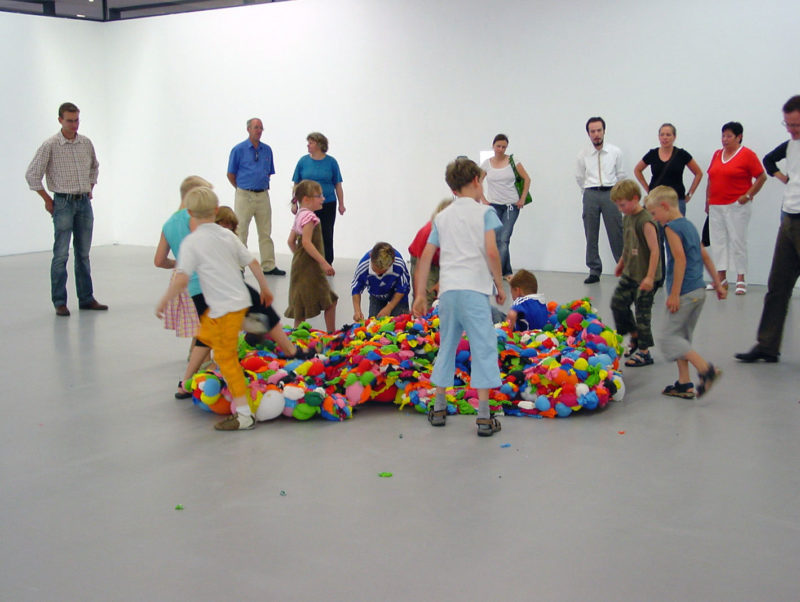 More balloon artworks
More tank artworks