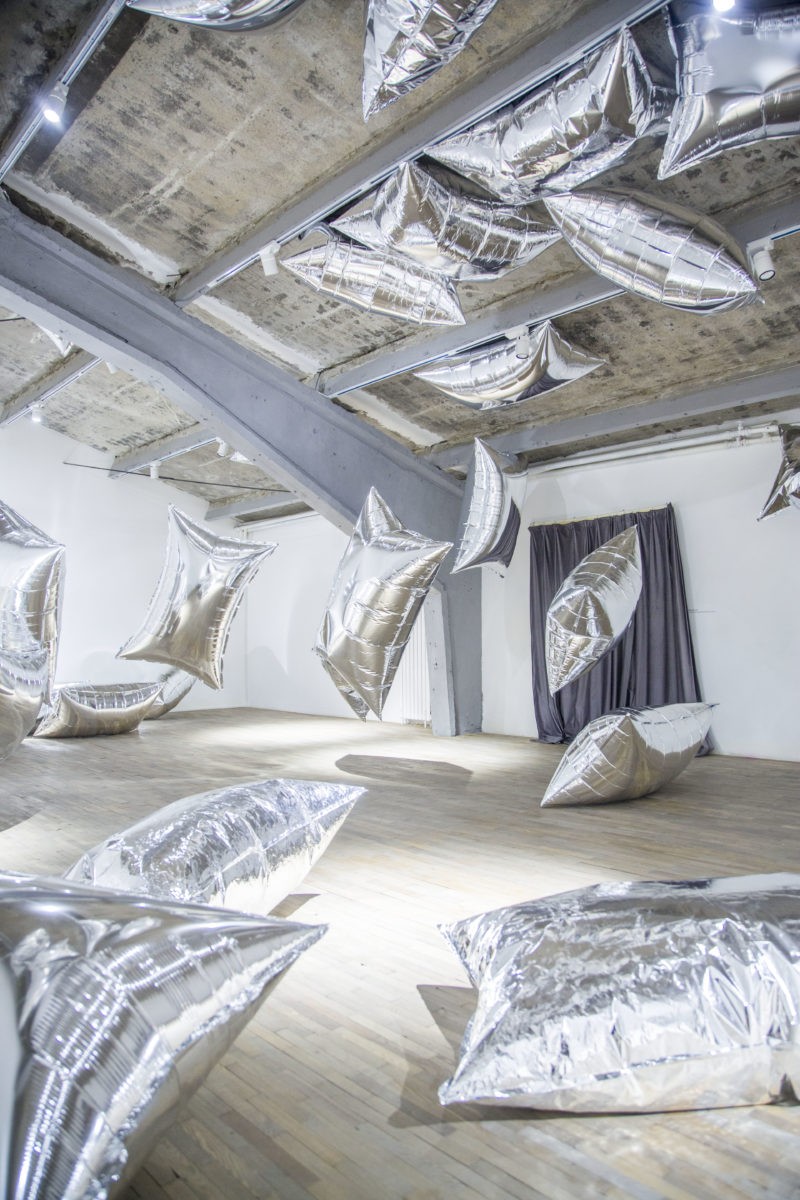 Why is Andy Warhol important?
Andy Warhol is no stranger to critical acclaim; his various works introduced thousands of audiences to contemporary art, which helped to put American artists on the map, and it waged war against abstract expressionism. Warhol effectively managed, time and time again, to shatter distinctions in art and he helped to reshape the aesthetic criteria that many people used to categorize art. In true fashion, Warhol inspired an artistic revolution of epic proportions that was felt not just in America but also in other parts of the world.
Warhol's Silver Clouds
His piece, Silver Clouds, is still one of his most mesmerizing projects to date. The floating metallic pillows that hover in a space allow audiences to become physically trapped and hypnotized by the installation. The silver balloons, which are still displayed in museums today, are inflated with a proprietary mixture of air and pure helium. This mixture gives the balloons enough lift that they are able to float off the floor; however, the mixture has to be precise to prevent the balloons from sticking to the ceiling.
Warhol planned to change his focus on filmmaking
Originally, the first installation of the Silver Clouds occurred in 1966 in a gallery in New York. The balloons in the first installation were created as part of a collaborative effort between Warhol and engineer Billy Klüver. Once again, Warhol managed to blur the lines in art, challenging the idea that art was supposed to be experienced and viewed from afar and not touched physically. By 1966 he planned to focus on filmmaking, Silver Clouds was intended to be Warhol's retirement from painting.
Video: Andy Warhol releasing silver balloons, 1965
Andy Warhol releasing silver balloons (1965)
The meaning of Silver Clouds
The metallic shine of the Silver Clouds represents density. Because of density, human beings have become accustomed to thinking that all things that go up must naturally fall down. However, the case is different from the Silver Clouds. Rather than falling to the floor, they manage to float, which comes as a pleasant surprise to many. The disparity between human expectation and the reality of the silver clouds is what gives the installation an unforeseen sense of power.
Video: Exhibition in Arlington, Virginia
Andy Warhol's Silver Clouds
Analysis
Because audiences are free to interact with the silver clouds, the installation welcomes a wide array of responses and meanings. It also ignites a sense of wonder and merriment that is not common with other art installations. There is a real sense of liberty that can be felt among people that play with the silver clouds; it shows that life is not just about being restricted by a logical structure. The silver clouds show audiences that life can be fun, spontaneous and exciting, especially when one is willing to explore other avenues and possibilities that are not grounded in rules and regulations.
Video: Interview with Andy Warhol, 1966
Andy Warhol interview (1966)
Exhibition photos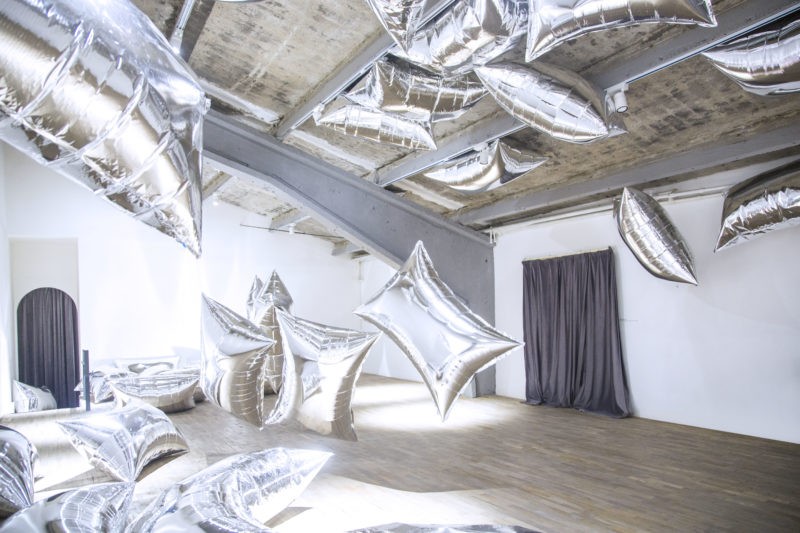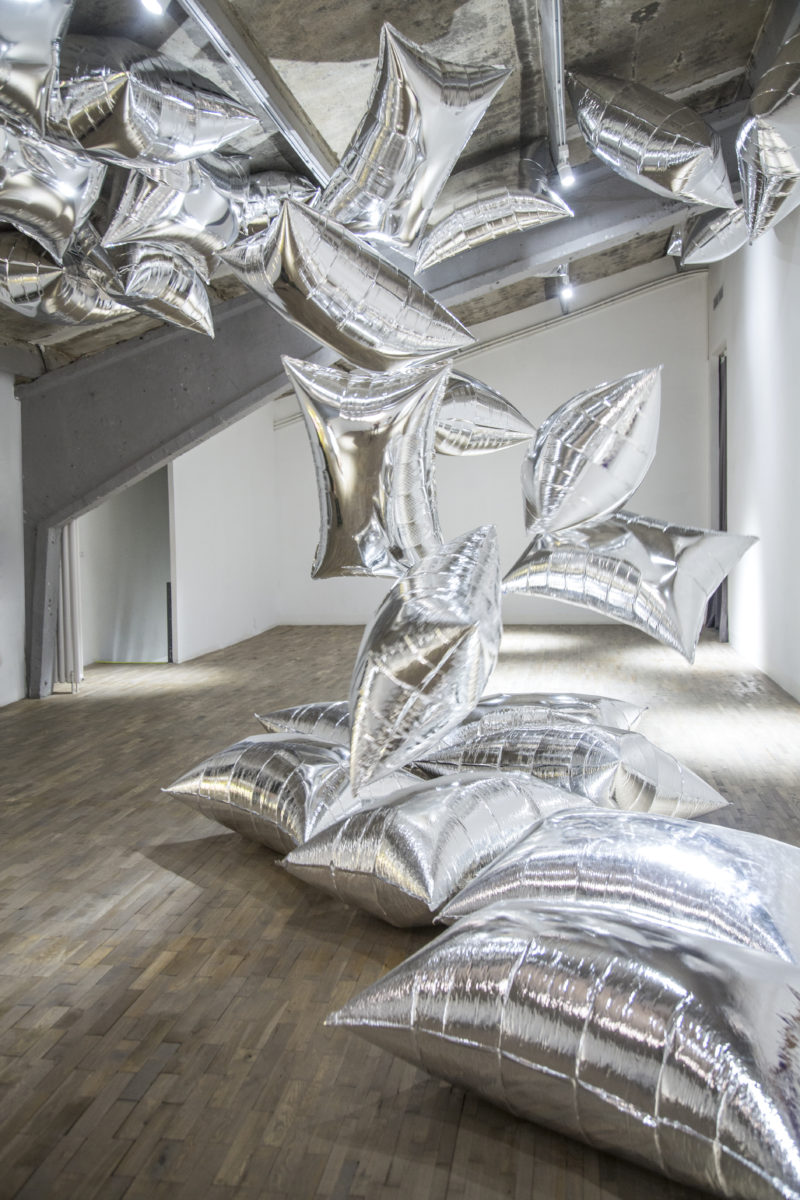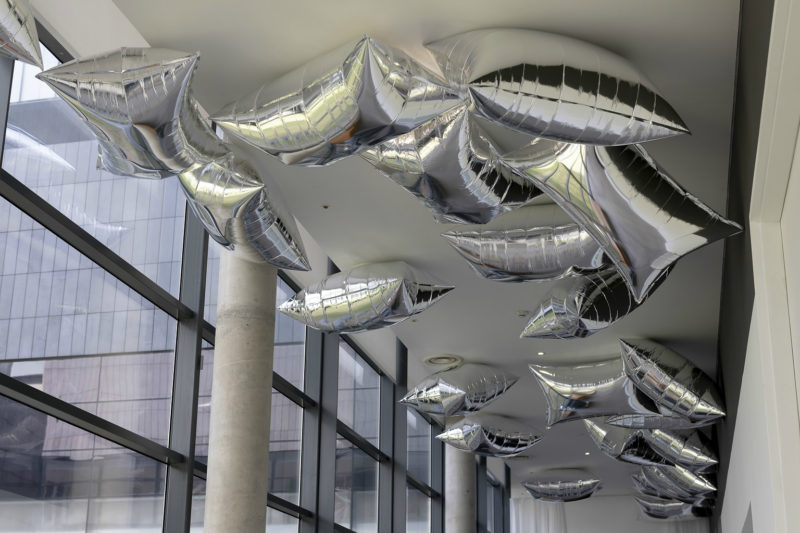 More by Andy Warhol
More balloon artworks