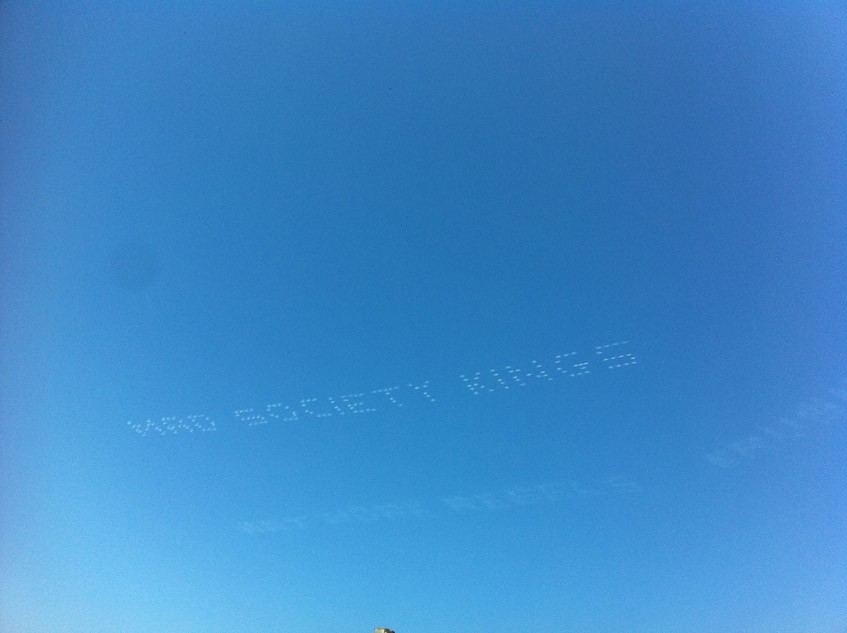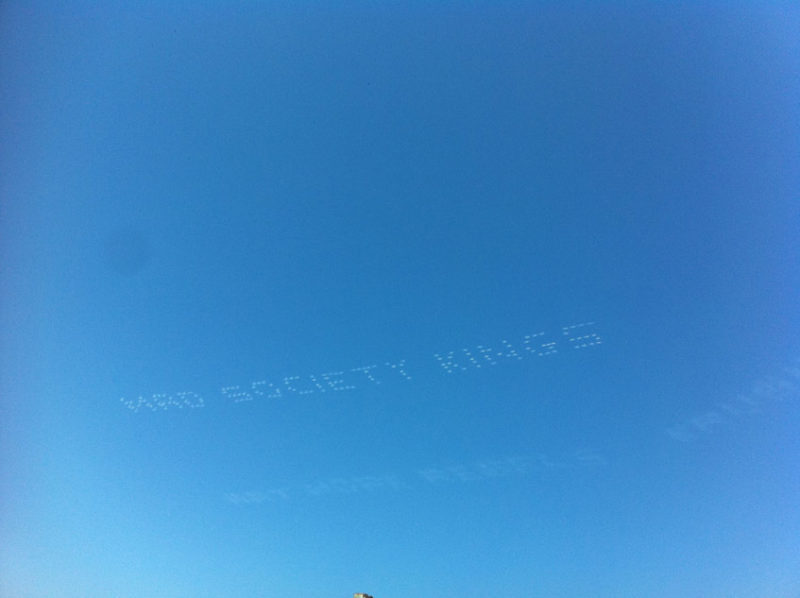 Why did Saber hire 5 jet planes?
In September 2011, LA artist Saber hired five jet planes to 'skywrite' with smoke over City Hall and downtown Loshavees. He used this unusual technique to write his name and those of fellows artists and crews like Revok, Tempt, MSK, LTS, Risky, Ayer and Dream, and convey his message which says:
Art is not a crime. End mural moratorium: twitter at end mural moratorium.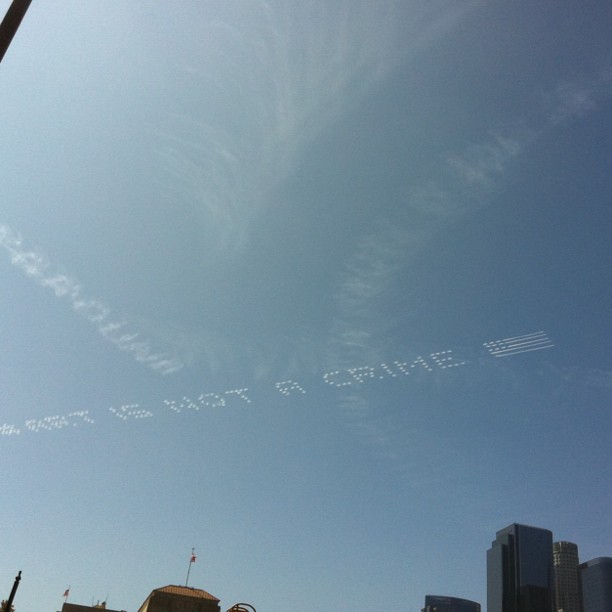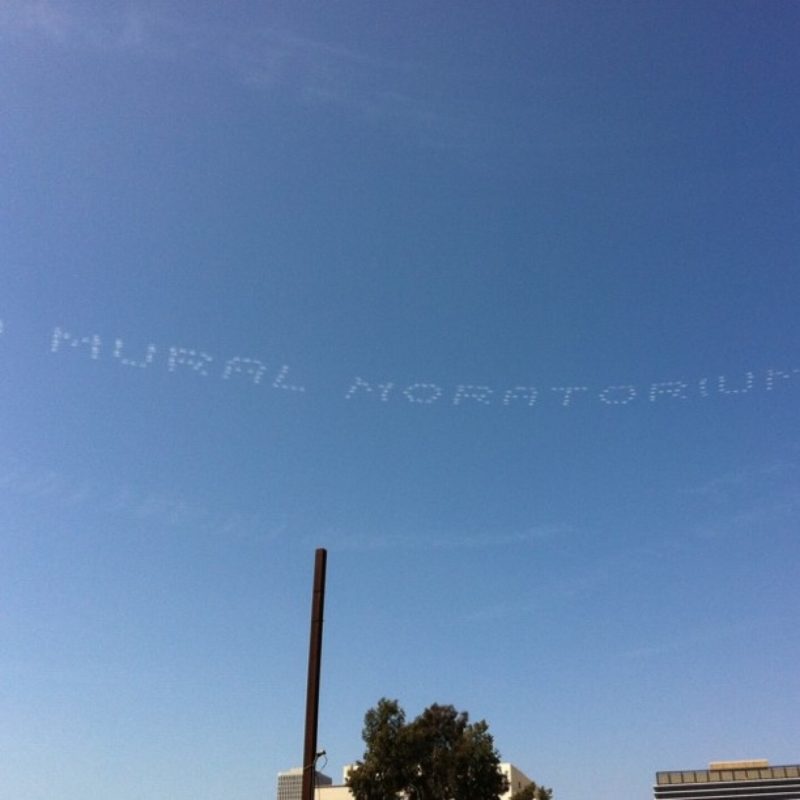 With this 45-minute lasting action, Saber tries to bring awareness to the city's recent efforts to ban public art and have it removed by using taxpayers' money.
The city of LA spends more than 10.000.000US$ to stop graffiti, but none supports legal mural programs. Furthermore, there has been a huge dispute about the practices of private graffiti removal companies, who sometimes illegally break into private property to cover commissioned murals by established artists such as Os Gemeos or Retna.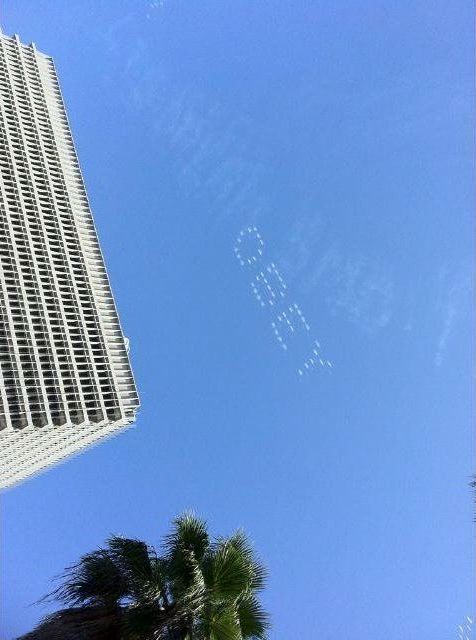 The documentary Vigilante Vigilante: The Battle for Expression, released in cinemas worldwide last month, covers these illegal techniques and their practitioners, who essentially use graffiti to fight graffiti, in-depth.
Saber, well-known for executing the world's largest graffiti piece in 1997, claims that the city is threatening owners of small businesses with fines if they don't remove the murals painted on their stores, trying to earn money on graffiti by yet another method.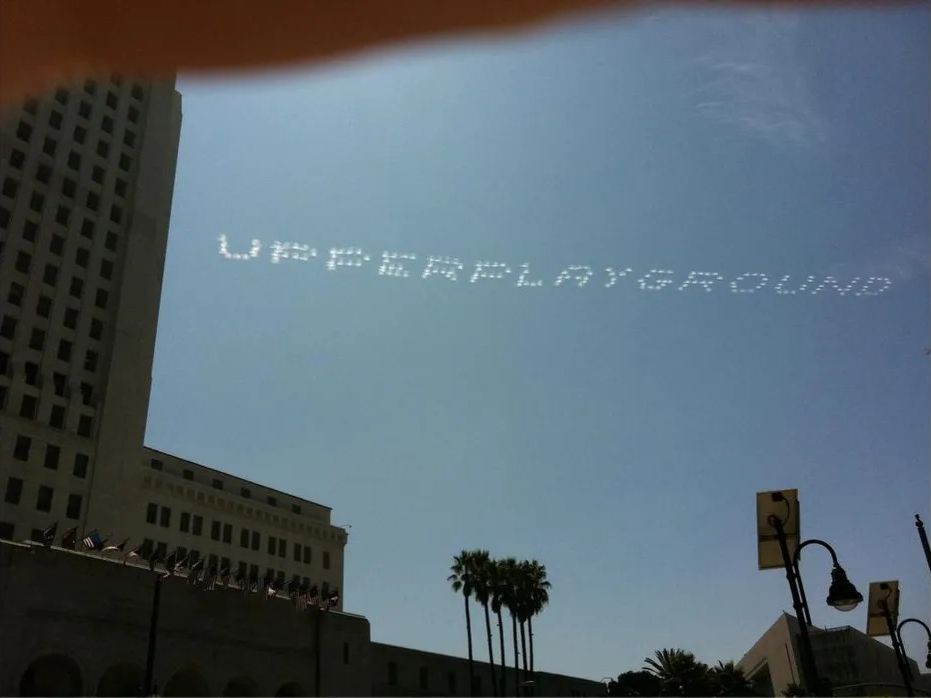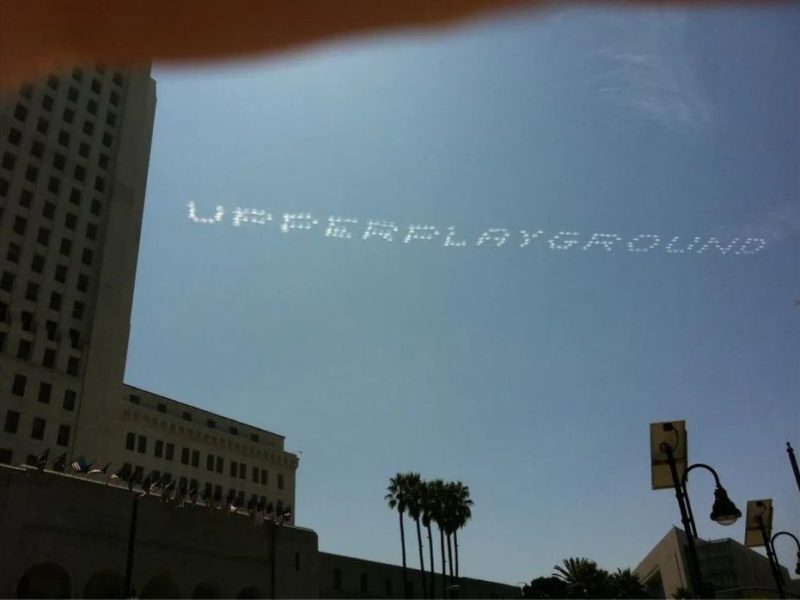 Video
Saber MSK AWR tags the sky with 5 jets
Photos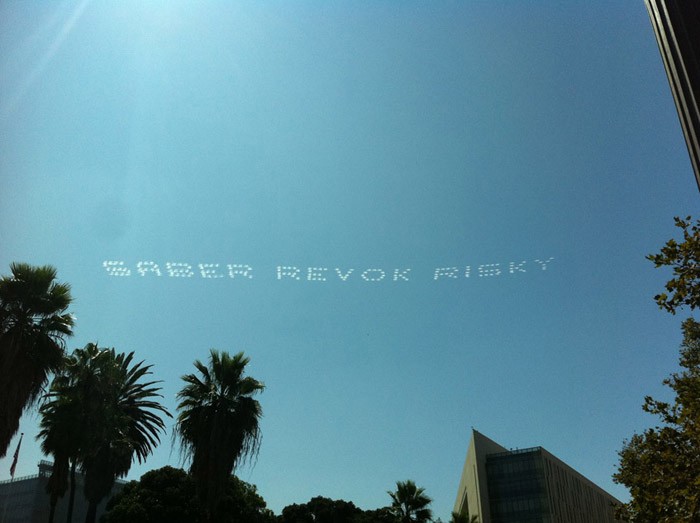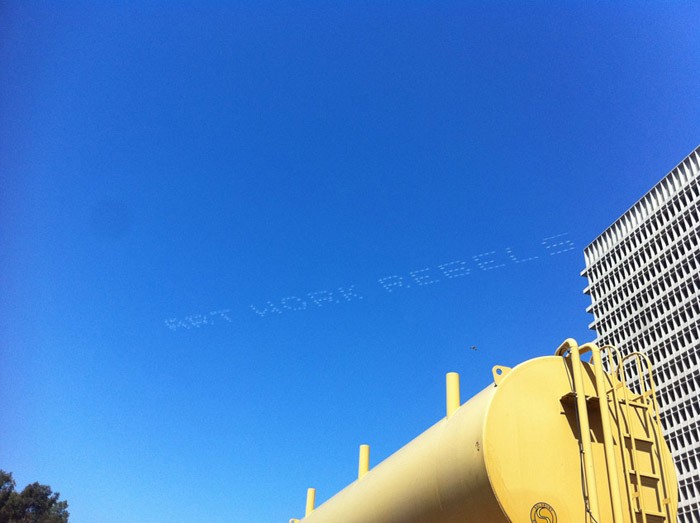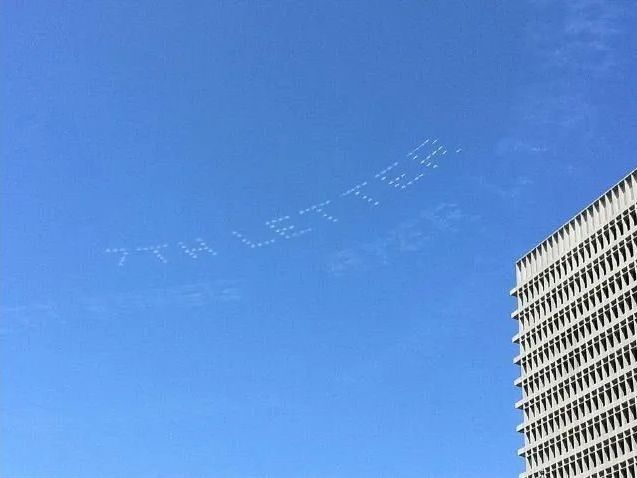 More graffiti