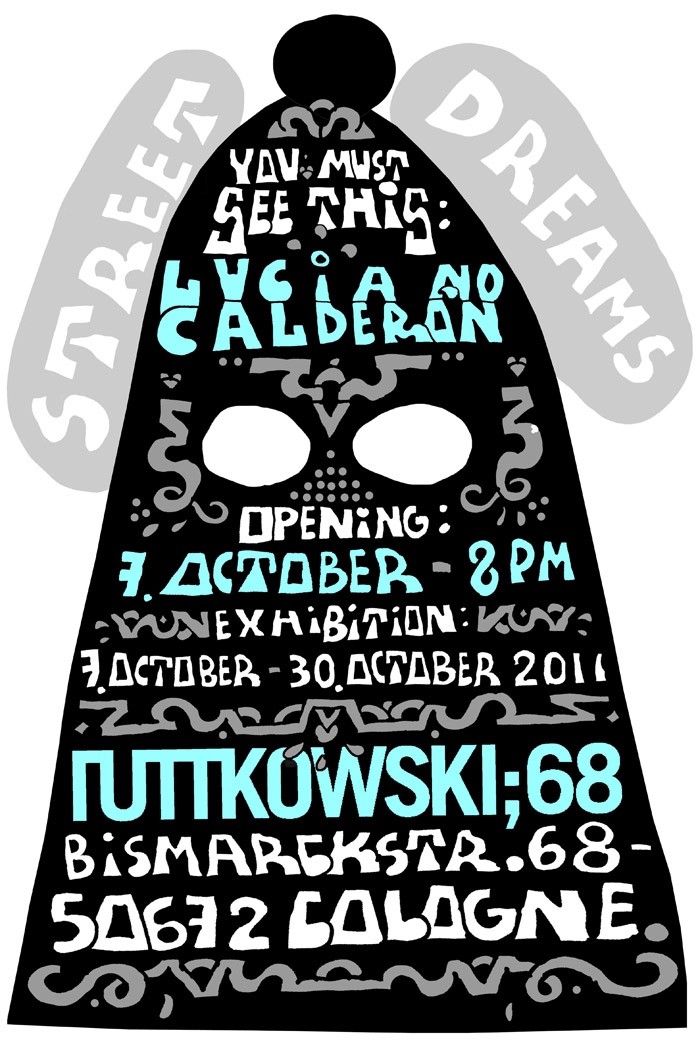 Public Delivery presents Luciano Calderon at Ruttkowski68 in Cologne, Germany. The exhibition opens on October 7th, 2011, at 8 pm. The exhibition is on display until October 30th, 2011.
About the exhibition
Coming from the ghetto of Villa 31 in Buenos Aires, Luciano Calderon (b. 1985) is showing new works on canvases. The exhibition is on display from the 7th until the 30th of October, 2011.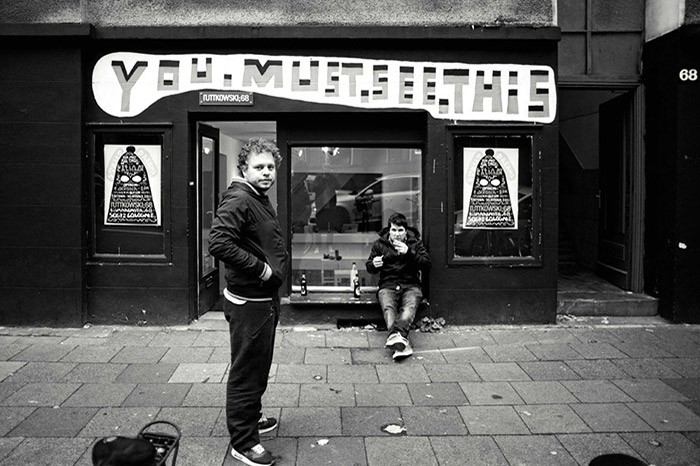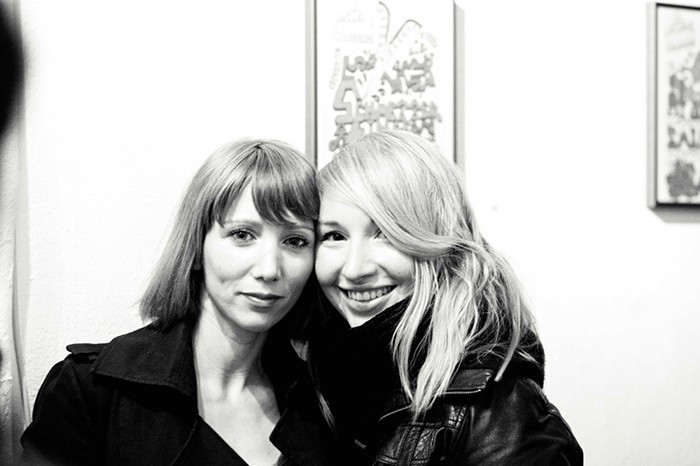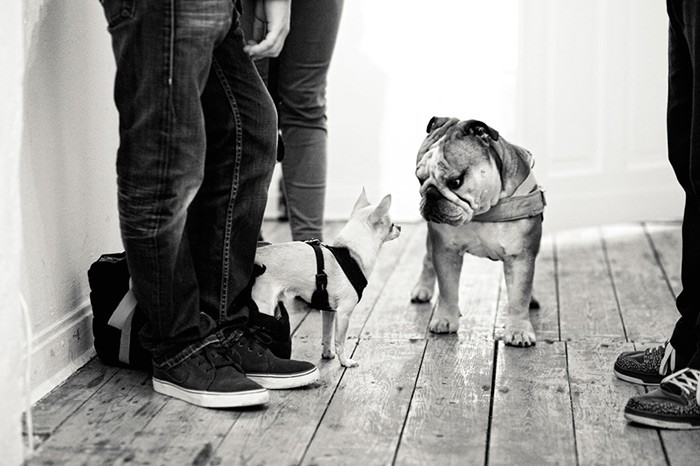 Calderon utilizes primitive figures and outspoken graphics in his artworks. Having both a foreigner's and a native's perspective, he is heavily influenced by the extreme contrasts of growing up in both the clean and calm Swiss capital, Bern, and the grimy but lively ghetto of El Alto, Bolivia.
Luciano Calderon - Exhibition trailer for Ruttkowski;68, 2011
Calderon obtained a degree in graphic design in 2007 and continued to travel between Europe and South America, living, working in and drawing inspiration from both worlds.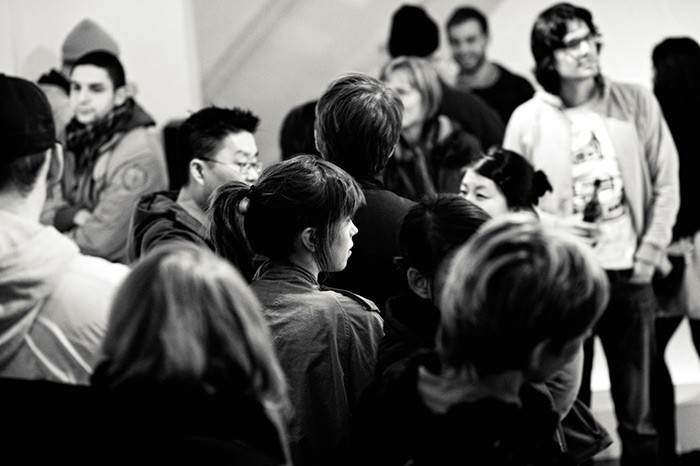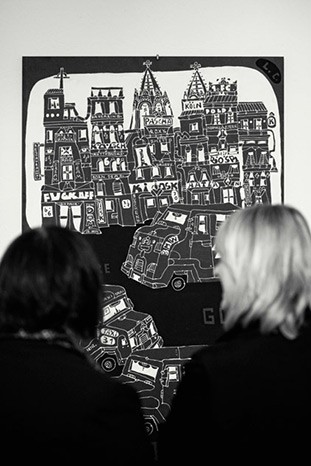 His recent works show that Calderon exceeds simple comments on his and his friends' lives and reveals his perspective as an empathetic observer.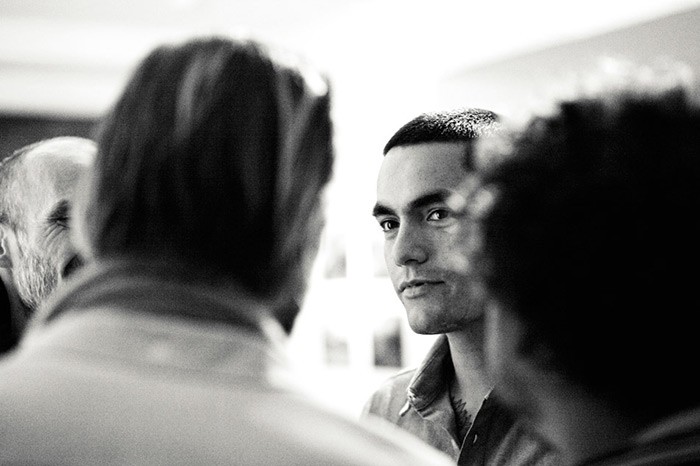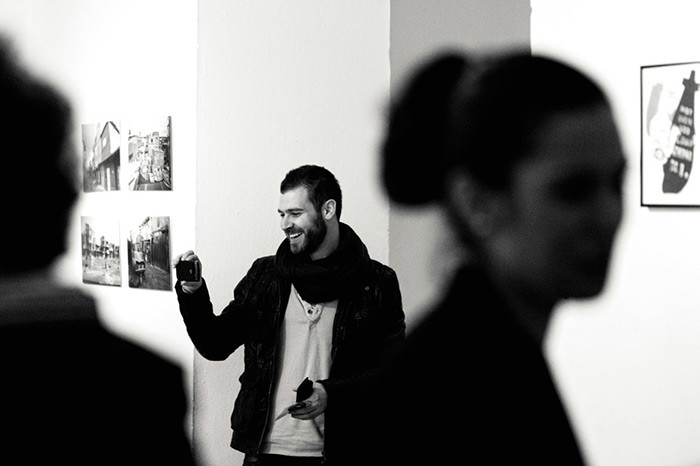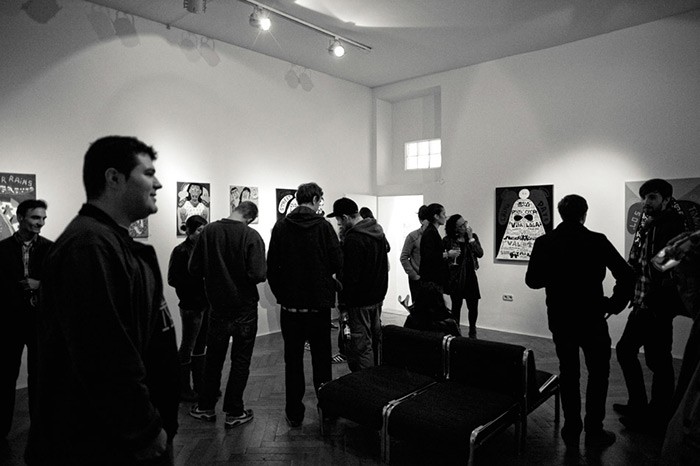 He comments on sociological and political issues, sometimes obvious and nasty but sometimes also subtly, like in Hormigón armado (armed ant), 2010, which is an abstract portrait of a homeless person named after the newspaper of street children of La Paz, Bolivia.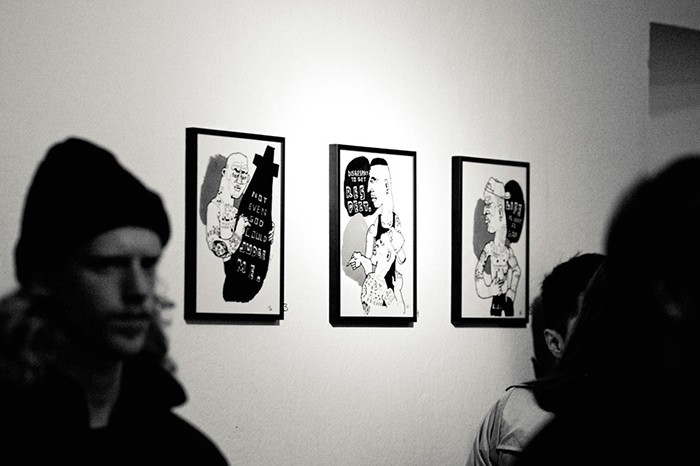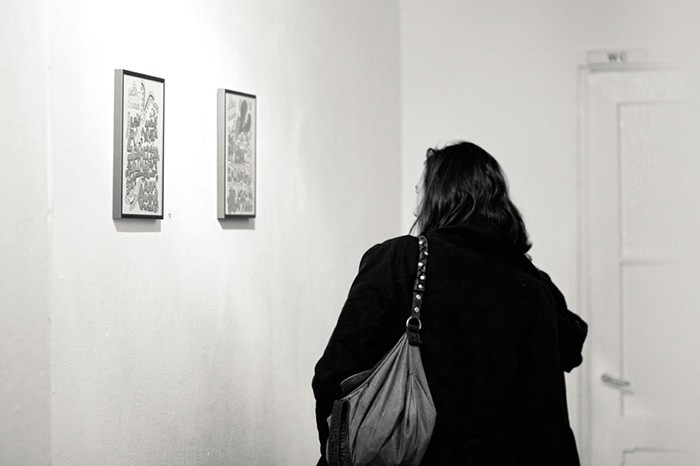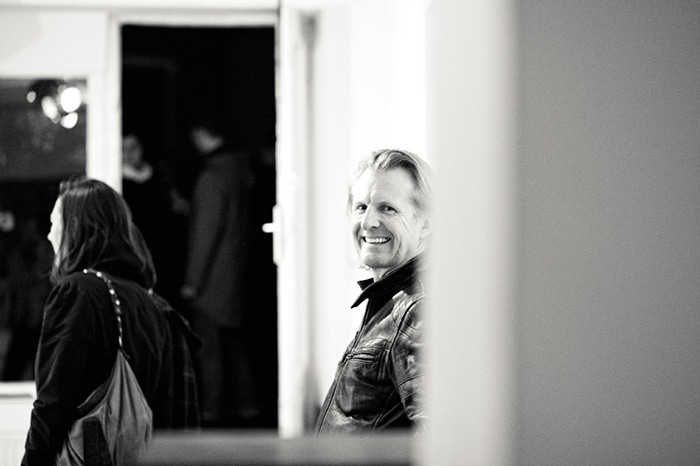 Another element of the work of Calderon is his usage of typical South American typography, inspired by the pixação from Brazil or the tattoo style of the notorious Mara Salvatrucha, as well as patterns inspired by traditional Bolivian art and everyday objects.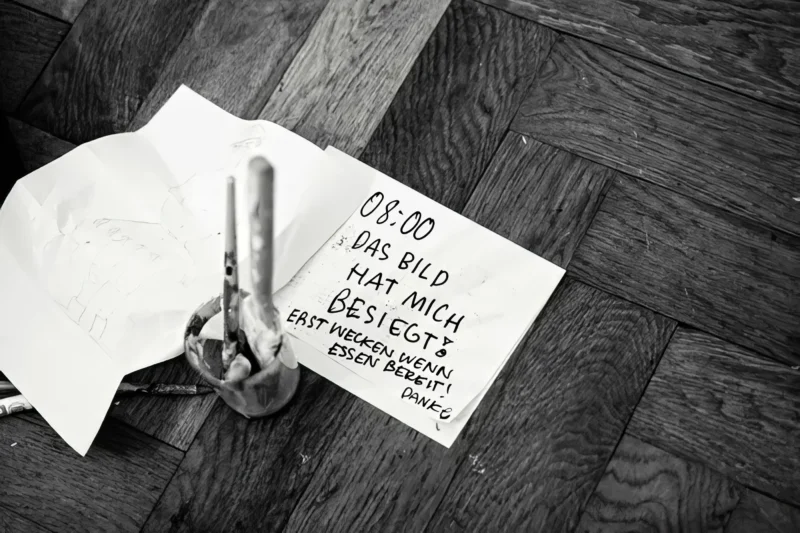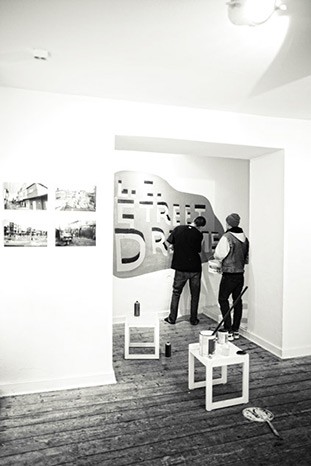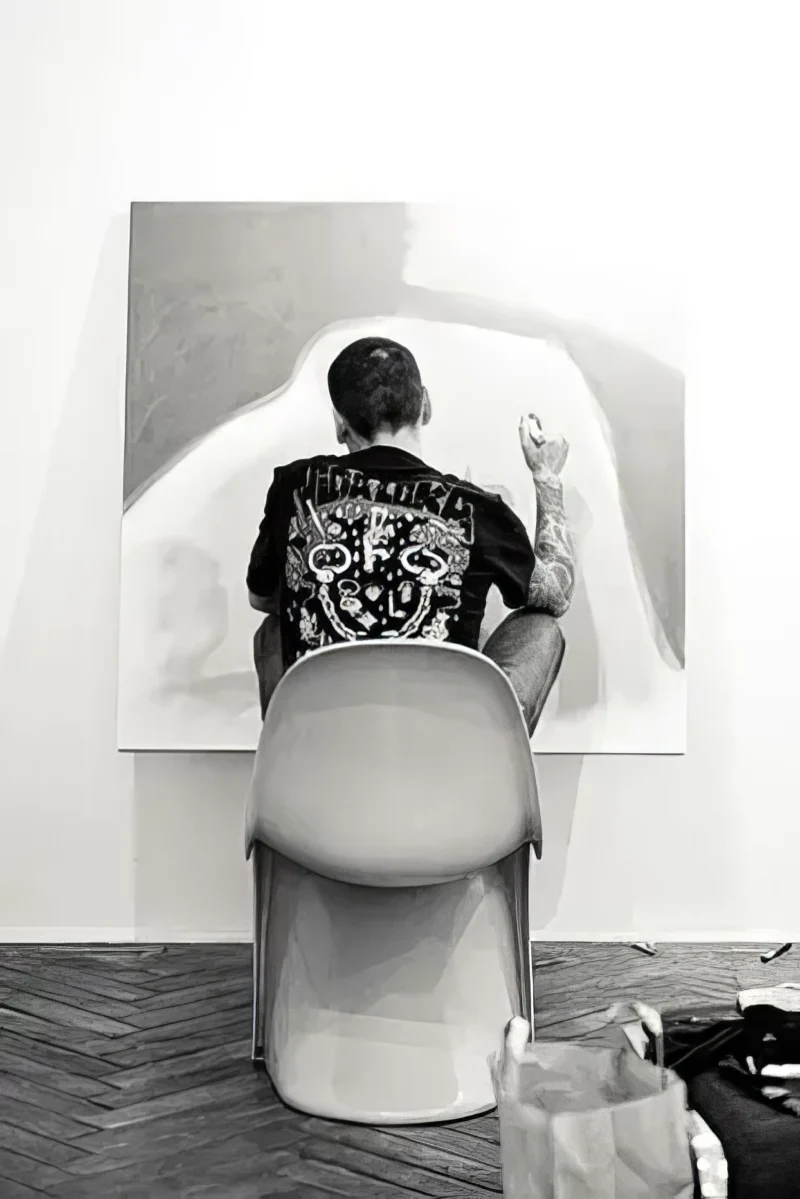 Calderon lives and works in Villa 31, the most well-known informal estate located in downtown Buenos Aires. After several fruitless attempts to transplant the inhabitants to the city's outskirts, it's now in the process of being transformed from a slum to a "regular" district.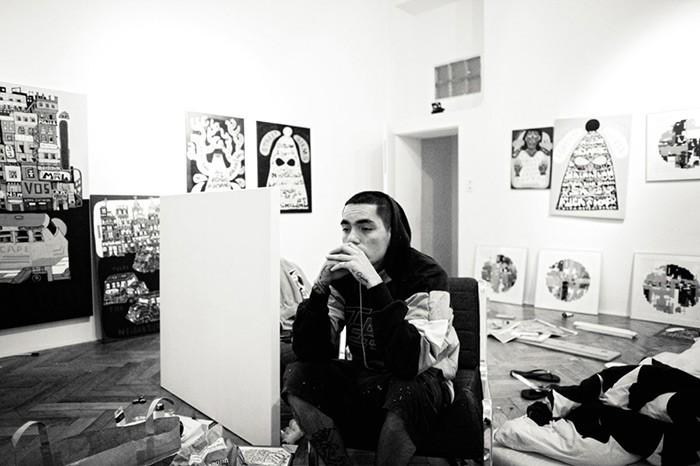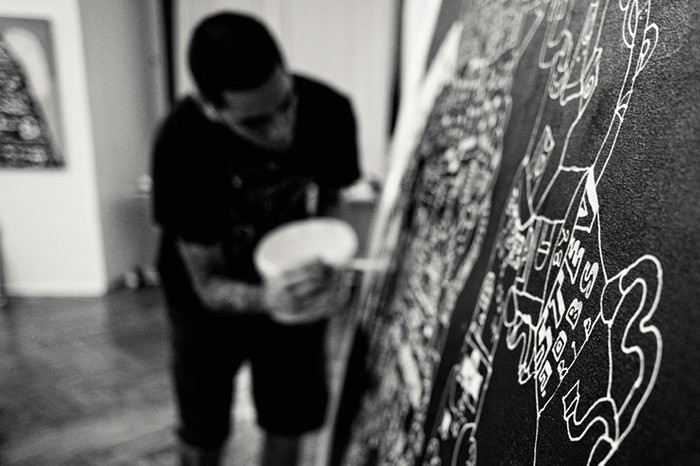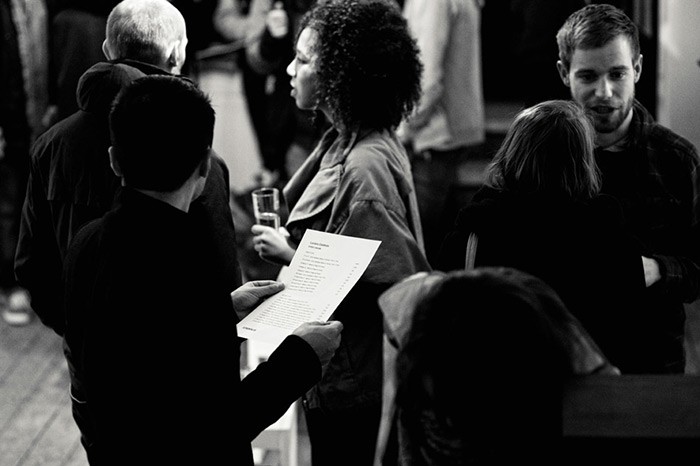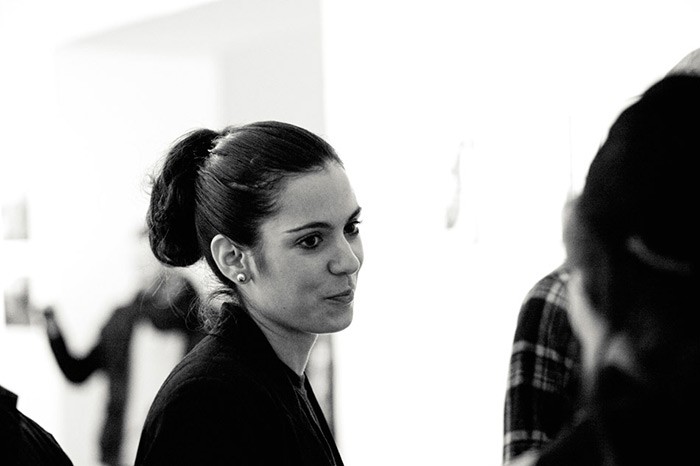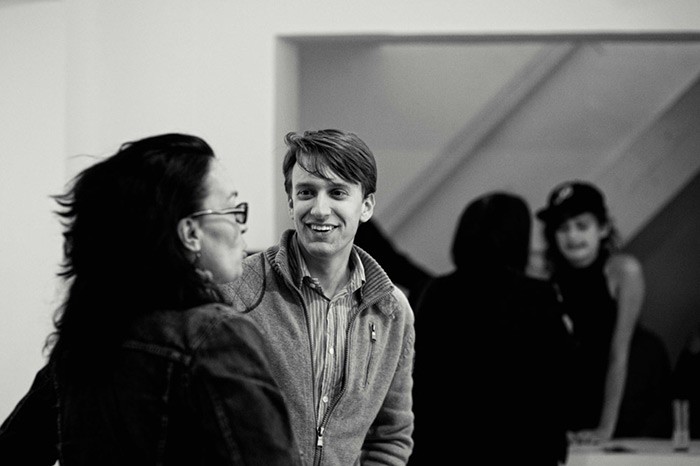 More by Luciano Calderon