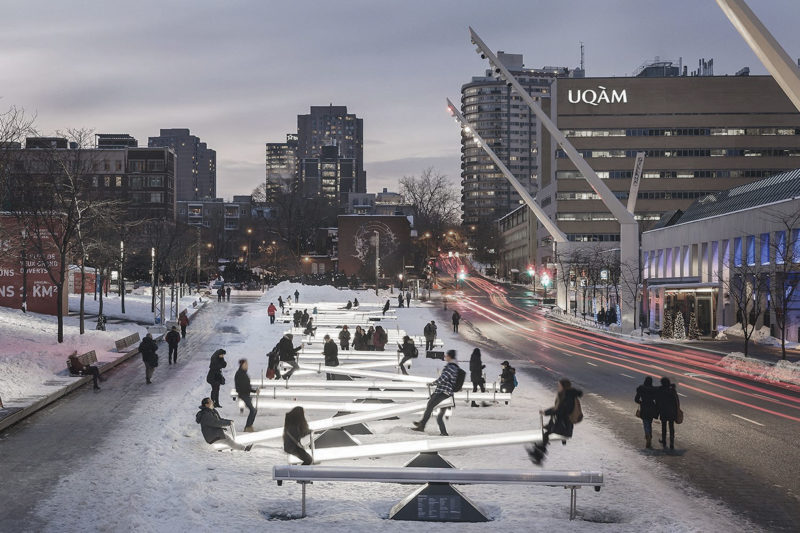 Montreal's Seesaw Installation
The Seesaw Installation in Montreal was opened for public viewing in 2015. 30 seesaws of different sizes were designed and installed in the public square of Place des Festivals. The interactive seesaws were surrounded by lights and sound to amplify the experience of the visitors. The square of Place des Festivals, Montreal's main arts district, was the perfect venue for the installation as it is often home to multiple festivals in the area.
How sound & light were used
The entire installation was titled Impulse. Each of the seesaws installed was embedded with speakers and LED lights. Once in motion, the seesaws would produce music, while the rapid movement of the LED lights within the seesaw created a magical light show for anyone that walked by the square. Each visitor using the seesaw was meant to have a different encounter; the intensity of both the sound and music would change with the up-and-down movement of the planks.
The seesaws in action in Montreal
Video projects to enhance the experience
The three collaborating design parties, Lateral Office, CS Design and EPG, also developed accompanying videos that were then projected to the surfaces and sides of the surrounding building to amplify the experience. The video imagery was created to heighten the experience given by the illuminated. The videos were designed thanks to a collaboration between Mathieu Le Sourd, a digital artist and Iregular, a digital art studio that specializes in art and technology. The music that was utilized was produced by a Toronto based composer known as Mitchell Akiyama.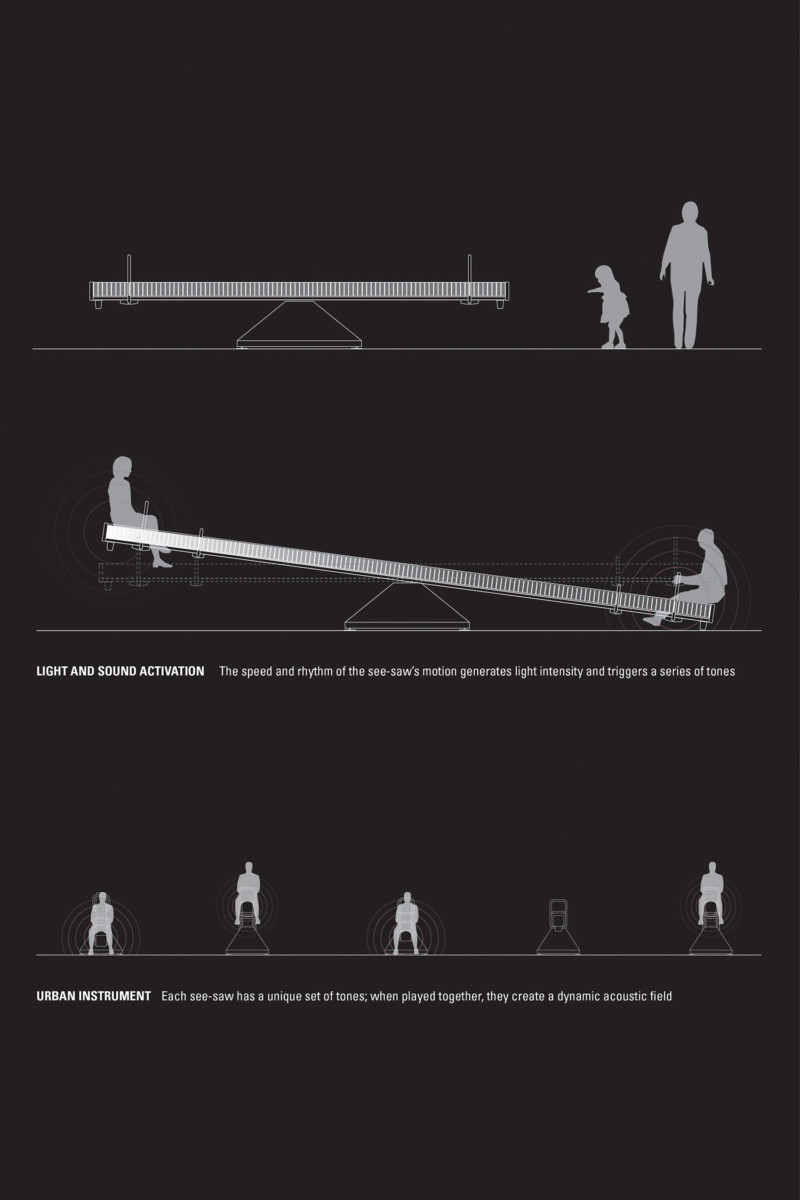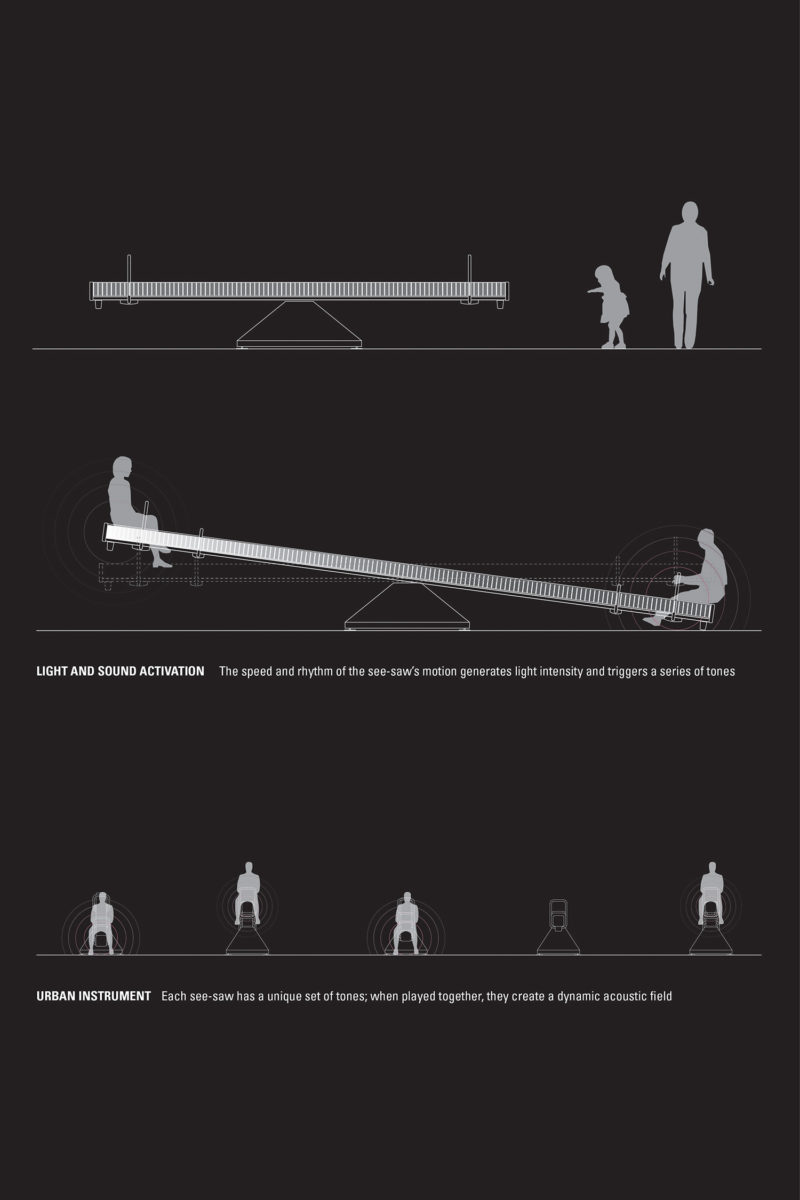 Conclusion
Aside from adding a cheerful element to the otherwise dreary winter holidays, Impulse was created to transform the local's perspective of the city and beautify it. The Impulse installation was created to be an inclusive and appealing installation that could be enjoyed by a wide range of public audiences. It was on view for the public between 10th December 2015 and 31st January 2016.
About the creators
Lateral Office was developed in 2003 by Lola Sheppard and Mason White as an experimental design that focuses on urbanism, landscape, and architecture. Apart from the Impulse installation, the firm has also produced other shows like the Chicago Architecture Biennial in 2015. CS Design, on the other hand, was founded in 2008 by Conor Sampson. It specializes in designing lighting for monuments, theme parks and buildings. Each year, the city's cultural, heritage and design team organize a new winter experience for the public to enjoy at the heart of the quarter.
Video: Interview
Seesaw Installation Impulse at Place des Spectacles
Canal Convergence, Scottsdale, 2017