Archive: Turkey
Viewers mislead: These people are not famous – Braco Dimitrijevic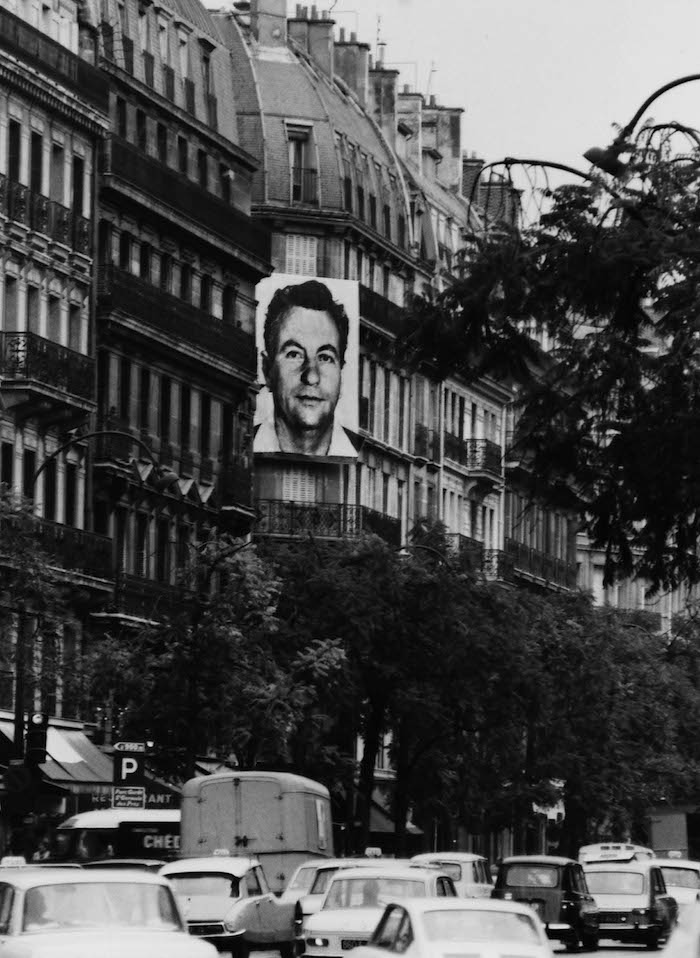 Braco Dimitrijević – Casual Passer-by I met at 11.09 AM, 1971
Braco Dimitrijević's Casual Passer-By series are a series of canvas based photographs created as from 1971. The works feature large-scale images of people that the artist met in the streets. Each of the pieces comes with the exact time and place where the artist met with the person. However, he did not always put the exact date. These images were then placed on some of the prominent positions on the facades of high traffic areas such as the museum, advertisement displays, or the underground train service.
Posted in
Blog
Tagged

Art in Istanbul, Bosnia and Herzegovina, Braco Dimitrijevic, communist, Croatia, façade art, Pera Museum, Sarajevo, Turkey, Venice Biennale, Zagreb
Leave a comment
Photos of world's biggest statues taken from unusual angles – Fabrice Fouillet

Fabrice Fouillet – Colosses, Jibo Kannon, Kagaonsen, Japan, 73m (239ft), Built in 1987
Fabrice Fouillet's 'Colosses'
Through several centuries, there have been different statues erected around the world. These statues vary in sizes and what they represent. Photographer Fabrice Fouillet embarked on a tour to study and take photographs of the biggest and most imposing statues in the world; A project he named Colosses. The project brings about a change in how these monuments are viewed, in other words, the idea of the project is not entirely to capture images of the statues or show off their sizes or the symbol they represent. The project, however, is to show these figures in the environment they are in and how they fit into the landscape and their connections to their immediate surroundings. Colosses is a study of the landscape in which monuments and commemorative statues are erected and tends to bring out another perspective from which these symbolic representations can be viewed.
Posted in
Blog
Tagged

Ang Thong, Art in Asia and by Asian artists, Art in Japan, Art in Russia, Art in Thailand, Changsha, Colosses, Dakar, Fabrice Fouillet, Foshan, Indonesia, Izmir, Kiev, Laykyun Setkyar Monywa, Murmansk, Myanmar, Poland, public art, sculpture, Sendai, Senegal, Statue of Liberty, statues, Takazaki, Turkey, Ukraine, Ushiku, Volgograd, Yuncheng
2 Comments