Archive: Art in Zürich
Public Delivery: Freedumb – 1 exhibition, 2 weeks, 3 cities

Taps & Moses
Applying paint on public transport without permission is a senseless occupation: It's dangerous, illegal and often disliked. At the end of one's career there is no big prize, no glory, no golden watch. So what motivates these artists to follow their passion?
Freedumb is not trying to give an answer to anything. It is a discovery, a trip into the unknown, a documentation, without a pre-casted opinion. Like the graffiti on public transport, it just is. The photos from prominent artists Taps & Moses, Utah & Ether and Phil America simply show you what's happening in the painter world underneath you. They just are, and they will be, whether you love it, hate it or don't care.
Freedumb alludes to the typical, dark Grifters humor. The search for freedom is a central theme in the world of graffiti.
The proceeds of the show will go entirely to support The Grifters that are currently dealing with legal issues.
Sept 4 / ZÜRICH (Switzerland)
Sept 4-6 / SOFIA (Bulgaria)
Sept 12 / PARIS (France)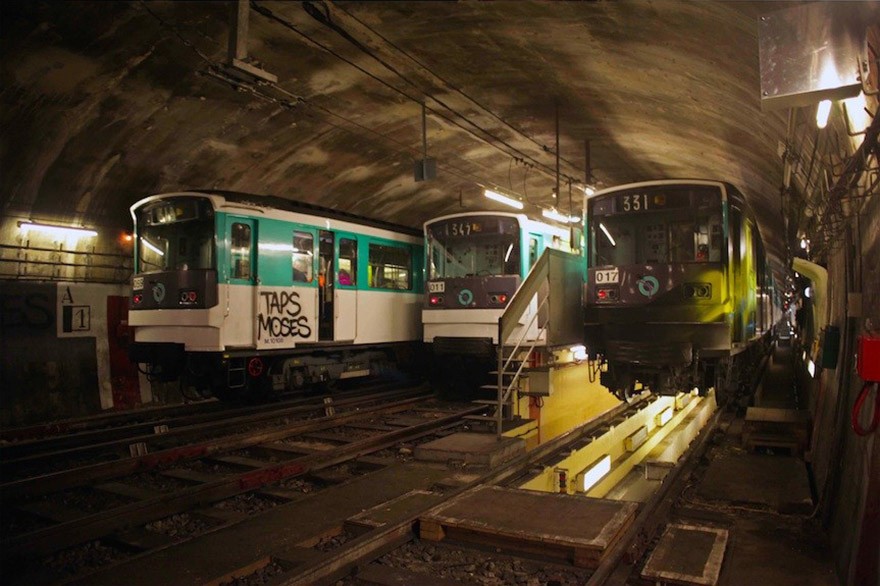 Taps & Moses

Taps & Moses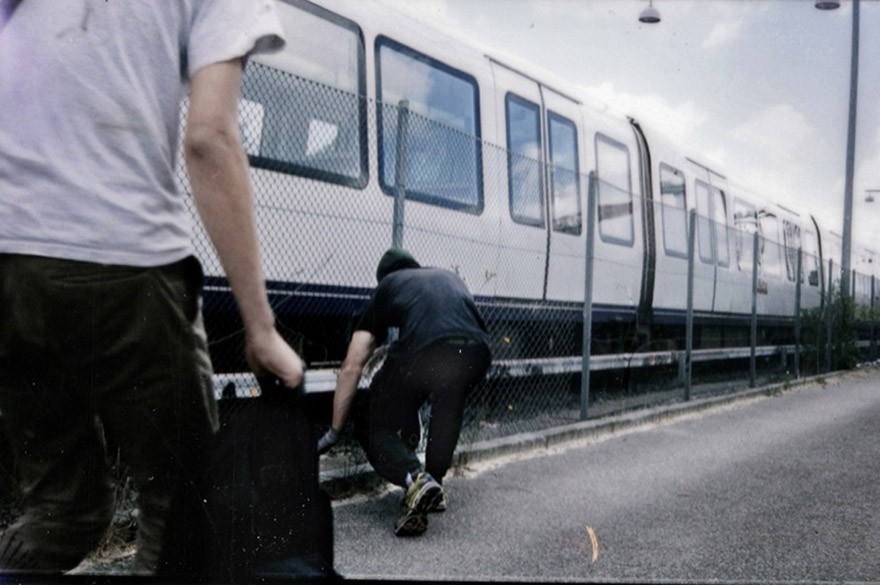 Phil America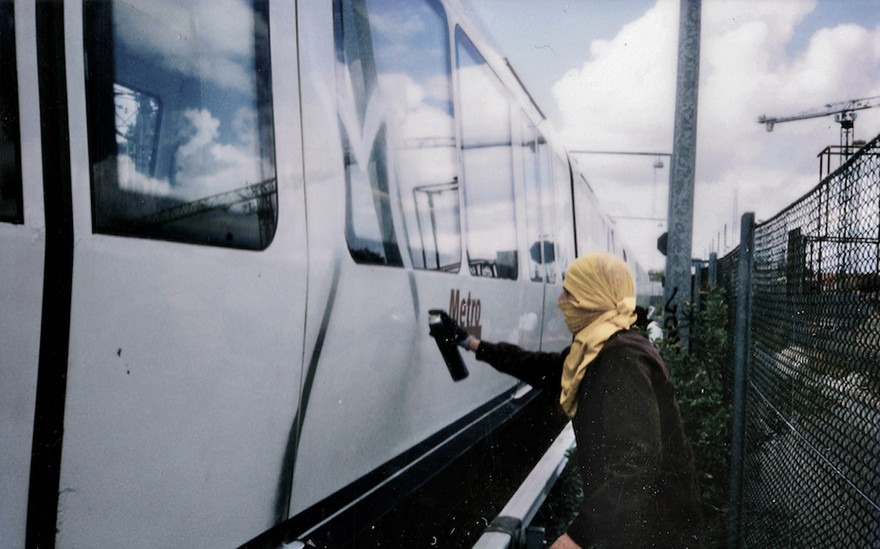 Phil America

Utah & Ether
Bold statement made through new versions of 45 iconic flags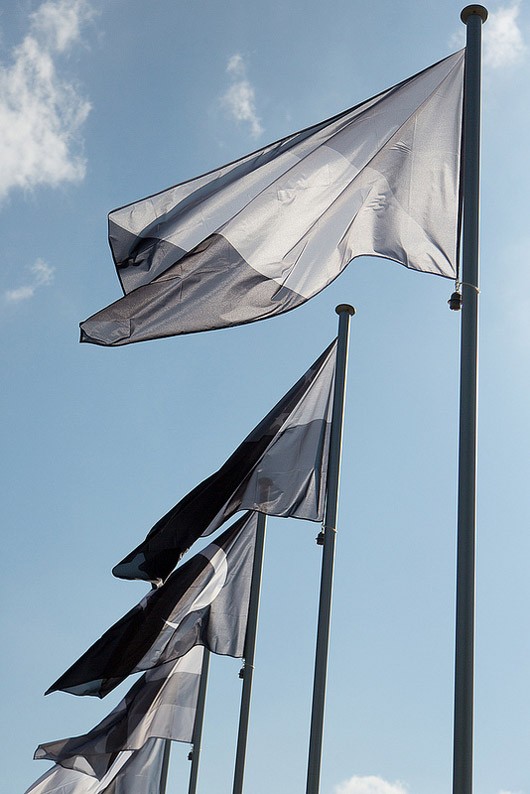 Wilfredo Prieto – Apolitico, Zürich, Switzerland, 2012
Next to Ai Weiwei's Sofa in White another interesting artwork is on display at Art and the City in Zürich right now.
Apolítico is an installation by Cuban Wilfredo Prieto (1978), first created in 2001 and now showing 45 iconic flags by countries recognized by the United Nations. However, the artist stripped the flags of their familiar colors, creating abstract and egalitarian versions. The work is shown at the Hardturm Stadium, formerly a site of international soccer matches.

Wilfredo Prieto – Apolitico, Zürich, Switzerland, 2012

Wilfredo Prieto – Apolitico, Zürich, Switzerland, 2012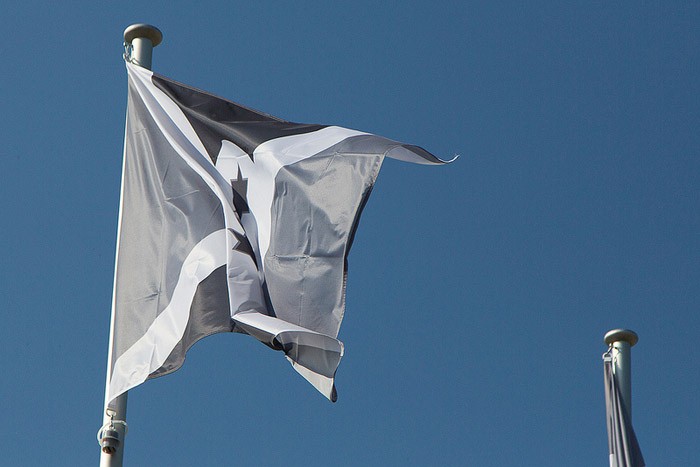 Wilfredo Prieto – Apolitico, Zürich, Switzerland, 2012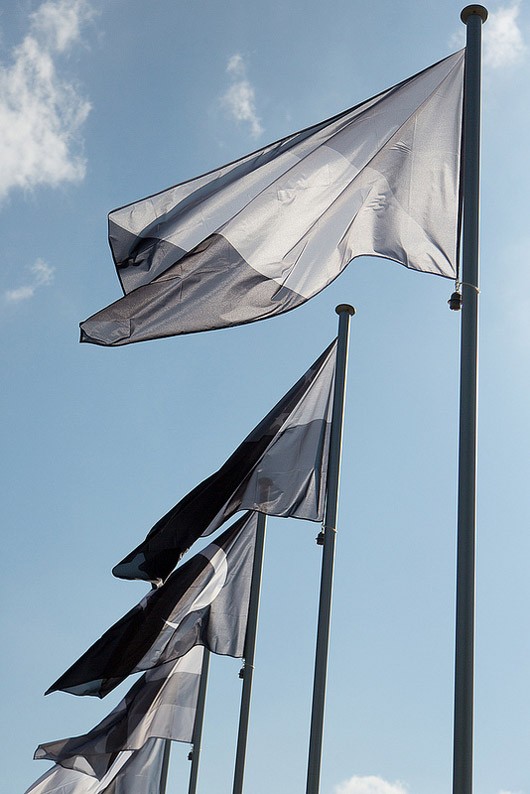 Wilfredo Prieto – Apolitico, Zürich, Switzerland, 2012
Photos: courtesy the artist und Art and the City
Uncomfortable: These two couches are made from marble

Ai Weiwei – Sofa in White, 2011, Zürich
It looks like somebody has misplaced two couches right in the center of Zürich, but curious passers looking for a rest will be surprised, the furniture feels hard and cold and doesn't deliver the expected comfort. The Sofa in White are two artworks made out of marble, created by Chinese artist Ai Weiwei (1957).
For Art and the City, the largest outdoor exhibition of Switzerland, he placed The Sofa in White right in the financial district. The artworks look like a certain model of 1970s furniture, sold in millions especially to the Chinese middle class and turned into an icon of a generation, representing achievable modest wealth and comfort. Weiwei's couches are handmade by Chinese craftsman using expensive marble, each piece is 1.020 kg heavy. They are currently in front of Credit Suisse, with UBS one of the two big banks that are situated at the Paradeplatz since the end of the 19th Century. This place is one of the world's most expensive locations and became well known through international tv as almost every report about Swiss banks shows the Paradeplatz. Now it embodies the cliche of Swiss banks like no other and stands for money and gold, bank secrecy and money laundering and for bonuses and financial crisis. The seatings are a symbol for globalization, a source of major profits for the Credit Suisse.
Ai Weiwei's The Sofa in White and other artworks are on display in the city space until September 23rd.
Art and the City takes place in Zürich right now and shows 40 works by artists like Doug Aitken, Paul McCarthy and others. The public art project coincides with the Venice Biennale and Kassel's documenta, roughly located between their two venues.

Ai Weiwei – Sofa in White, 2011, Zürich

Ai Weiwei – Sofa in White, 2011, Zürich