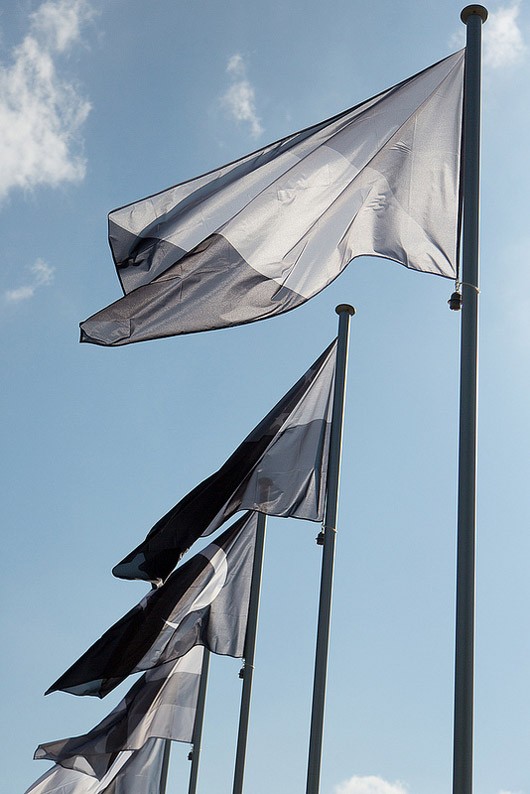 Wilfredo Prieto – Apolitico, Zürich, Switzerland, 2012
Next to Ai Weiwei's Sofa in White another interesting artwork is on display at Art and the City in Zürich right now.
Apolítico is an installation by Cuban Wilfredo Prieto (1978), first created in 2001 and now showing 45 iconic flags by countries recognized by the United Nations. However, the artist stripped the flags of their familiar colors, creating abstract and egalitarian versions. The work is shown at the Hardturm Stadium, formerly a site of international soccer matches.

Wilfredo Prieto – Apolitico, Zürich, Switzerland, 2012

Wilfredo Prieto – Apolitico, Zürich, Switzerland, 2012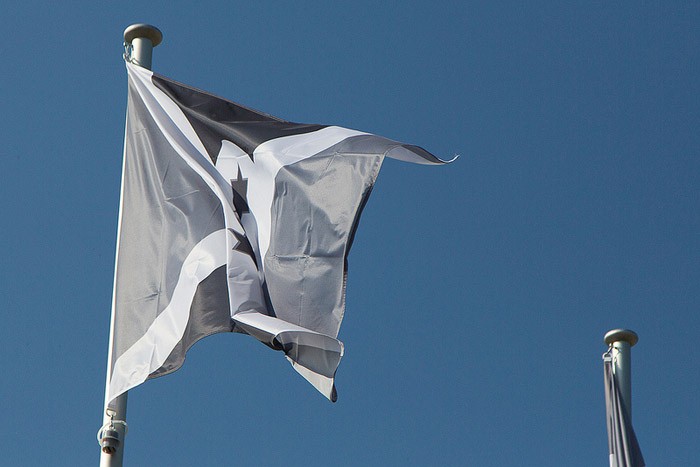 Wilfredo Prieto – Apolitico, Zürich, Switzerland, 2012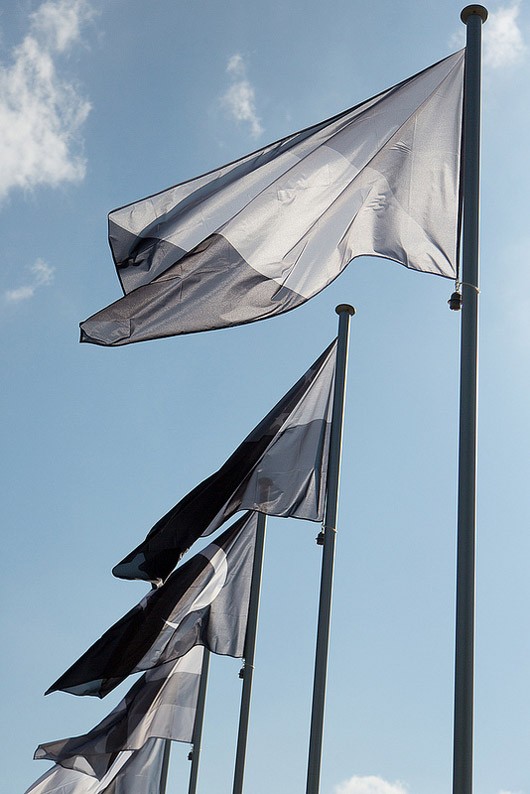 Wilfredo Prieto – Apolitico, Zürich, Switzerland, 2012
Photos: courtesy the artist und Art and the City
Related works