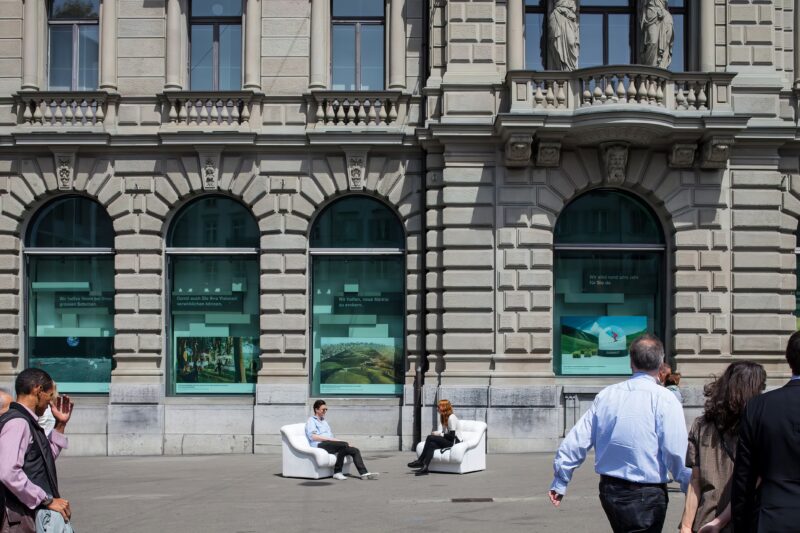 Ai Weiwei created these two couches
It looks like somebody has misplaced two couches right in the center of Zürich, but curious passers looking for a rest will be surprised. The furniture feels hard and cold and doesn't deliver the expected comfort. The Sofa in White are two artworks made out of marble, created by Chinese artist Ai Weiwei.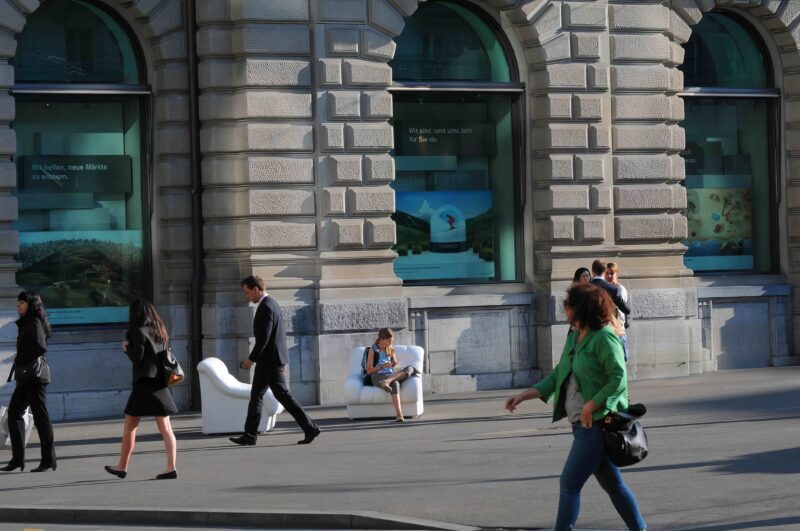 What the couches represent
For Art and the City, the largest outdoor exhibition in Switzerland, he placed The Sofa in White right in the financial district. The artworks look like a specific model of 1970s furniture, sold in millions, especially to the Chinese middle class and turned into an icon of a generation, representing achievable modest wealth and comfort. Weiwei's couches are handmade by Chinese craftsmen using expensive marble. Each piece is 1.020 kg heavy.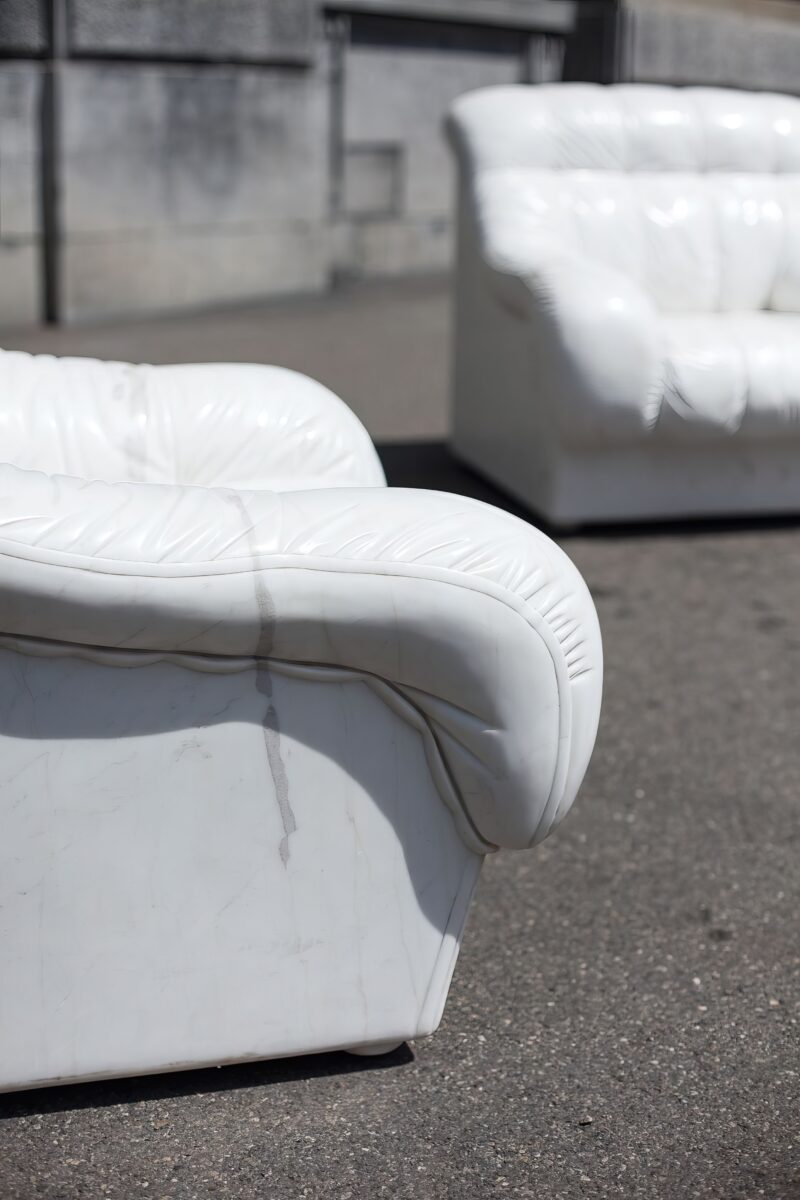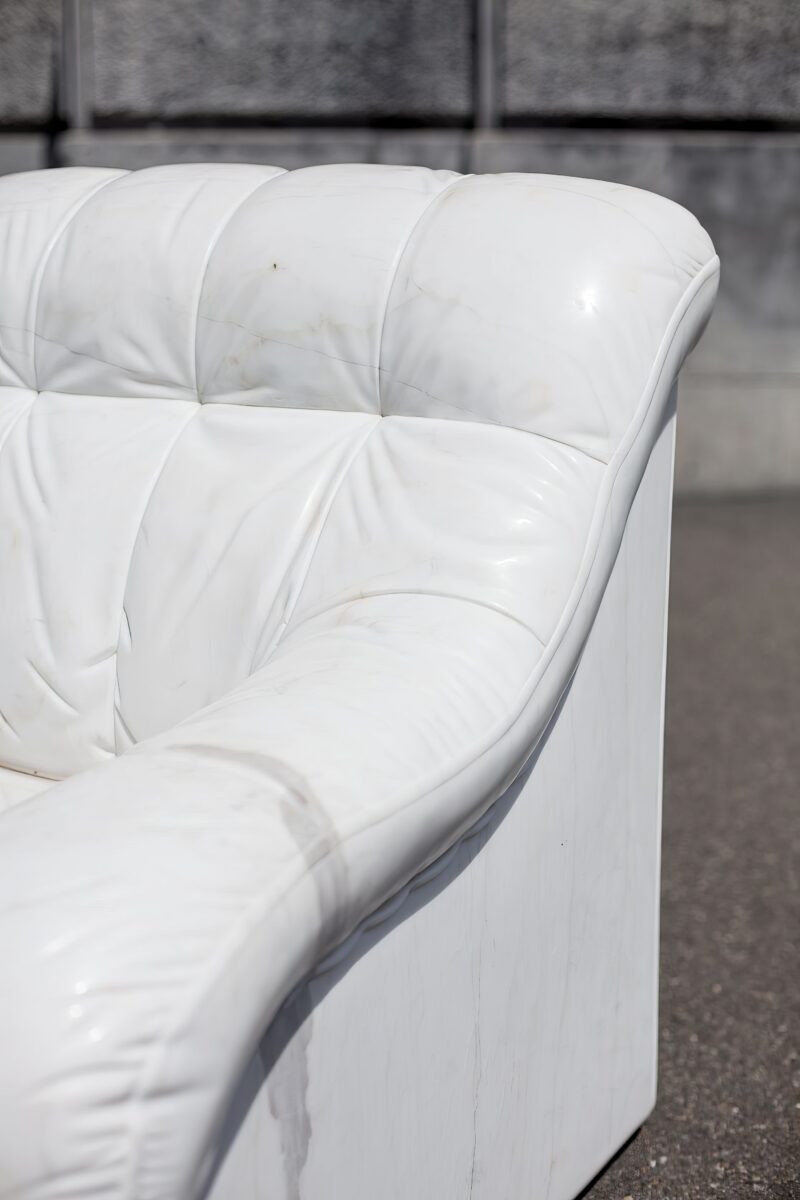 The meaning of the place
They were installed in front of Credit Suisse, with UBS one of the two big banks that are situated at the Paradeplatz1 since the end of the 19th Century. This place is one of the world's most expensive locations and became well known on international TV as almost every report about Swiss banks shows the Paradeplatz.
It embodies the cliche of Swiss banks like no other and stands for money and gold, bank secrecy and money laundering and bonuses and financial crisis. The seatings are a symbol of globalization, a source of significant profits for Credit Suisse.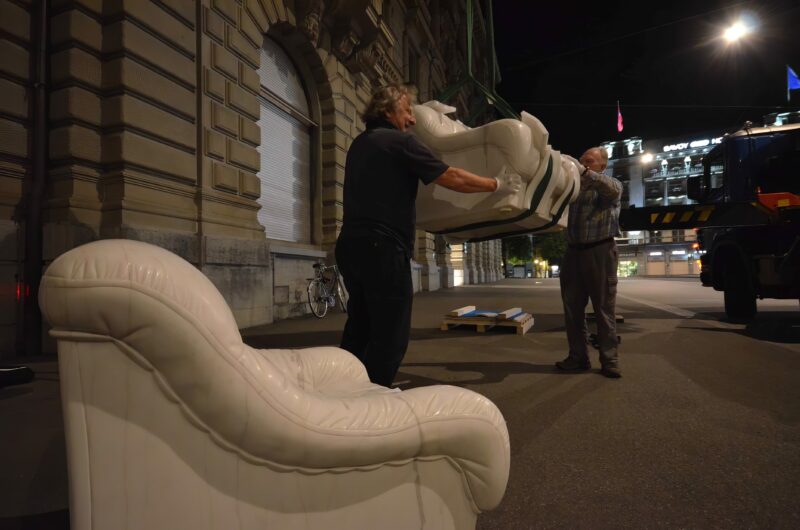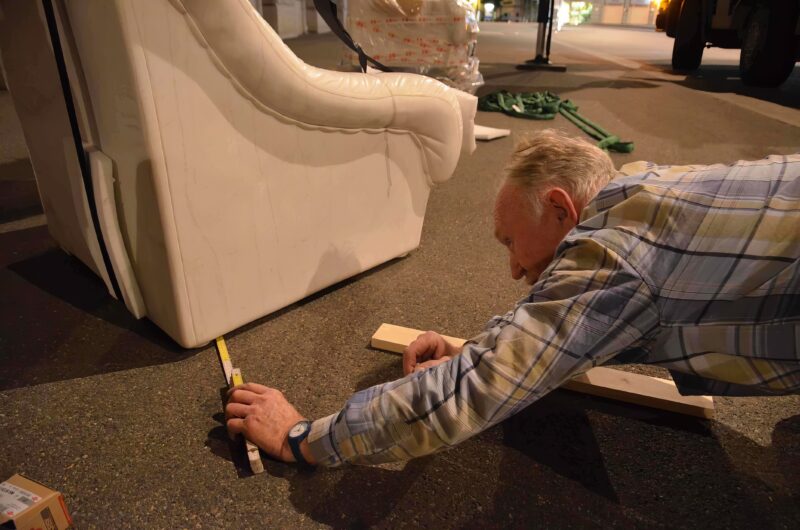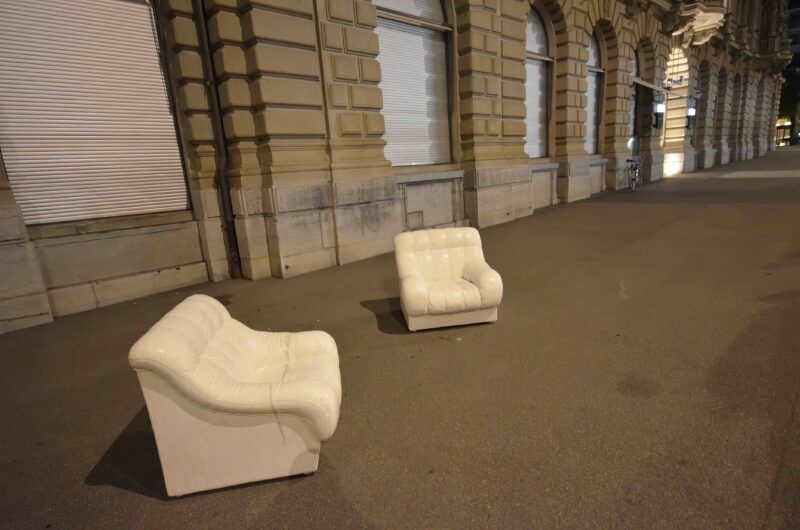 More by Ai Weiwei
Footnotes