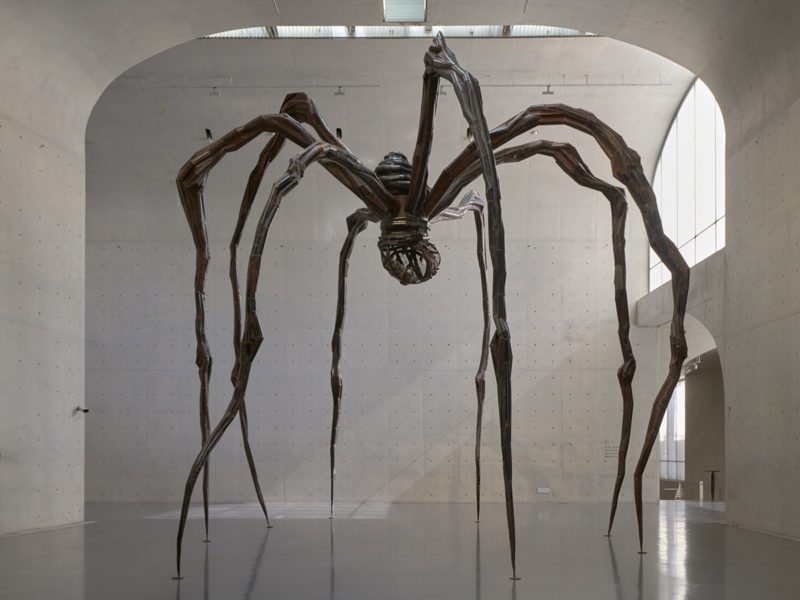 Biography
Introduction
Louise Bourgeois' art has always been inspired by her upbringing and childhood. As an artist, Bourgeois remained at the forefront of successive new developments for over six decades that she had been in the industry. She always did so in her own powerful and inventively ingenious terms.
In 1982, at the age of 71, Louise Bourgeois became the first female artist to be honored with a major retrospective at the New York Museum of Modern Art. Although she had to wait until very late in her career to receive the wide recognition that she deserved, Bourgeois' art was always consistent with the materials that she utilized, whether she was dealing with sculpture, drawing, printmaking, installation or even writing.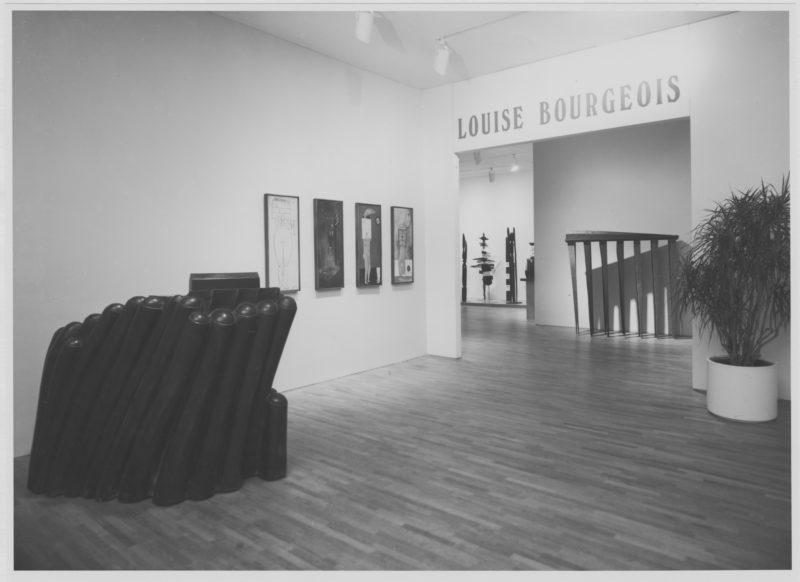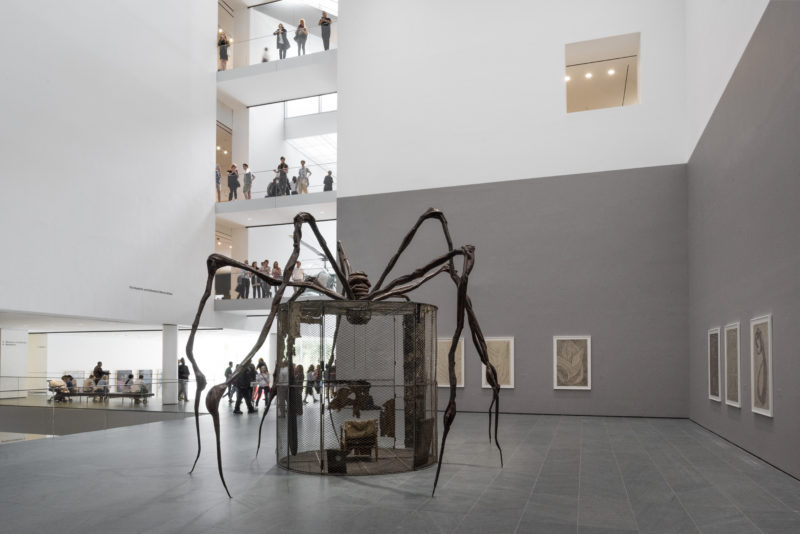 Themes of her work
In the years after she was honored, she continued to create some of her most influential and persuasive works in her Brooklyn studio and her Manhattan home. Though she was most famous owing to her work with spiders, other themes dominating her artwork are fear, sex, and rage. As a result, her work was always full of context and deep meaning and was characterized by variety, which are the marks of a truly modern artist.
Louise Bourgeois created a solid reputation for herself for taking techniques, ideas, and images rooted in her memories and experiences of childhood to create radically new and shocking pieces of art. Also inspired principally by the art scene during the 1930s in Paris, Louise Bourgeois created powerful images inspired by the unconscious that made even the most massive gallery space feel warm and confessional.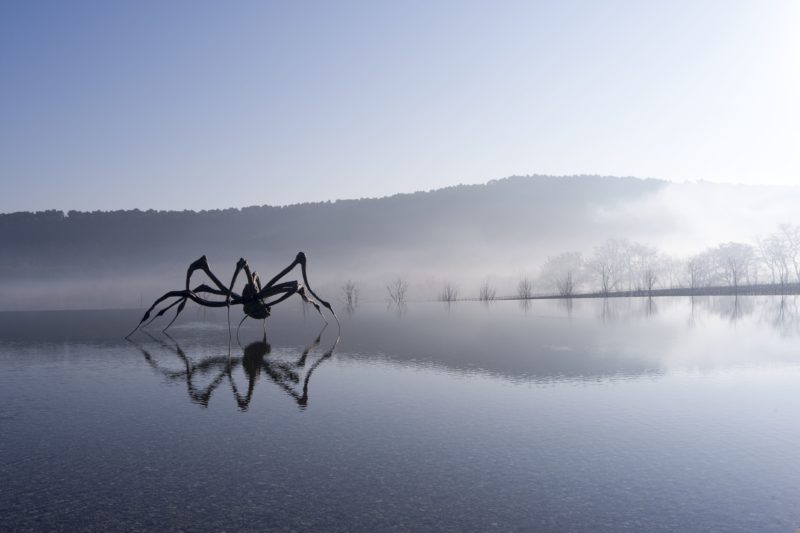 Who is Louise Bourgeois?
With a highly successful career as an artist that spanned eight decades, all the way from the 1930s to 2010, Louise Bourgeois today is recognized as one of the best and most influential female artists of modern and contemporary art. Best remembered for her installations and sculptures, her work was influenced by her role as a woman in modern society. Similar to other female surrealist artists of her time like Claude Cahun, Frida Kahlo and Dorothea Tanning Toyen, Louise Bourgeois was a 2nd generation surrealist that expressed her inner words and feelings with bold colors and sharp lines. Today, her work is featured in galleries and museum spaces all over the world. Louise Bourgeois continued creating her masterpieces until she passed away at the age of 98.
What made her a pioneer?
Utilizing different mediums such as sculpture, fabric, drawings, and prints, her work was extraordinary and unique, which is why she is celebrated today as a pioneer of the late 20th and 21st centuries. Like female surrealists of her generation, Louise was known for channeling pain and her experiences into the creative concepts of her masterpieces. These highly charged feelings allowed her to produce her deeply meaningful artwork with the goal and intention of evoking emotional responses and reactions from her audience. Often unnervingly aggressive and massive, Louise Bourgeois was also a feminist force to reckon with in the art world.
Her early life
Louise Bourgeois was born on Christmas day in Paris as the second born of three children. Her parents, Joséphine Fauriaux and Louis Bourgeois, operated an antique tapestry gallery. Her dad was forced to leave the family business when he was drafted into World War 1, leaving the household with many fears and anxiety regarding his safety. After the war ended, her family moved to the suburbs, where she took up art and several subjects throughout her childhood.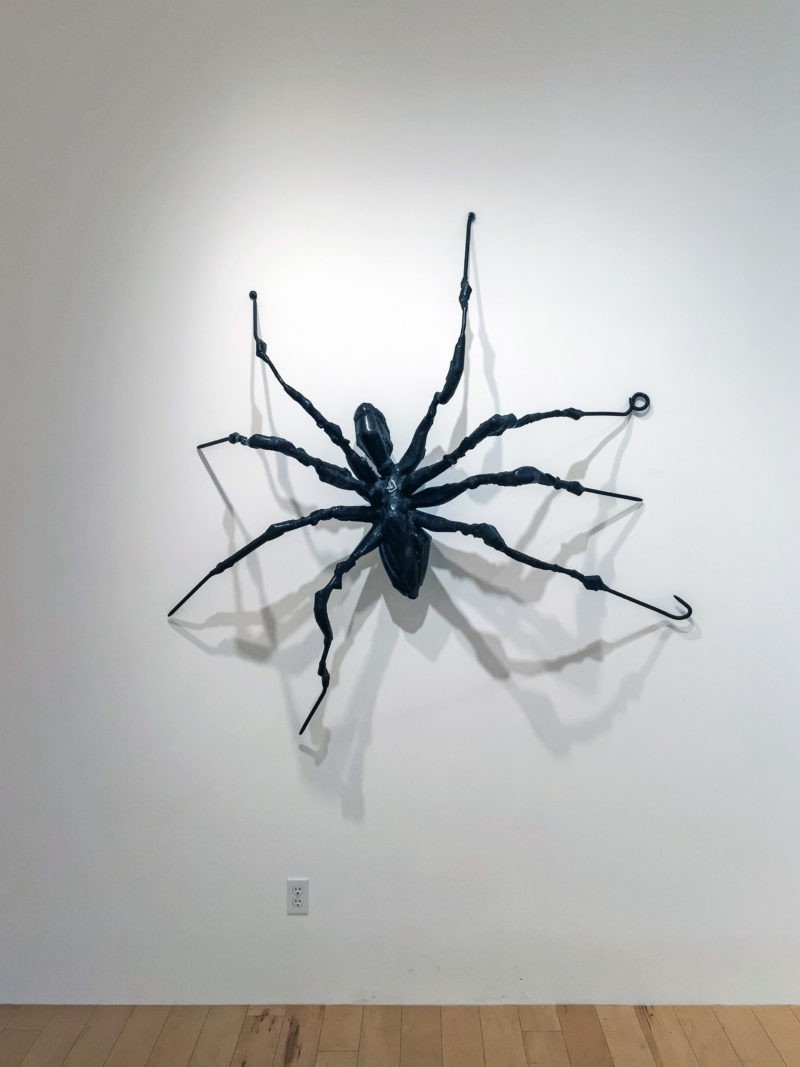 Moving to New York & dealing with stress
After Louise completed her art studies, she opened up a small print shop next to her family's business, which is where she met and fell in love with art historian Robert Goldwater1. The two got married and moved to New York where Louise met and studied art in Manhattan with abstract expressionist Vaclav Vytlacil2. She lived in New York for the greater part of her life, where she continued to work on her art until she secured a teaching position at the Pratt Institute in Brooklyn. By this time, she was already in her 60s with three children.
During this time, her work revolved around sculptures and the Feminist movement, which is how she started attracting exhibition opportunities. Her artworks were created as a response to the psychological stress that she encountered during her childhood and the pressure she experienced in her marriage and motherhood. As a child, her father was a well-known philanderer that was quite overpowering as well. As a child, her father placed his mistress Sadie Gordon Richmond in the family household as a governess to his children when Louise was only 10. The affair between the two occurred right under her mother's nose for ten years, a fact that caused a lot of distress for young Loise and her family.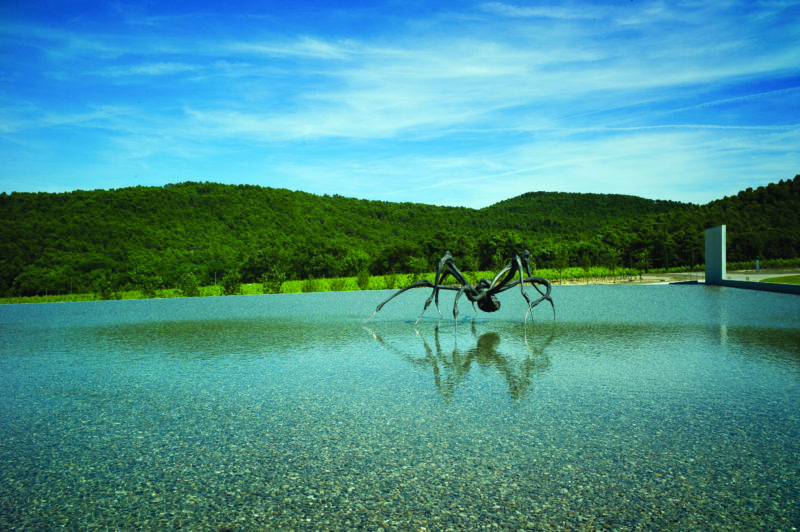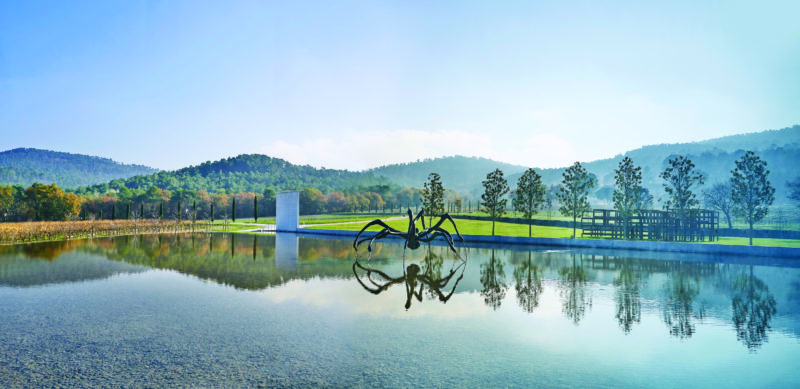 Louise Bourgeoise's spiders
The first time Bourgeoise showed her spider sculpture Maman
It was not until her first retrospective at the Museum of Modern Art in 1981 that Bourgeoise began talking openly about her traumatic childhood experiences, as well as her feelings of anger, self-doubt, and fear, all of which she struggled with and put into her artwork. Maman, her 30 feet high spider, was not exhibited until 20 years later at the Tate Modern in London.
When Tate Modern opened its doors in 1999, the museum commissioned Bourgeois as the first artist to exhibit her art in the massive Turbine Hall. Maman consisted of a tall steep spider sculpture representing both protection and benevolence. While this was not the first time Bourgeois had included a spider motif in her work, having appeared several times in some of her work during the 1940s, her 1999 exhibition at the Tate was certainly her largest. She first used the spider motif in a small ink and charcoal drawing created in 1947.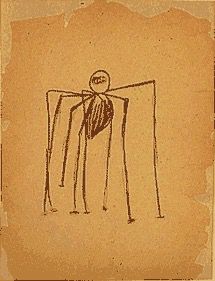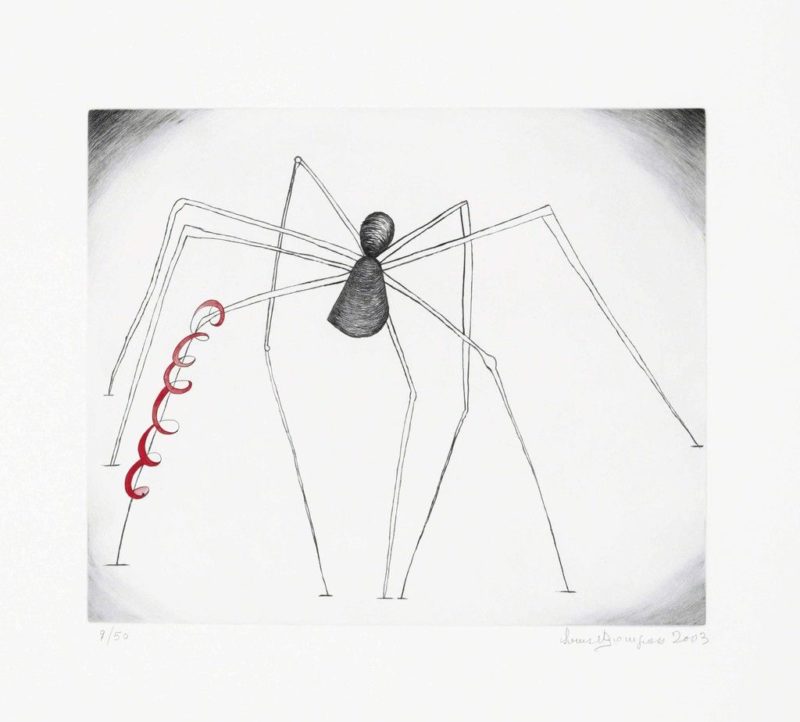 How were the sculptures made?
Her spider sculpture was created using steel and marble. Supported on eight thin legs, the spider's body was suspended above the ground, which allowed audiences to walk freely underneath. Each ribbed leg was created out of two pieces of steel. Underneath the spider was also a wire-meshed sac that contained 17 white and marble eggs.
Bourgeoise's spider sculptures were always large, but they got more massive between 1995 and 1999. Her largest spider installation was approximately 21 feet tall and showed a body and round head of a spider supported on eight stick-like legs. Over the years, Bourgeoise made spiders in a range of media and ranging in size. The smallest spider she ever created was a 4-inch brooch, but her largest by far was the Maman sculpture close to 30 feet tall and could only be installed outside. Today, spiders have become synonymous with Louise Bourgeoise's work.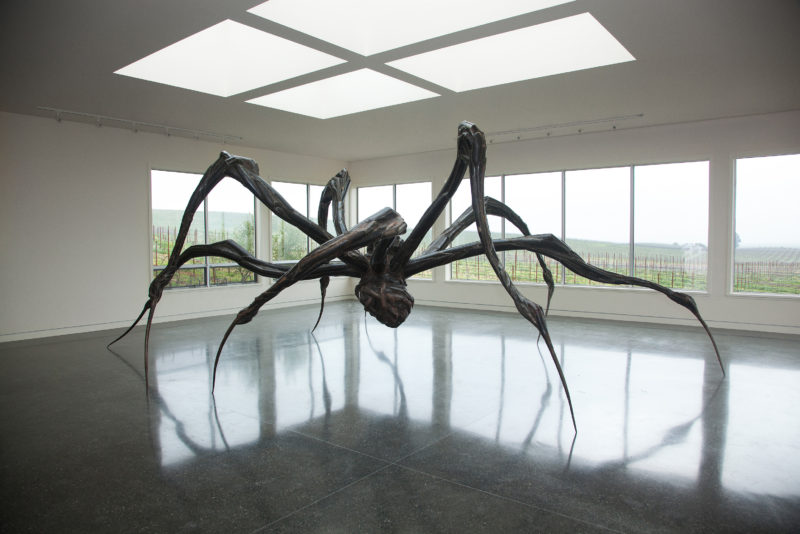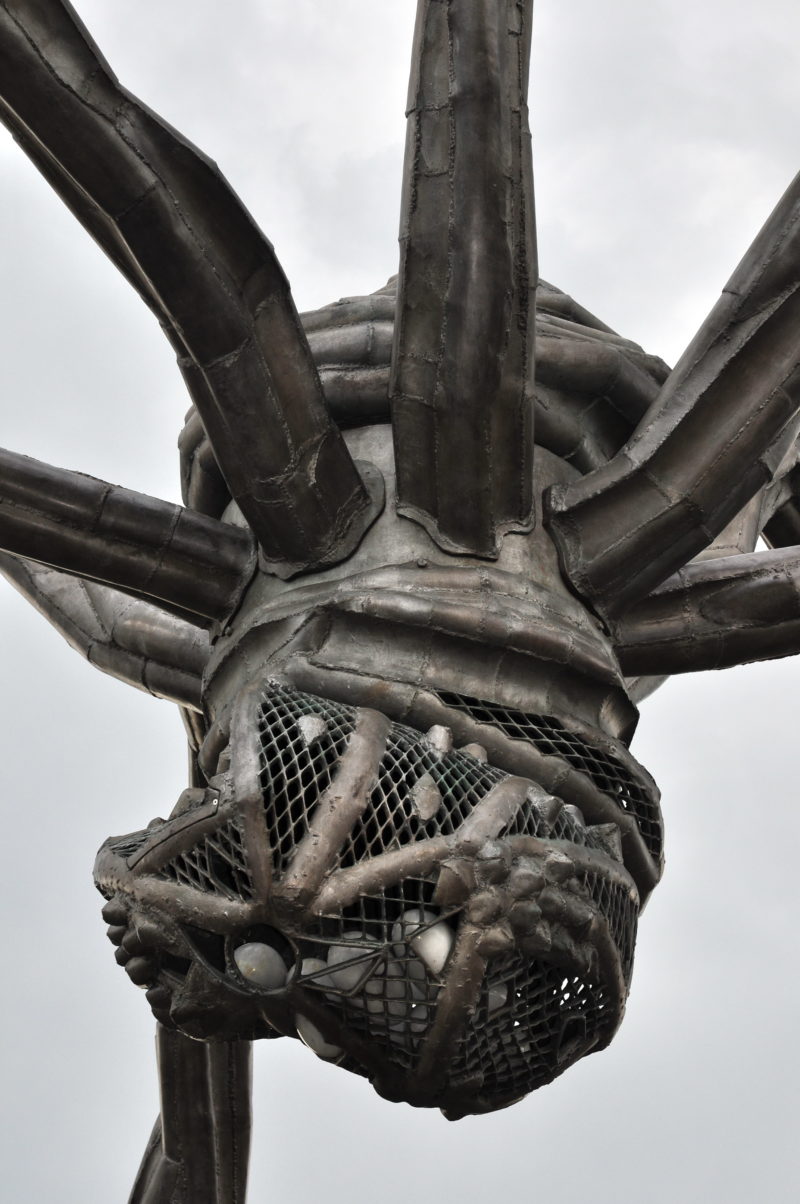 Where can you find the Maman?
The Maman is on permanent display in:
| Country | City | Location | Note |
| --- | --- | --- | --- |
| United Kingdom | London | Tate Modern | In front of the museum |
| Canada | Ottawa | National Gallery of Canada | In front of the museum |
| Spain | Bilbao | Guggenheim Museum | In front of the museum |
| Japan | Tokyo | Mori Art Museum | In front of the museum |
| South Korea | Samsung Museum of Art | Leeum | In front of the museum |
| USA | Bentonville, Arkansas | Crystal Bridges Museum of American Art | In the museum's courtyard |
| Qatar | Doha | Qatar National Convention Centre | In the lobby |
| USA | Des Moines, Iowa | Pappajohn Sculpture Park | Inside the park |
| USA | Kansas City | Kemper Museum of Contemporary Art | In front of the museum |
| Russia | Saint Petersburg | Hermitage Museum | Installed at the museum |
Interpretation
The title Maman when directly translated means mummy. Maman was created By Louise as an ode to the loving but tumultuous relationship that the artist shared with her mother. Maman was created to express the complexity of the relationship that parents have with their children. The large spider was designed to hold eggs in the belly area, just like a mother expectant does. By the time Louise was creating Maman, her mother had already passed. Since spiders are some of the best weavers, the protective spider was created in part to pay tribute to her work as a weaver and tapestry restorer.
According to Loise, her mother was patient, soothing, subtle and useful, just like a spider. Loise not only saw her mother in her spiders, but she also saw a reflection of herself in them as well. For Louise, spiders were not only to be feared but also revered. Maman represented an ambiguous image; behind its threatening appearance, there was also an illusion of protection against evil because spiders are often used to kill disease-carrying mosquitos.
For the artist, the spider's principal allusion was the mom-patient archetype, hardworking and indispensable, just like spiders are to the environment. The common thread in all of Loise's work was that all her images related to her private and personal experiences. One of the most powerful feelings that she wanted to share with her audience was that of the interaction between togetherness, isolation and feminism.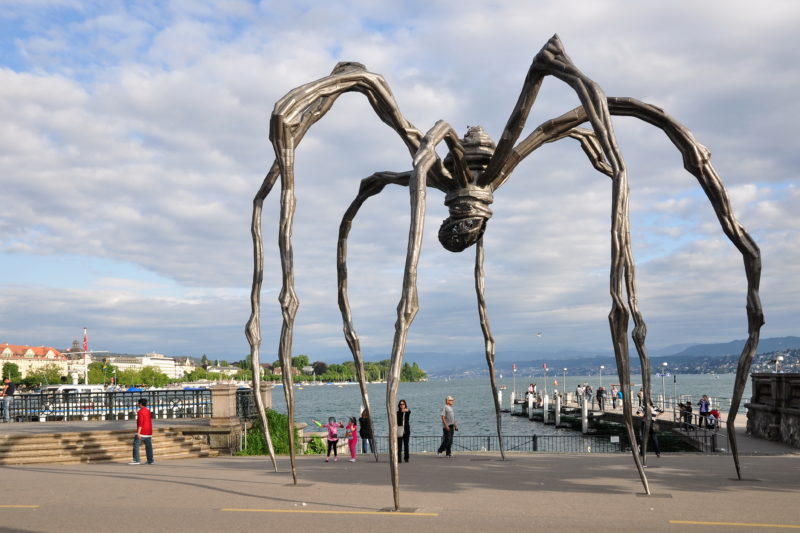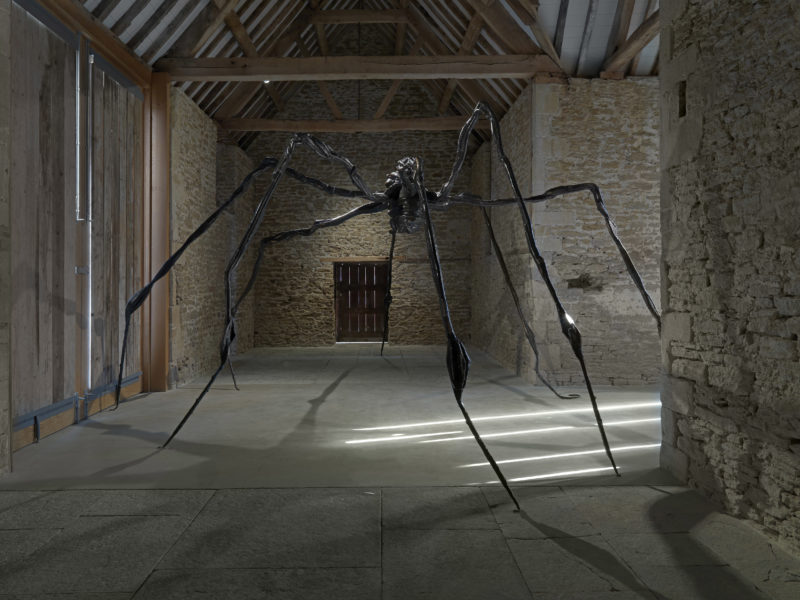 Conclusion
Because Maman also focused on the female form with the sac of eggs, she was assertive in denying any political statements in her work. It is important to note that Maman bore little or no political agenda (her symbolism was relative to her personal experiences). However, she is most often associated with the feminist movement today. Nonetheless, her work inspired audiences to find something that they can relate to.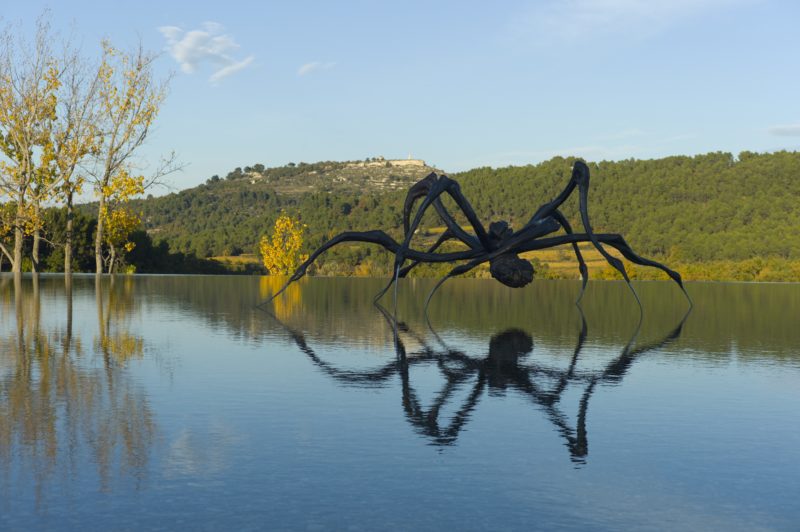 Videos
Interview & documentary, 2016
Louise Bourgeois – 'I Transform Hate Into Love' | TateShots
Documentary, 1994
Footnotes