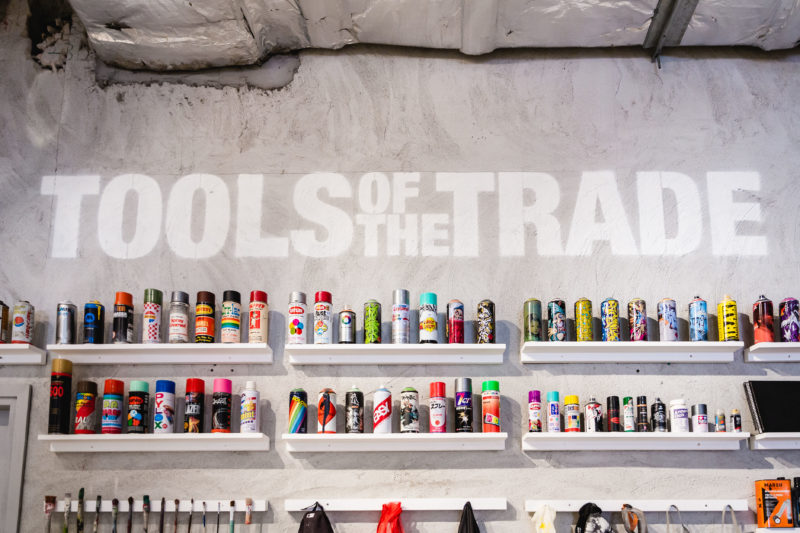 Introduction
HKwalls' Tools of the Trade was the first thematic public exhibition held in Sheung Wan, Hong Kong, between 8th May and 6th June this year (2021). It tried to give the public an insider's peek at the very secretive circles of modern graffiti and street art.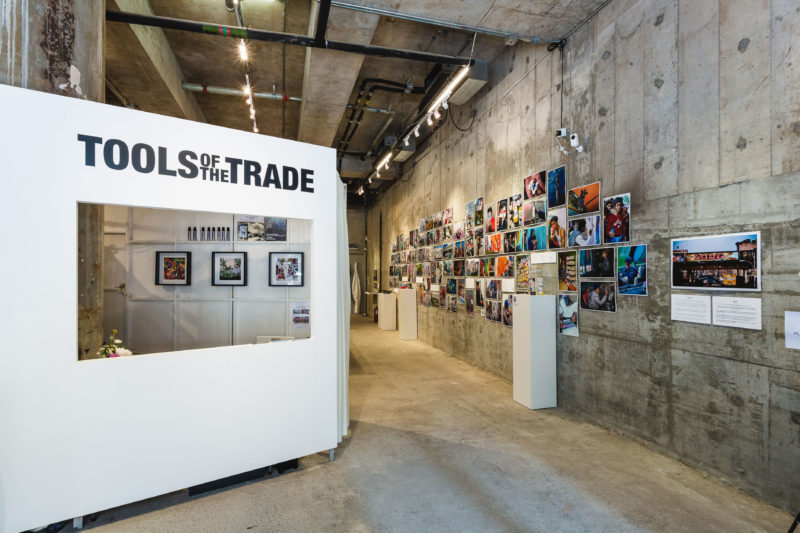 What was shown
A wide array of tools commonly used for creating graffiti were showcased during the exhibition, ranging from homemade ones to technology-driven tools. Apart from the physical tools, some dating back to the 1950s, the show also welcomed artists from all corners of the globe to display their original works, installations, photos, videos, and films.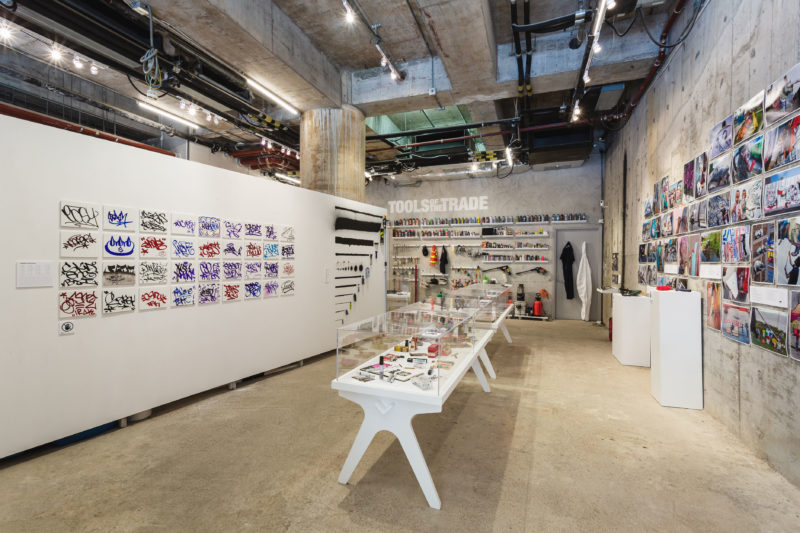 As you may already know, graffiti artists have not always been welcomed in society. That's why many work in the cover of darkness as a result of the consequences that lay in store for these artists if they are apprehended by authorities. As a result of this, graffiti artists have been forced to come up with inventive techniques and tools that can allow them to produce their best works as fast and efficiently as possible.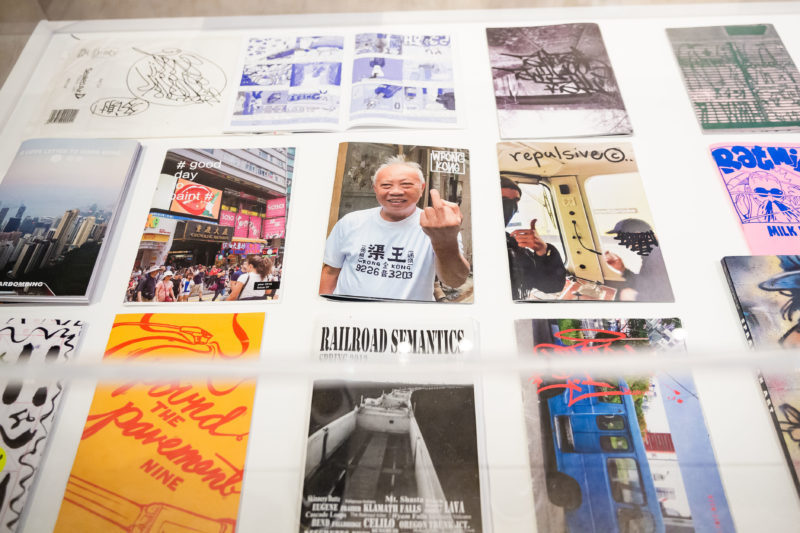 This exhibition also helped to greatly demystify the world of street art by introducing it to a wider audience through mural paintings, workshops, and a series of shows from upcoming and well-known graffiti artists.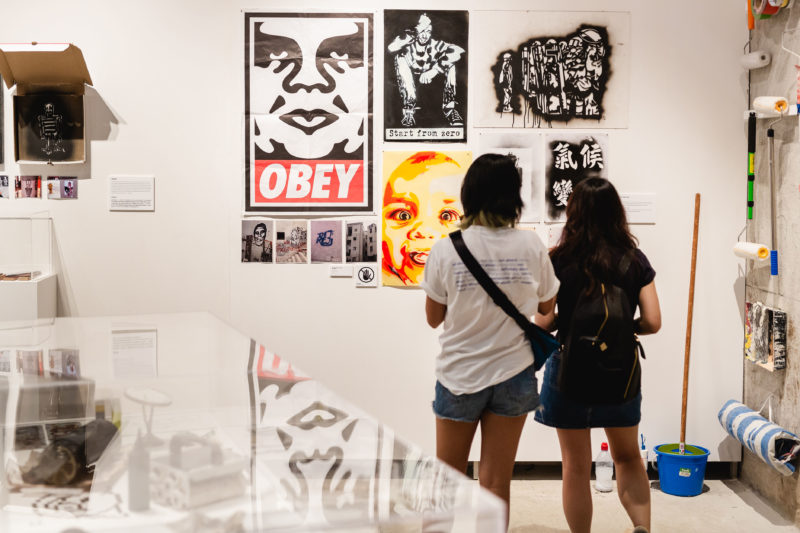 Some of the tools showcased during the exhibition include marketers, spray cans and stickers, stencils, modified extinguishers, stamps, and paste-ups to more technologically advanced objects such as drones. The point here was to highlight the tools that graffiti and street artists utilize and the changes they have undergone throughout history.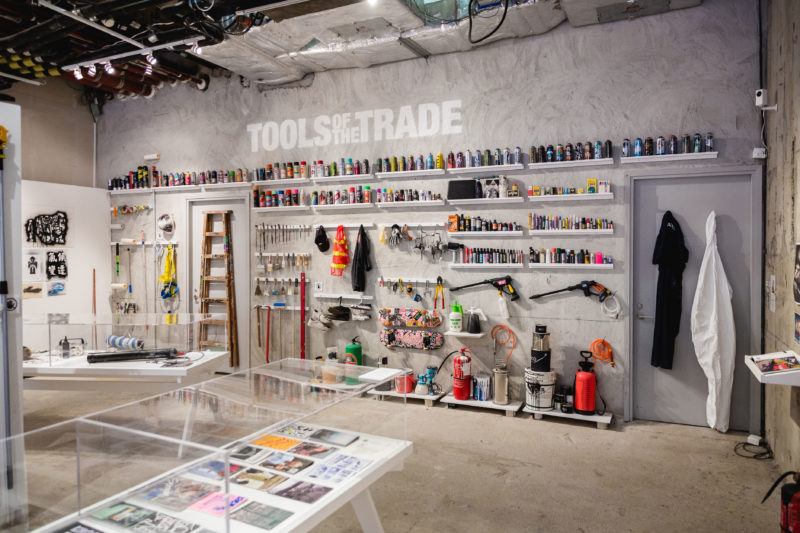 Drone graffiti
A series of videos highlighted the evolution of painting drones. They documented a project led by Moscow-based artist Misha Most in 2017, in collaboration with Interactive Lab and Tsuru Robotics, exploring the scope of cooperation between human artists and robots (in this case, autonomous drones) in what is thought to be the first-ever "graffiti drone."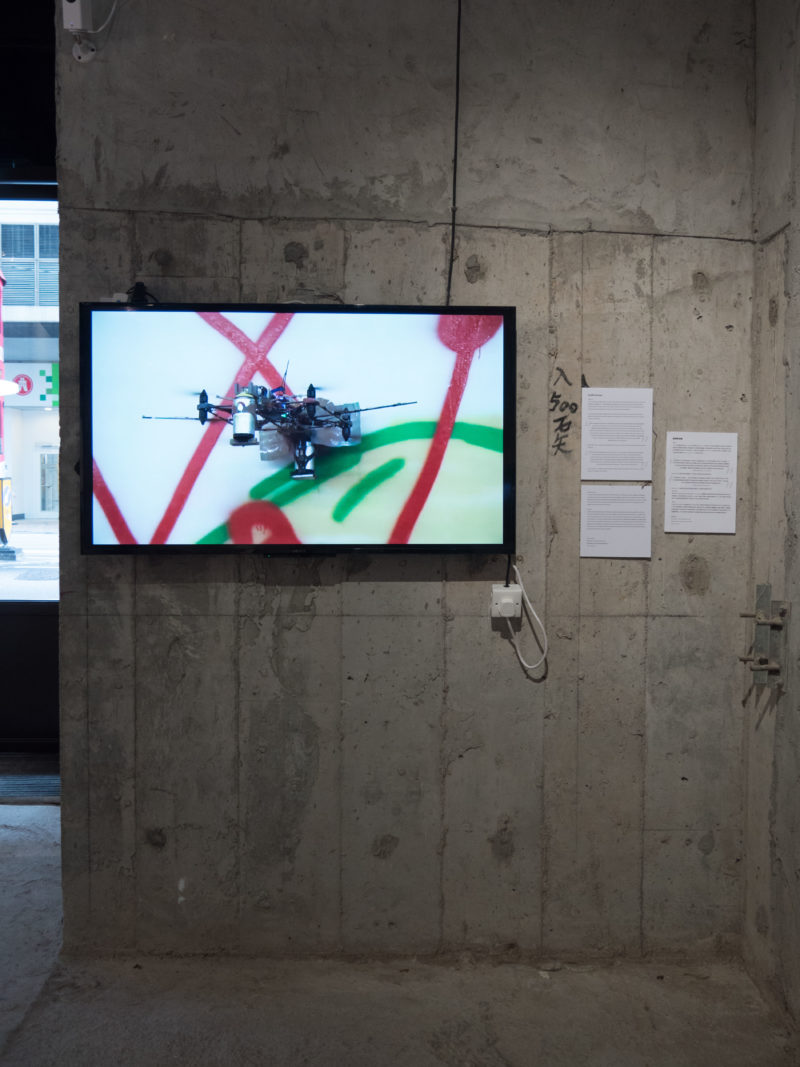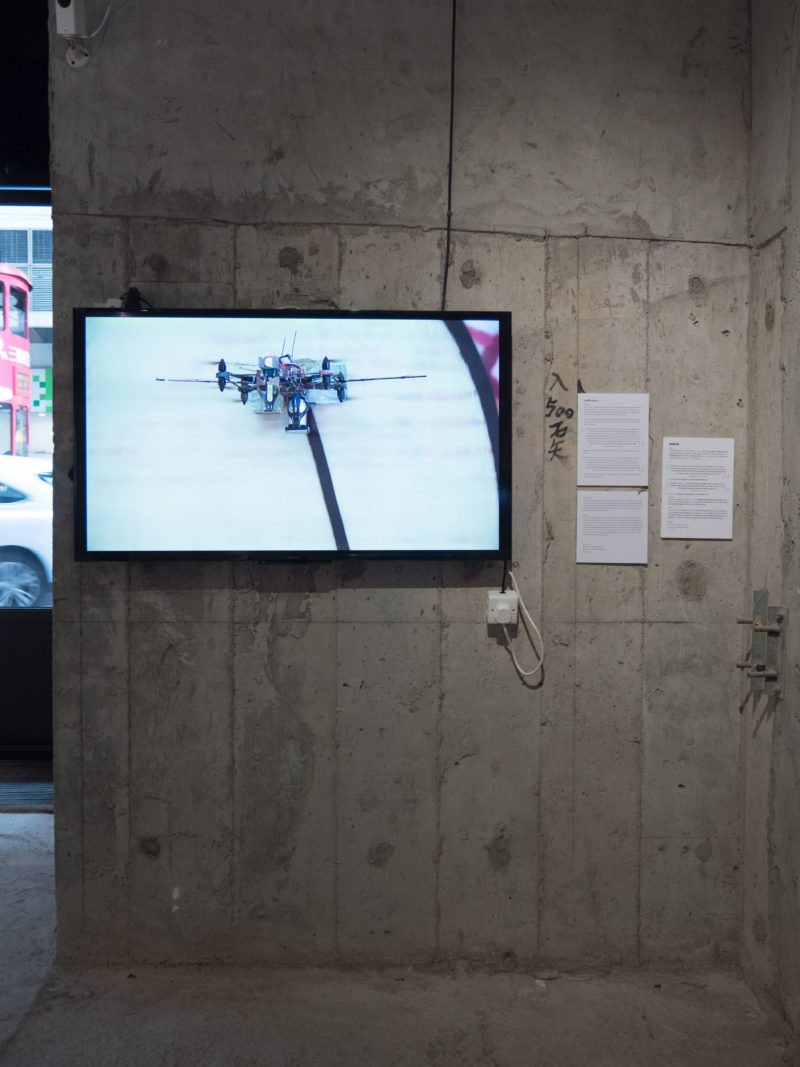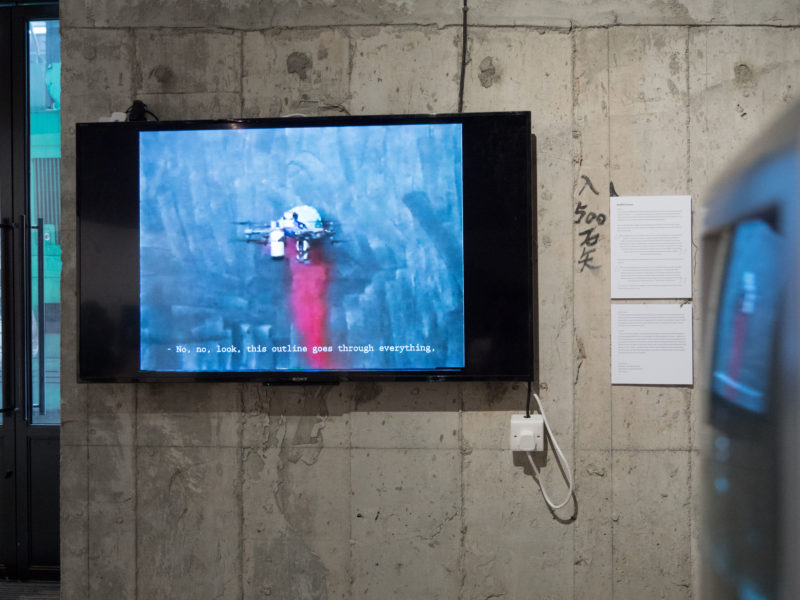 Go Hung's paper sculptures
Hong Kong-based artist Go Hung (1980) made these 10 cents "Loose Change" coin sculptures in two series of 7, one made from recycled office paper and one from recycled newspaper. Each coin equals 10 Hong Kong cents worth of paper collected by one of the city's many disenfranchised paper collectors.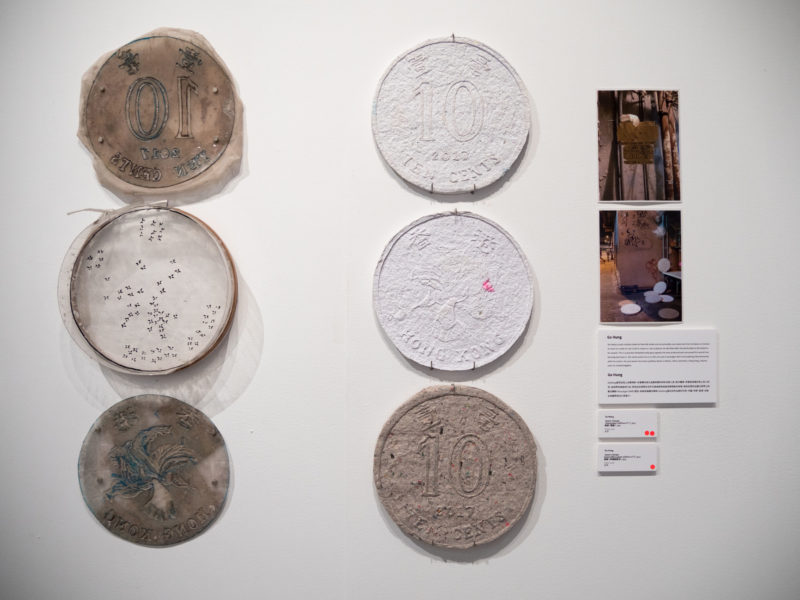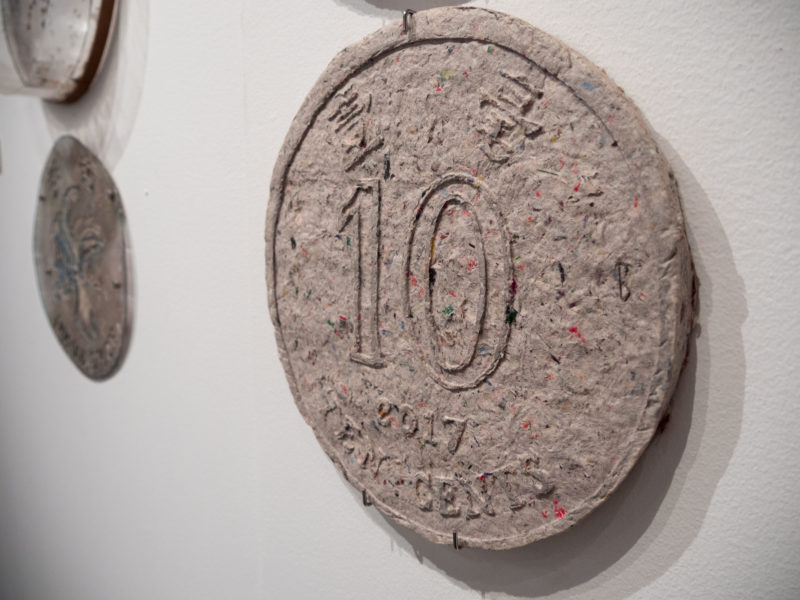 Martha Cooper's photo collection
Apart from shining a light on the work of some graffiti artists, the exhibition also featured a collection of 80 photographs from celebrated American photographer Martha Cooper. For the show, she selected pictures that specifically highlight the tools artists use.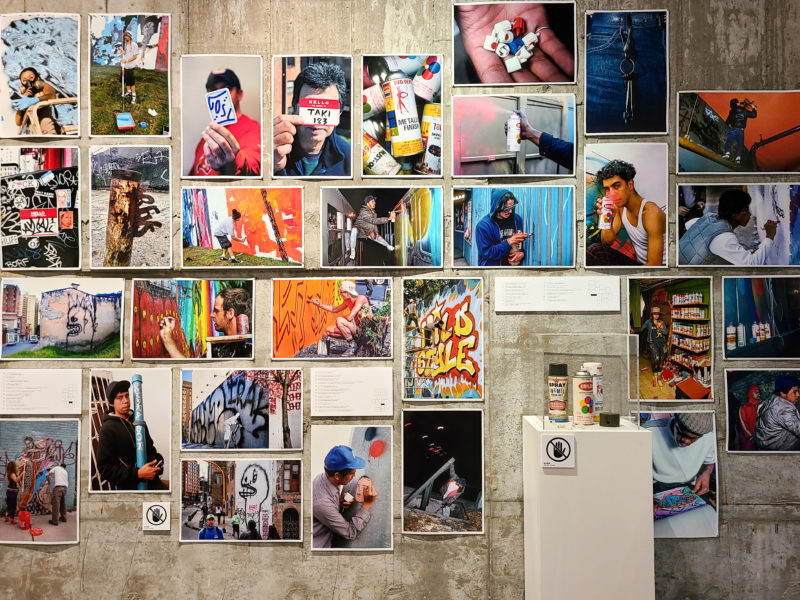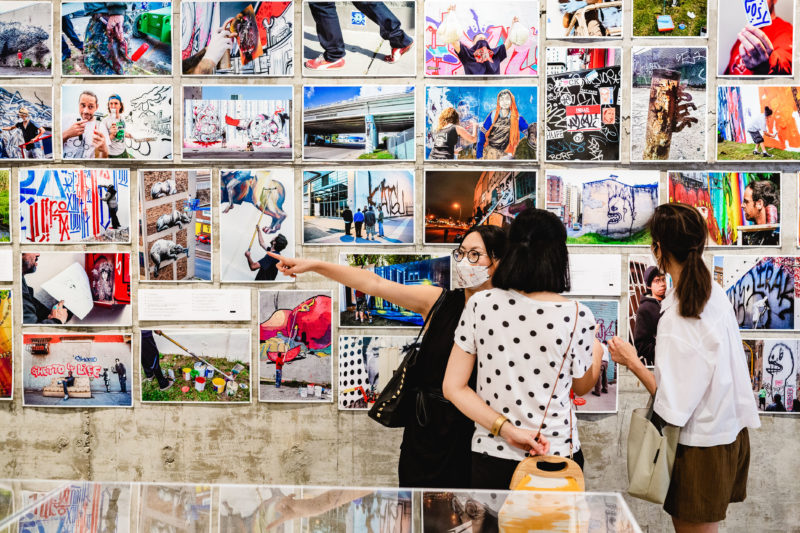 Over her long, illustrious career, Martha Cooper has made a name for herself, documenting the Graffiti and Hip Hop scene in New York back in the 70s and 80s. Later on in her career, Cooper also published one of the most read graffiti books, Subway Art, alongside Henry Chalfant in 1984. This book is now highly regarded as the graffiti bible.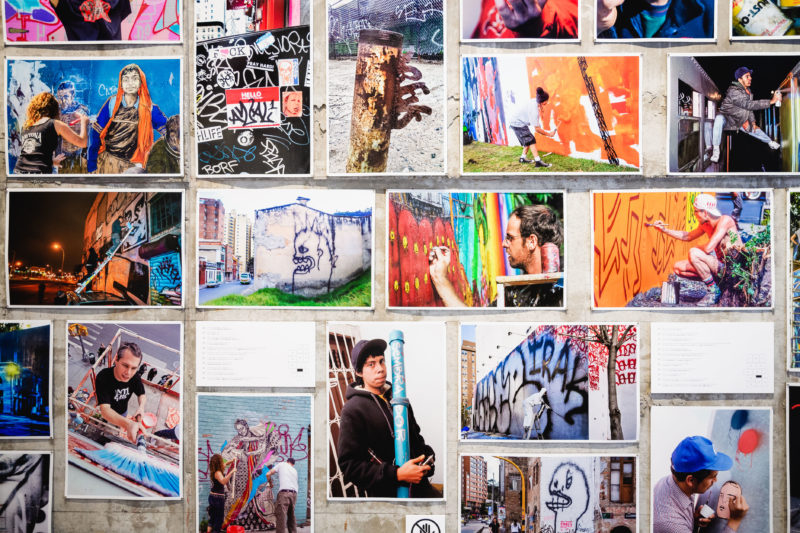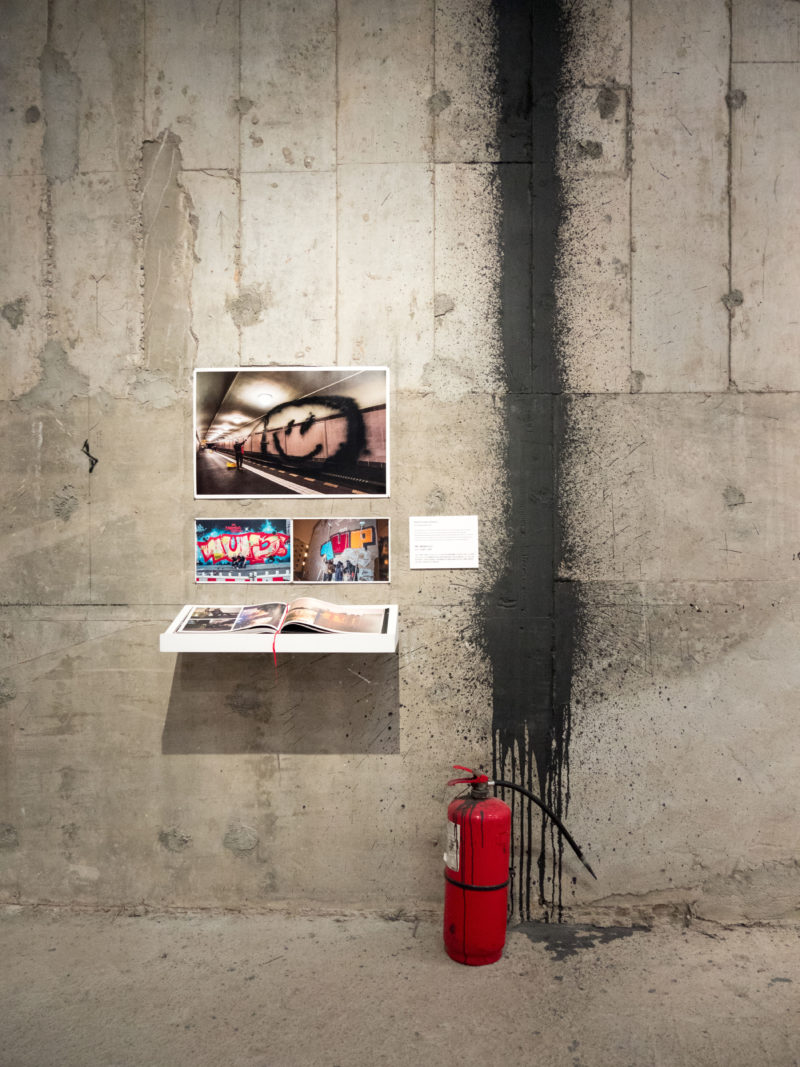 Social Media & Devices
Our devices, the internet and social media are by far the most used and efficient tools of dissemination of information and disinformation available today, and for better or worse, they have touched every aspect of our lives in some way.
In the world of graffiti, street art, and muralism, the internet and social media play many roles; sounding board, amplifier, educator, motivator, bully, historian, publicist, art dealer and more.
The internet and social media have become such critical outlets for many artists that the photographs and videos of their artwork posted on the internet are equally, if not more important than how long the work exists in the physical world.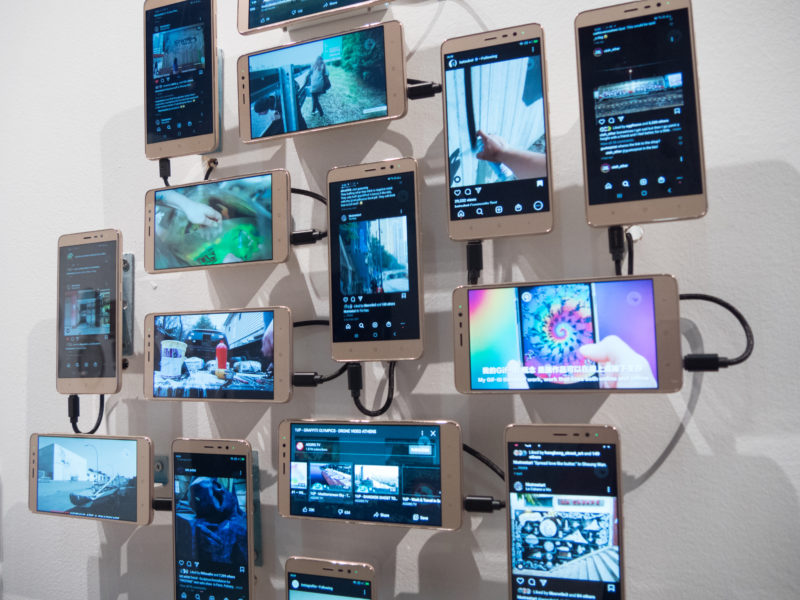 Tsang Tsou Choi, the King of Kowloon
In addition to Cooper's works, the exhibition also paid special tribute to Tsang Tsou Choi1, the renowned King of Kowloon, whose mastery in authentic calligraphy is second to none.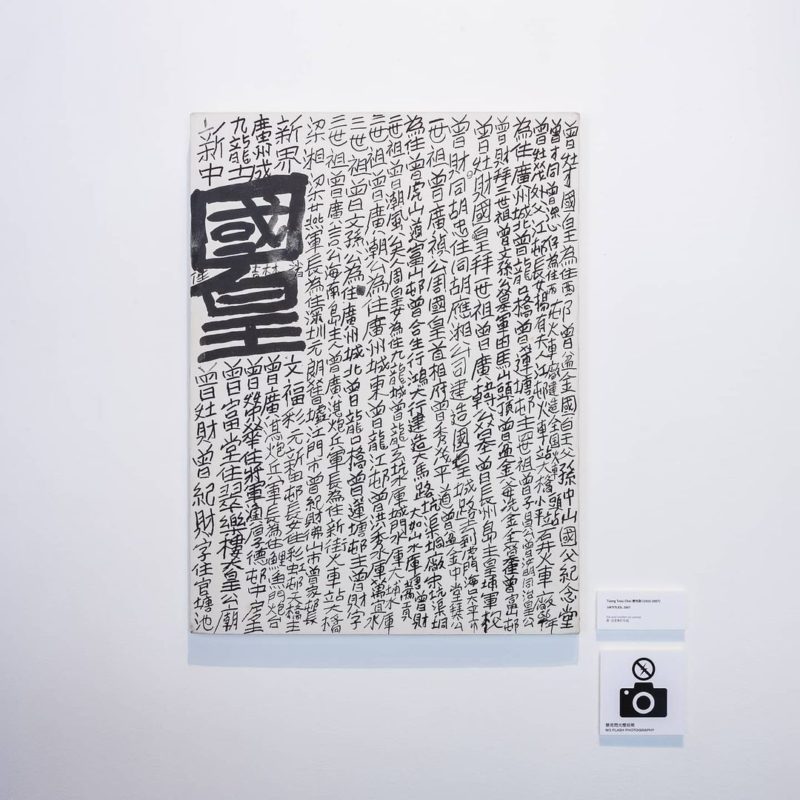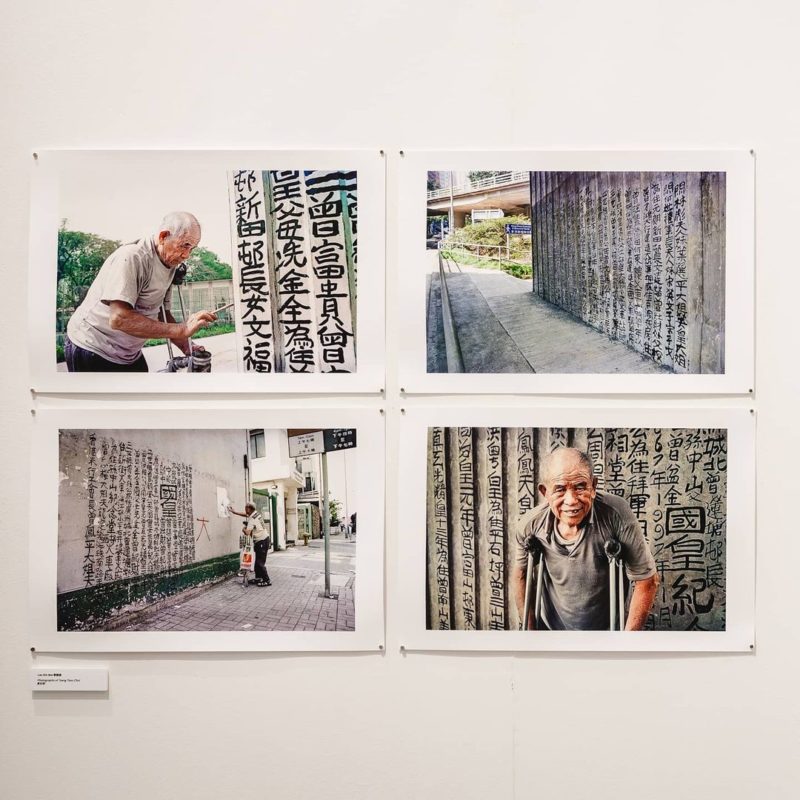 Tsang was painting the streets of Hong Kong as early as 1956 and continued relentlessly for almost 50 years. Unfortunately, very little of his work still exists in public space today. Tools of the Trade featured two original paintings from the King plus ink and brushes he actually used.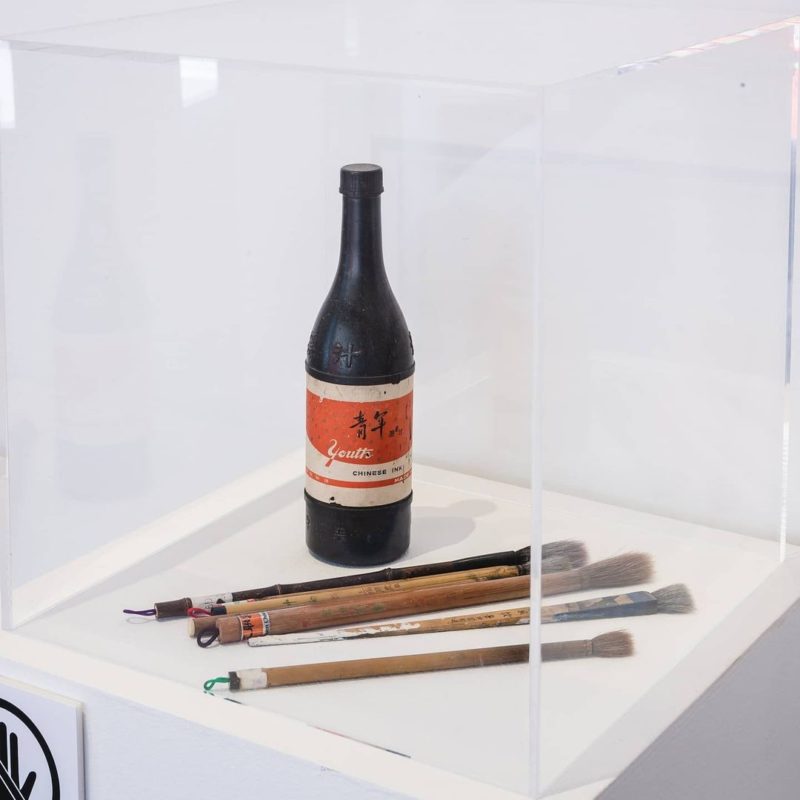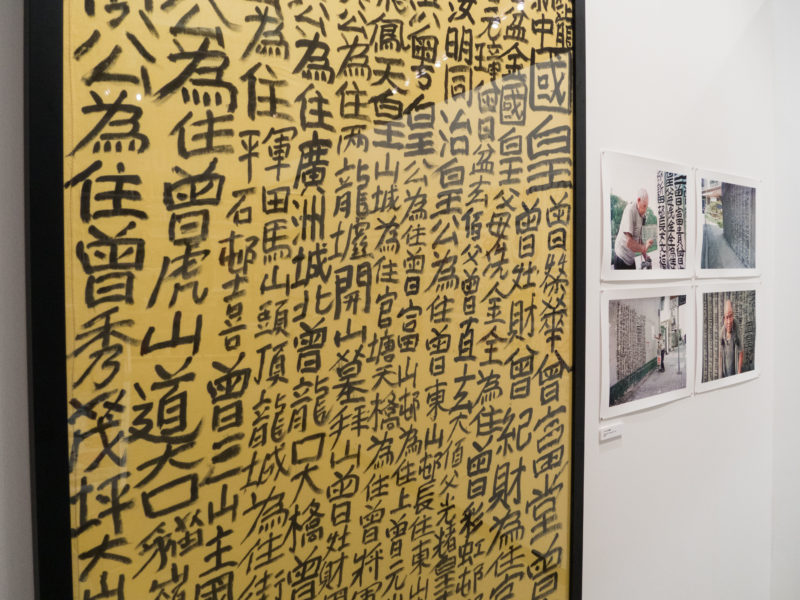 Other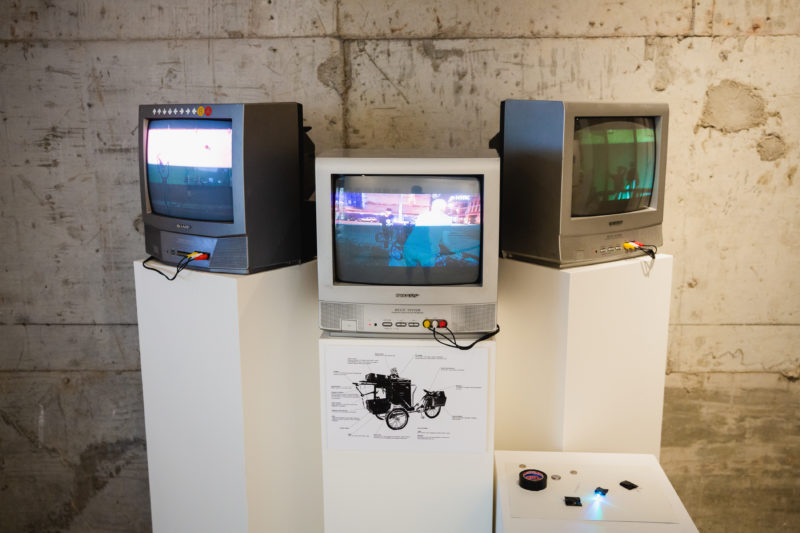 A series of short videos from Graffiti Research Lab (Evan Roth & James Powderly) featured their work using open source technologies to push the boundaries of what street art and graffiti could be.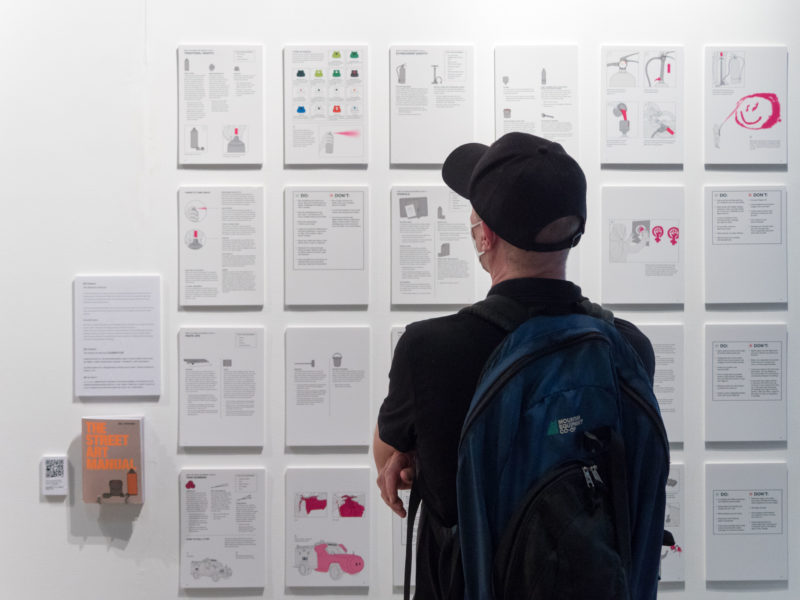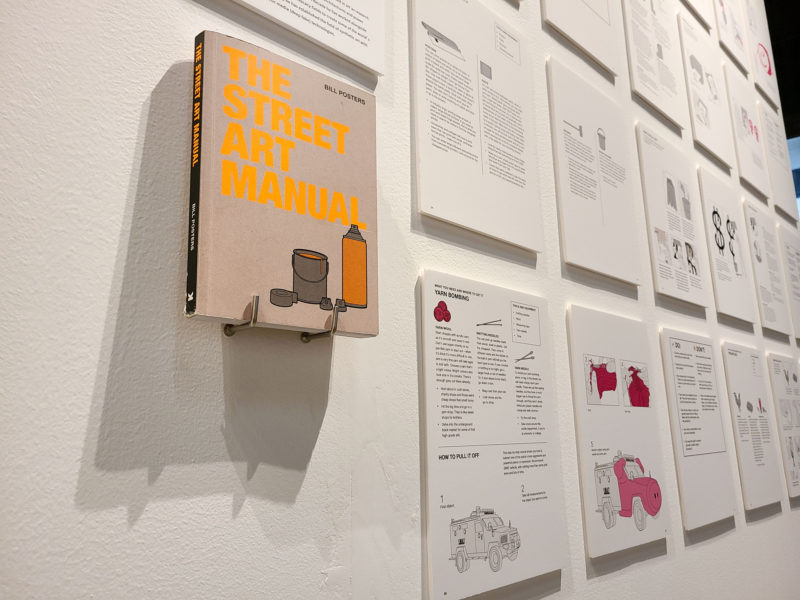 Street Art Manual by Bill Posters is an illustrated guide for anyone looking to get their hands dirty and get involved in the streets. A selection of pages was displayed alongside a copy of the book to explore.
Various tools
The Sembrador de Terror is a homemade, high-pressure painting device built by the Fumakaka Crew in Peru in 2008. This device is much lighter than a fire extinguisher but capable of painting just as big.
The pressurized tagging tube was constructed using everyday materials and is easily refillable. The crew released illustrated plans for building the device as an open-source manual.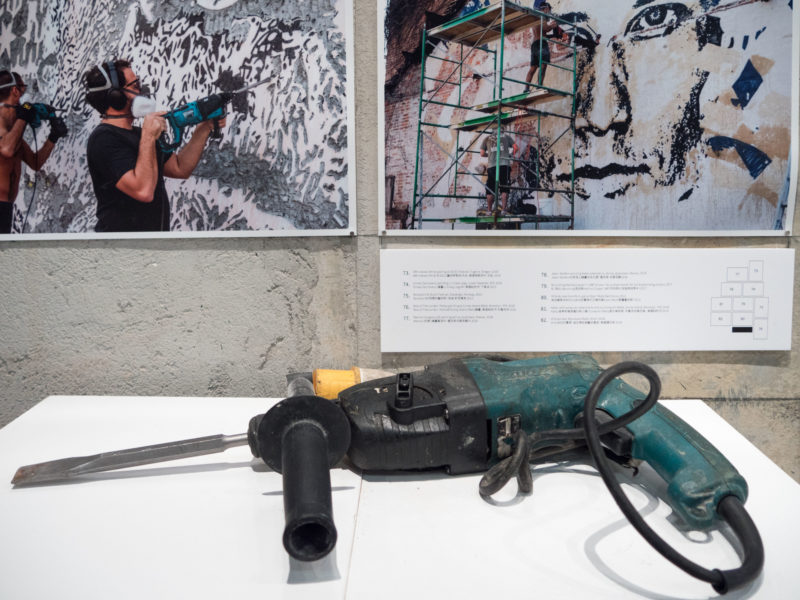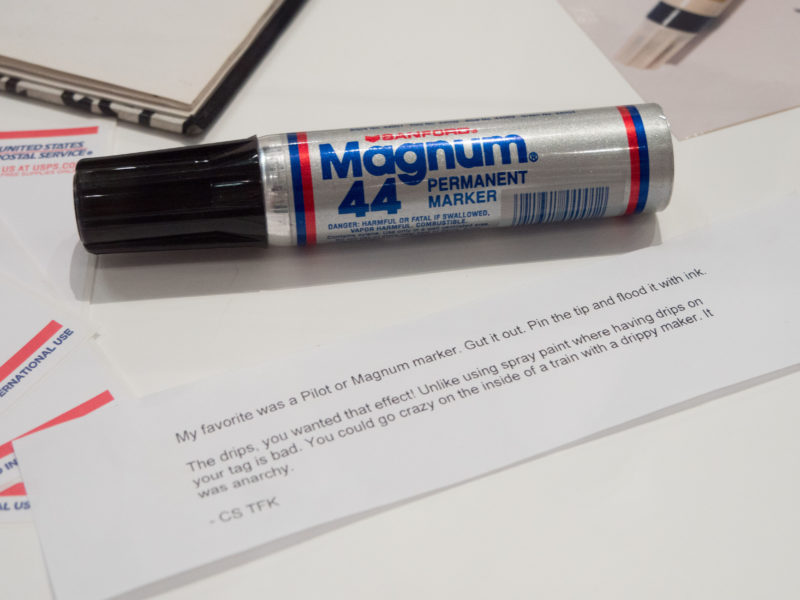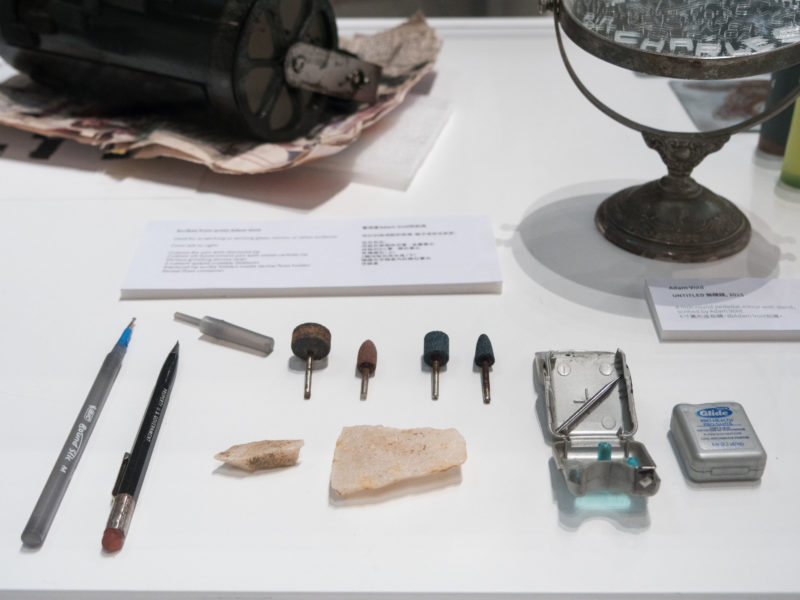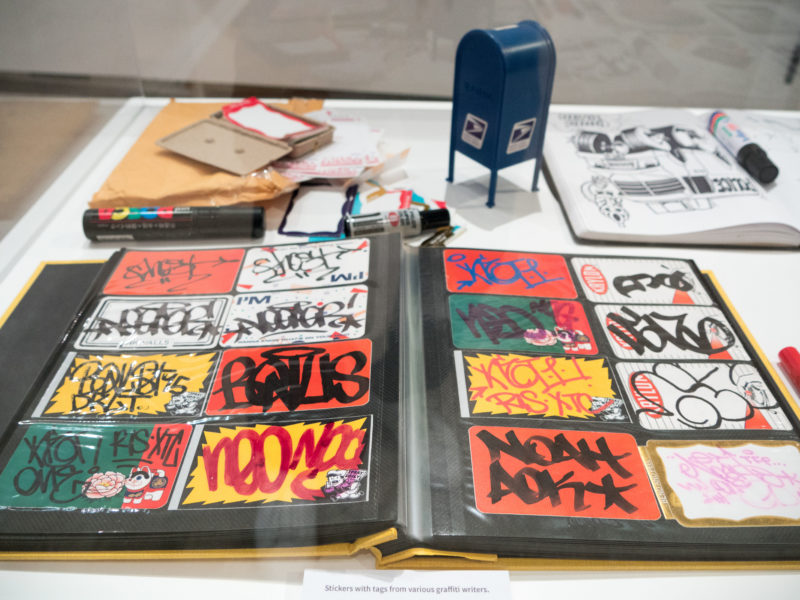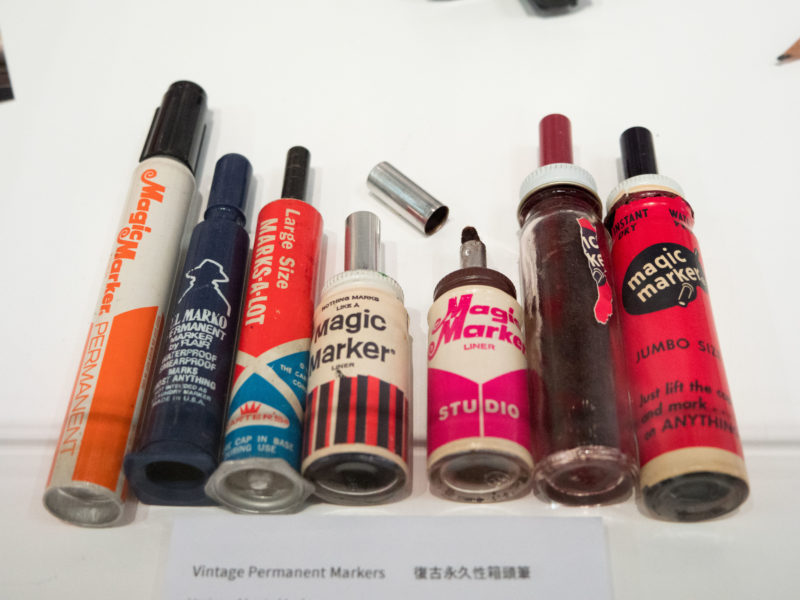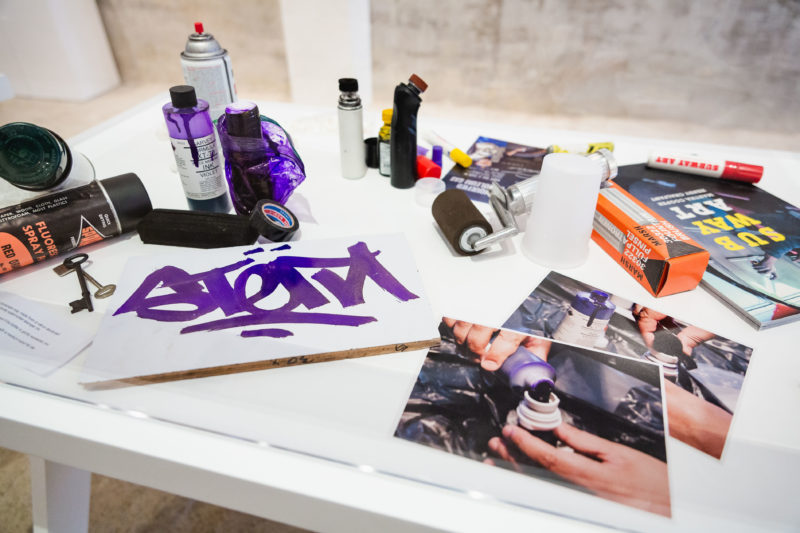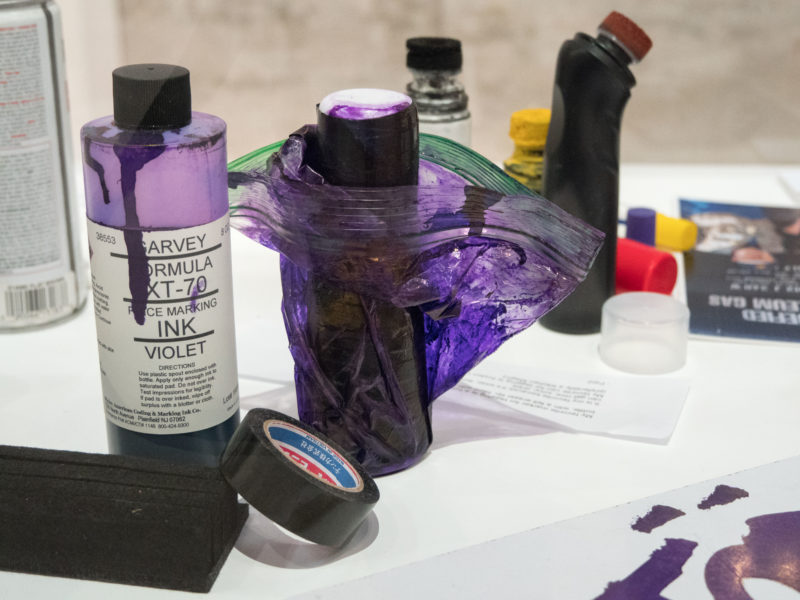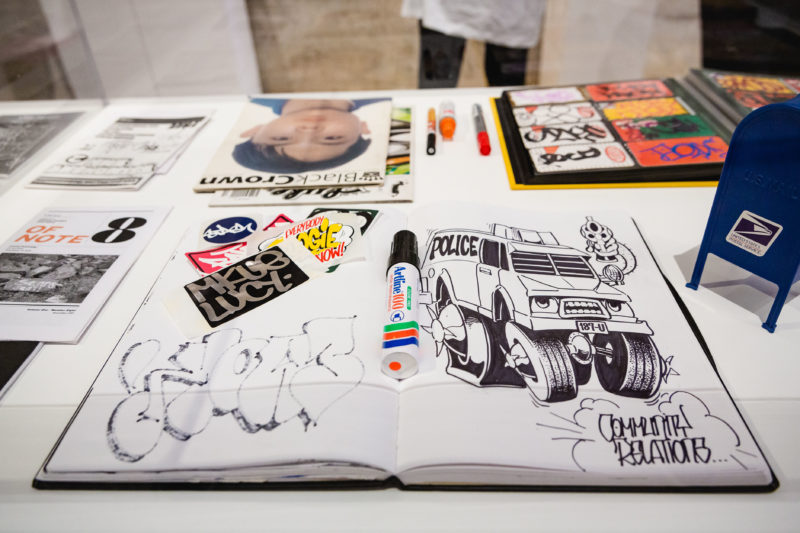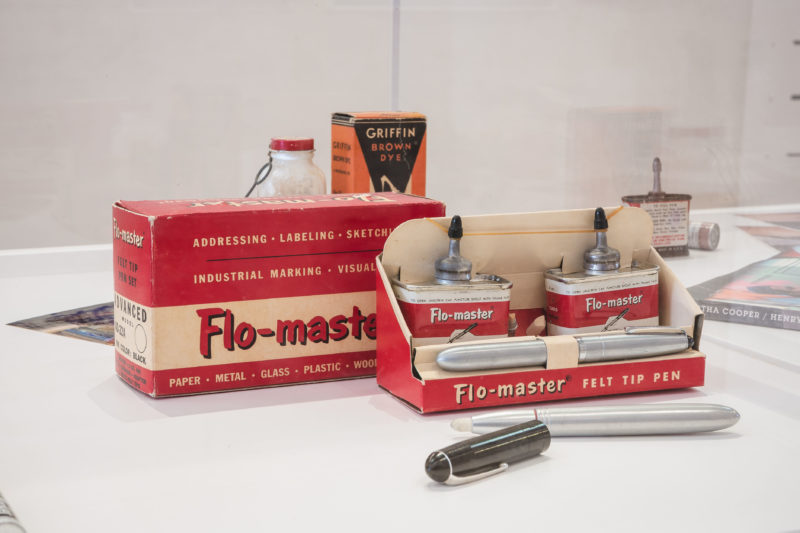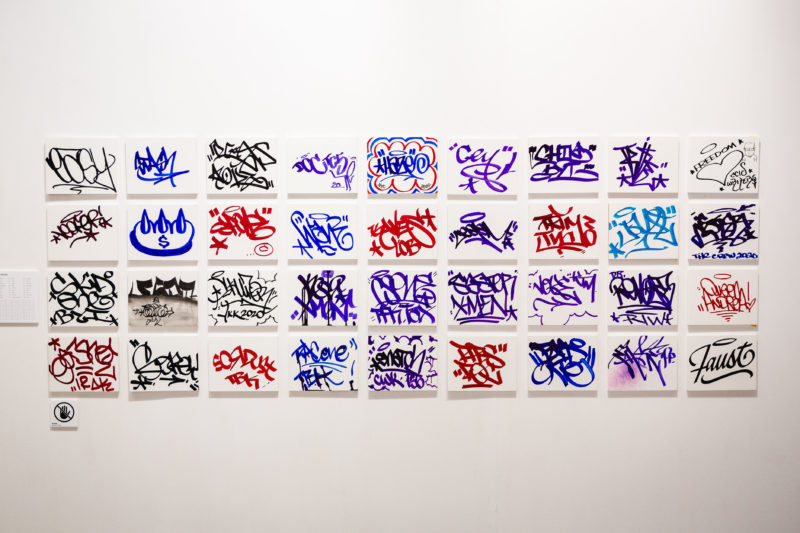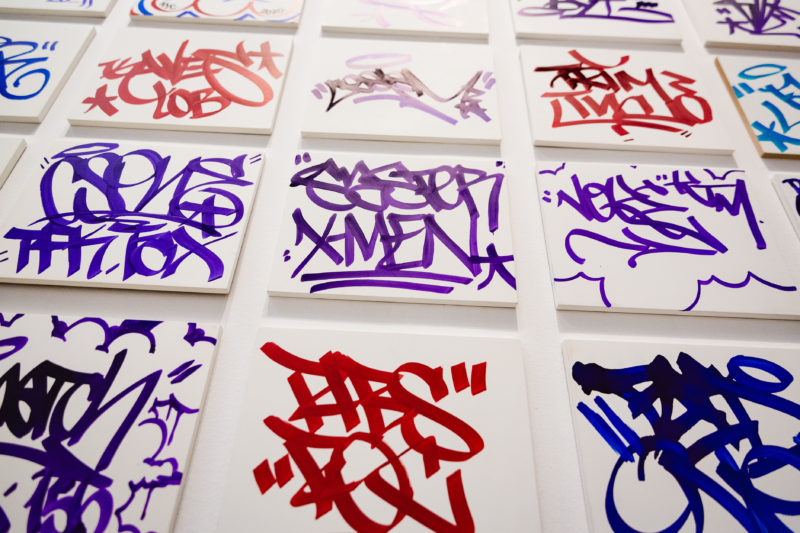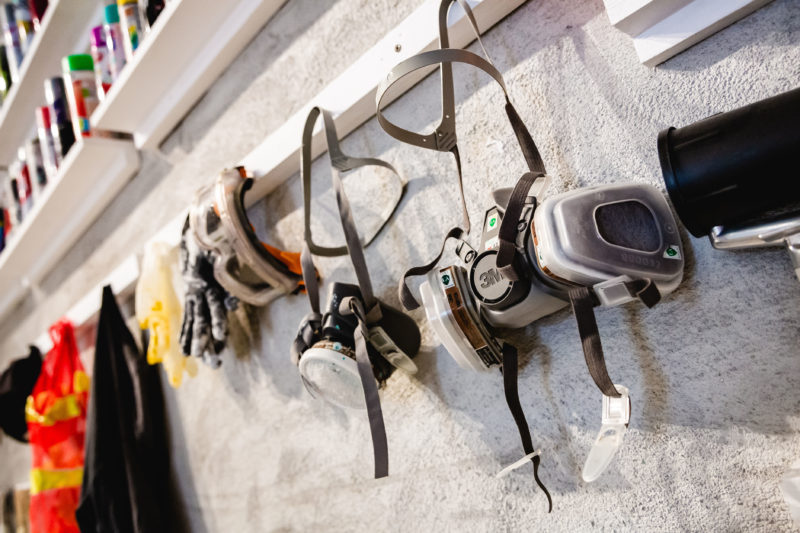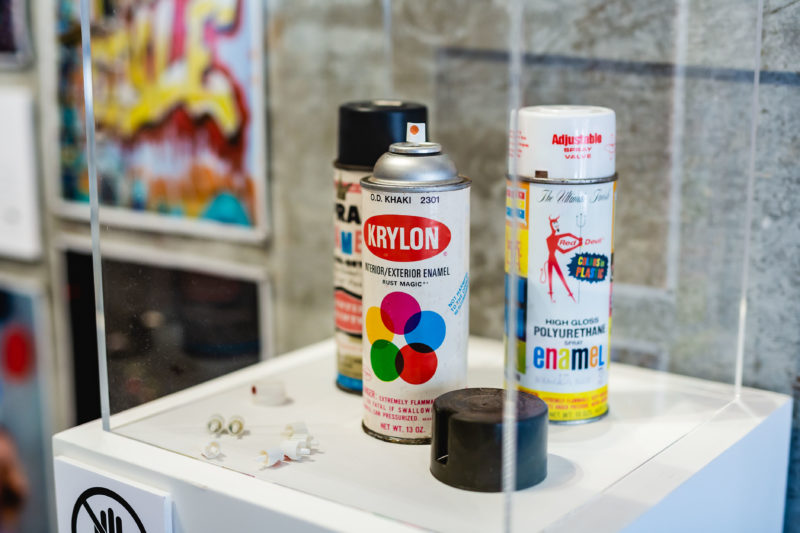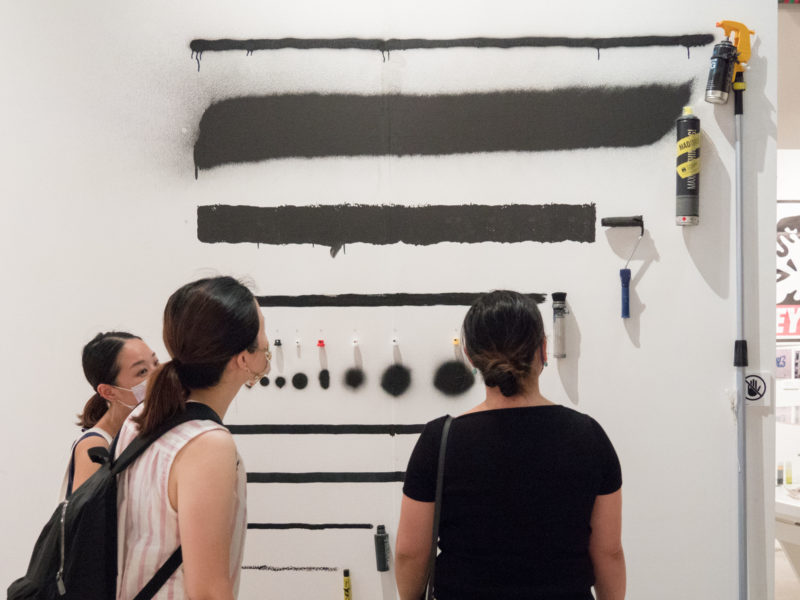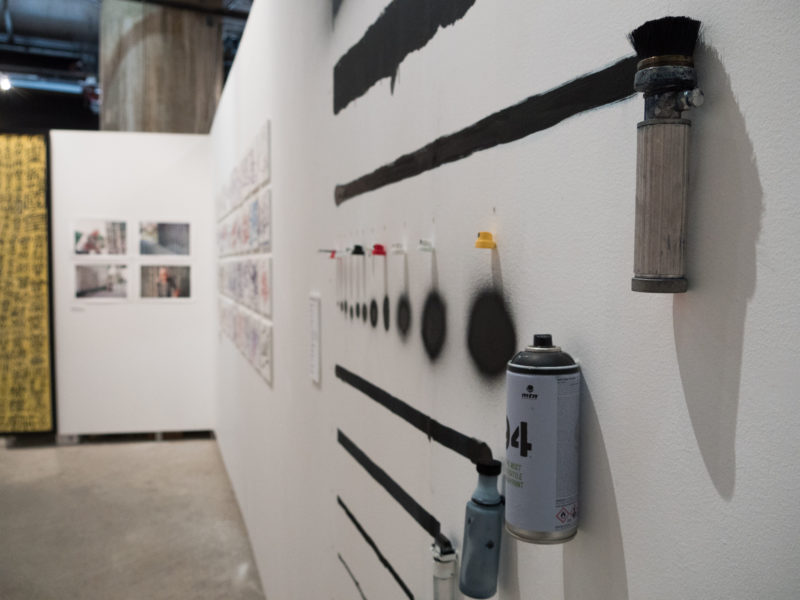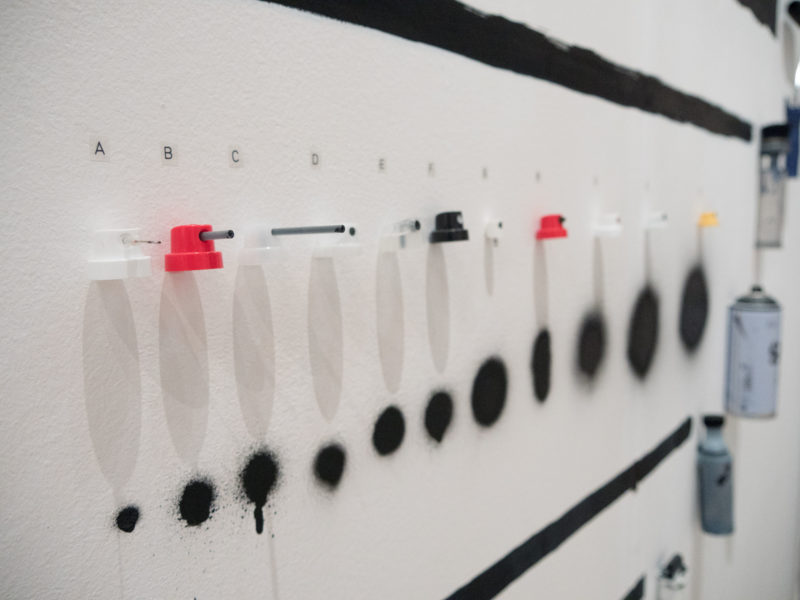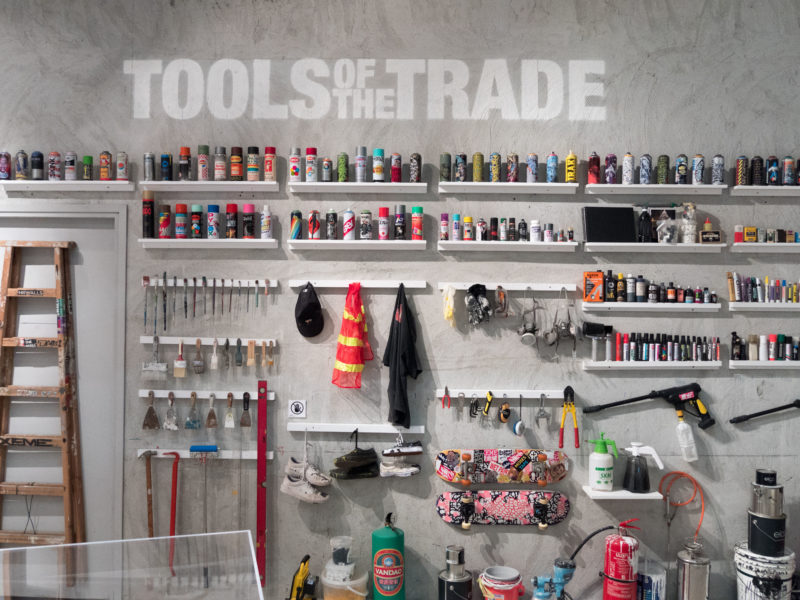 About HKWalls
Tools of the Trade was one of the primary components of HKwalls' annual street art festival. Concurrently, Hong Kong-based artists gathered to paint outdoor murals over the span of nine days in Sai Kung.
Ever since HKwalls was created in 2014, the project has been leading the street art movement in Hong Kong. HKwalls uses its many years of experience to give street artists a platform where their contributions can be recognized while also giving them a chance to showcase their talent and skills.
Footnotes