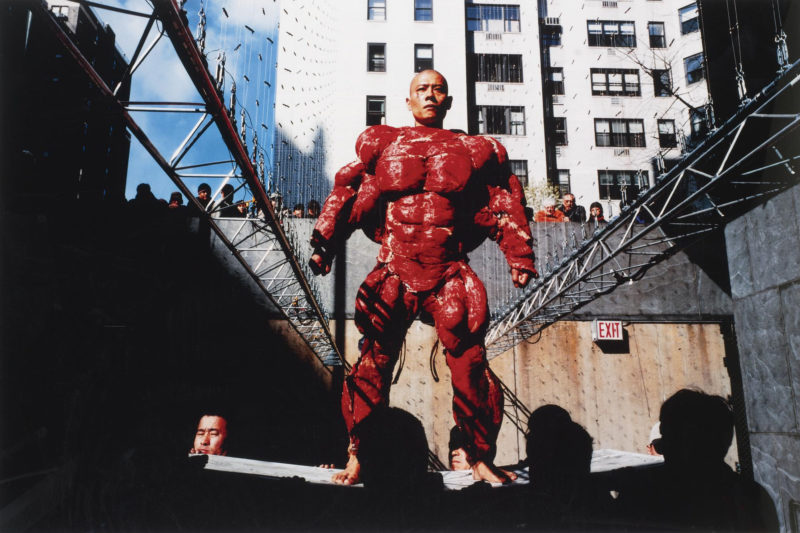 Who is Zhang Huan?
Zhang Huan is one of China's best known conceptual and performance artists. In his sculptures and paintings, he references the history of his home country. As such, his pieces contain components of political, religious and intellectual messages and anonymous portrait and landscape scenes.
Most of his works are deeply influenced by Chinese culture, while some of his earlier works promote a message to sanitize the city. In particular, toilets are very dear to him, and it has helped him create one of his most famous performance pieces.
His toilet piece: 12 Square Meters, 1994
In 1994 when Zhang was 29, he recorded his performance piece titled 12 Square Meters on black and white film. This particular performance piece was created to imitate the terrible conditions in Chinese toilets. Zhang sat naked with his head shaved in a small room.
He was also covered in fish oil and honey as he waited for swarms of flies and other insects to surround him. The flies crawled into the artist's mouth, his nose and into his ears and eyes for an hour, after which Zhang simply walked away and cleaned himself in a nearby pond.
As a child, Zhang did not have access to the cleanest or well-constructed toilets, which is why they feature so heavily in his installations. Although he has now become an internationally recognized artist who has been represented by Pace Gallery, New York, since 2007, he continues to concentrate on social and health issues in his country.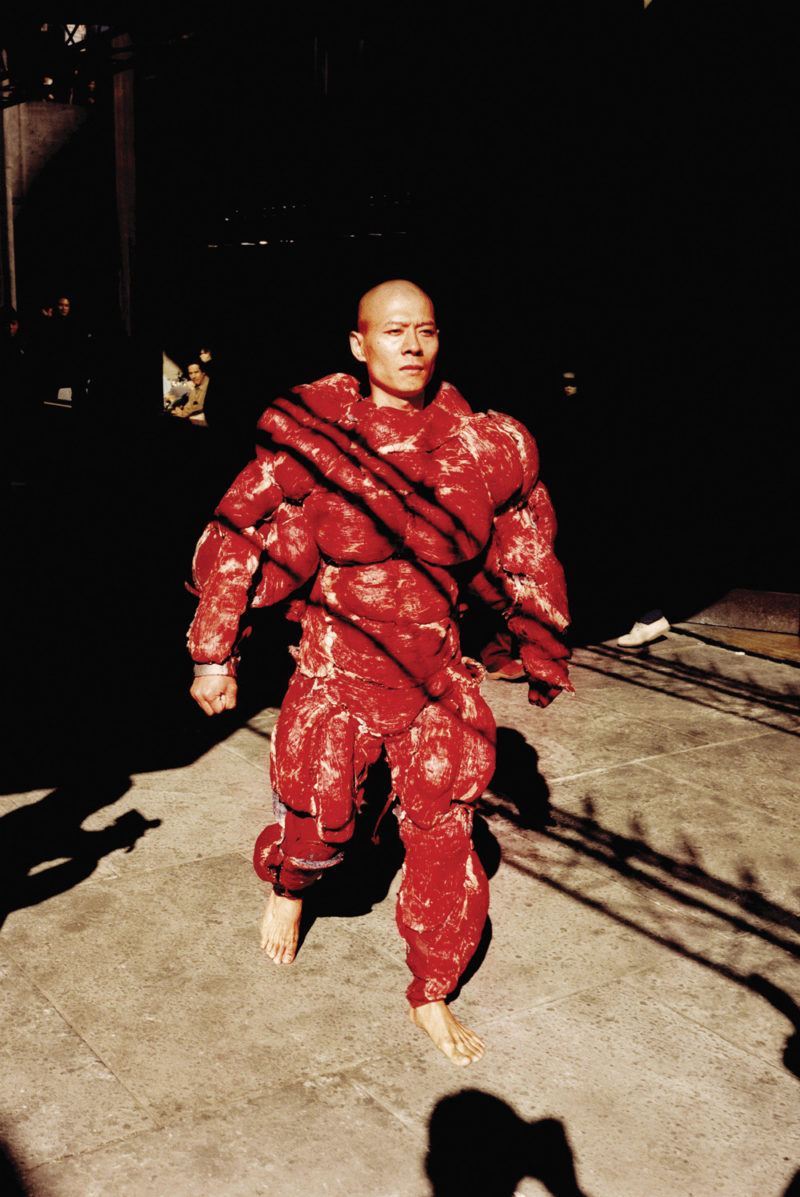 Zhang Huan dressed up in a meat suit
Although Zhang is popular for his performance pieces, he has also attracted some attention for his paintings and sculptures. After moving to New York, Zhang tried to understand himself as a person and as an artist in the context of his new living situation.
Because of his immigrant status, Zhang came up with My New York in which Zhang dressed up in a meat suit before walking around the busy streets of the Big Apple. This performance took place in 2002 at the Whitney Museum of American Art in New York and was part of the annual exhibition held at the museum.
Video of the performance
China artist Zhang Huan(张洹) doing performance 'my new york'----new york videodyssey(219)
Onlookers becoming part of the performance
The performance started inside of the museum when Huan was brought to the museum courtyard on a palanquin covered with a white cloth. Once the cloth was removed, everyone could see the raw meat-covered body of Zhang Huan.
The artist has a lean body, but the layers of raw meat with the different stratum and contours gave Zhang an incredible Hulk-like appearance. The artist then walked through the crowd and distributed white doves to people in the crowd, who then set the doves free.
This made the onlookers become part of his performance. He then circled the museum and went back inside the museum from where his performance started.
The meaning of the work
According to Zhang, the dove was released in the Buddhist tradition while the meat was utilized to represent how Zhang perceived New York and human beings' inherent animalism. It is a blatant show of hypocrisy that we humans entail.
Human beings should be kind and loving, but we tend to adopt many animalistic qualities to reach our goals and be successful. When Zhang released the dove, he showed that there is still room for humans to give up their destructive ways and do good for society.
Through his piece, Zhang effectively communicated and commented on the severe differences that human beings feel between who they are and what they appear to be.
More by Zhang Huan