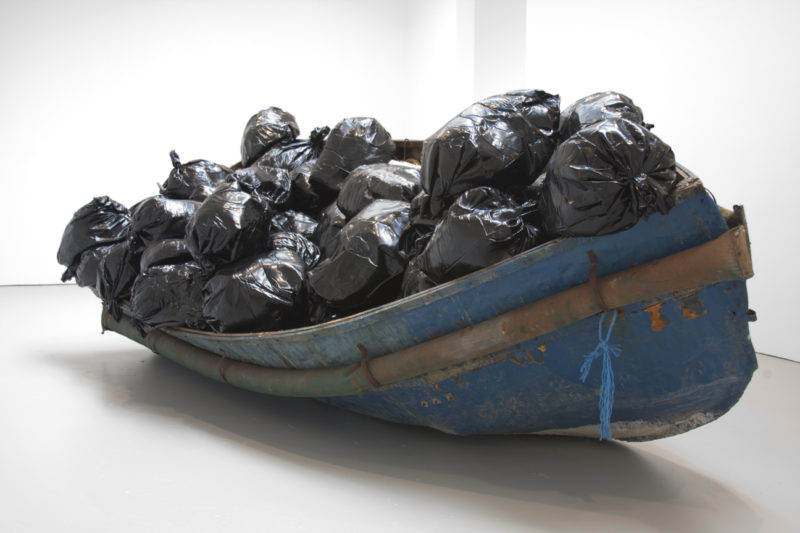 What was Hope (2011-2012)?
In 2012, Algerian born artist Adel Abdessemed showed Hope as part of his solo exhibition Who's afraid of the big bad wolf at David Zwirner.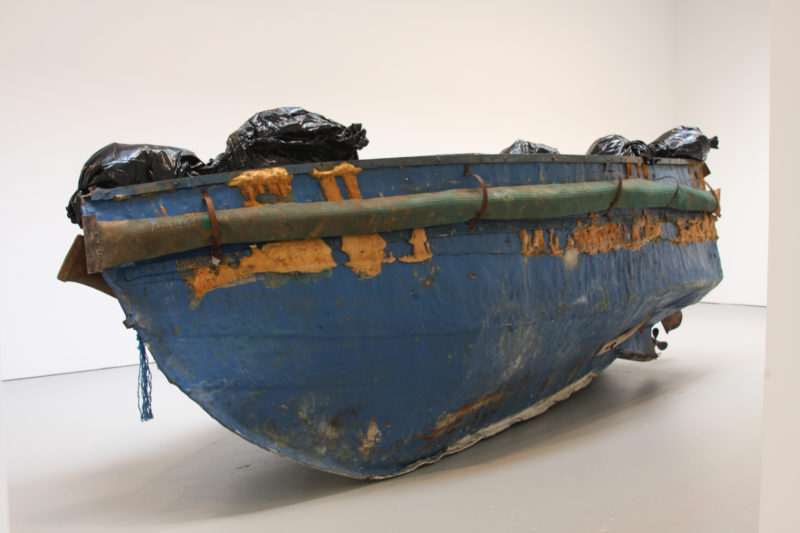 The large makeshift boat was found abandoned on a beach in the Florida Keys (US). Typically used to illegally transport immigrants in pursuit of a new life to the United States, often compromising their safety in the process, the boat is presented as it was discovered but has been filled to the brim with black bags cast in polyurethane resin from actual, stuffed garbage sacks.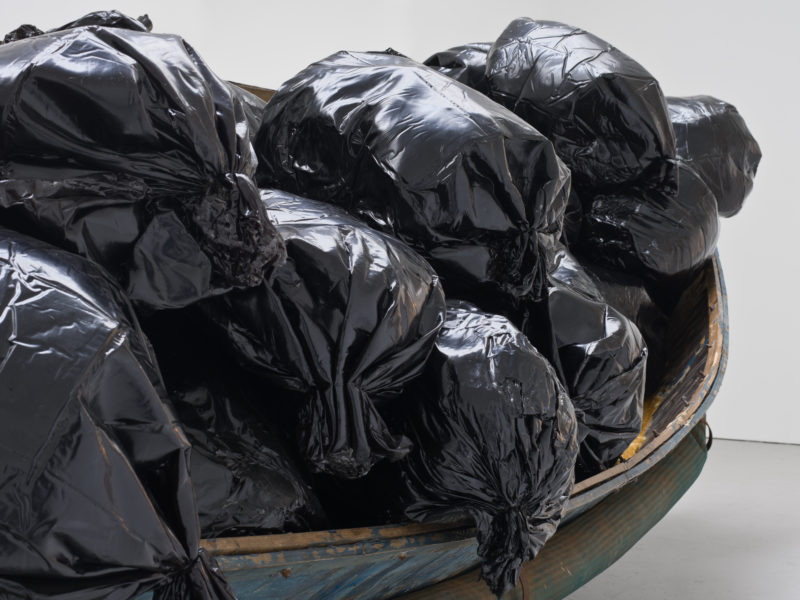 While a crude and provocative analogy between the trash and the boat's former passengers appears explicit, Hope presents an art historical reference to Romantic artist Caspar David Friedrich's apocalyptic painting from 1823-1824, The Wreck of the Hope1, featuring a capsized vessel in a sea of icebergs.
Abdessemed explained his reference2 to Caspar David Friedrich's painting as follows:
We cannot ignore the exile, the exodus… The homeless, the homeless, the undocumented, the homeless, the homeless… Where are they going? I've been thinking about this shipwreck painting. An abandoned boat, a failed hope. I've been looking for a boat. It's a found object, like real skin. It is made of metal and has really accompanied travelers from Cuba to Florida. I filled it with garbage bags made of resin. I moved the found object. This is not a ready-made.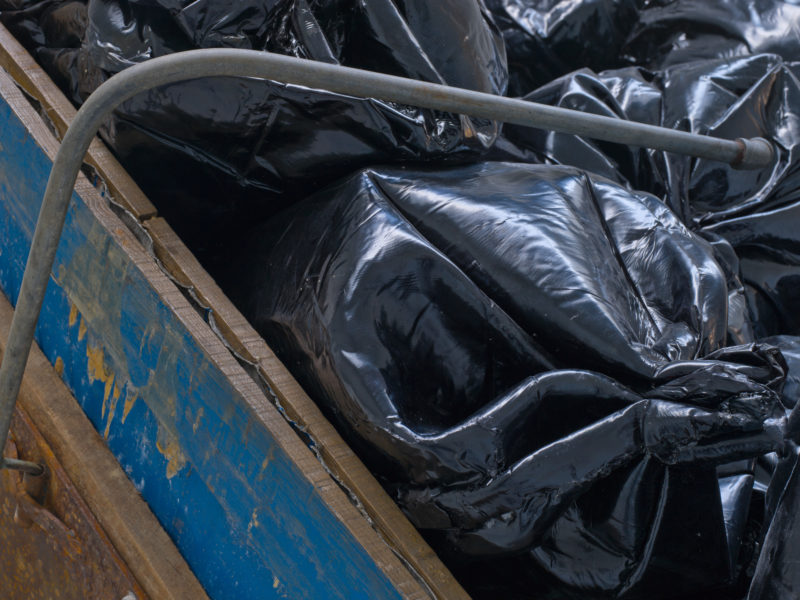 While guiding a walk-through through his exhibition, the artist said3:
Hope is the only negative thing in the world. We don't need hope. What we need is truth.
Lampedusa
In Lampedusa (2014), Abel Abdessemed yet again covered the covert crossings of the Mediterranean by thousands of migrants, this time presented in tragic black chalk drawings. Decisive strokes depict the ocean, the boats and the humans they transport, helplessly waiting for arrival, immobilized by the movement that drives them.
The migrants in the overloaded boats in Lampedusa are caught in a fragile moment of life, passing through a risky passage, longing for a place that provides them with a brighter future. Despite sacrificing so much, what waits for them could also be rejection and hostility.
The title Lampedusa references the Italian island that became known worldwide as an arrival point for African and Eastern Mediterranean migrants. In 2013, a boat collapsed, killing over 300 Africans in the process.
Abdessemed has repeatedly been using the ocean as a theme in his works, as it may represent a feeling of both exile and hope. These minimalistic drawings reduce the humans to their essentials and strip them of their national and personal identity.
About Adel Abdessemed
Born in 1971 in Constantine, Algeria, Adel Abdessemed studied at the École des beaux-arts de Batna and the École des beaux-arts d'Alger, Algiers (1987-1994), before traveling to France where he attended the École Nationale supérieure des beaux-arts de Lyon (1994-1998).
He was an artist-in-residence at the Cité Internationale des Arts de Paris in 1999-2000, and the following year at P.S.1 Contemporary Art Center's International Studio Program in Long Island City, New York. After living in New York, the artist moved to Paris, then to Berlin, then back to New York. He now lives and works in Paris.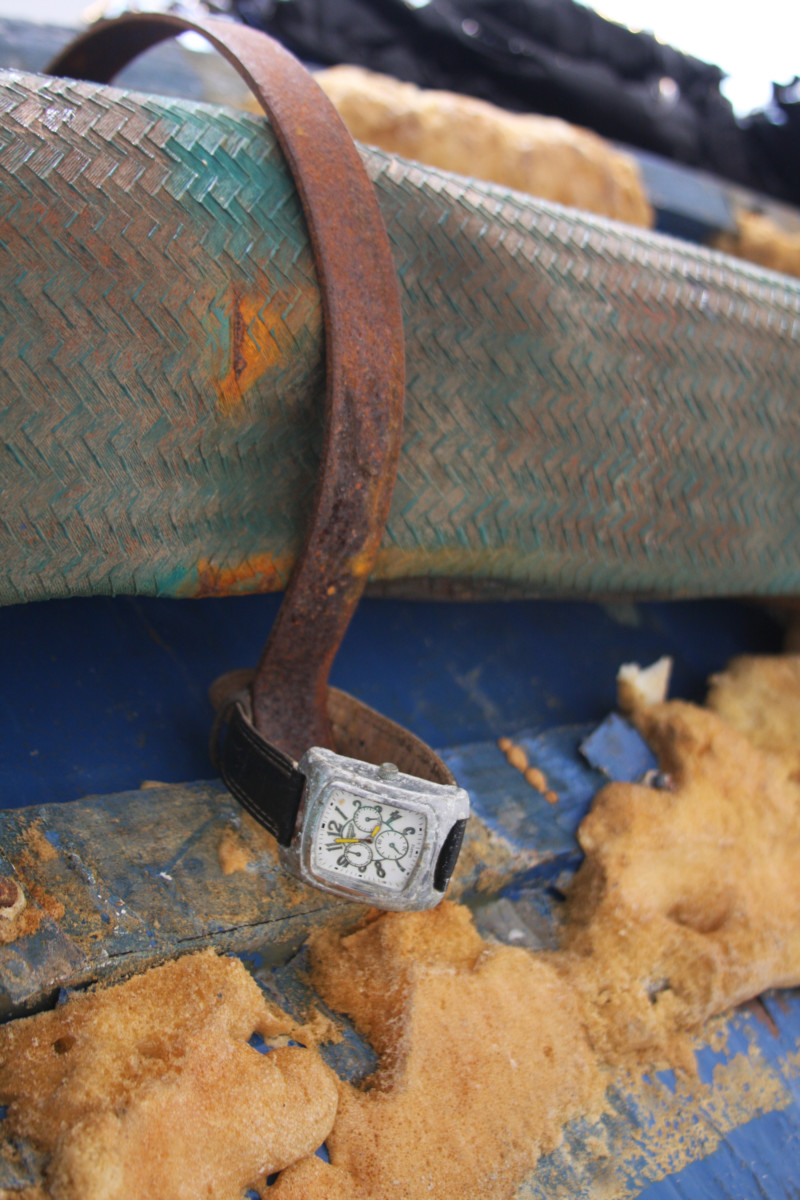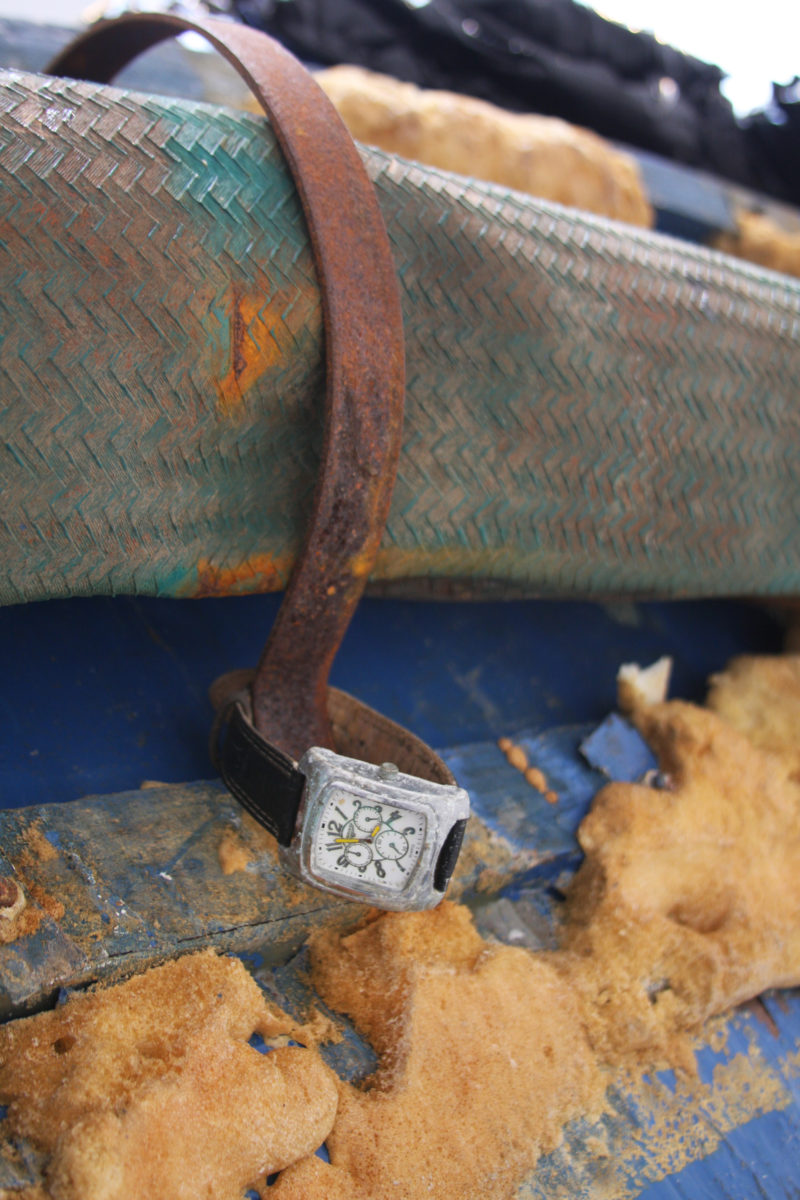 Footnotes