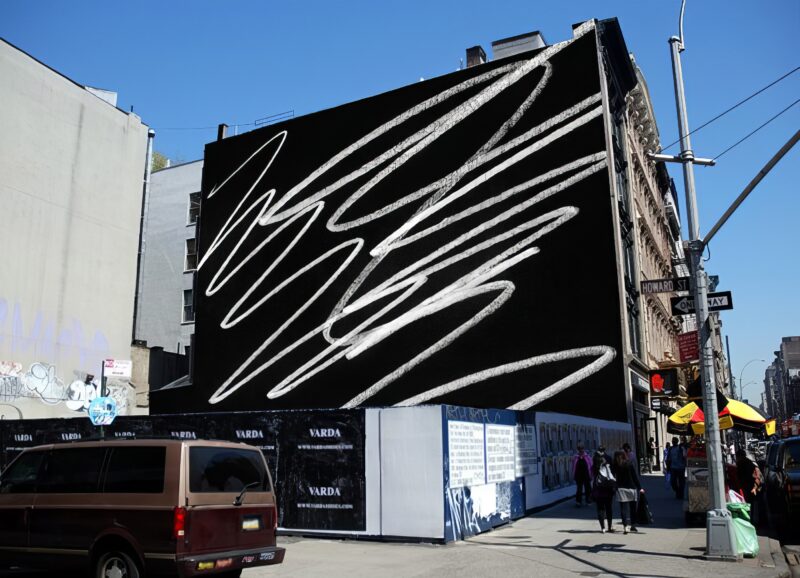 Los Angeles & New York: One mural each
In 2009, Los Angeles-based artist Karl Haendel made two large scribble murals. One was his first public installation in New York. The other, a similar painting, was executed in Los Angeles. His gigantic scribbles are an anti-heroic gesture with roots in street art, public mark-making and a universal means of communication.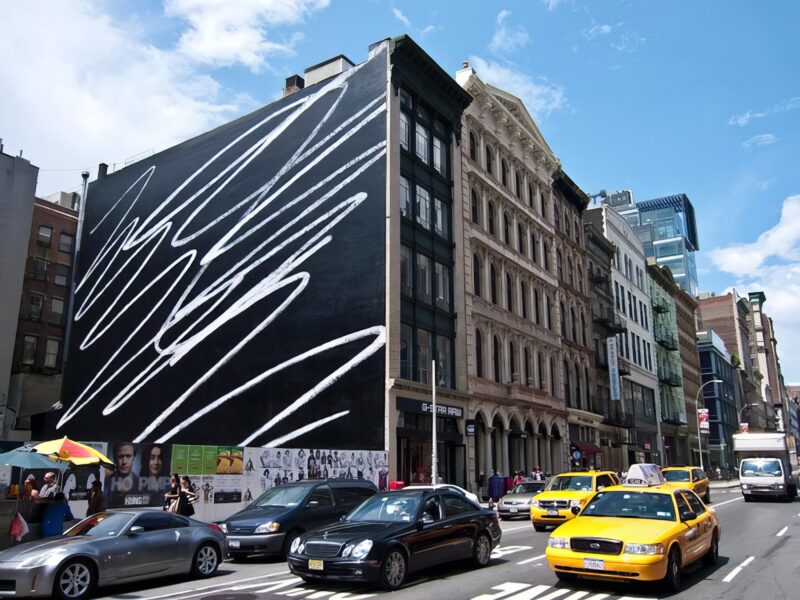 Karl Haendel about his scribble paintings
To put one of these scribbles on the side of a building, of course, engages a dialogue with graffiti and street art, and this became a central concern as well as an inspiration. My scribble work, because it's an anonymous mark and one that anybody could make, I hope will draw attention to the simple need to make a mark, and I hope it makes people think about gesture, pure expression, and the straightforward act of creation. These are tendencies that I think are not only fundamental to art-making, but to life in general, and are imperatives that most people I hope can relate to.
About Karl Haendel
Karl Haendel (b. 1976) owns and individualizes the world of popular culture by re-drawing it in his own vision, cleverly manipulating scale, composition, and juxtaposition to uncannily transform ordinary images into witty perspectives on contemporary life. He received his MFA from UCLA in 2003 and has had solo exhibitions at the Museum of Contemporary Art, Los Angeles; Harris Lieberman, New York; Anna Helwing Gallery, Los Angeles. His work has also been included in such notable exhibitions as the 2004 and 2008 California Biennials and the Uncertain States of America, a touring exhibition that originated at the Astrup Fearnley Museum for Modern Art, Oslo, and traveled to Serpentine Gallery, London, and the Center for Curatorial Studies, Bard College, among other venues.
Public Scribble #2, 2009 in Los Angeles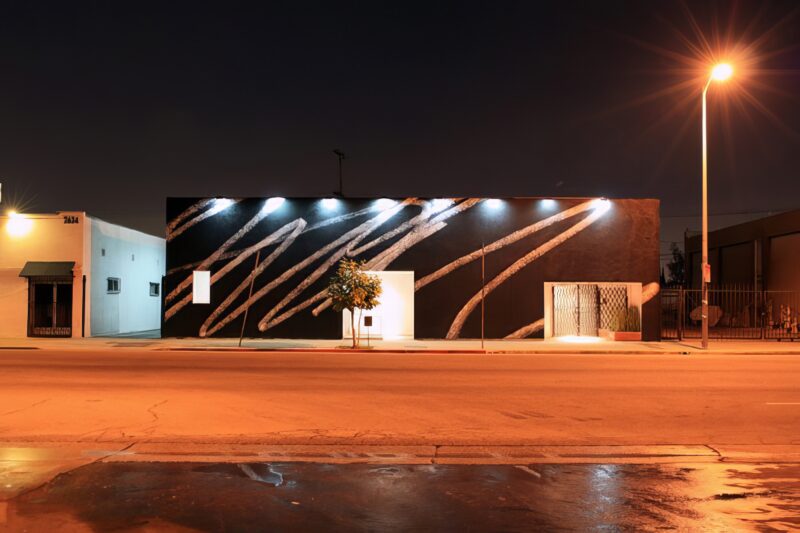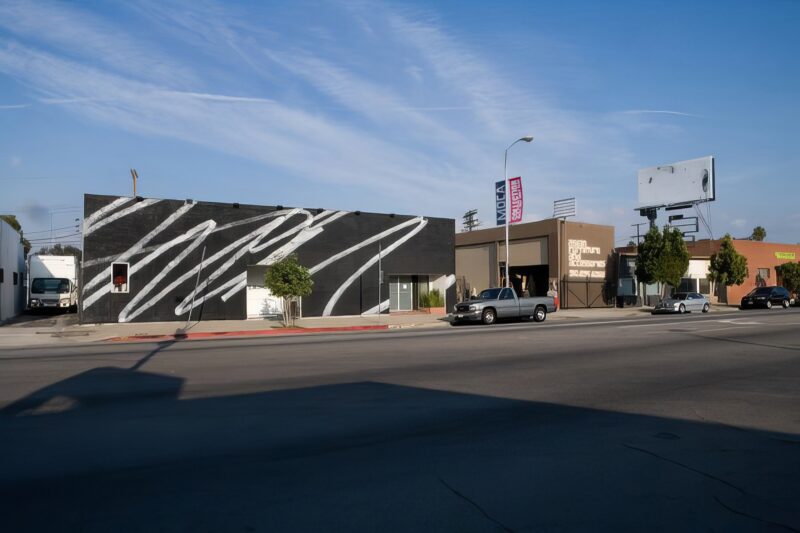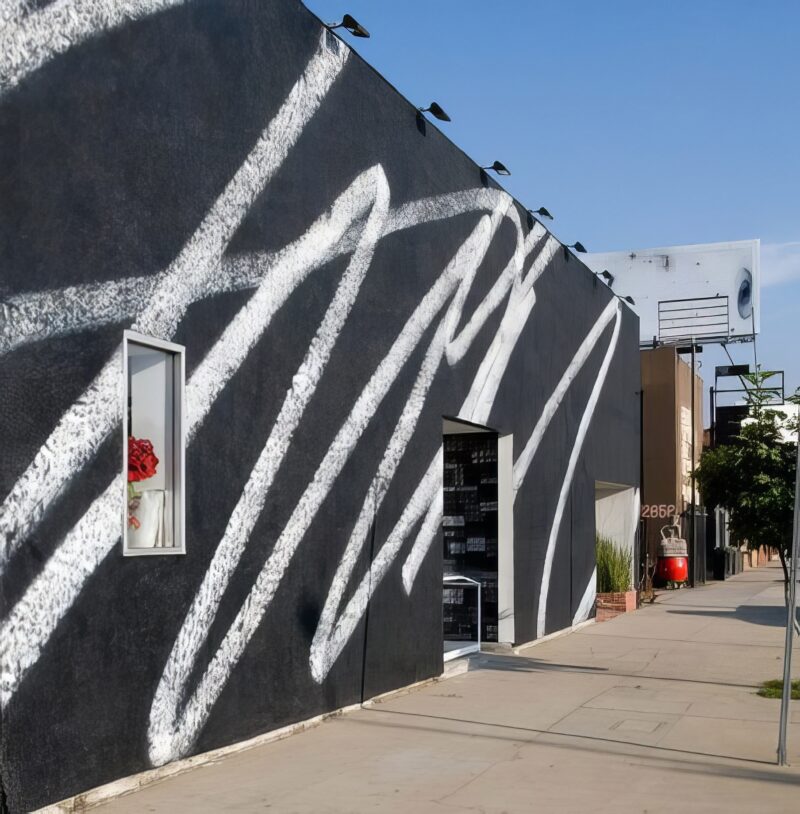 More street art