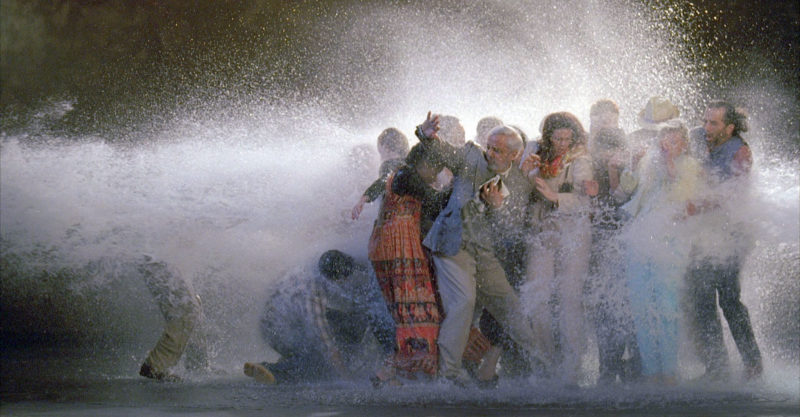 Introduction
What comes to mind at the mention of a raft? Naturally, many people would imagine a large water body. Using a raft to cross over water means desperation and determination to reach the other side. When Bill Viola incorporated this aspect of human struggle into his artwork, people were impressed by the story he was telling.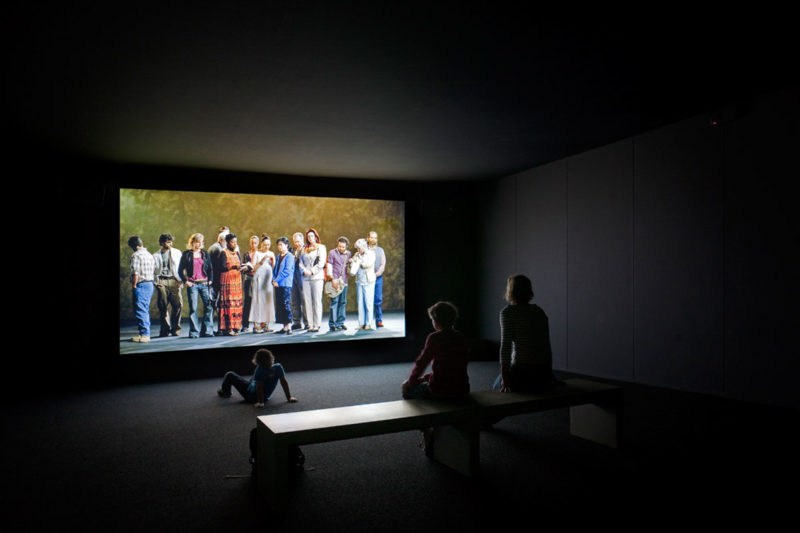 What makes Bill Viola a pioneer?
As a pioneer of this art style genre, Viola is among the first artists who used videography to express themselves. For him, the journey began in the early 1970s. Some of his most successful works have been developed by video, sound, flat-panel video, broadcasts and electronics – clearly, he is one of the fathers of modern digital art. In his video installations, Viola employs simplicity and precision, but the effect is a total takeover of the viewer's sight and hearing. So relatable are his art pieces that they have been translated into various languages for the international audience.
What happens in 'The Raft'
The Raft tells the story of a group of people comprised of both men and women drawn from diverse economic and ethnic backgrounds. At first, they appear calm as they wait in line, but this state of affairs is quickly shifted by a sudden flow of water. Since no one saw it coming, no one is prepared for it – some are knocked over by the force of the water while some try as hard as they can to support their weight and survive. There is water everywhere and the once nice clothes that distinguished the affluent from the poor are no longer attractive. With pummeled bodies and clothes, the cold starts to creep in and the group is hard hit by nature. The faces can tell of the anguish and desperation to survive as the limbs try to grasp at anything that could offer a lifeline. Did nature suddenly have mercy? Just as the water storm had begun, suddenly, it stops. The aftermath is nothing short of freight, suffering and shock.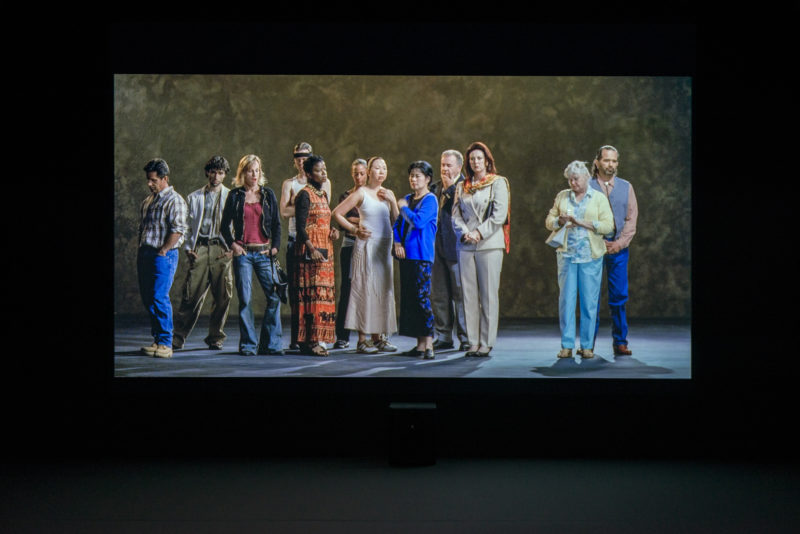 The project was first showcased in Australia at the Australian Centre for the Moving Image (ACMI) in 2004. In 2010, the project was featured among others in the 21st Kaldor Public Art Project and the 2010 Melbourne International Arts Festival (MIAF).
Video: The Raft excerpt
1min 11sec
Video: Bill Viola interview
28min 9sec
Analysis
All this happens in slow motion, so the viewer is able to follow the action of the water as it gushes on the faces of the individuals affected. The artist describes this project as an image of destruction and survival1 and it is easy to see why. Everybody wants to live regardless of how lacking they are in life. The artwork is emotionally moving and its message so powerful that it speaks to the heart of everybody who sees it. It is a depiction of hope in the face of adversity that we all face at some point in life.
Photos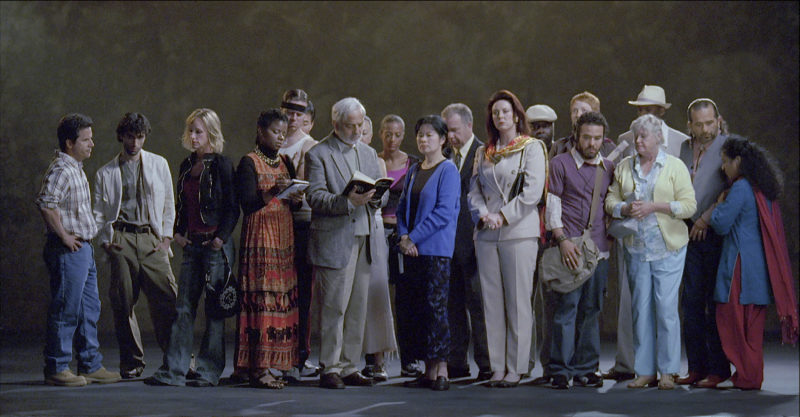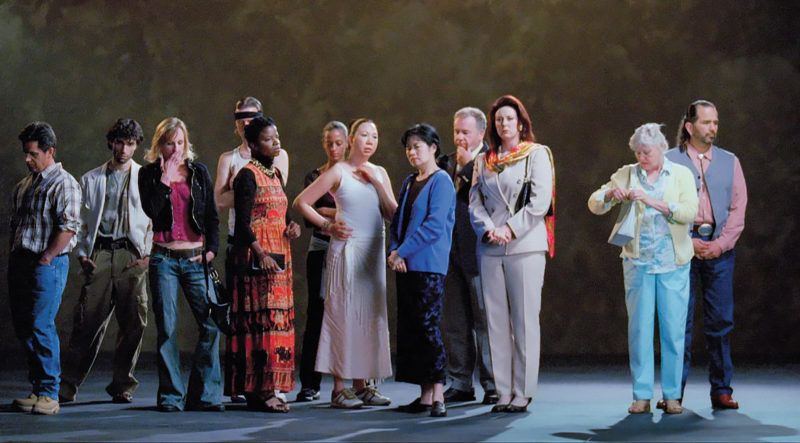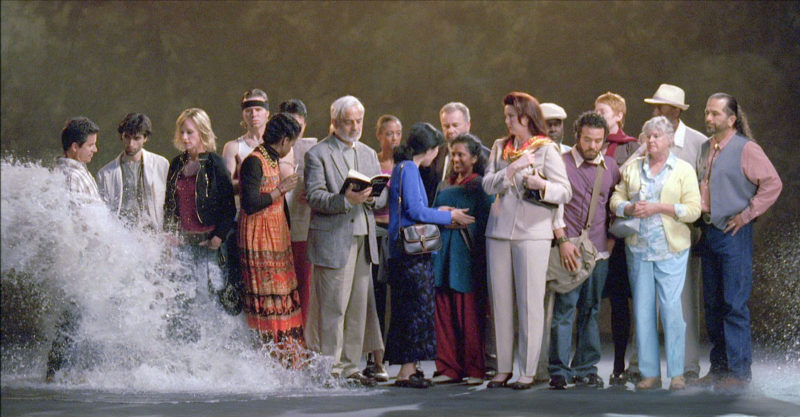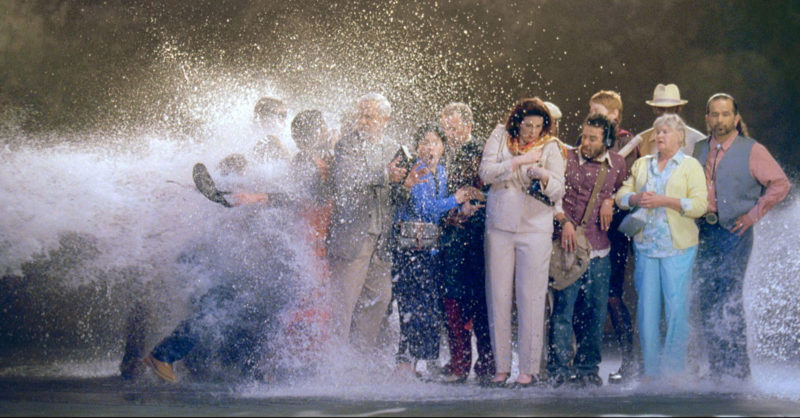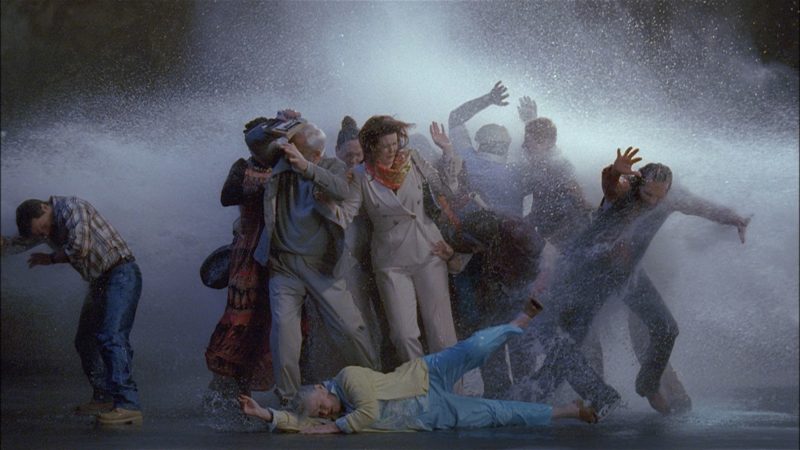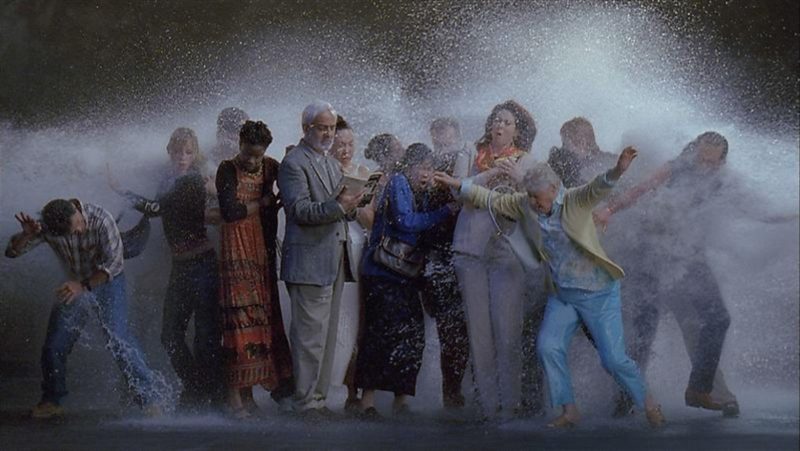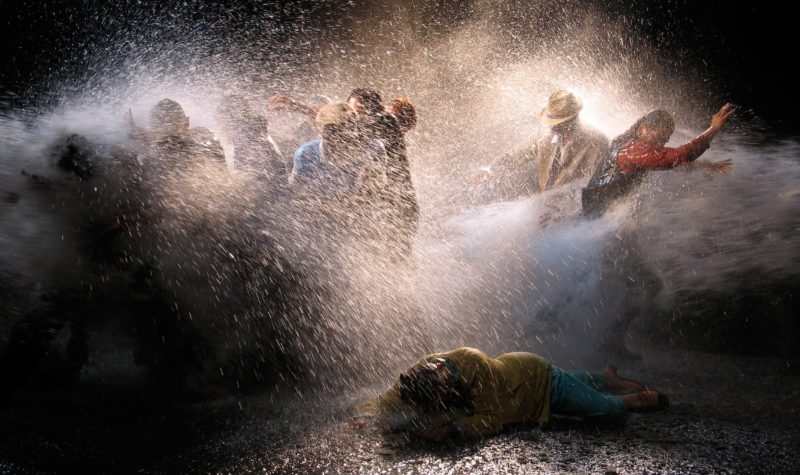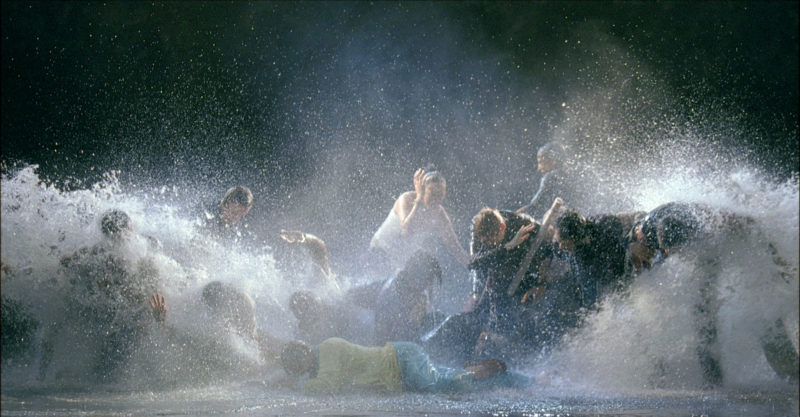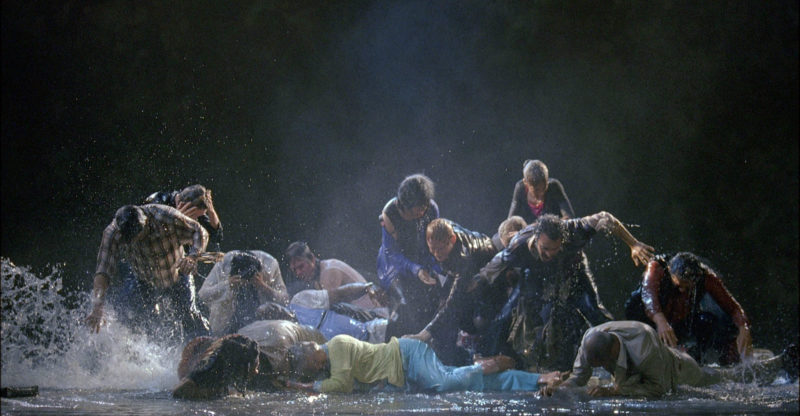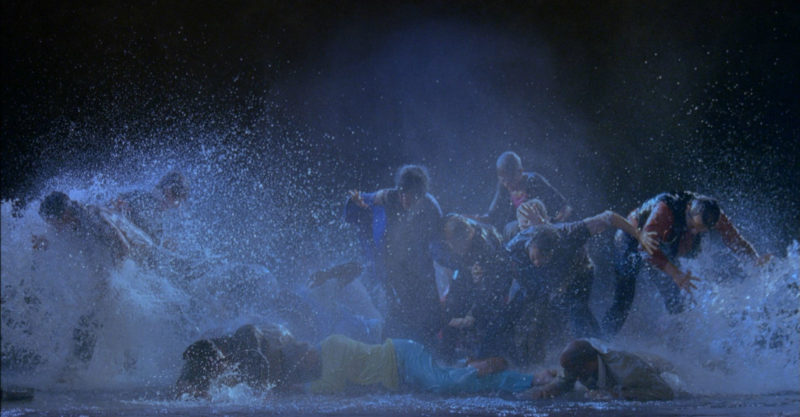 More by Bill Viola
Footnotes