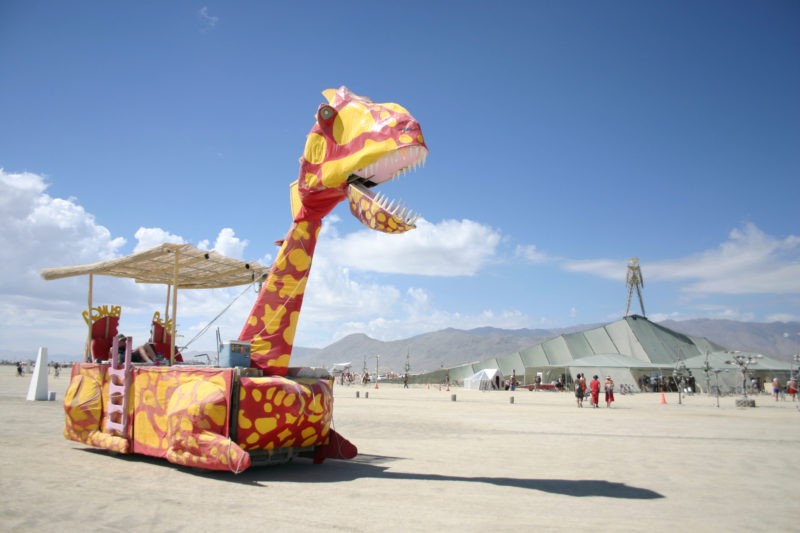 Introduction
Every year, thousands of tourists and locals flock to Nevada's Black Rock Desert to mark the Burning Man festival. They usually create Black Rock City, a time-based metropolis dedicated to self-expression, community, art, and independence. Every year, people turn this place into one of the most jam-packed cities in the world with tents, RVs, camps, and outstanding art sculptures.
What is Burning Man all about?
The mission of this event is to guide nature and protect the community created by its ethos. During the experience of Burning Man, everyone should be connected to their creative powers, producing positive spiritual change.
The cars at Burning Man
The festival takes place every summer and is known for featuring people with peculiar behavior and some out-of-control looks. Burning Man is also home to strange and amusing art cars. The mutant vehicles range in size from tiny two-seater vehicles to giant ships, which can actually carry tens of participants. The creations come in all sizes, and they can emerge suddenly ten feet beside you during a dust storm. Both the costumes and modified vehicles are some of the main attractions of Burning Man.
What qualifies a mutant car?
Mutant cars have a unique look, which makes them qualify as one. For a vehicle to qualify, the hulk shouldn't be visible. Before the cars are approved, they also have to go through the Department of Mutant Vehicle (DMV). The department will take time to check the vehicle for safety and test it for functionality and other features. If a mutant vehicle is driven at night, then it should be well lit and at the same time look dramatic.
Some of the most outstanding cars at Burning Man
The Trumpet car
It didn't resemble something unique, but it was open to any tune.
The Fire-Berthing Rabid Transit Mutant Vehicle
You wouldn't imagine seeing such a vehicle, but it's the crowd favorite each year for all the right reasons. The vehicle was unique in the sense that it was illuminated with burning sticks.
Dragon vehicle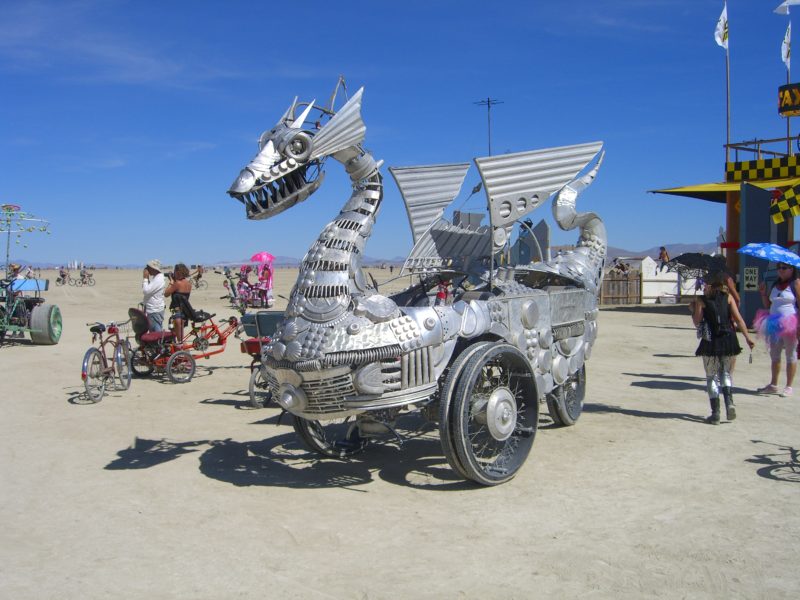 Rhino Redemption Art Car
Three-story Victorian mansion/locomotive
Lizard Art Car
Maria del Camino
El Pulpo Mecanico
Airpusher Art Car
This car comes equipped with a zeppelin and a crystal chandelier.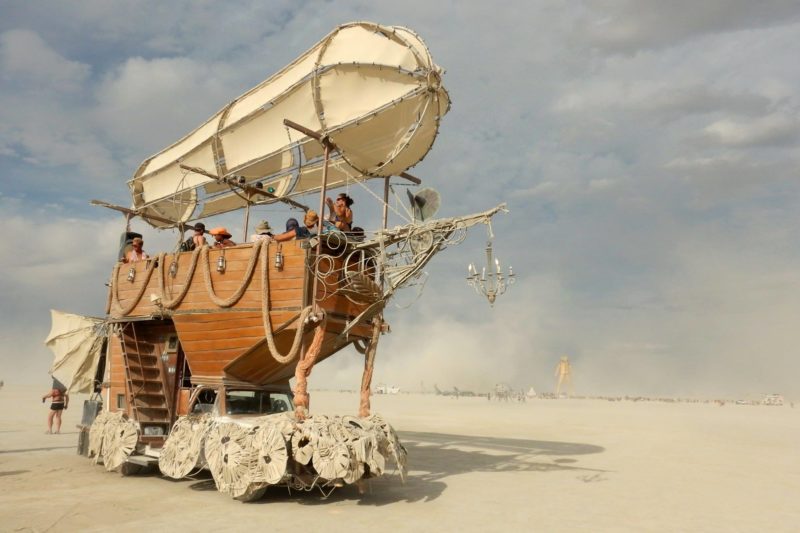 Cat Car
Icarus Art Car
Prodigal Swan
Piranha Car
Two mast sailing ship party bus
Volkswagen Bug inspired car
The Big Banana Car
The Boat Car
The owner of this artwork took a real boat and deployed sails that made it possible for the vehicle to run. It's impressive and, at the same time, a crazy idea.
The Dragon Car
This vehicle resembles a dragon. Surprisingly, this car was a generic airport shuttle bus in its former life.
Ian Liljeblad – The Big Willy
The Big Willy was built by Ian Liljeblad from scratch. The vehicle was built as a 1:67:1 scale resembling Willy's Jeep.
The wood boat
This construction is a stunning artwork made from Suzuki Samurai Frame.
Why are those vehicles actually useful?
There's so much to see in such a vast area. This means you will have to get a vehicle to get around and experience the most. This party is open to any craziness. As a matter of fact, the crazier, the better! The fact that there is no standing water near this place didn't stop some people from bringing motorized boats. Some folks installed wheels on vessels to ensure they are part of this party.
The best way for moving around the city
The city is organized like the face of a clock. It's constructed in an arch ranging from 2 pm to 10 am. To organized it, the streets are labeled using letters from A to L. The city also features a couple of skate parks, though the skateboard wouldn't get you far. Many people use bikes, as they are the best way of moving around the city.
More Burning Man
More art cars
Art in deserts