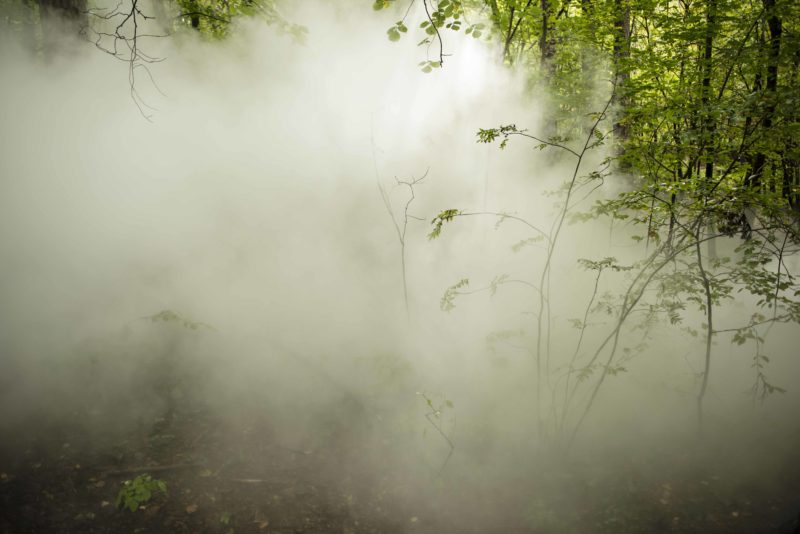 Introduction
Fujiko Nakaya's work is simply transcendent. Primarily featuring fog, her ephemeral creations are always climate-responsive and influenced mainly by nature. Her works are moving and changing and designed to allow visitors to enter and interact with them. Because the fog installations are always centered on nature, the audience experiences are always varied due to the changes in wind and temperature which occur throughout the day. This uniqueness has allowed her pieces to be featured in sites like the Guggenheim Museum in Bilbao, as well as the Tate Modern in London, just to name a few.
The story behind the Fog Sculptures
Fujiko has been creating her foggy creations since the 1970s. Although not as popular in the U.S. as she is in other parts of the world, particularly Europe, Fujiko began making fog installations due to her interest in the concept of birth and death. At the start of her career, she mainly painted clouds. As artists and society, in general, started to get more aggressive in the 1960s, she switched from clouds to fog because she wanted a subject that could communicate the actuality of society while allowing audiences to interact with the environment.
Her first fog sculpture in 1970
Her first sculptures gained prominence after she collaborated with Experiments in Art and Technology1, an American-based non-profit organization that worked since 1967 alongside artists and engineers to create transformative art. Her first large installation was exhibited at the Pepsi Pavilion at Expo '70 in Osaka, Japan. For the next decade, Fujiko focused all her energy on developing politically oriented video art by means of her fog sculptures.
Collaborations
She often collaborates with other artists such as multimedia artist Bill Viola, architecture firm the Diller Scofidio & Renfro, and choreographer Trisha Brown to realize her vision for her installations. For instance, in 1998, she worked alongside Robert Rauschenberg to create the piece that currently sits at the Guggenheim Bilbao in Spain. This work was subsequently purchased and donated to the museum, where it can be viewed today as a permanent installation.
How the fog is created
Fujiko's fog sculptures are made thanks to an ingenious combination of technology, architecture and nature. The fog she uses is created by a system she developed in 1969 with physicist Thomas Mee's help. The system forces pressurized water through a tiny nozzle where it hits a pin that allows it to create fog that then spreads into droplets that are 20 or so microns wide.
About the artist
Japanese artist Fujiko Nakaya has made a name for herself for creating artwork that uses fog as a medium. Her work can be categorized as both conceptual and site-specific art. One of her latest installations took place in the spring of 2018 at the Emerald Necklace in Boston.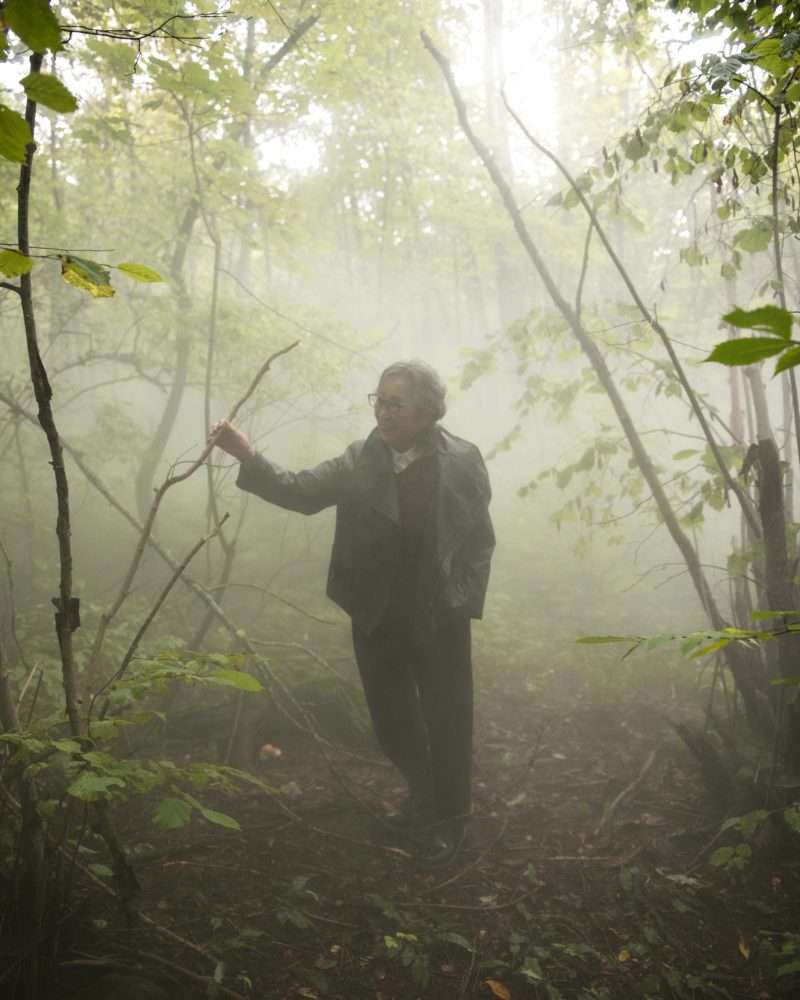 Footnotes