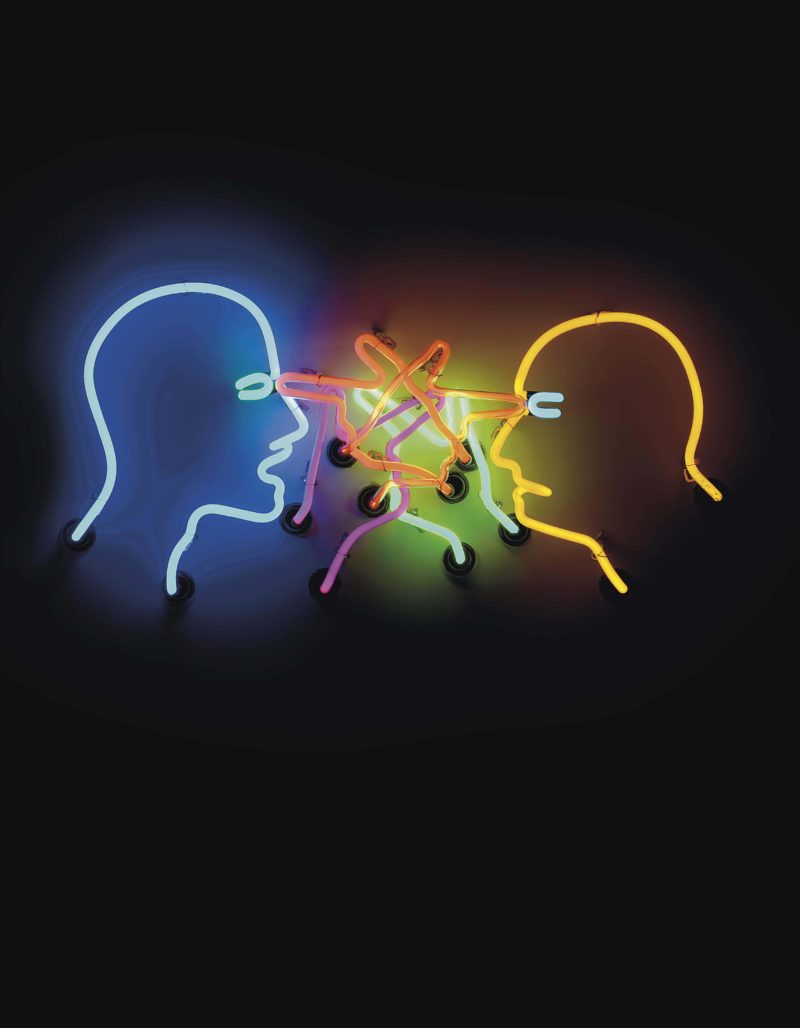 Background
As one of the most well-known artists to emerge during the 1960s, Bruce Nauman has racked up a great reputation over the years thanks to his use of different media throughout his long and illustrious career.
Utilizing a range of media that consists of performance art, photography, video installations and sculpture, Nauman has become known over the years for his conceptual works that each explore a diverse range of issues that consist of the human body, language and space.
It is conventional to assume that Nauman has no particular style. However, although his works are not strictly defined by themes or the materials that he uses, sculpture is almost always central to his works.
Each of the pieces created by Nauman is always infused with a blend of irony and humor, which works to create spoken and graphic puns that consequently challenge viewers, making them aware of their own power and physicality. In the process, Nauman's masterpieces have allowed him to push the limits of the impact of art in contemporary society.
Nauman history with neon works
As far back as 1965, Nauman while working on his craft in California, started experimenting with neon in his artwork. Many of the artist's early installations were based on linguistics play and consisted primarily of inversions, alliterations and rhymes.
Many of the phrases that the artist used and translated into neon were lyrical and polemical in nature, addressing an array of themes from logical beliefs and state-sponsored events of violence to exploring the role of the artist in today's modern society.
Art that does not look like art
The earliest of Nauman's neon works was designed to appear different from other artworks of the time so that it appeared not quite like art. After a short break, Nauman returned to the art scene with additional neon works during the 1980s.
During this time, Nauman worked on a total of 50 works in a five-year span. His pieces from this period were largely complex and massive. They tended to include linguistic and figurative components that consisted of clowns, rudimentary silhouettes of male and female forms.
In most cases, these figurative components were created to discuss the paradoxes of the human condition; that is, they explored opposite views of death and sex, humor and catastrophe, love and brutality, as well as politically led events such as racism, war, and torture.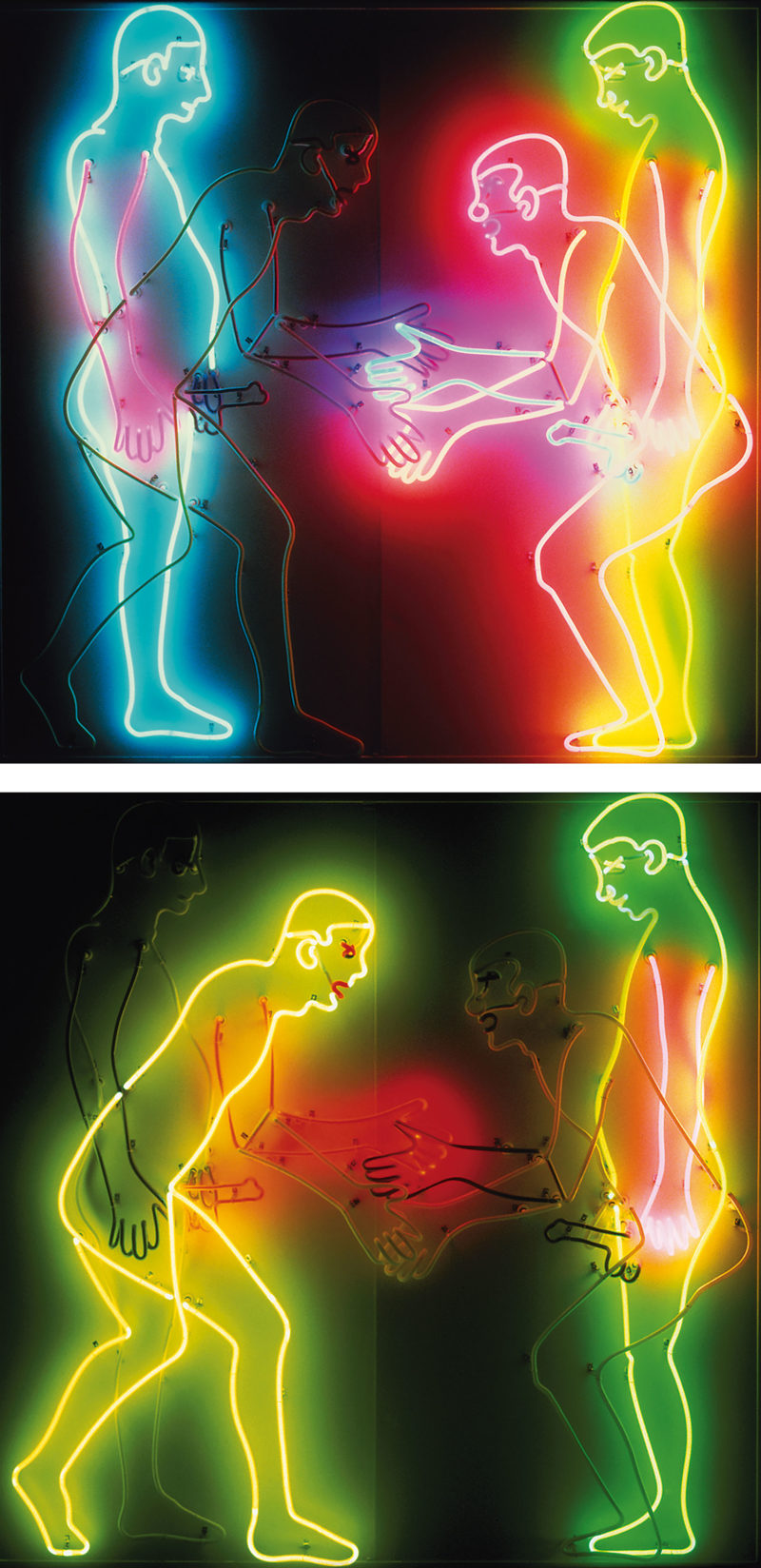 Artwork description & composition
By the time Nauman had started creating his neon works, several other artists were already using the medium. However, instead of referring to his works as sculptures, he simply referred to them as signs, which helped him to draw clear parallels between his neon signs in the gallery and those commercial versions found readily in the streets.
Early works
Nauman's earliest pieces highlighted the theme of identity. He was first inspired while working in his professional studio where neon beer signs were a common subject in his neighborhood in San Francisco.
In response to this inspiration, Nauman created Window or Wall Sign back in 1967, which he hung and displayed outside his studio. Nauman made the piece intending to create artwork that did not resemble artwork as people understand it.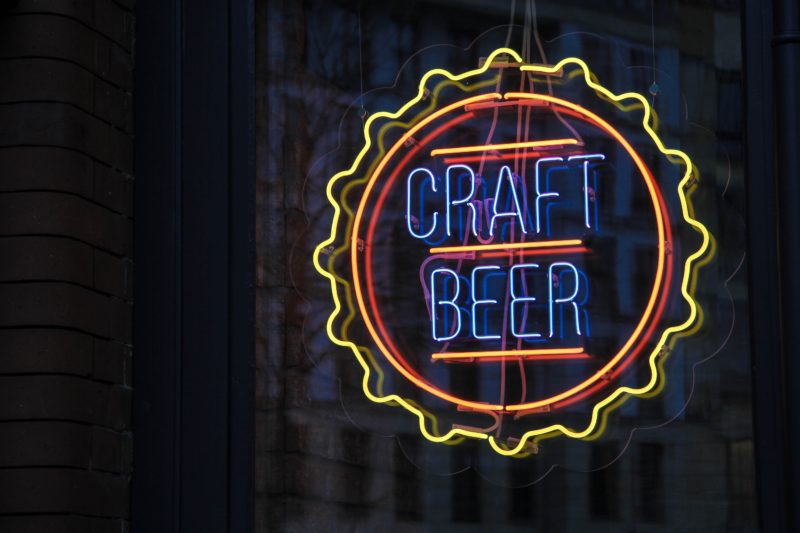 More neon pieces
After this installation, Nauman embarked on working on a series of neon pieces dealing with questions and issues of identity. On his next piece, Nauman produced Neon Templates of the Left Half of My Body Taken at Ten-Inch Intervals in 1966 as a means of exploring sculpture as a medium.
Next, he produced My Name As Though It Were Written on the Surface of the Moon in 1968, with which he intended to force the audience to consider signatures as objects of art.
Neon & Space
It wasn't until 1971 with the Helman Gallery Parallelogram and the Corridor with Mirror and White Lights that Naumann started experimenting with the perception of space with his neon art.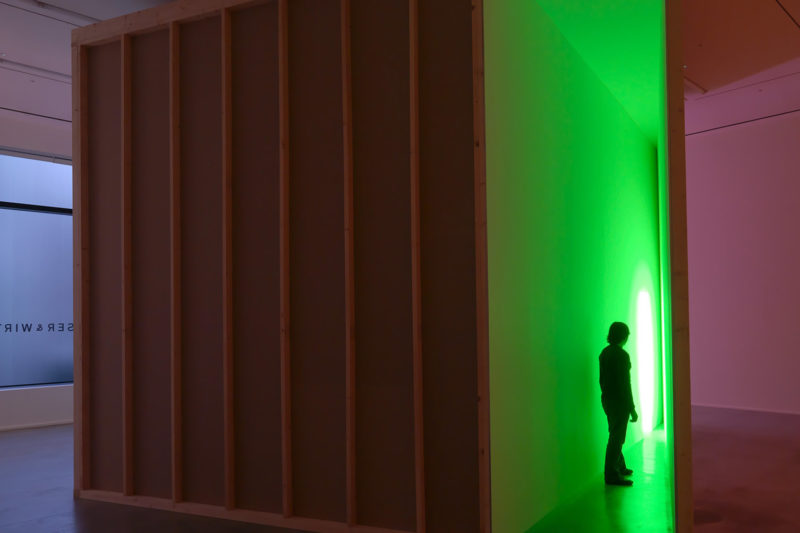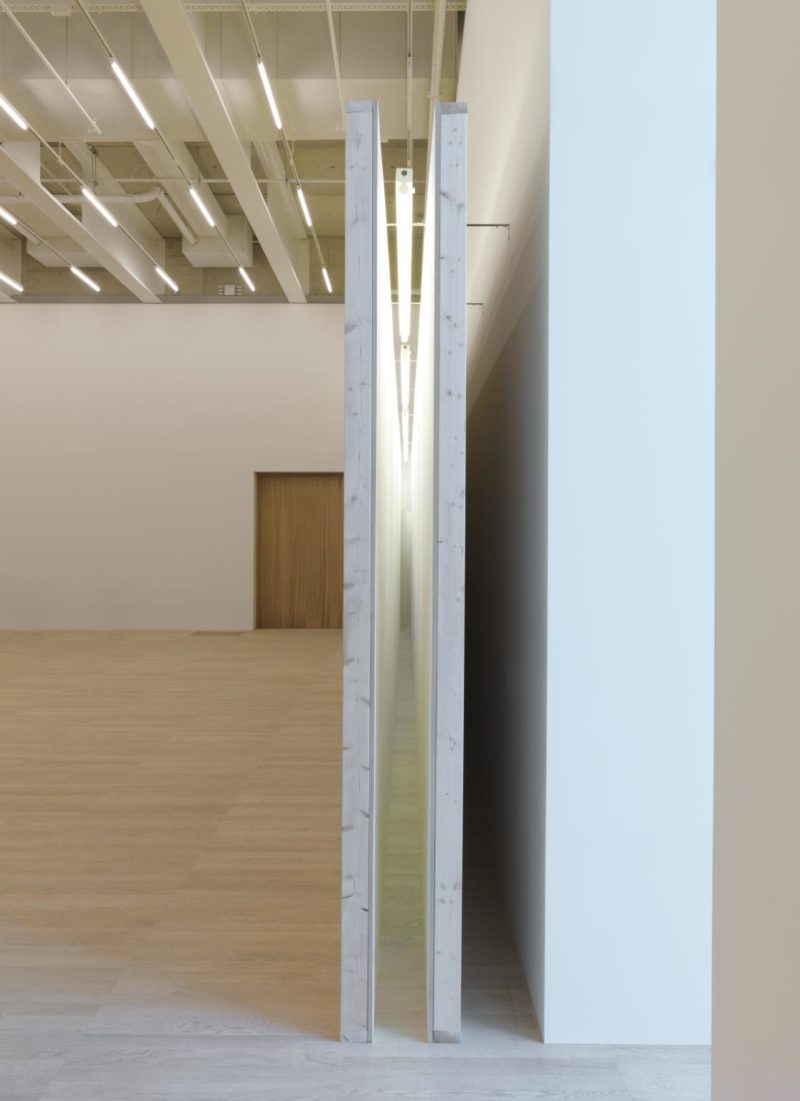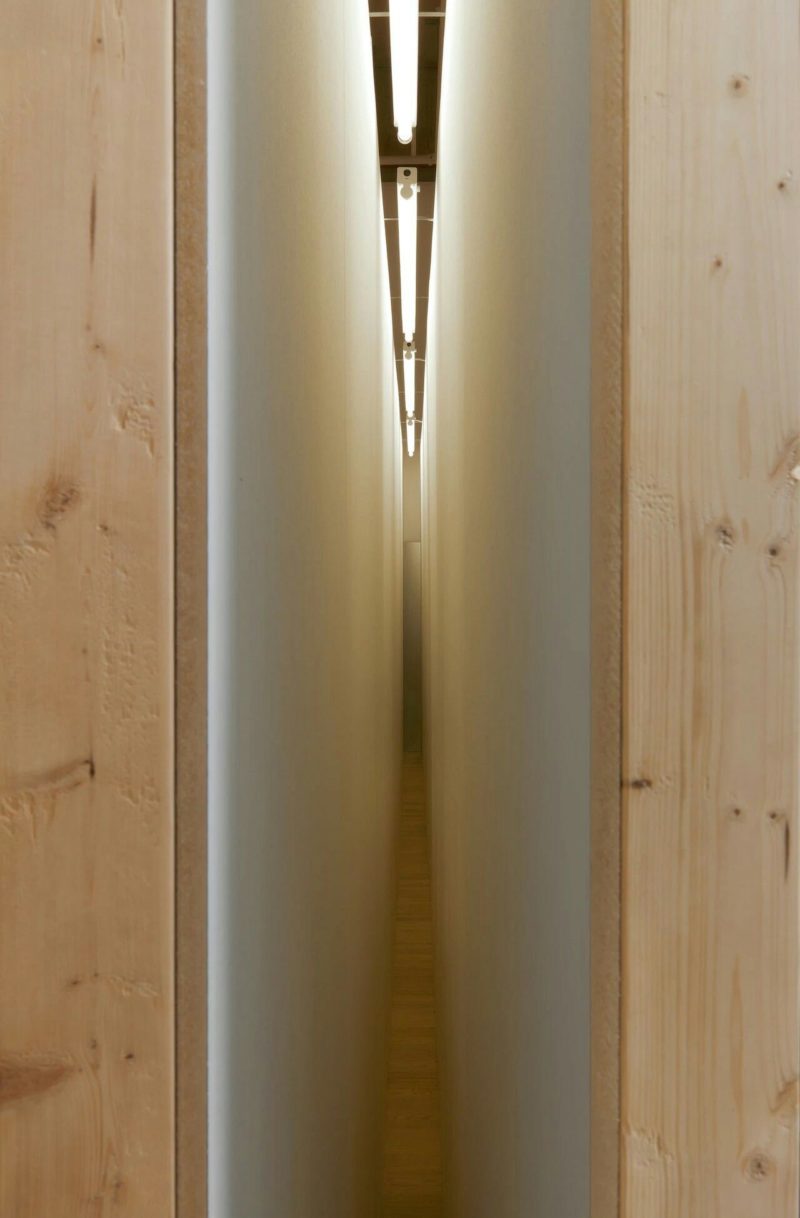 Emphasizing language in the 1970s
Throughout the 1970s, Nauman worked emphasized the use of harsh and humorous language, which the artist used to comment on the socio-political status of the country with installations such as Raw War created in 1970, Run from Fear, Fun from Rear in 1972 and One Hundred Live and Die created in 1984 which is to this day his largest and most complicated neon piece.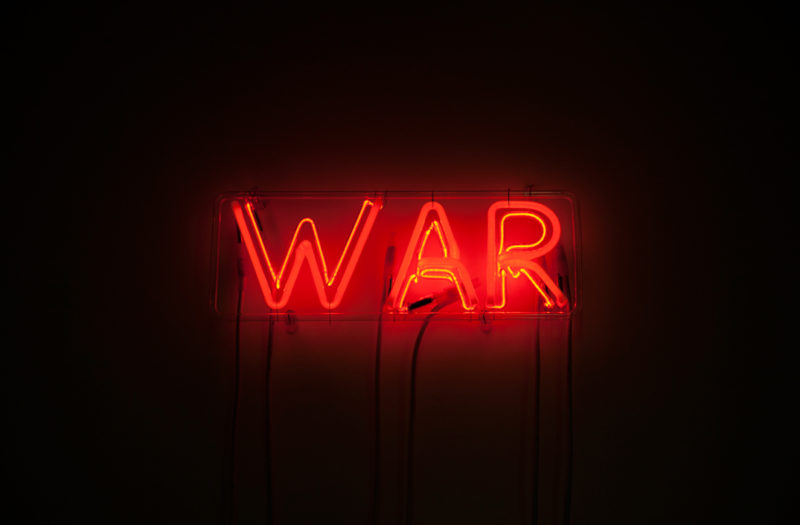 Video: The True Artist Helps the World
Bruce Nauman – 'The True Artist Helps the World' | TateShots
Analysis
Since the mid-1960s, Nauman has worked on an open-ended series of work that has consisted of holograms, sculptures, films, prints, performances, neon wall reliefs and interactive environments. Over the many years that he has been in business, his theoretical work stresses connotation over aesthetics.
Nauman typically relies on irony and wordplay to bring attention to issues affecting human society, such as existence and alienation. Each of the neon pieces that the artist creates increasingly provokes the audience's involvement and apprehension.
Nauman's neon works are not so different from the typical neon signs that are used commercially in advertising. Even though these signs may have a commercial characteristic to them, the words featured by the artist were astonishingly poetic.
More by Bruce Nauman
More neon artworks