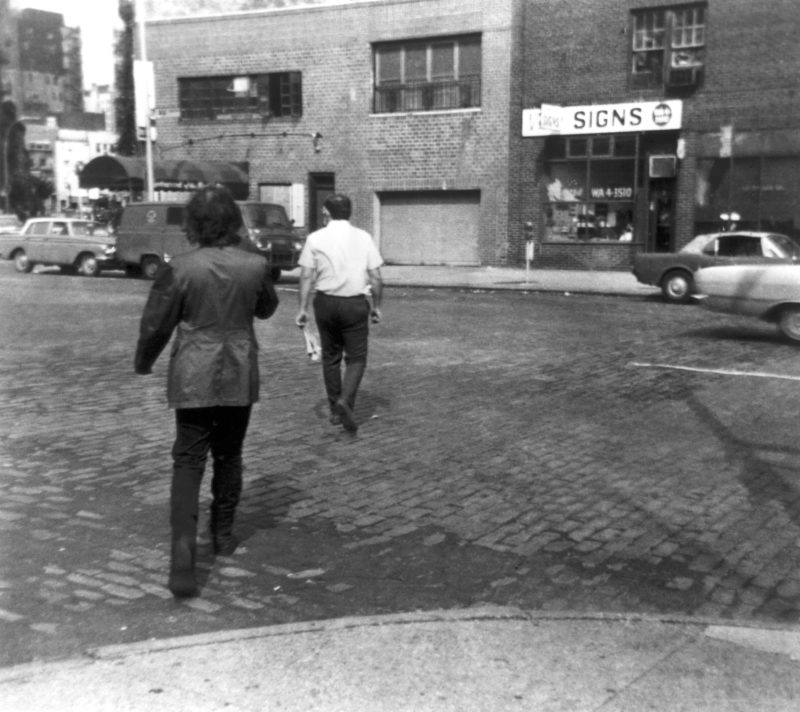 Who was Vito Acconci?
Vito Acconci is one of the most influential American artists. He was a poet, an architect, and a pioneer of performance art. Acconci is commemorated in art history for his artworks, including the ones we are going to discuss in this article.
Influence
His artwork involved crossing the boundaries, including the public-private, real-world, and art world, consensual-nonconsensual limits. He was an icon in the Industry with his works influencing artists like Karen Finley, Laurie Anderson, Tracey Emin, Bruce Nauman and many others.
Video: Vito Acconci – I Never Liked Art
Vito Acconci | I Never Liked Art
First half of Acconci's life
In his early years, Acconci only focused on radical poetry. Though, he changed the mind and began creating situations-influenced performances for small audiences in the streets.
Acconci was born on January 24, 1940, in New York. He went to the College of the Holy Cross and later graduated with a BA. He continued with his studies until he graduated from the University of Lowe's writing program with an MFA.
Second half
He started venturing into sculptural work and installations in the 1980s. Later in the decade, he formed an eponymous group of architects and designers. The group continued designing and taking on a couple of buildings and taking some of the most challenging projects.
He was also a lecturer and taught at many institutions, including the Cooper Union, School of the Art Institute of Chicago, The Nova Scotia College of Art and Design and eventually Yale University. Until his death from a stroke on April 28, 2017, he lived and worked in Brooklyn.
Airtime (Recording Studio From Air Time), 1973
Airtime is a personal confession where the video is a mirror and a mediating device. Recorded in 1973 at Sonnabend Gallery in New York, this work brought a joint contact between the public and the private.
For two weeks, Acconci sat alone with a camera focusing on his image on a mirror. His photograph was seen on a video monitor to the gallery public. The voice was also heard from audio speakers confessing. It was a confession about his five-year relationship with a woman.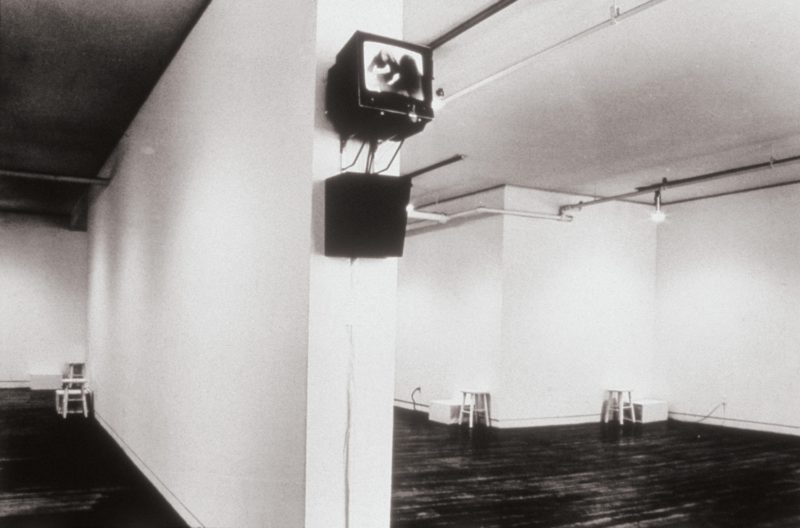 In the confession, he vividly remembered every detail of his encounters with this woman. He also shares his unique feelings with the woman in this case. In the confession, he states:
I am talking to you so I can understand myself the way you see me.
He added that the relationship became increasingly punishing, and for this reason, he chooses to leave it entirely.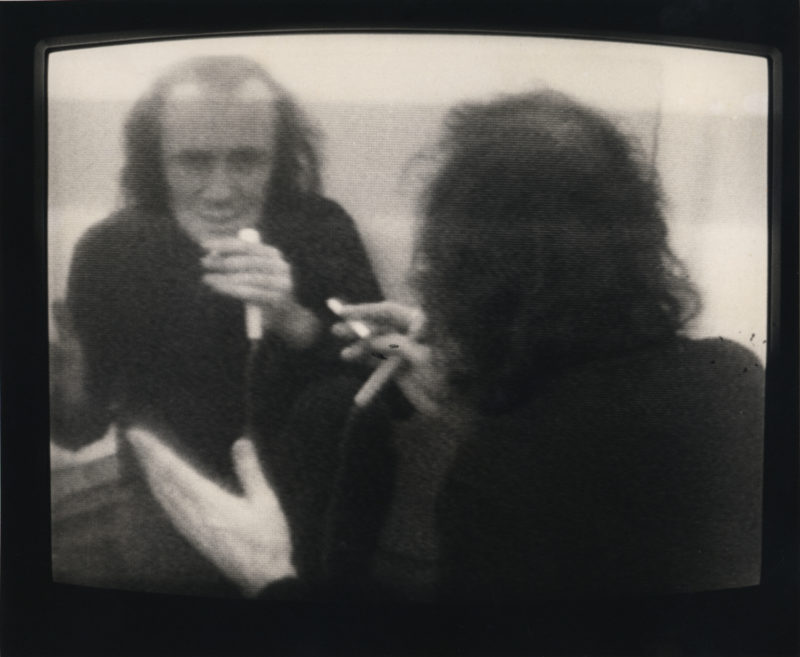 Following Piece, 1969
The idea behind this artwork is to select someone from a group of people walking and eventually follow them until they disappear into a private place where the artist couldn't enter. Acconci would follow someone for a few minutes if they entered a private area anytime soon. However, if the person went into a restaurant or even to a cinema, Acconci would follow them for hours.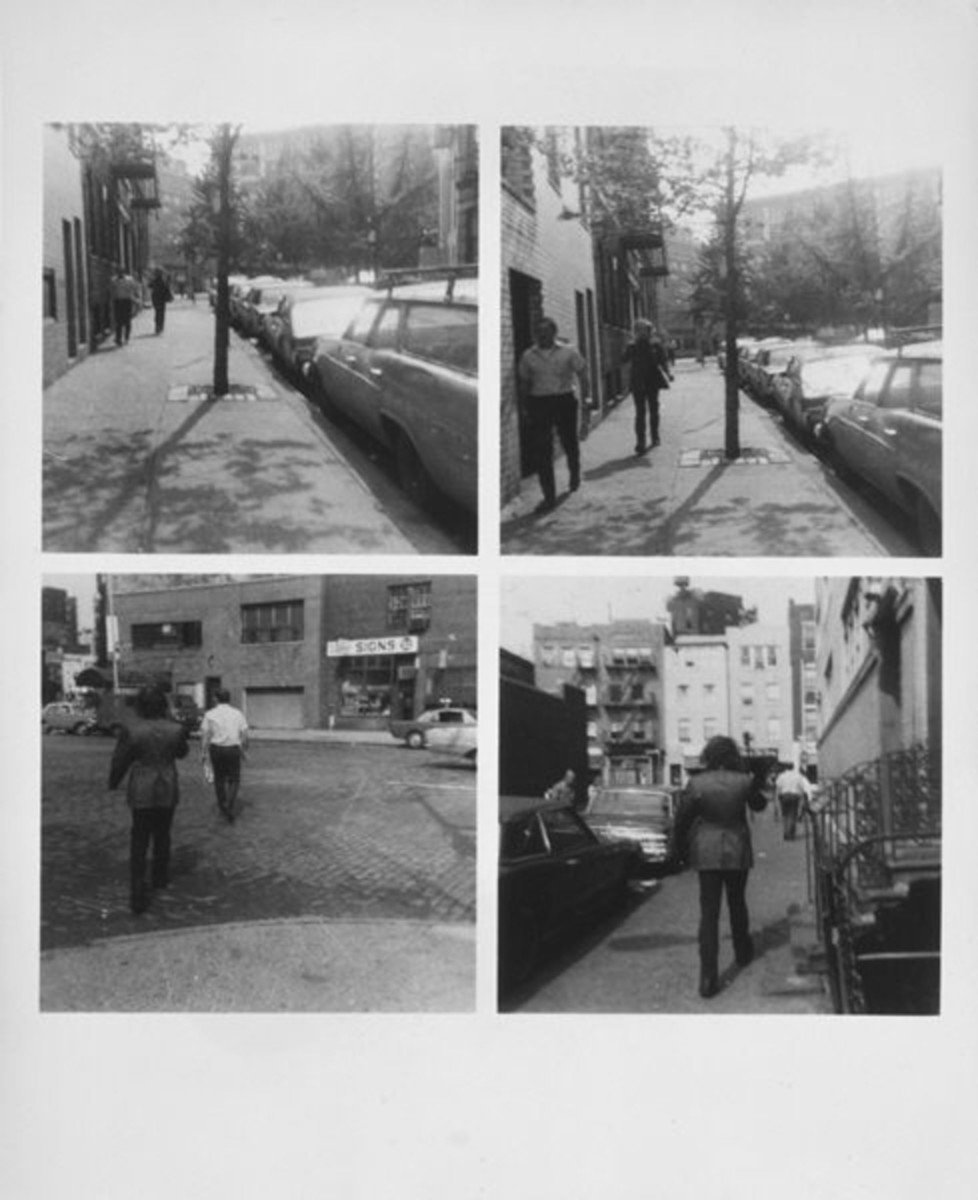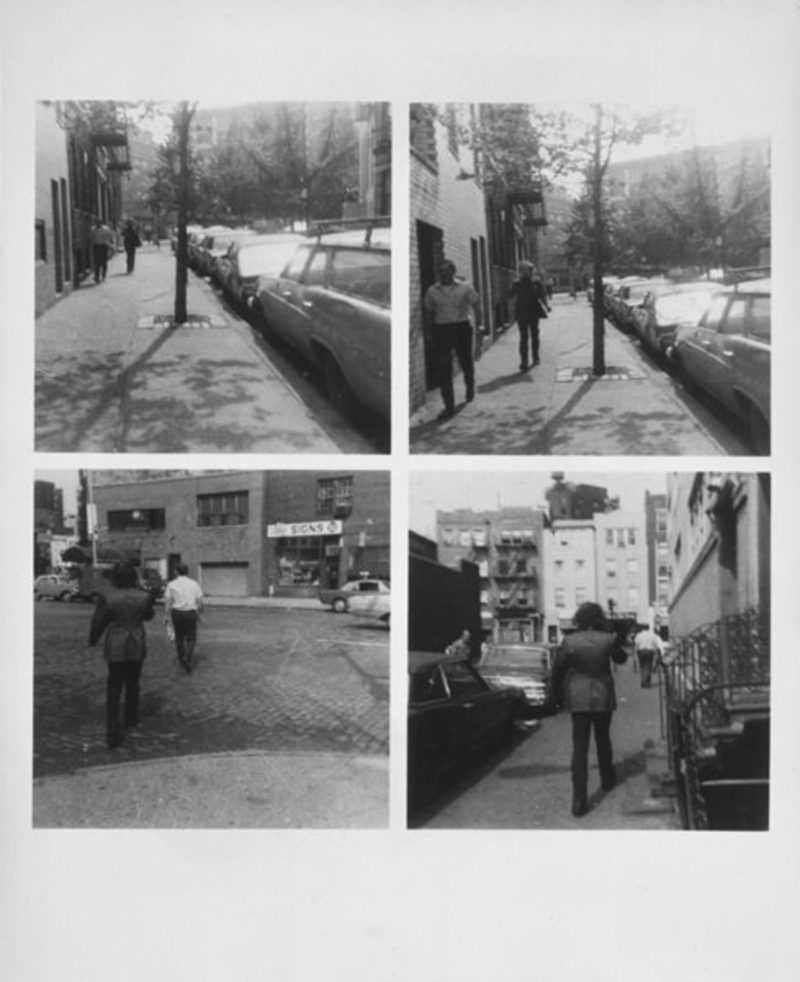 Between October 3rd and 25th in 1969, the performance happened almost every day in the streets of New York. The artist walked around Manhattan, Queens, the Bronx, and Brooklyn. As you would think, this activity of stalking someone was very belligerent, but Acconci said that he gave some degree of action. He continued to explain, "I think I am not an "I" anymore".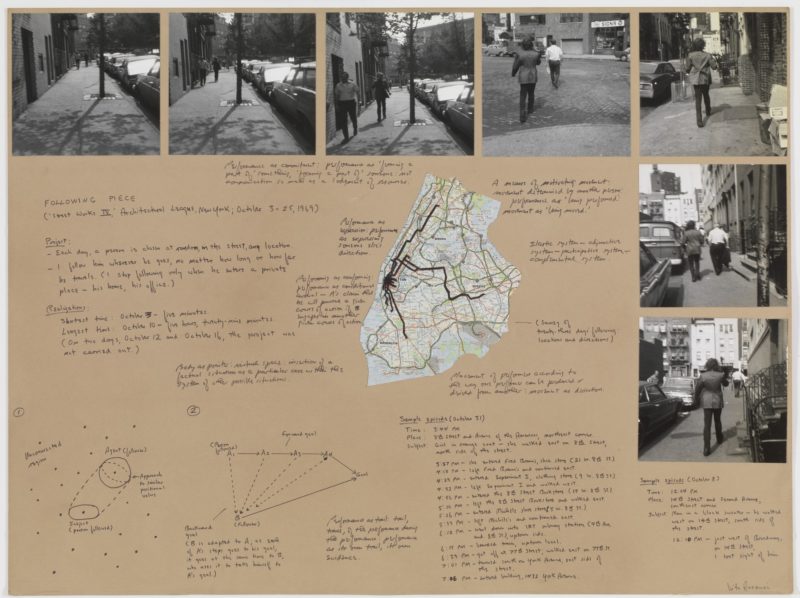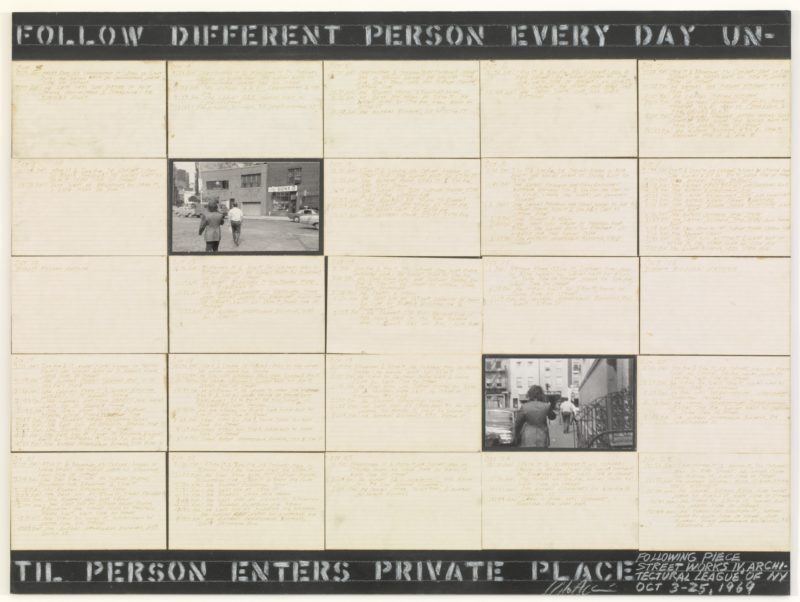 Step Piece, 1970
Step Piece involved stepping on and off a stool in his apartment. Acconci used to carry out this exercise every morning at a rate of 30 steps a minute while recording his work. He continued the efforts for as far as he could. The reports of his actions were presented to the public in terms of monthly progress reports.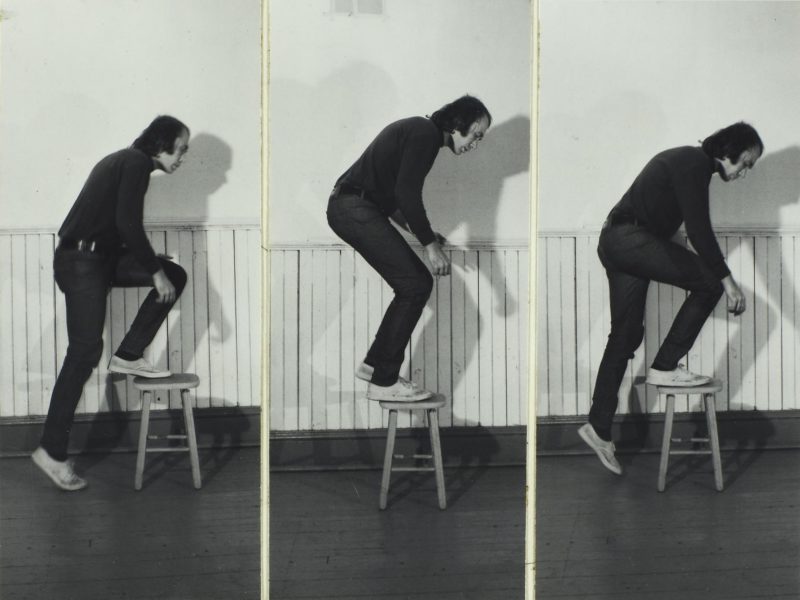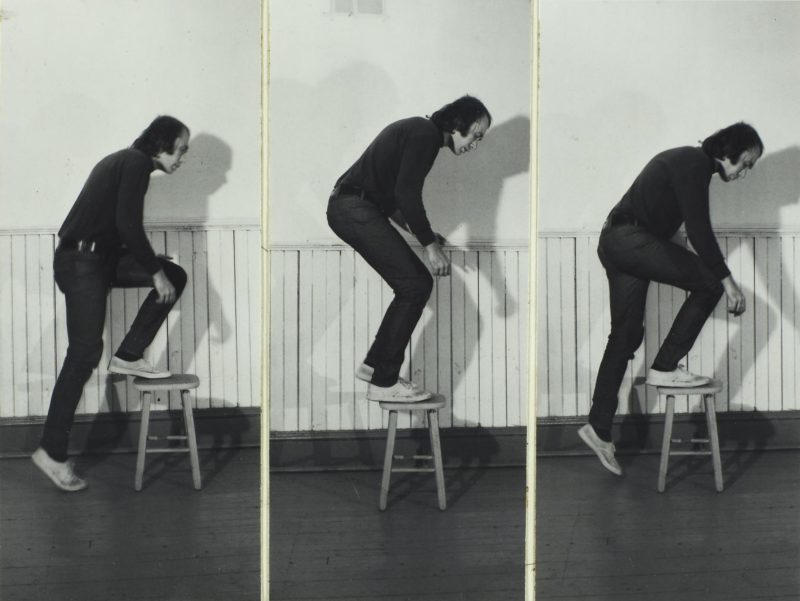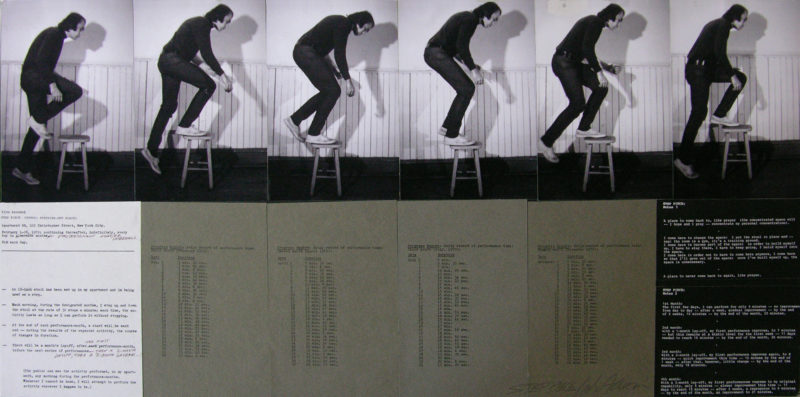 Undertone, 1972
In another performance from Vito Acconci, known as Undertone and performed in 1972, he sits and relates a fantasy about a girl rubbing his legs from under the table. As this goes on, he carries on a confusing dialogue that doesn't really make sense to the viewer. The conversation keeps shifting from the camera/spectators to himself.
In Undertone, Acconci sexualizes the implicit contract between the viewer and him as a performer. In this case, the viewer serves as a busybody who will complete the performance by watching and completing the scene and finally trusting the fictional part of it.
The set up for this work is robust but simple. If you observed it, you would notice that the foreground, the table, and one side of the bottom of the screen were the main setups for this video. This makes the message and what the artist relies upon the public even more powerful.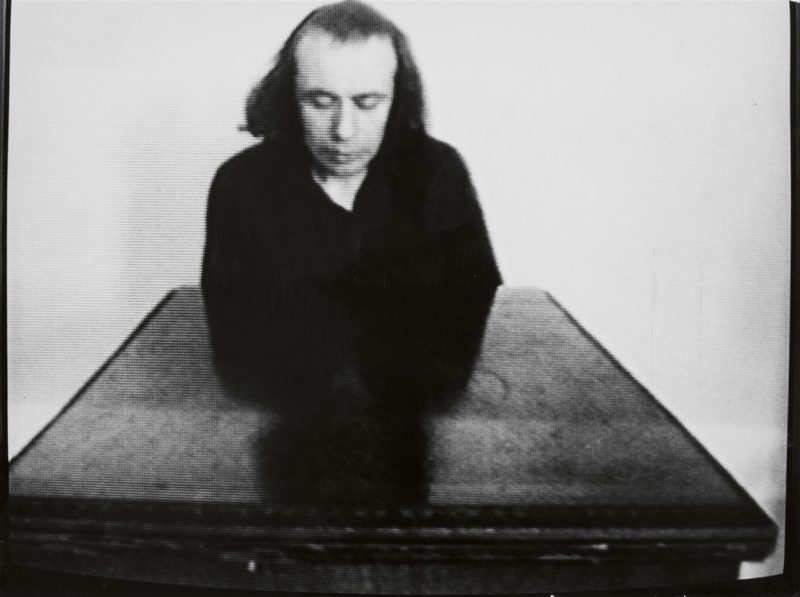 Acconci enters the place and sits on the chair, facing the viewers, his target audience. He makes sure that his hands are beneath the table. He now starts to act in a way that shows he was fantasizing about a woman under the table rubbing his thighs, or maybe he is doing that himself.
I want to believe there's no one under the table, I want to believe there's a girl under the table" at the end of it, he gets his hands under the table and eventually rubs them together and ultimately addresses the viewer directly "I want you to keep the head on the table, I need to know I can count in you.
Conclusion
These artworks are a clear indication of how much Acconci valued performances. He emphasized activity rather than a physical product, at least in one stage of his artistic career. Acconci's works typically got documented through photos and videos. He considered his works ideas and not physical products.